Dr. Rachel's Low-FODMAP Menu Options at Chipotle and Taco Bell; Because Low Doesn't Have to Mean No
May 10, 2023
Printer Friendly Version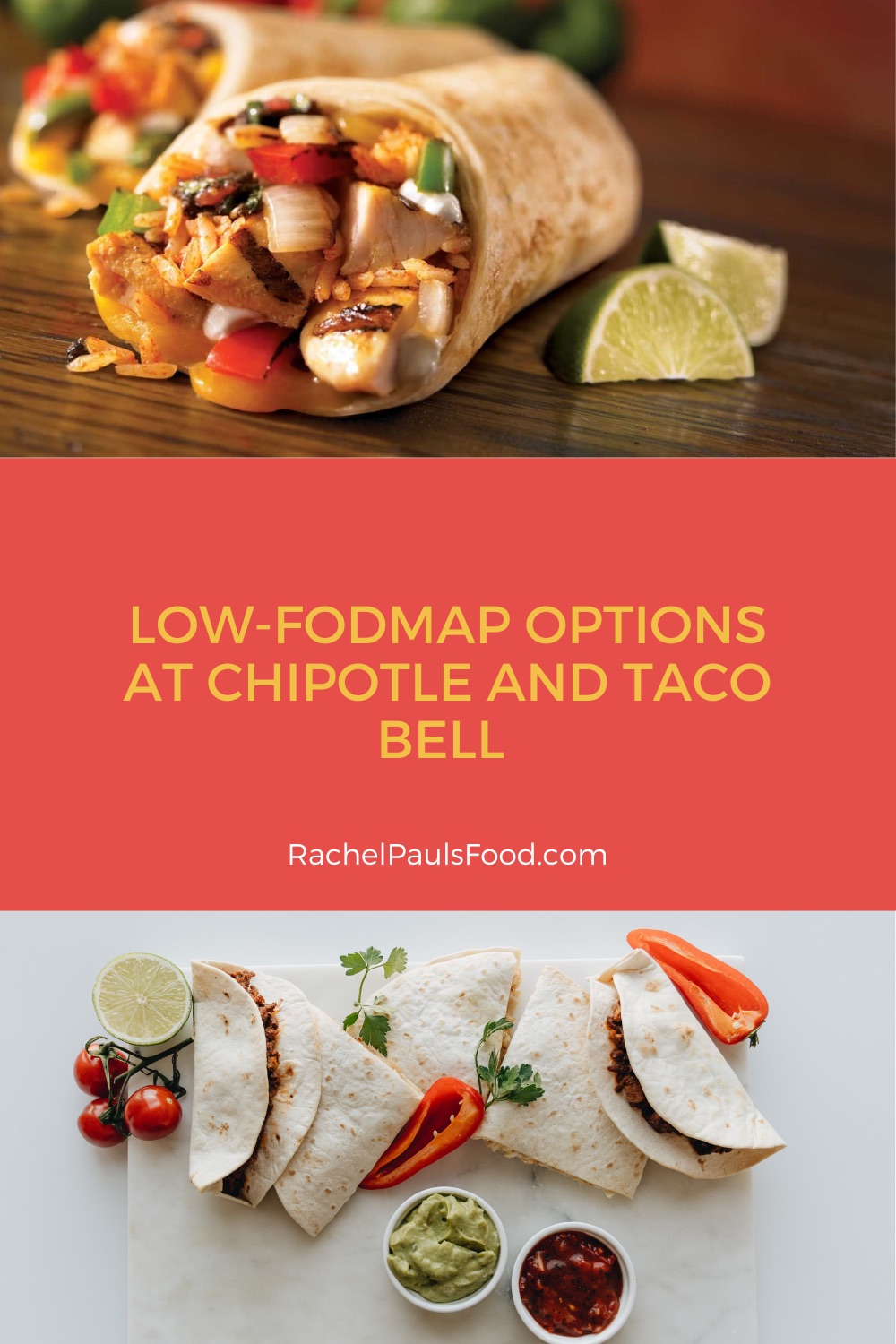 Eating on-the-go while following a low-FODMAP diet for IBS or gut health is challenging, but not impossible. I have a lot of information compiled on my blog to help you, including Low-FODMAP Fast Food Options, Low-FODMAP Options at Starbucks, and Packing for a low-FODMAP Trip; Dr. Rachel's Top Ten List and Tips to make it Easier.
This blog is dedicated to my advice when dining at Chipotle and Taco Bell during the FODMAP elimination phase.
As you are probably aware, Mexican and Southwest foods frequently contain either onion, garlic, or both.  Nonetheless, I have many selections for you to enjoy if your gang is going to Chipotle, or Taco Bell for a meal.  Keep reading!
I typically recommend packing a low-FODMAP bun or bread selection, and/or condiments when dining at fast food places.  For instance, throw a low-FODMAP soft tortilla in your bag or purse, and use the restaurant's egg or cheese to make a personalized wrap. No one will notice your swap!
Above all, familiarize yourself with fast-food chain website ingredient lists. You can check for new updates as items are introduced! I have links for you below 🙂
I also travel with some low-FODMAP snacks in my purse or car, like packages of roasted peanuts, peanut butter, or my low-FODMAP Certified Happy Bars.  That way, I never feel hungry or deprived.

---
Low-FODMAP Menu Options at Chipotle
Officially named Chipotle Mexican Grill, but often called 'Chipotle', this chain of fast-casual restaurants specializes in bowls and burritos. It was founded in 1993 in Denver, CO, and is one of my family's favorite places to enjoy a meal.
In the past, the Chipotle website had an easy to peruse list of the ingredients online.  However, the refurbished version now features a graphic depiction of the '53 Ingredients' that make up their menu.  You must click on each ingredient to discover what foods contain that item.
I felt this method to be cumbersome for you all. So, I managed to locate a fuller version of the menu from their U.K. site, and used it to cross-check the items on the '53 Ingredient' listing page.
Suffice it to say, almost all of the protein sources (such as beef and chicken) include garlic, while the sauces and dips contain onion. Avoid the salsas, guacamole and wheat tortillas.
But, there are actually quite a few things you can still enjoy on the elimination phase!  A hearty low-FODMAP meal is not that challenging at Chipotle.
Here are the items with low-FODMAP ingredients at Chipotle:
Brown Rice: Long grain brown rice, bay leaf, sunflower oil, coriander, citrus juice, sea salt flakes
White Rice:  Long grain white rice, bay leaf, sunflower oil, coriander, citrus juice, sea salt flakes
Tortilla Chips: White maize flour, water, yellow maize flour, acid (citric acid), preservatives (E282, E202), sunflower oil, sea salt flakes, lime juice
Crispy Corn Tortilla: White maize flour, water, yellow maize flour, acid (citric acid), preservatives (E282, E202), sunflower oil
Carnitas: Pork, bay leaf, sea salt flakes, black pepper, thyme, juniper berries
Monterey Jack Cheese: Milk, starter cheese culture, sea salt flakes, enzymes
Romaine Lettuce: Lettuce
Sour Cream (2 tablespoons per serving): Cultured milk, cream, nonfat dry milk solids, citrus juice, sea salt flakes
Make yourself a burrito bowl with white or brown rice, carnitas, cheese, lettuce and sour cream.  Or ask for tortilla chips and add cheese, and lettuce to those.  You can also make a salad bowl with fresh lettuce , cheese, and carnitas on top.
If they have a lime wedge, chopped tomatoes (not salsa), fresh cilantro, or sliced avocado (1/8 avocado per serve) at your location, add those as well!
Super delish.
Here's my great recipe for low-FODMAP Copycat Chipotle Burrito Bowls!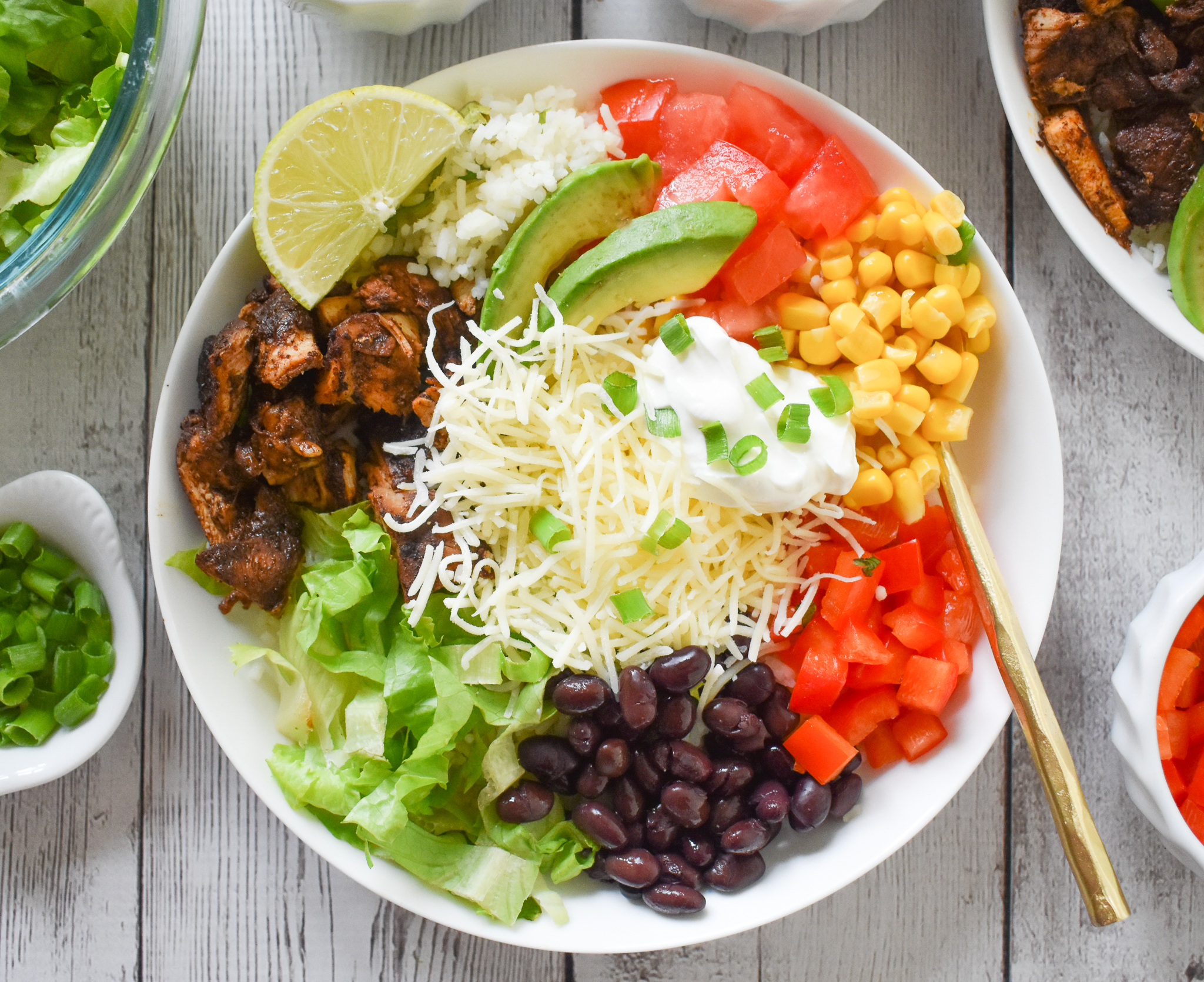 Low-FODMAP Menu Options at Taco Bell
Taco Bell is an American-based chain of restaurants that started in 1962.  The menu includes tacos, burritos, nachos, and quesadillas, as well as breakfast items.  As of 2018, Taco Bell serves over two billion customers each year.
From a FODMAP standpoint, this fast food chain is a bit more difficult to navigate than Chipotle.  First, the menu can be confusing, especially if you have never dined there.  You will have to custom-build a wrap or taco with specifications.
Next, many of the protein choices contain garlic, or list 'natural flavors'. I have found that savory foods with 'natural flavors' typically also contain hidden onion and garlic.  While I would not recommend these on the elimination phase, if you are stable with your sensitivities feel free to test for your tolerance to those items.
The items that include 'natural flavors' include grilled chicken, sausage crumbles, sausage patty, and nacho cheese sauce.
Also to note: Taco Bell's seasoned fries, potato bites, and seasoned rice include garlic and/or onion, so those are not choices that you can rely on. Avoid all of their sauces and salsas.  For a drink, stick to coffee, tea, or water.
To do your own research, check their ingredients page.
Here are the items with low-FODMAP ingredients at Taco Bell:
Taco Shells: Ground corn, vegetable oil (soybean, corn and/or cottonseed oil), oat fiber
Tostada Shells: Ground corn, vegetable oil (soybean, corn, sunflower, and/or cottonseed oil)
Fiesta Tortilla Chips: Corn masa flour, vegetable oil (sunflower, safflower, and/or canola), beet juice, annatto extract and black carrot juice (C)
Nacho Chips: White ground corn, water, 2% or less of: calcium propionate (P), fumaric acid, sorbic acid (P), cellulose gum, sodium propionate (P), salt
Bacon: Bacon cured with water, salt, sugar, sodium phosphates, sodium erythorbate, flavor (including smoke flavor), sodium nitrite (P)
Eggs: Cage-free whole eggs, soybean oil, salt, citric acid, pepper, flavor (sunflower oil, flavors), xanthan gum, guar gum
Three Cheese Blend: Low-Moisture part-skim mozzarella cheese, cheddar cheese, pasteurized process Monterey Jack and American cheese with peppers (cultured milk, cultured part-skim milk, water, cream, salt, sodium citrate, jalapeno peppers, sodium phosphate, lactic acid, sorbic acid [P], color added, annatto and paprika extract blend [VC], enzymes), anticaking agents (potato starch, cornstarch, powdered cellulose)
Cheddar Cheese: Cheddar cheese (cultured pasteurized milk, salt, enzymes, annatto (VC)), anti-caking agent
Hashbrowns (NOT the potato bites, those contain onion and garlic): Potatoes, vegetable oil (canola, corn, cottonseed, soybean, and/or sunflower oil), salt, dextrose
Tomatoes: Fresh tomatoes
Iceberg Lettuce: Fresh iceberg lettuce
Jalapeno Peppers: Jalapeño peppers, vinegar, water, salt, calcium chloride
Reduced fat sour cream (2 tablespoons per serving): Milk, cream, modified corn starch, lactic acid, maltodextrin, citric acid, sodium phosphate, natural flavor, cellulose gel, potassium sorbate (P), cellulose gum, guar gum, locust bean gum, carrageenan, vitamin A
At Taco Bell, breakfast is your better time of day to eat, since you can enjoy eggs, bacon, and hash browns.  But, if it is a lunch or dinner that is planned, try some nachos or taco chips with cheddar cheese, tomatoes, lettuce, and a little sour cream.  Something to enjoy for everyone.
Here's the BEST low-FODMAP Taco recipe, with my low-FODMAP Sassy Salsa.  Or try my latest recipe for low-FODMAP Taco Casserole!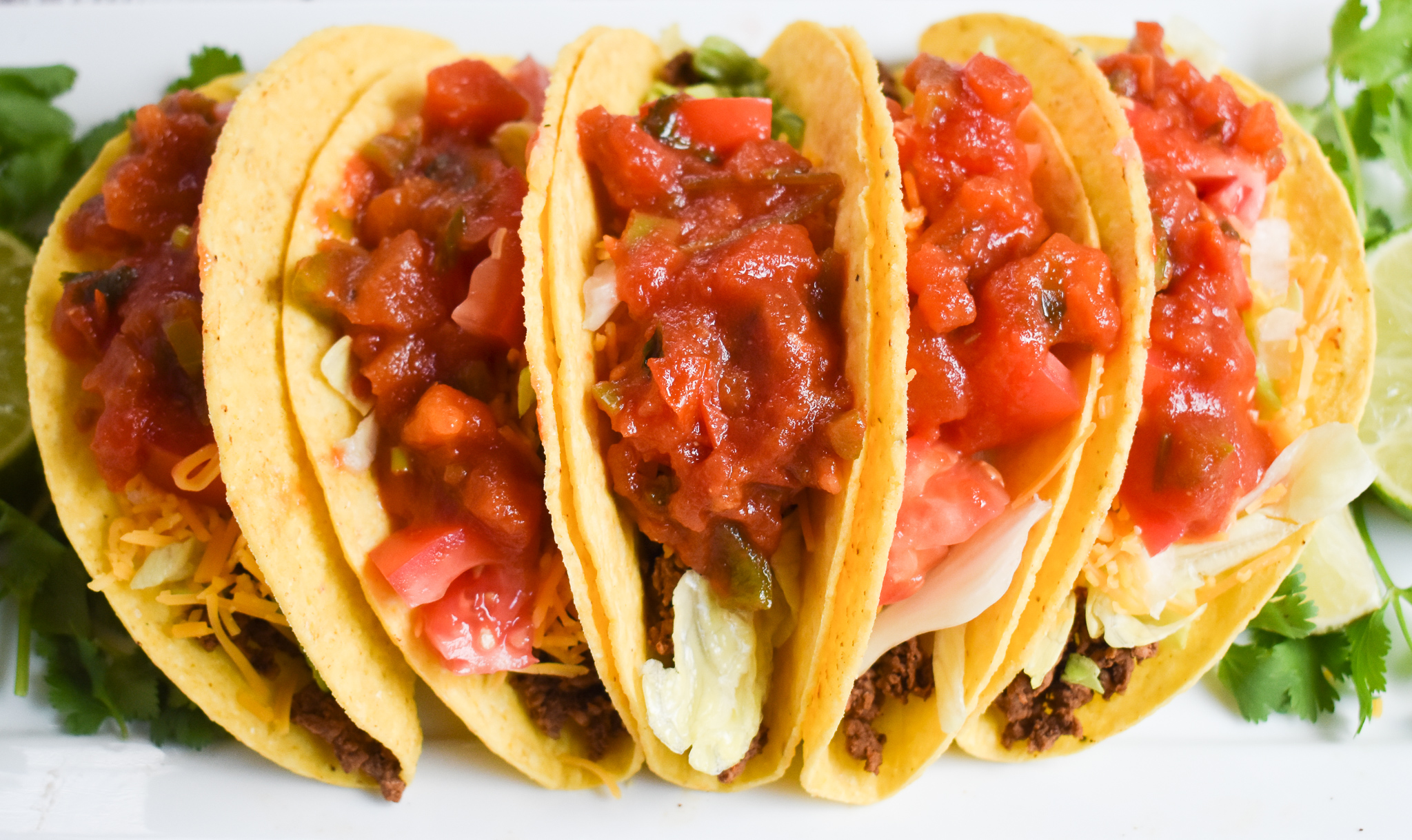 For other great low-FODMAP menu inspiration and guidance, here are some of my favorite posts:
Check out over 500 low FODMAP recipes right here on the blog!  IBS and Gut-friendly.
Be healthy and happy,
Rachel Pauls, MD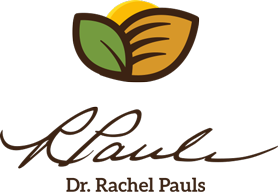 Printer Friendly Version
Comments Rating
( reviews)