Delicious Low-FODMAP Oatmeal Raisin Muffins; Gluten-free, Dairy-free
February 24, 2022
Printer Friendly Version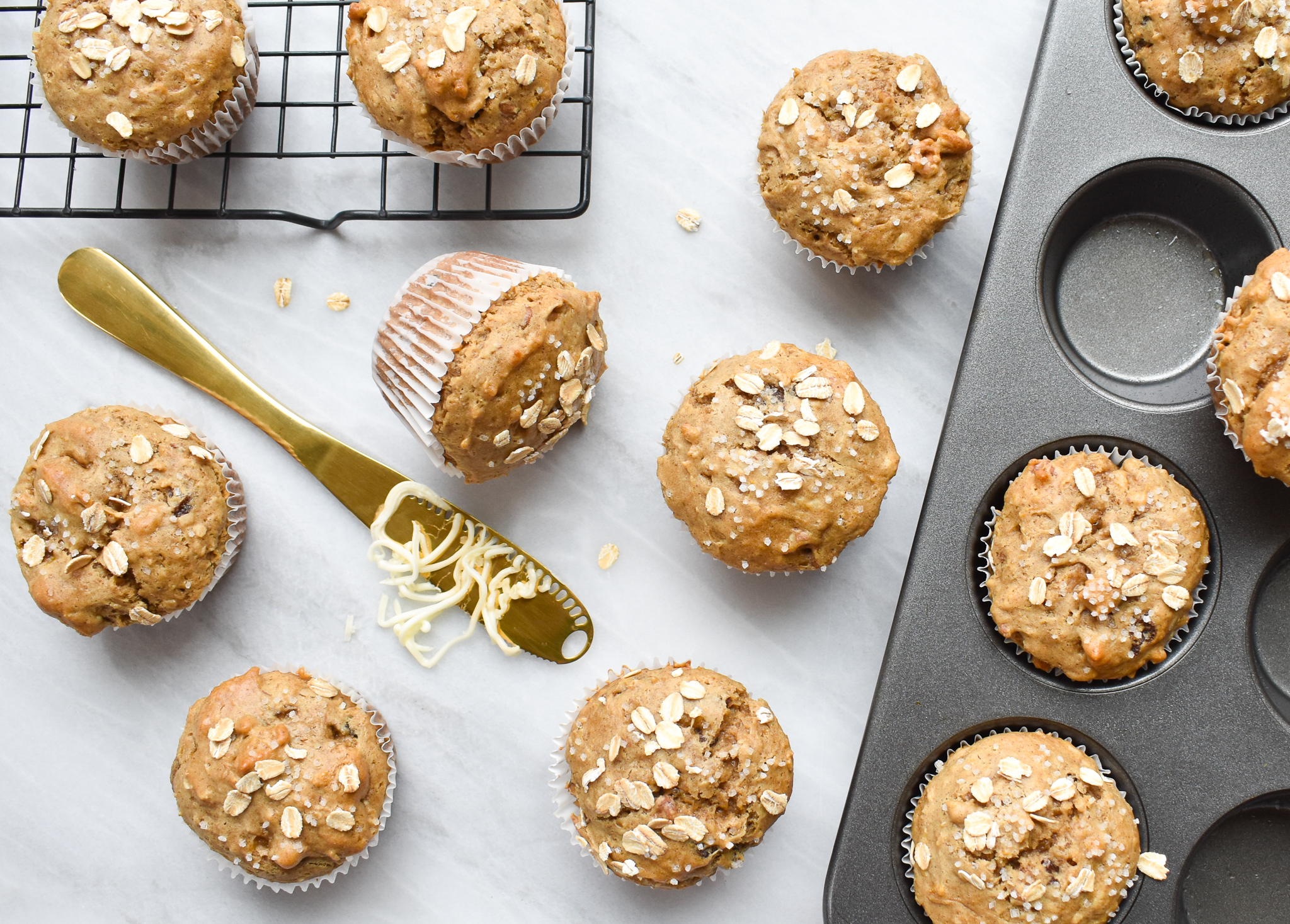 Low-FODMAP Oatmeal Raisin Muffins are so delicious, you would never notice how healthy they are.  I love low-FODMAP recipes like this. No mixer required!
Delicious, chewy raisins in a moist, light crumb, flavored with cinnamon and orange zest.  My kids hate raisins, and they all had a second one 🙂
So, I hear you saying- I can't have raisins!  Well, guess what?  While raisins are often perceived to be high in FODMAPs, it depends on the serving size.  One serving of raisins is plenty for making these muffins as delicious as can be.
FODMAP fact: If you stick to a portion of 13 grams (1 tablespoon) of raisins, you will be consuming one low-FODMAP serving.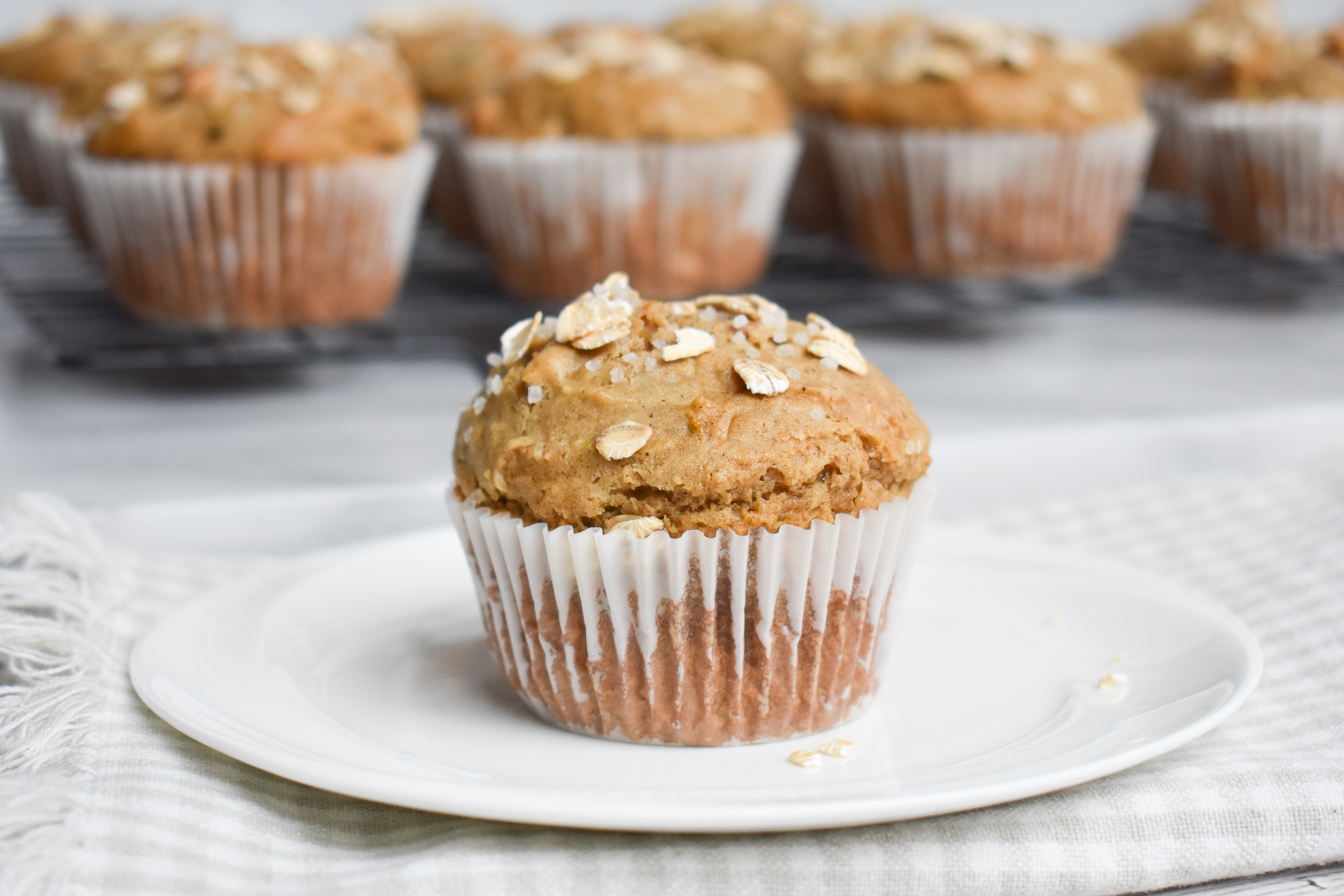 Remember: the low-FODMAP diet is NOT a no-FODMAP diet.  Your goal is remain within a low-FODMAP portion, while still enjoying a variety of foods for optimal gut health.  Check out my low-FODMAP Top 11 tips and tricks for other pointers.
These delicious muffins remind me of my low-FODMAP certified Oatmeal Raisin Bliss Happy Bars!  So good and easy to grab on the go.  Feel free to adjust the mix-ins (chocolate chips are great too)!
You may also love:
Or check out over 450 more low-FODMAP recipes on the blog.  IBS-friendly!
Be healthy and happy,
Rachel Pauls, MD
P.S.  Check out my new COOKBOOK for over 100 low-FODMAP recipes, low-FODMAP Meal Plan, FODMAP Tips and everything you need!!  It's the BEST!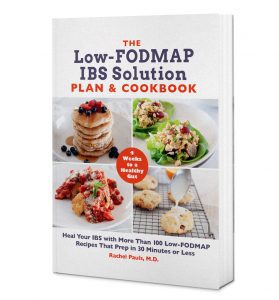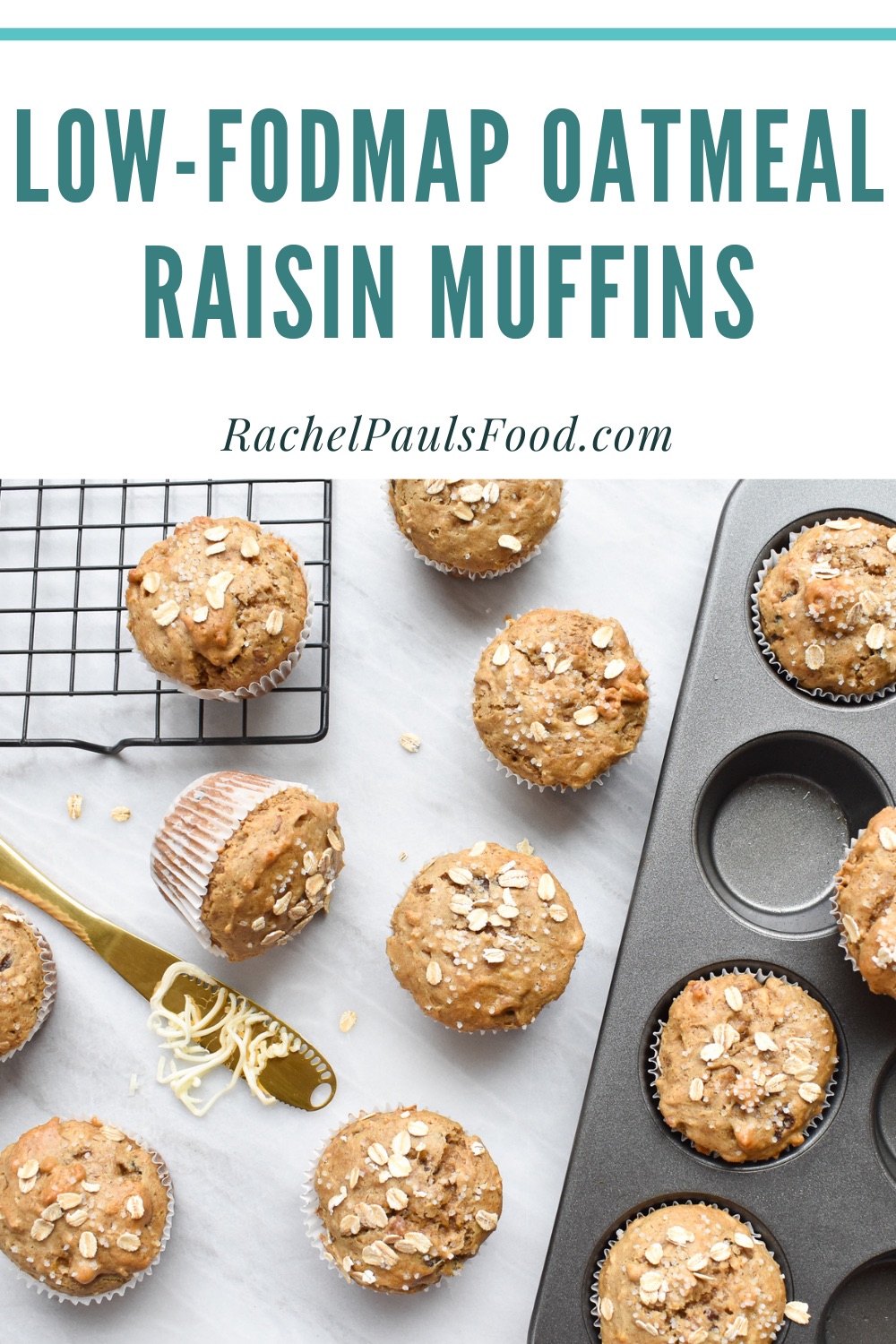 Although this recipe has not been lab tested, a single serving should be low-FODMAP based on the ingredients *using available FODMAP data at time of posting
Yield: 12 muffins; Serving size 1 muffin
Prep time: 15 minutes
Bake time: 18-22 minutes (ovens vary, yours may need more or less time)
Total time: 32-37 minutes
Bake 350 F
Equipment:  muffin tin, paper liners
Ingredients
1 and 1/2 cups Authentic Foods GF Classical Blend, or other all-purpose GF, low-FODMAP flour (check out my low-FODMAP bake off for the reason I love this brand)
1/2 cup quick oats

If you don't have quick oats, then you can use your food processor to pulse traditional rolled oats into smaller pieces for the same results

3/4 cup dark brown sugar
1 tablespoon grated orange zest (optional)
1 teaspoon cinnamon, plus for sprinkling
1/2 teaspoon ground nutmeg
1 teaspoon baking soda
1 tablespoon baking powder
3/4 teaspoon xanthan gum, if not added to your flour choice
1/4 teaspoon salt
1/ 2 cup (65 g) raisins

13 g is one low-FODMAP serving due to fructans

3/4 cup (100g) chopped walnuts (omit if nut-allergy)

30 g is one low-FODMAP serving

1/2 cup plus 1 tablespoon low-FODMAP milk (such as lactose-free or almond milk)
1/2 cup canola oil
2 large eggs, room temperature
1 & 1/2 teaspoons pure vanilla extract
Coarse raw sugar and traditional rolled oats for sprinkling on top
Directions
Preheat oven to 350ºF and position rack in center of oven
Grease 12 muffin cups with cooking spray, and line with liners
Place raisins in cup with the low-FODMAP milk and orange zest to soak for 5 minutes while prepping the other ingredients
In a large mixing bowl, whisk together your quick oats and brown sugar
To this mixture, stir the low-FODMAP flour, cinnamon, nutmeg, baking soda, baking powder, xanthan gum, and salt
Add walnuts and mix again
In a separate medium bowl combine oil, eggs and vanilla and whisk until well combined. Stir in the milk and raisin mixture
Add the liquids to the flour mixture and stir until just blended by hand, it will be quite sticky
Fill all 12 of the muffin cups in your muffin pan evenly

I used a large cookie scoop, they should be about 3/4 full

Sprinkle with your choice of coarse sugar, cinnamon and/or traditional rolled oats
Bake about 18-22 minutes until muffins are light golden brown and springy to the touch

Tester should come out clean; as ovens vary yours may need more or less time

Cool in pan for 5 minutes and transfer to a rack to cool completely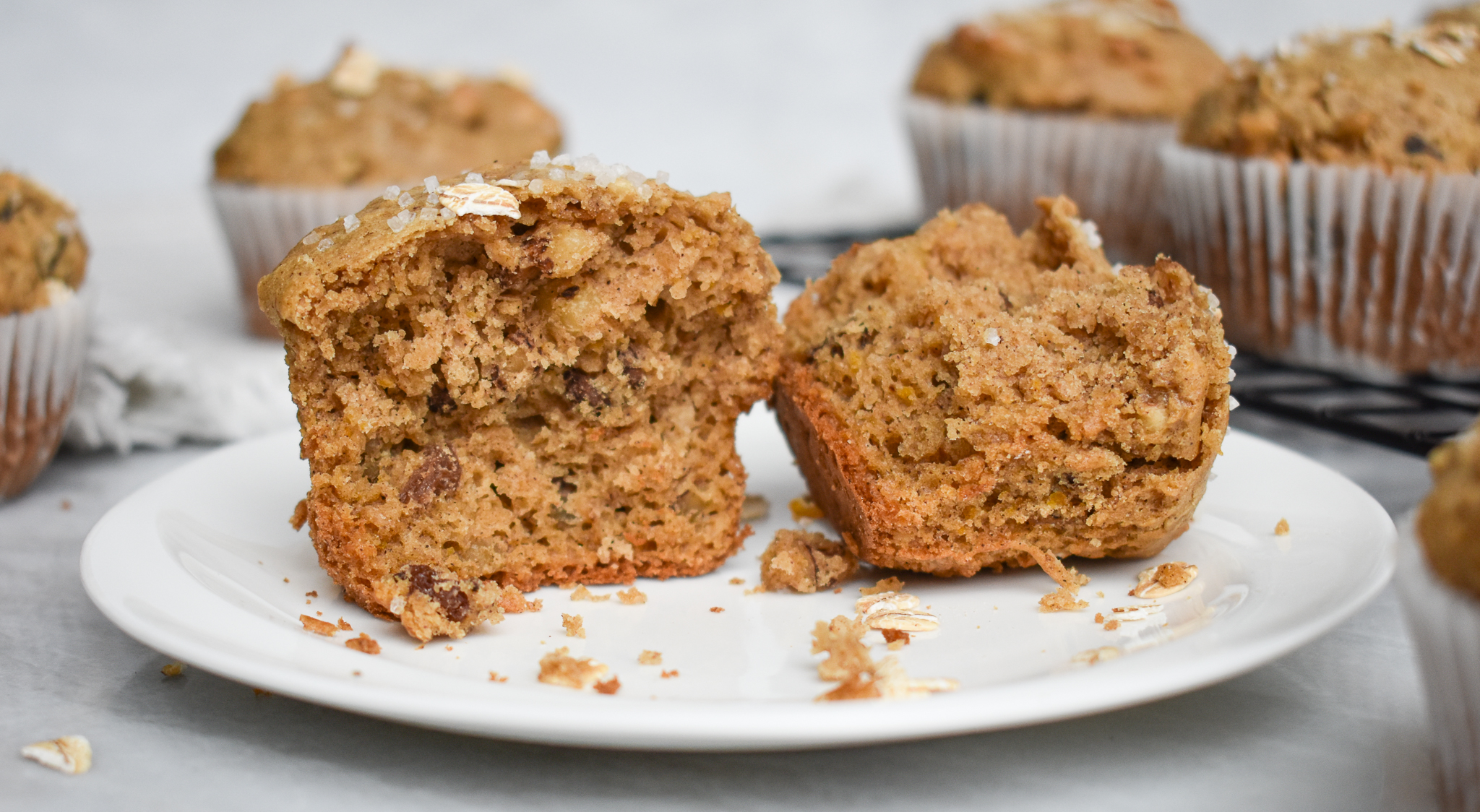 Printer Friendly Version
Comments Rating
( reviews)