Delicious & Easy Low-FODMAP Traditional Dinner Rolls Recipe; Gluten-free
January 4, 2018
Printer Friendly Version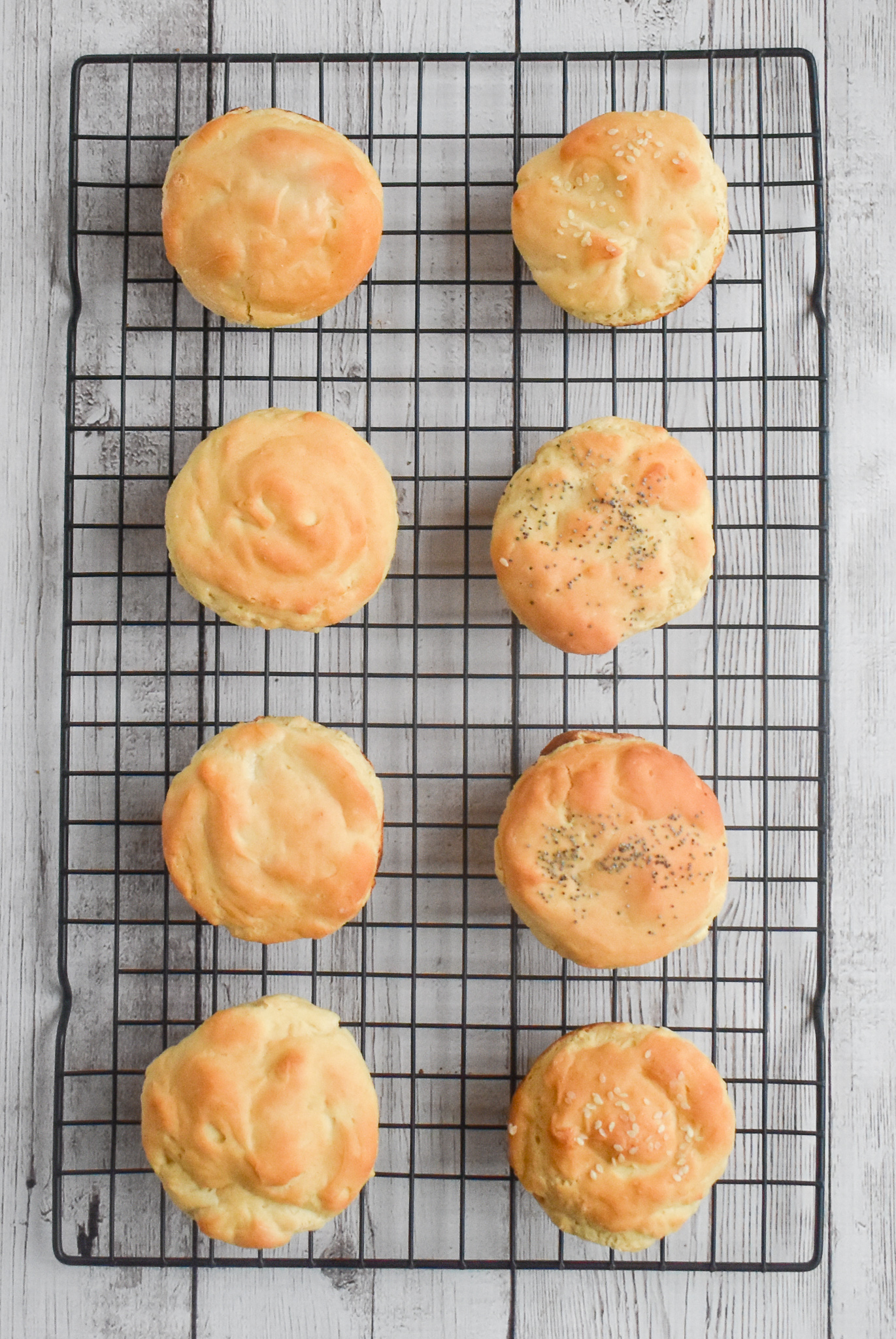 This is a low-FODMAP recipe for delicious, traditional dinner rolls.  They are gluten-free and super easy.  No need to roll out dough, or any fancy baking techniques.   You can make these low-FODMAP dinner rolls in a regular muffin tin.  Seriously!  They are light as air and as good as any roll you have ever had before.
The rise for these low-FODMAP dinner rolls takes about 45 minutes, but the rest of the prep is done in half an hour.  I am obsessed with this low-FODMAP dinner roll recipe.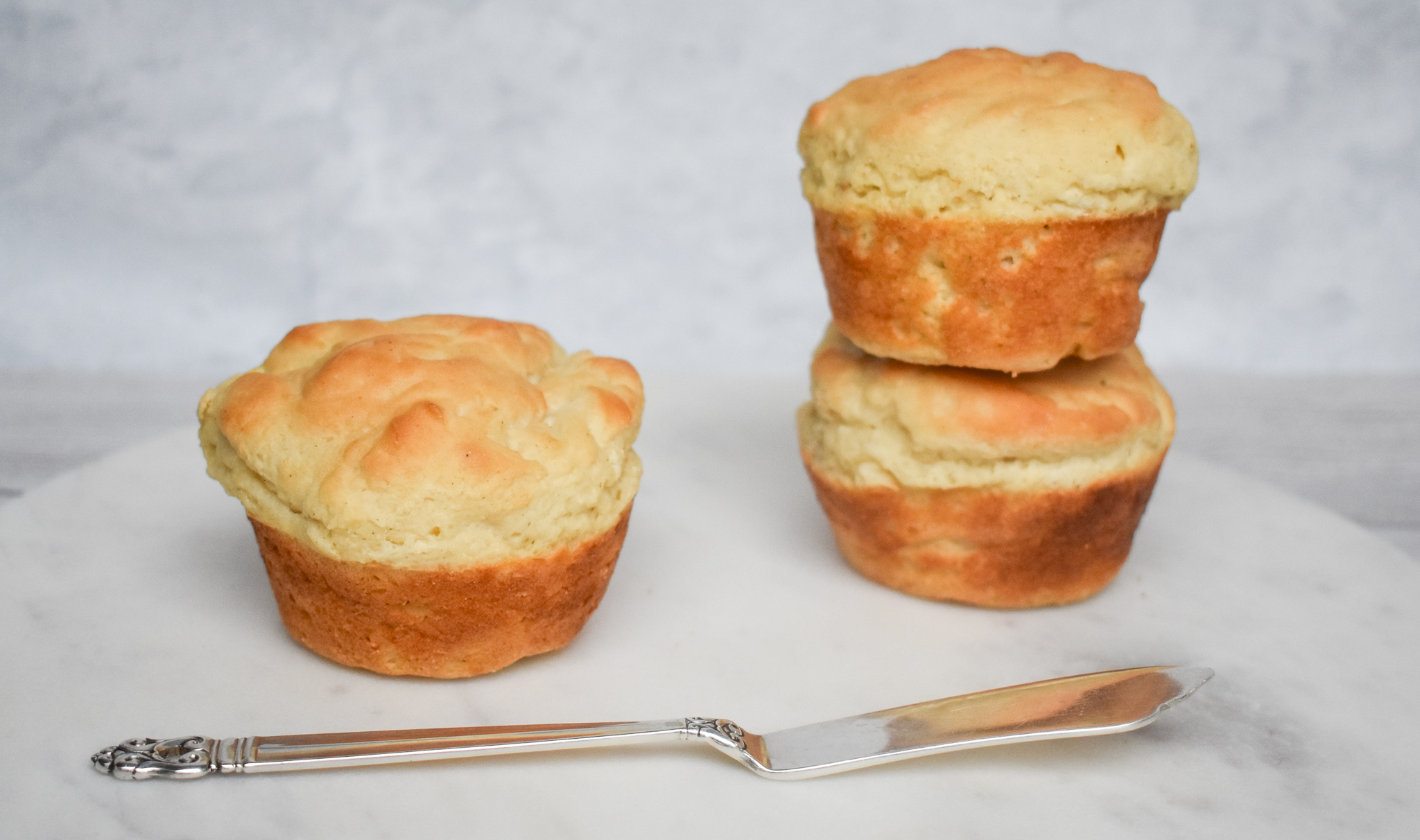 You may also love my low-FODMAP Maple Egg Bread and low-FODMAP Copycat Cheddar Bay Biscuit recipes.  Or check out over 300 more low-FODMAP recipes on the blog.
Be healthy and happy,
Rachel Pauls, MD
---
Delicious & Easy Low-FODMAP Traditional Dinner Rolls; Gluten-free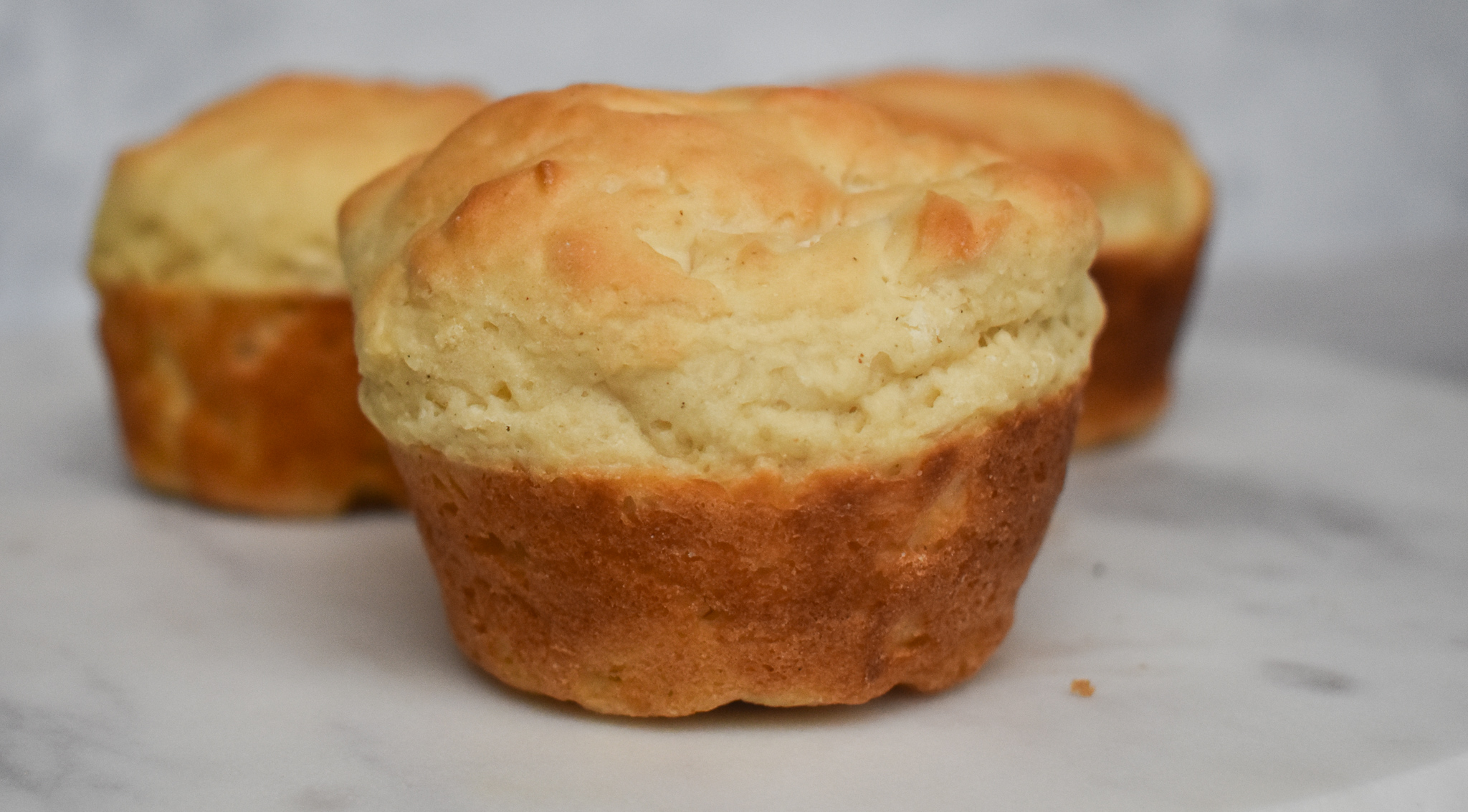 Although this recipe has not been tested, a single serving should be low-FODMAP based on the ingredients
Serves 12
Prep time: 15 minutes
Rise time: 30-45 min
Bake time: 16-20 min depending on size of rolls (larger muffin pan with fewer rolls may take 20-24 minutes)
Bake 400 F
Equipment: 12 count muffin/cupcake pan or similar size square cupcake pan
Modified from "Gluten-free Baking Classics, 2nd Edition", Annalise G Roberts.
Ingredients
2 cups Gluten-free Flour (I used Authentic Foods GF Classic Blend)

not all gluten-free flours are created equal.  I have tried others and had poor results, so if the recipe isn't working, take a look at your flour
you can check out my low-FODMAP bake off blog for more information!

1 & 1/2 tsp xanthan gum
1/2 tsp salt
1 tsp unflavored gelatin powder (I used Knox)
2 TB sugar
2 & 1/4 tsp active dry yeast granules
2 large eggs, room temperature
3 TB melted butter, melted in microwave and slightly cooled

can also use vegan margarine, such as Earth Balance for dairy-free version

3/4 cup & 2 TB low-FODMAP 'sour milk' or 'buttermilk', warmed to about 110 degrees F

you will need to prepare this yourself
mix 1 TB vinegar (can also use lemon juice) into the 3/4 cup plus 2 TB low-FODMAP milk

this creates low-FODMAP 'buttermilk'
for this recipe I did not use almond milk, but this should work as well for a dairy-free version

I used lactose-free 2% milk

heat milk to about 110 degrees F

I put mine in microwave for 2 minutes, stirring halfway through
the warmth of the milk helps the yeast activate

vegetable shortening for greasing
sesame or poppy seeds for garnish, optional
Directions
Grease your 12 cup muffin pan with vegetable shortening well, can dust with your flour also

this recipe made 12 rolls for me, filling the pan sections 1/2 -2/3 full

In the large bowl of a stand mixer, using the flat paddle, place all dry ingredients including your yeast and gelatin powder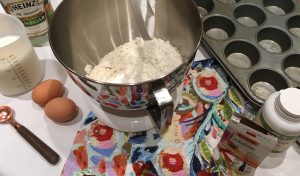 Mix together on low speed
Add the warmed 'buttermilk' ('sour milk'), eggs, melted butter quickly, and mix on medium until just combined
Scrape down sides of the bowl, bottom and beaters and then turn speed to high for 3 minutes
Scoop dough into the prepared muffin pan and sprinkle with poppy or sesame seeds if desired
I used a large cookie scoop for this part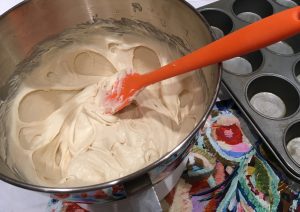 Cover the pan with a cloth loosely and let the rolls sit in warm place for rise

about 30-40 minutes
the dough should reach about 1/2 inch from the pan top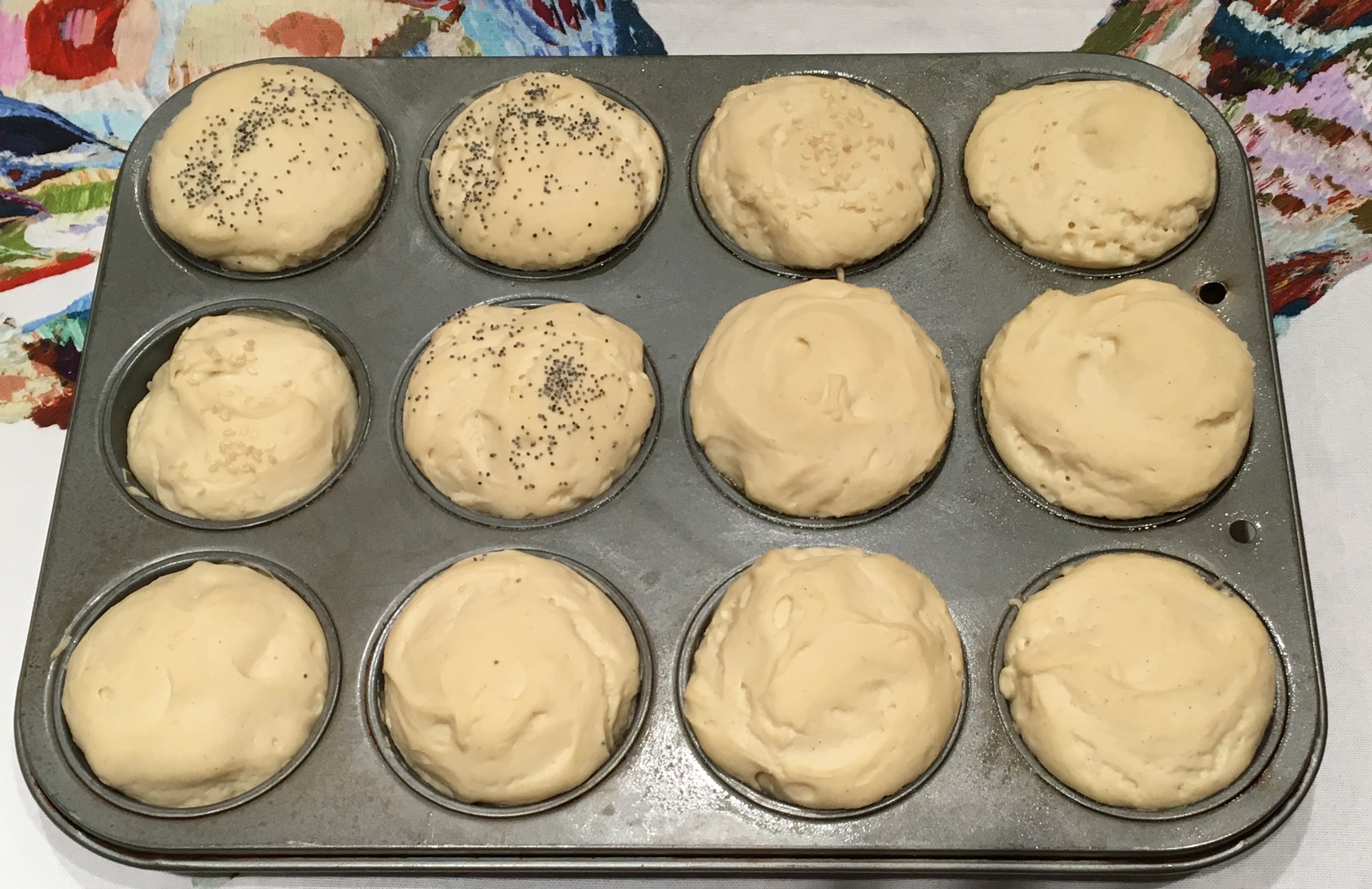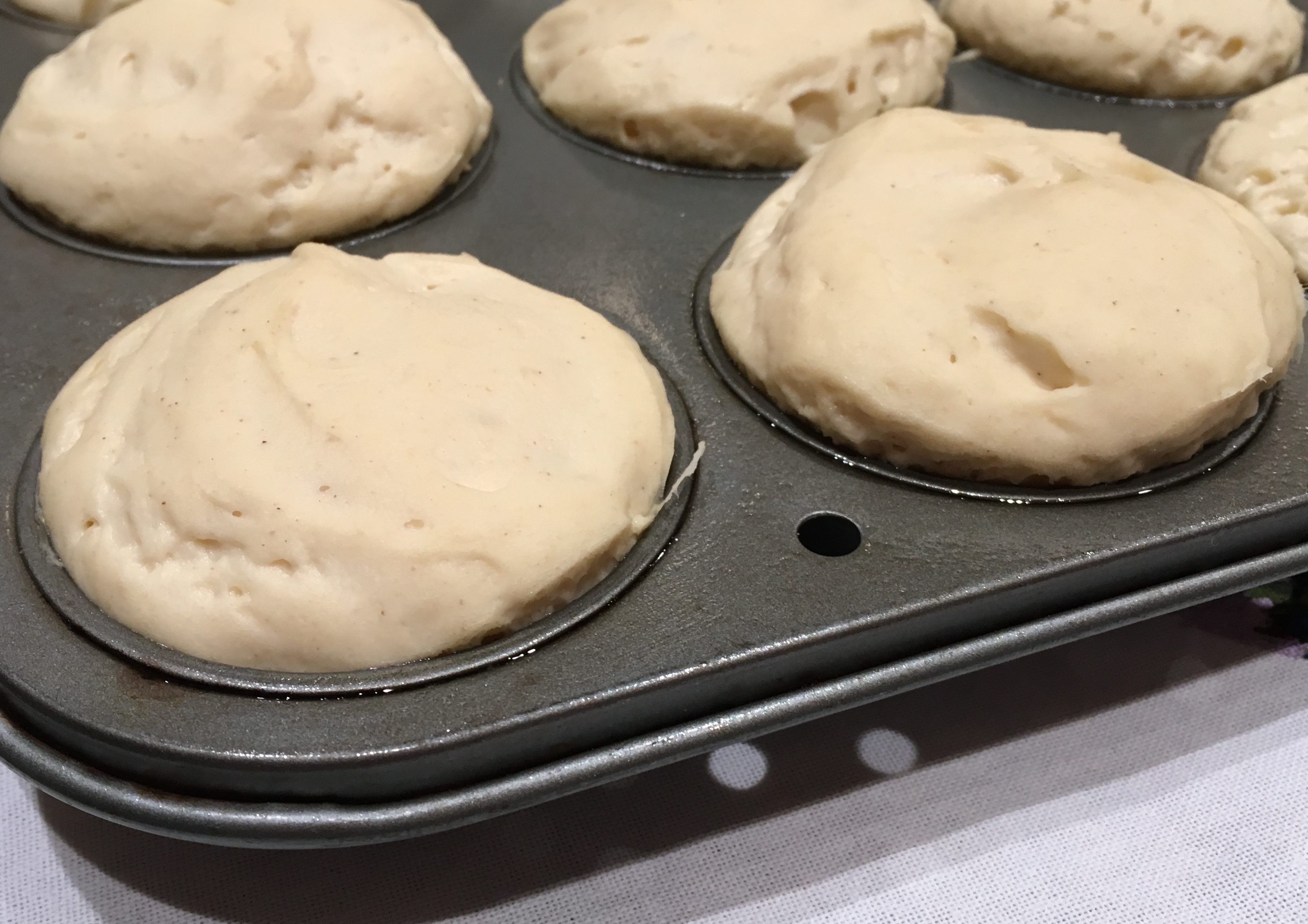 While these are rising- preheat oven to 400 F
Once dough is ready, if desired, brush melted butter on top of rolls
Place in the preheated oven, at the center on the middle rack
Bake rolls for about 20 minutes, depending on size
They should be golden on top when done
Remove from oven, let stand about 5 minutes, then turn out gently using a small knife or spatula to loosen sides
Cool on wire rack
Once cool, these can be stored:

wrap these well in plastic wrap, followed by aluminum foil
place in the refrigerator for about 3 days
these also freeze well

Serve with your favorite spread, like low-FODMAP vegan margarine, low-FODMAP orange marmalade, or one of my recipes for low-FODMAP lemon curd, low-FODMAP pumpkin butter, or low-FODMAP strawberry coulis!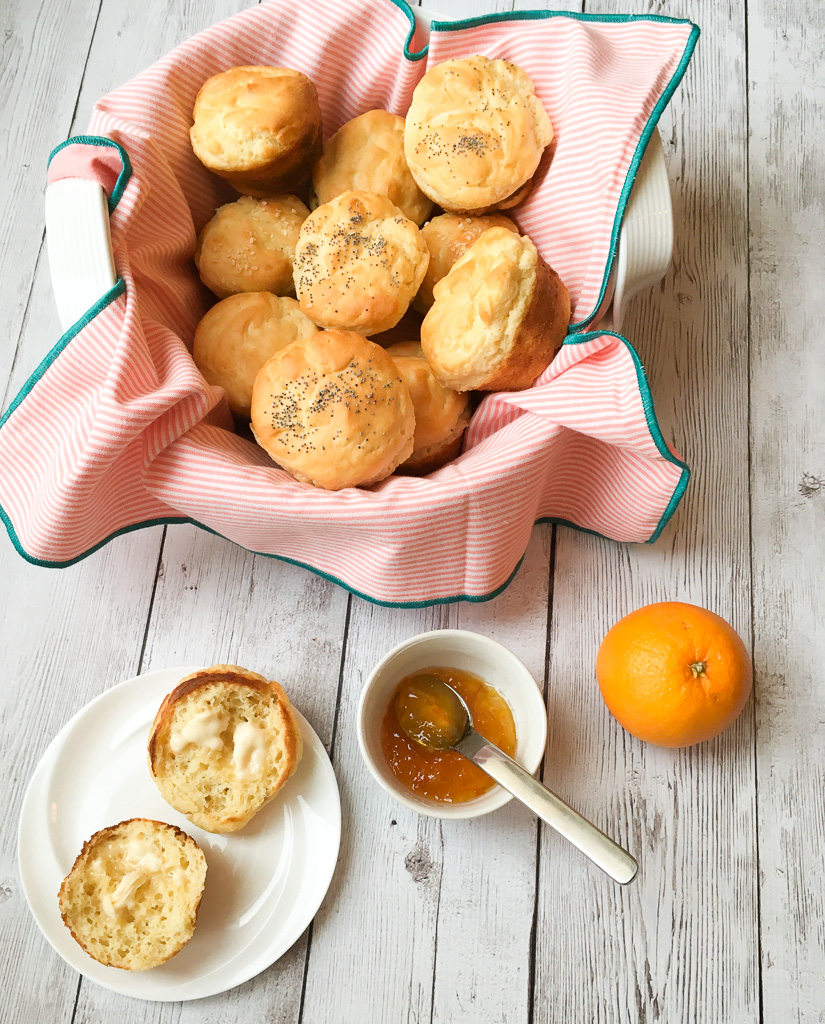 These are so soft and light, it is amazing that they are low-FODMAP…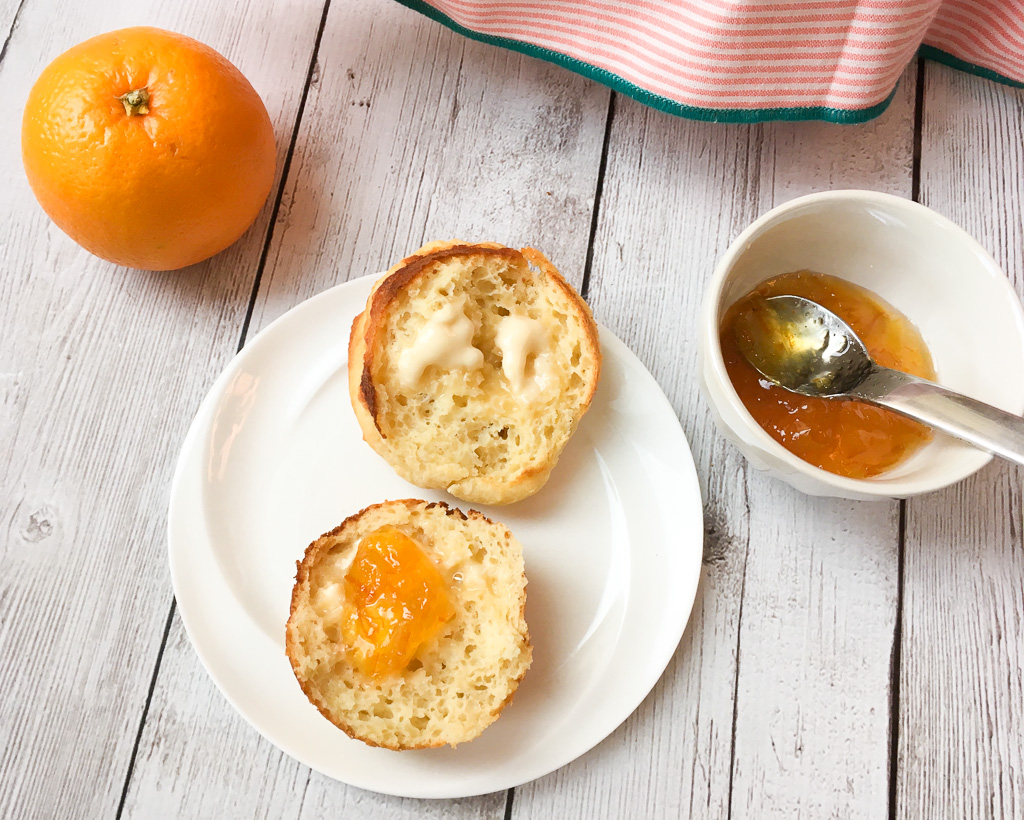 So delicious I couldn't stop at one!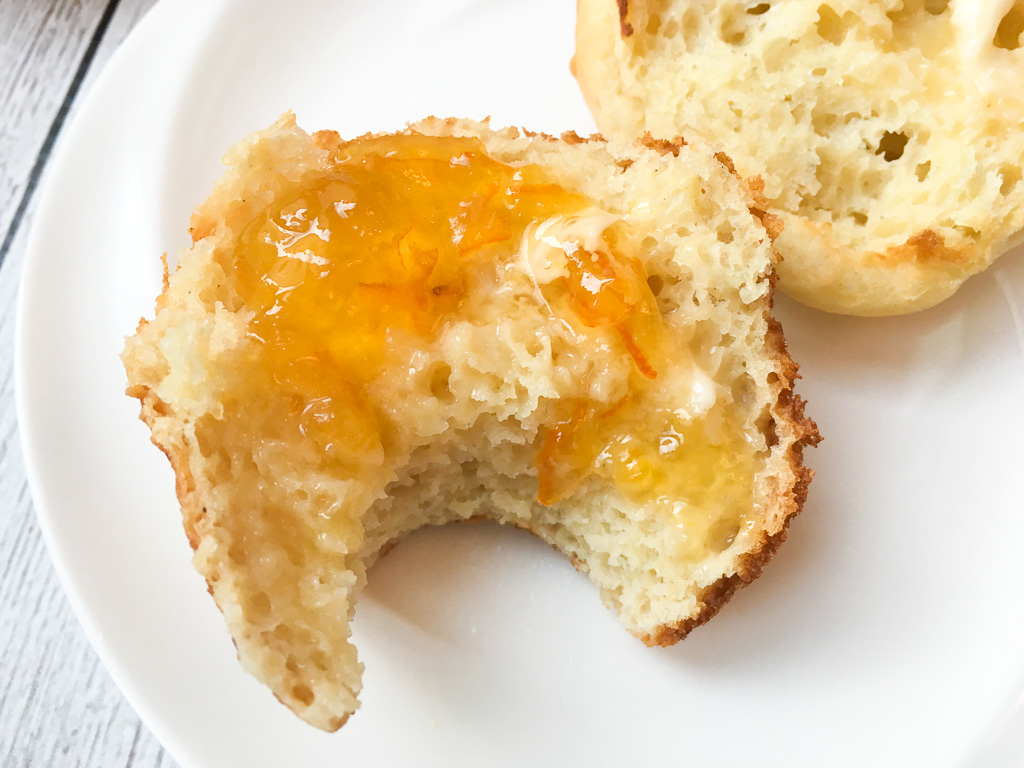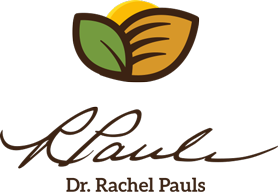 Printer Friendly Version
Comments Rating
( reviews)