Crispy Low-FODMAP Breaded Fish for Fish and Chips; Gluten-free, Dairy-free
October 28, 2017
Printer Friendly Version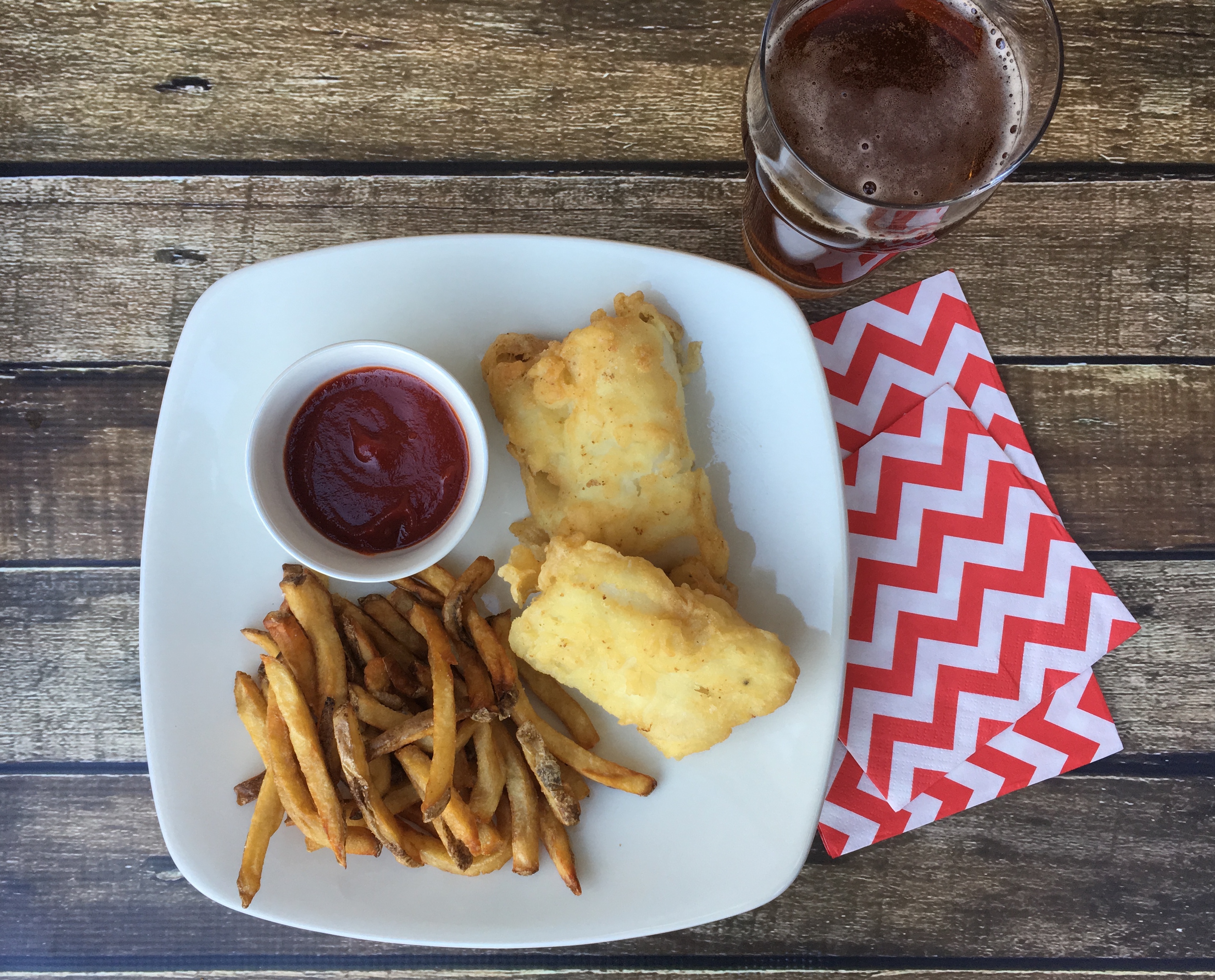 Low-FODMAP breaded cod. Aka low-FODMAP fish for fish and chips. A classic British favorite, and a common Friday meal during Lent.  I can't pretend that this delicious, crispy low-FODMAP fish is the 'healthiest' meal, but I can say this low-FODMAP fish supper is an excellent source of protein, vitamins and minerals. And low-FODMAP eating shouldn't mean you can't have all your favorites. Lick those low-FODMAP fingers y'all!
Enjoy it with your favorite low-FODMAP basket of french fries or any other low-FODMAP side. You can also include my favorite low-FODMAP tartar sauce, low-FODMAP ketchup or one of my low-FODMAP dips!
Check out over 350 more low-FODMAP recipes on my blog.
Be healthy and happy,
Rachel Pauls, MD
---
Low-FODMAP Breaded Fish for Fish and Chips; Gluten-free, Dairy-free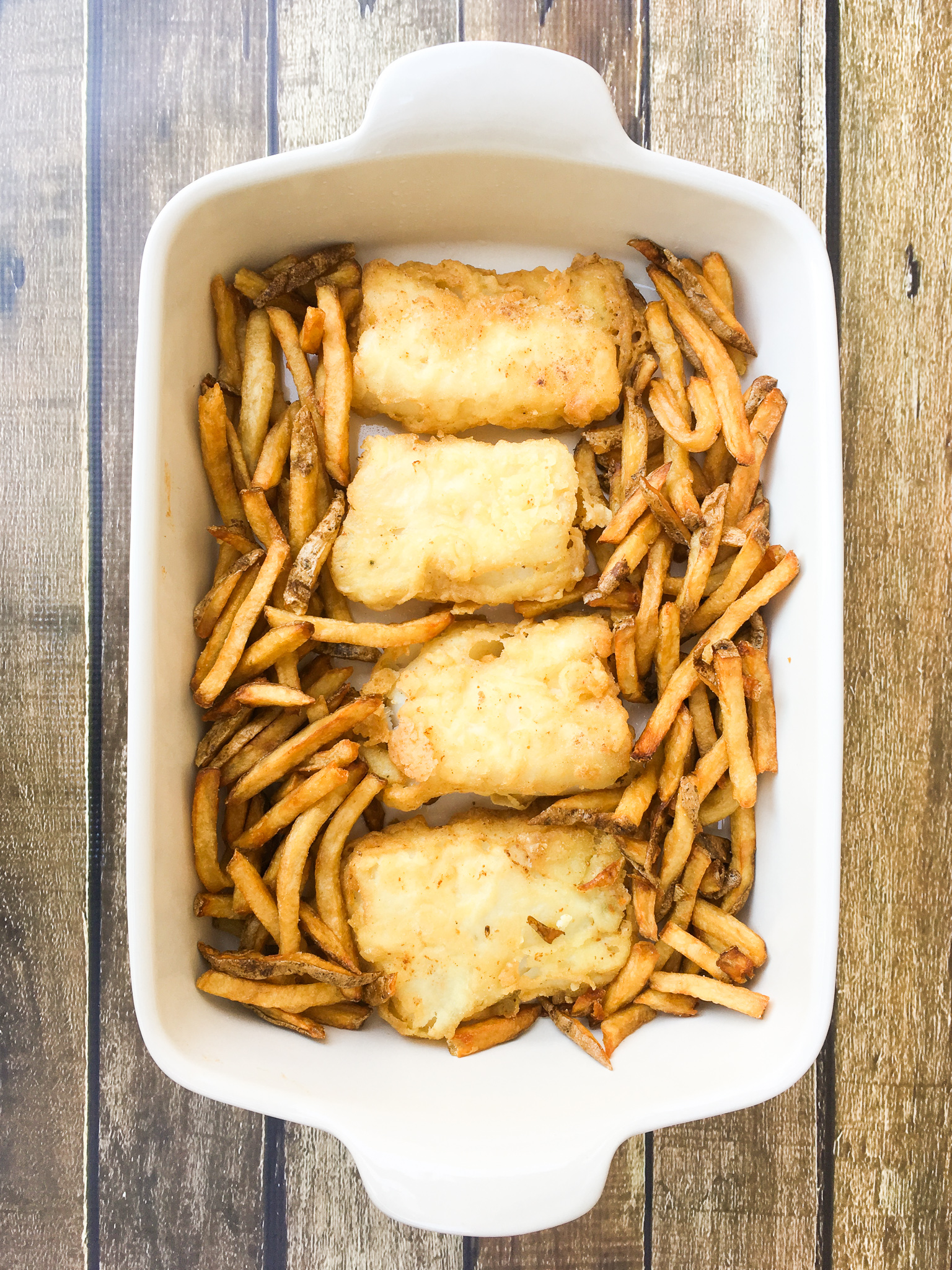 Although this recipe has not been tested, a single serving should be low-FODMAP based on the ingredients
Prep time: 10 minutes
Cook time: 10 minutes
Total time: 20 minutes
Serves 4
Ingredients
Canola or vegetable oil for frying (or your preferred oil with high smoke-point)
2 cups low-FODMAP, gluten free, all-purpose flour (any type works well that I've tried)
1 tablespoon baking powder
1 tsp salt
1 large egg, lightly beaten
1 can soda water/Club soda
½ cup Gluten free Bisquick (see my low-FODMAP recipe swap blog for a copycat recipe)
16 ounces of fresh or defrosted cod or haddock, cut into pieces about 4 ounces size
Garnish:
Directions
Heat oil in large pan or deep fryer
In a large bowl combine the low-FODMAP flour, baking powder, salt, pepper and egg
Pour in the club soda and whisk until smooth to create a batter
Spread the gluten-free Bisquick on a plate
Dredge the fish in the Bisquick and then dip into the batter, letting excess drip off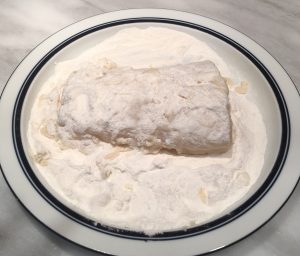 Submerge the fish in the hot oil for 4-5 minutes until crispy and brown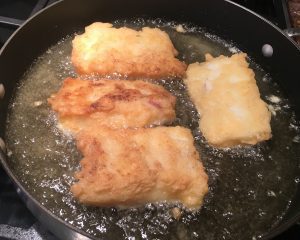 Drain on paper towels and sprinkle with salt
Serve with your favorite low-FODMAP condiments! Super easy!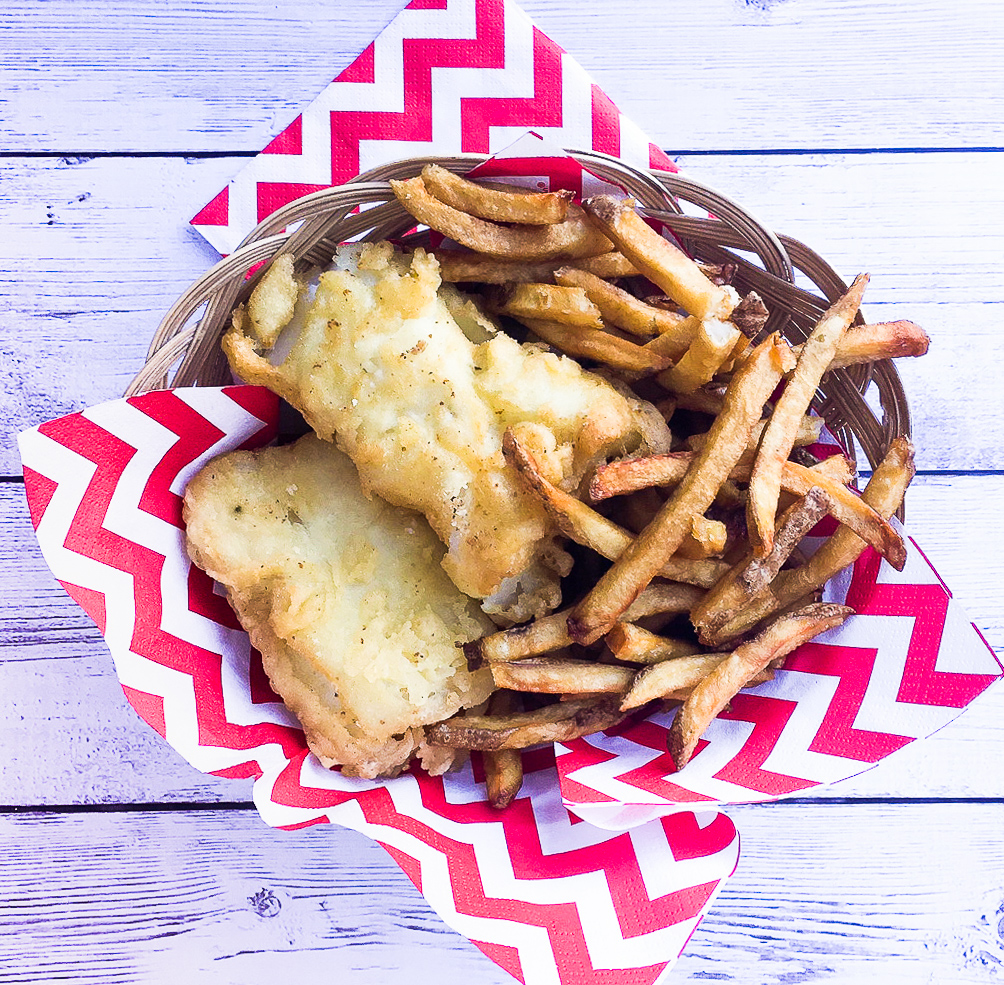 Enjoy with this perfect low-FODMAP tartar sauce!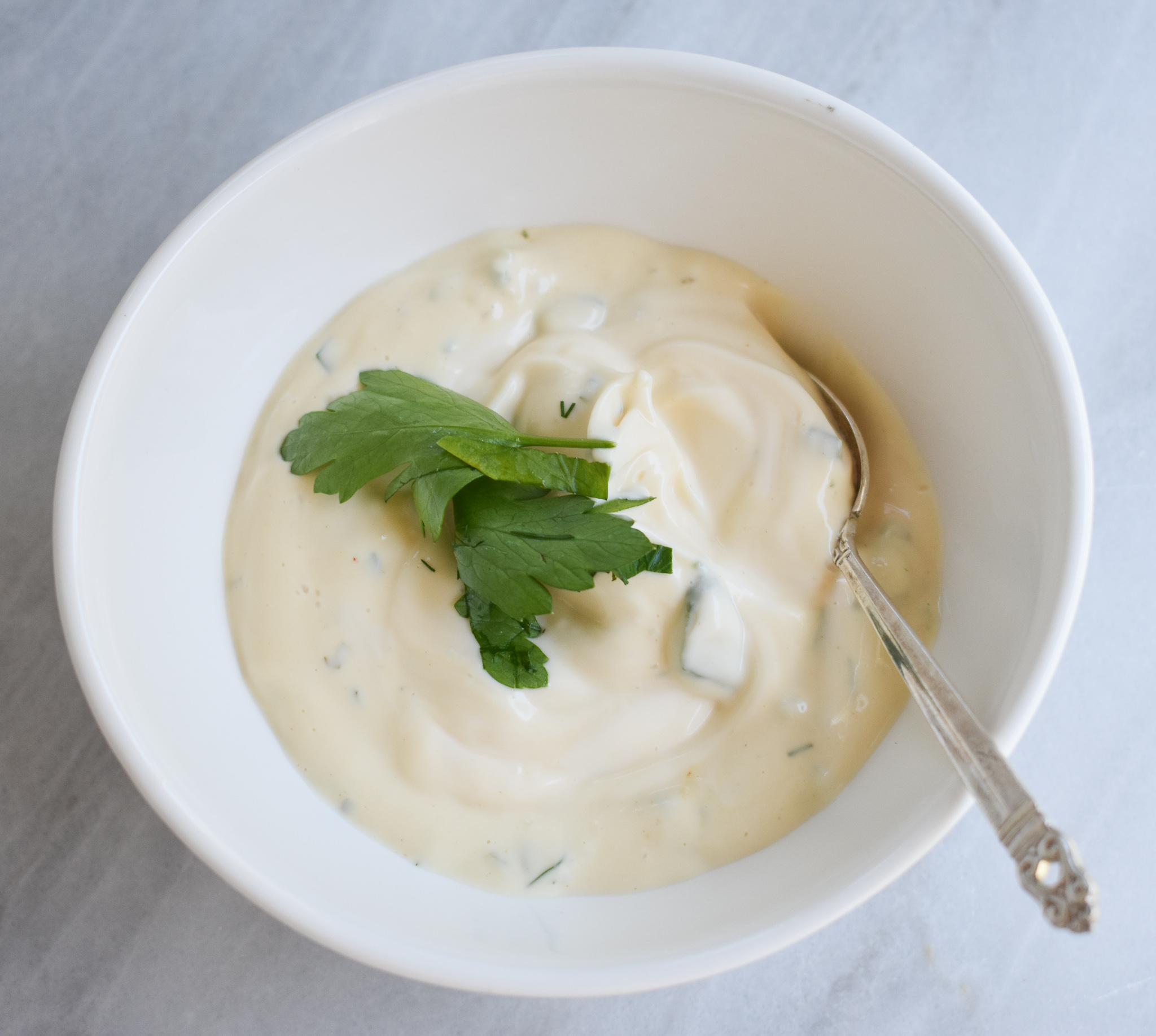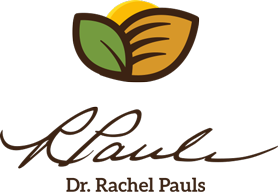 Printer Friendly Version
Comments Rating
( reviews)