Classic Low-FODMAP Tossed Salad with Low-FODMAP Italian Vinaigrette; Gluten-free
September 7, 2018
Printer Friendly Version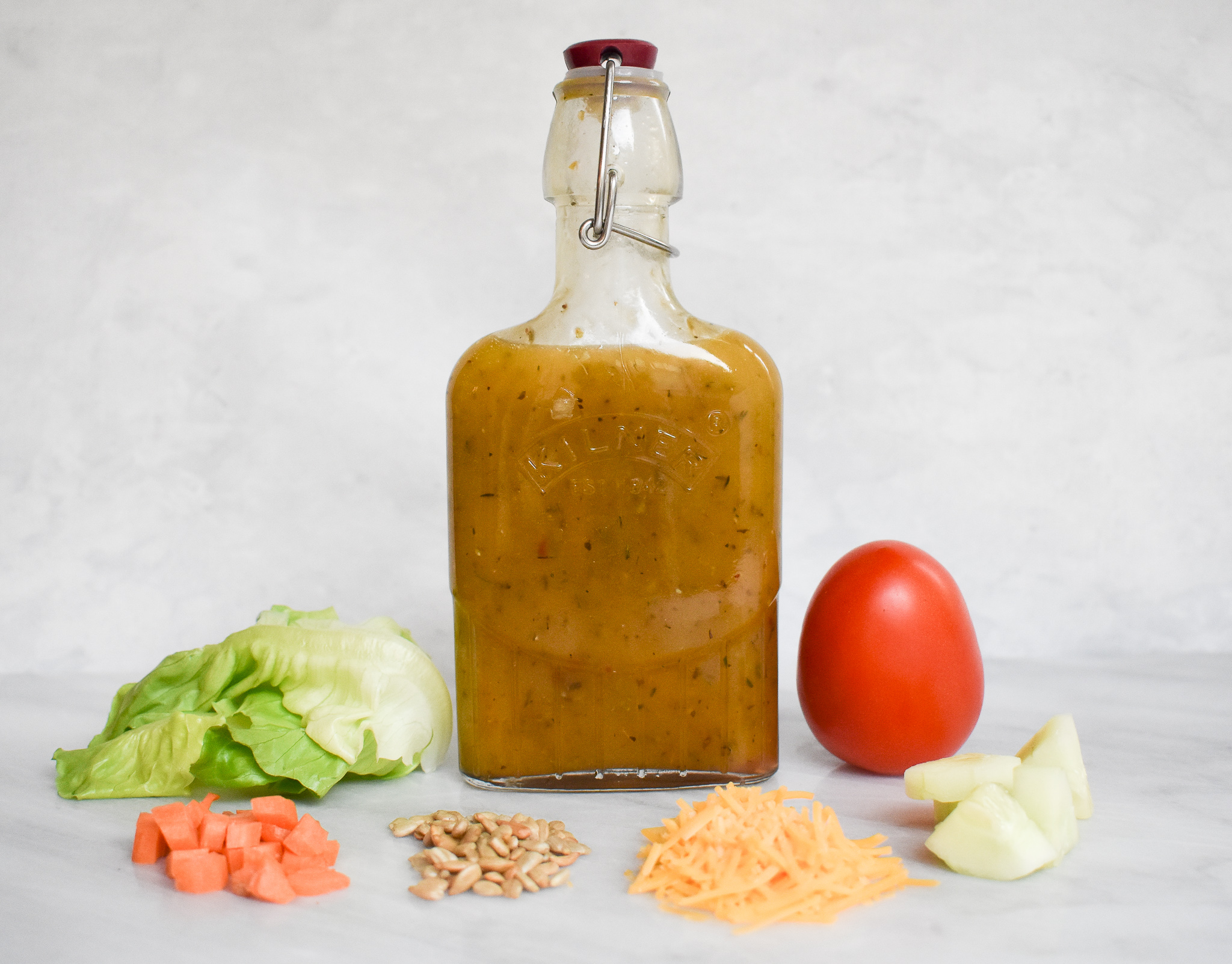 A simple and timeless recipe for classic low-FODMAP Tossed Salad.  Perfect for any night of the week.
This recipe can be modified to include cheese if desired, or add your favorite seeds (like pumpkin or sunflower).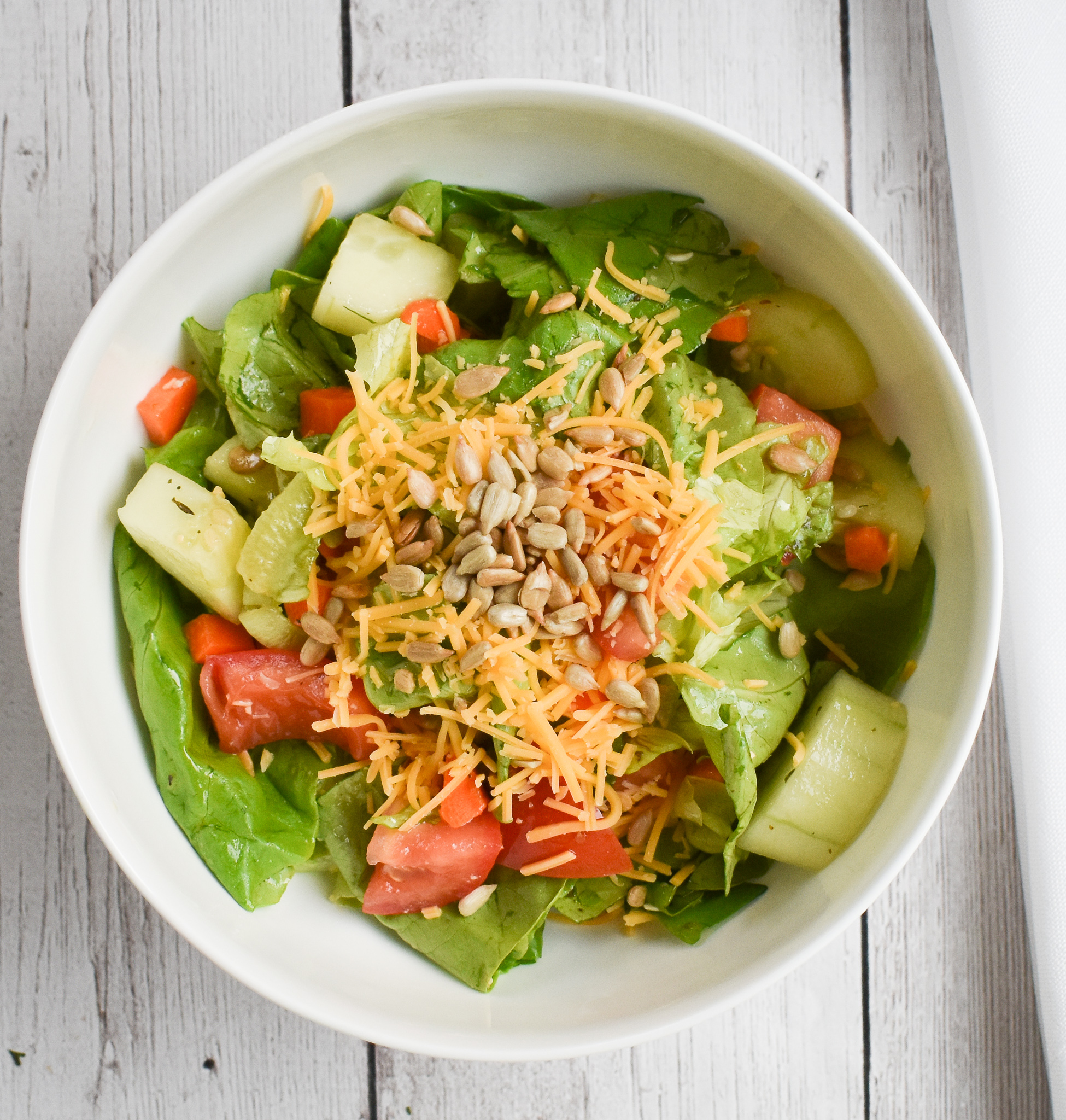 Low-FODMAP Tossed Salad only takes a few minutes to prepare and is a wonderful healthy addition to every meal.
My recipe for low-FODMAP Italian Vinaigrette tastes sensational and oh-so-much better than store-bought.  I hate all the 'stuff' added to commercial salad dressings (not to mention the invariable onion and garlic). Plus using my low-FODMAP Happy Spices Italian Seasoning makes it even easier!  You can store the leftover dressing in the fridge for up to 2 weeks.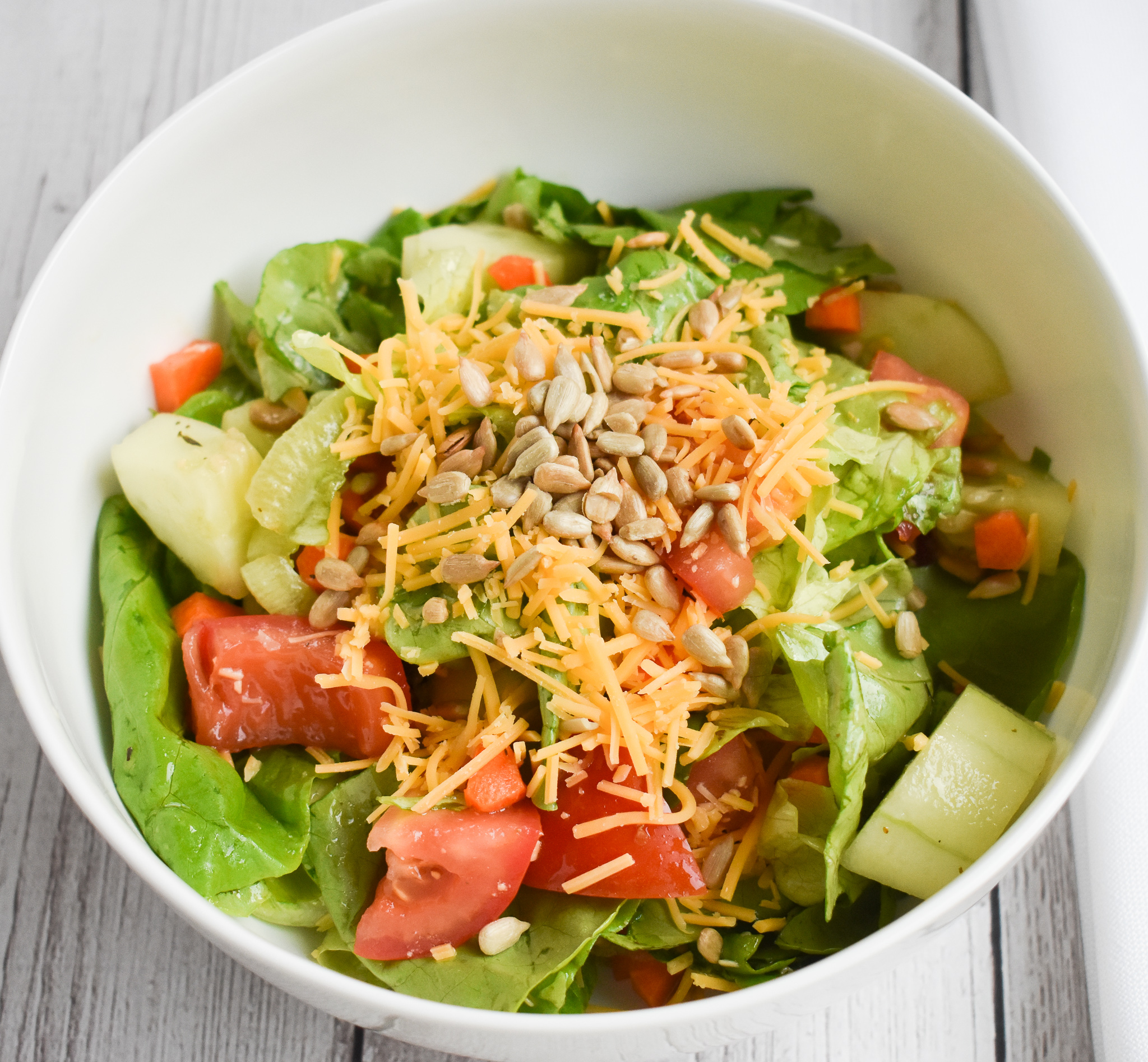 Enjoy this low-FODMAP Tossed Salad with my other low-FODMAP dressings, like low-FODMAP Ranch, low-FODMAP Poppyseed or low-FODMAP Maple Dijon Vinaigrette.
Check out over 400 more low-FODMAP recipes on the blog.  Dig in!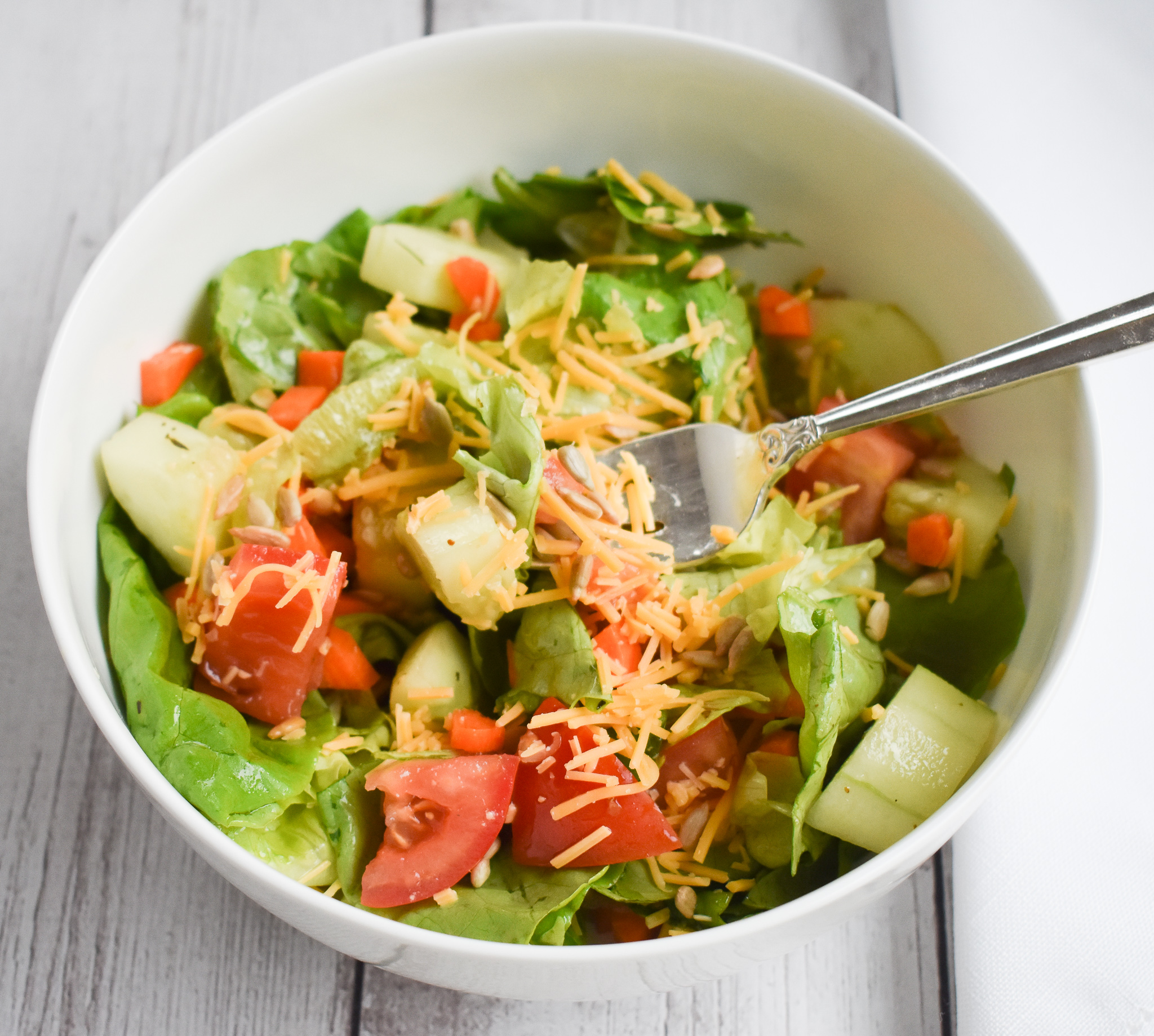 Be healthy and happy,
Rachel Pauls, MD
---
Classic Low-FODMAP Tossed Salad with low-FODMAP Vinaigrette; Gluten-free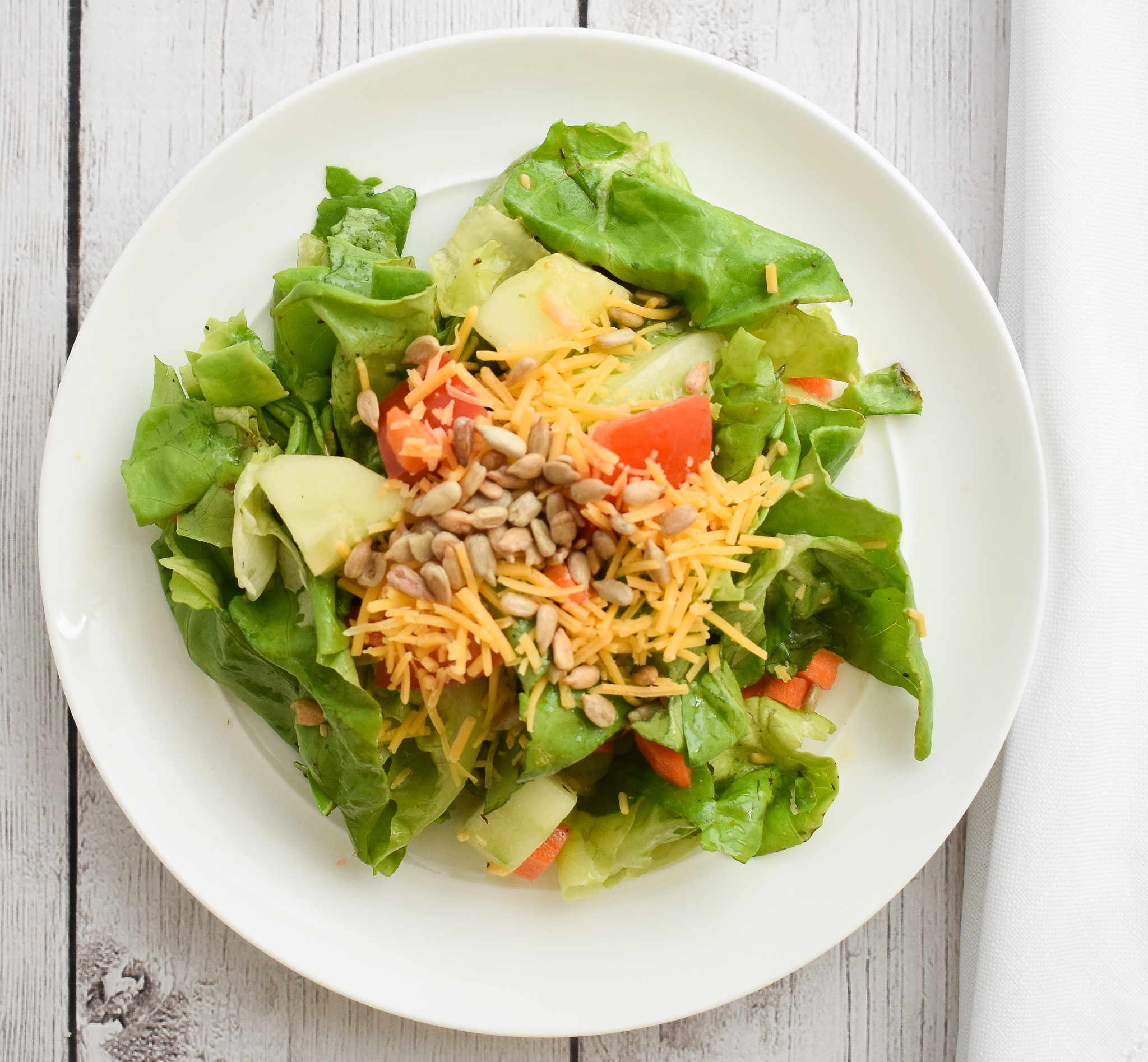 Although this recipe has not been tested, a single serving should be low-FODMAP based on the ingredients.
Serves 4-8 for salad, depending on portion size (you will have extra low-FODMAP Italian Vinaigrette)
Prep time: 10 minutes (plus 1 hour or overnight for marinating dressing)
Ingredients
For low-FODMAP Tossed Salad
2 cups of Bibb, Romaine or Butter Lettuce (about 1 large head of lettuce)
2 small Roma tomatoes, diced
1 medium cucumber, sliced or chopped (peeled or not, per your preference)
3 medium carrots, peeled and shredded or chopped
1/4 cup toasted pumpkin or sunflower seeds
1/2 cup shredded cheddar, mozzarella or Colby cheese (optional for non-vegan version)
low-FODMAP croutons (optional)
For low-FODMAP Italian Vinaigrette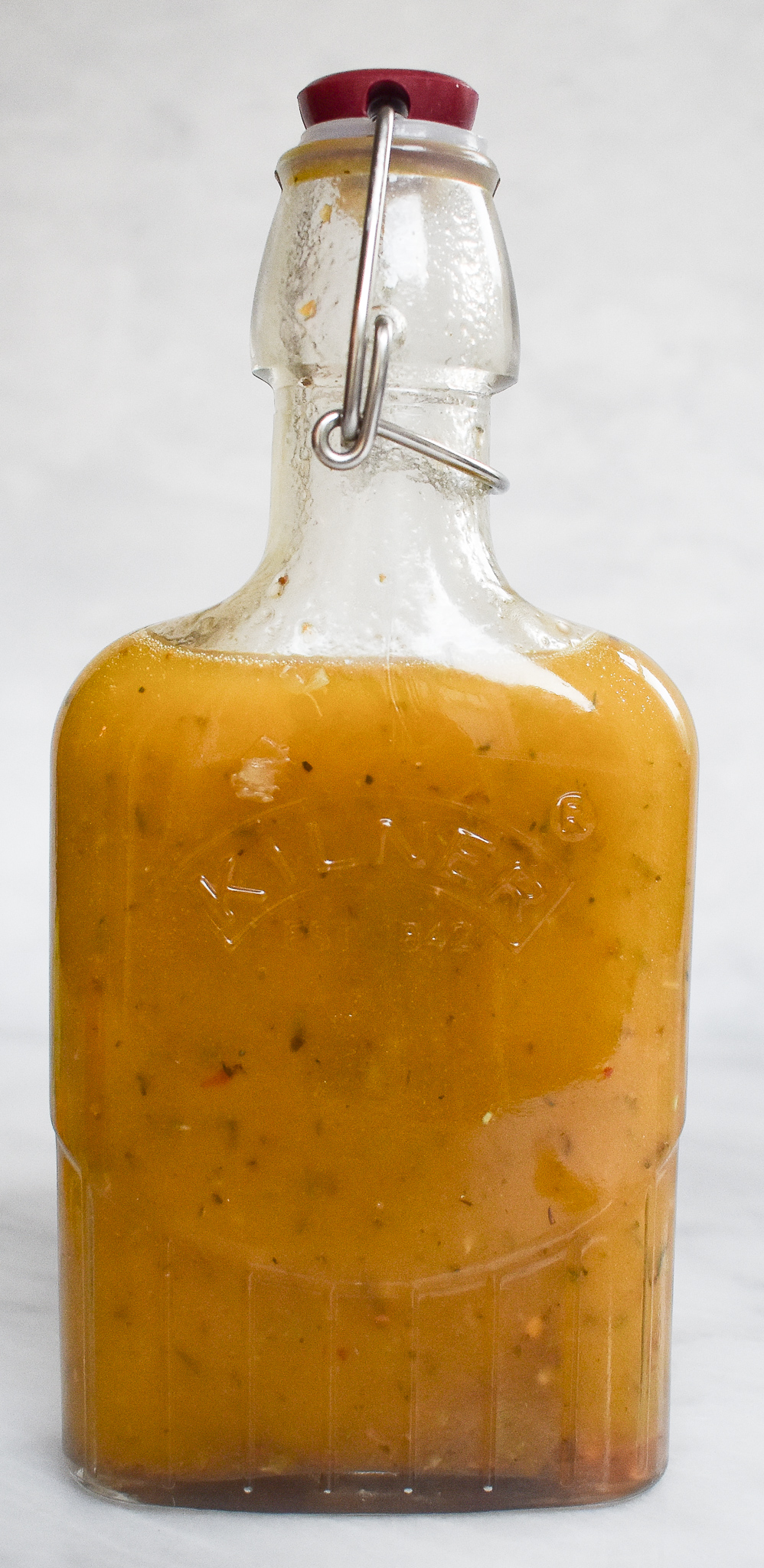 Yields: 1 & 1/4 cup dressing (10 ounces or 20 tablespoons)
Serving size: 1-2 tablespoons
1/2 cup red wine vinegar
1 cup olive oil; or 3/4 cup olive oil and 1/4 cup garlic infused olive oil
4 teaspoons sugar (adjust to taste, optional if you prefer less sweet salad dressing)
2 teaspoons low-FODMAP Happy Spices Italian Seasoning

can also substitute:

1/2 teaspoon oregano
1/4 teaspoon thyme
1/2 teaspoon rosemary
1/2 teaspoons basil

1/2 teaspoon salt
1/4 teaspoon red pepper flakes
Freshly ground pepper to taste
Directions
Combine all ingredients for low-FODMAP Italian vinaigrette in a large shaker or bottle and shake vigorously to emulsify

Isn't my salad dressing bottle cute?  I found it at TJ Maxx and I use it all the time 🙂

Dressing may be left in refrigerator  1 hour or overnight to marinate (allows the herbs to rehydrate)
In a large bowl, combine all salad ingredients
When ready to serve, toss with dressing to taste and preference (about 1-2 tablespoons per serving)
Sprinkle with shredded cheese (non-vegan) and seeds if desired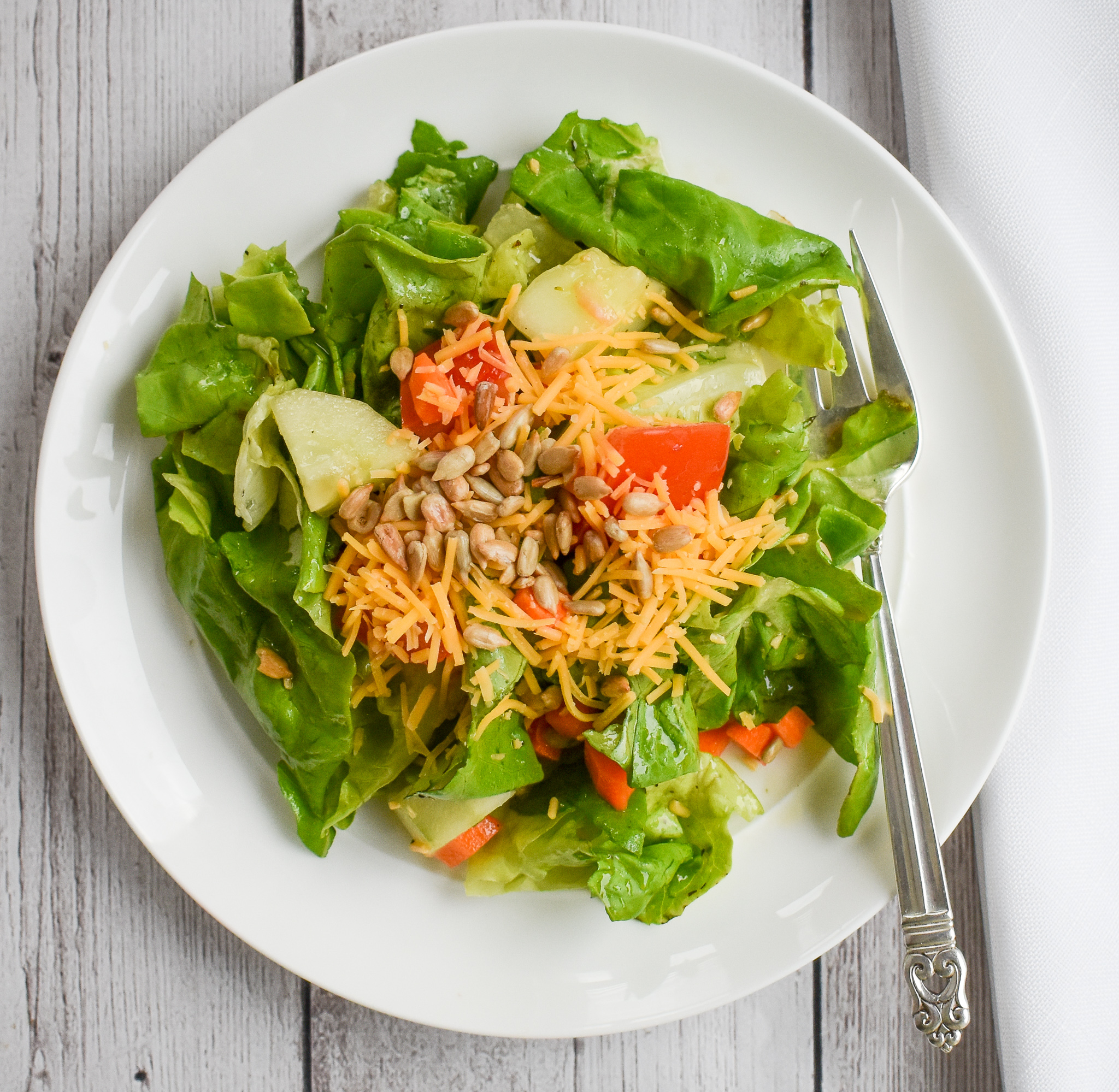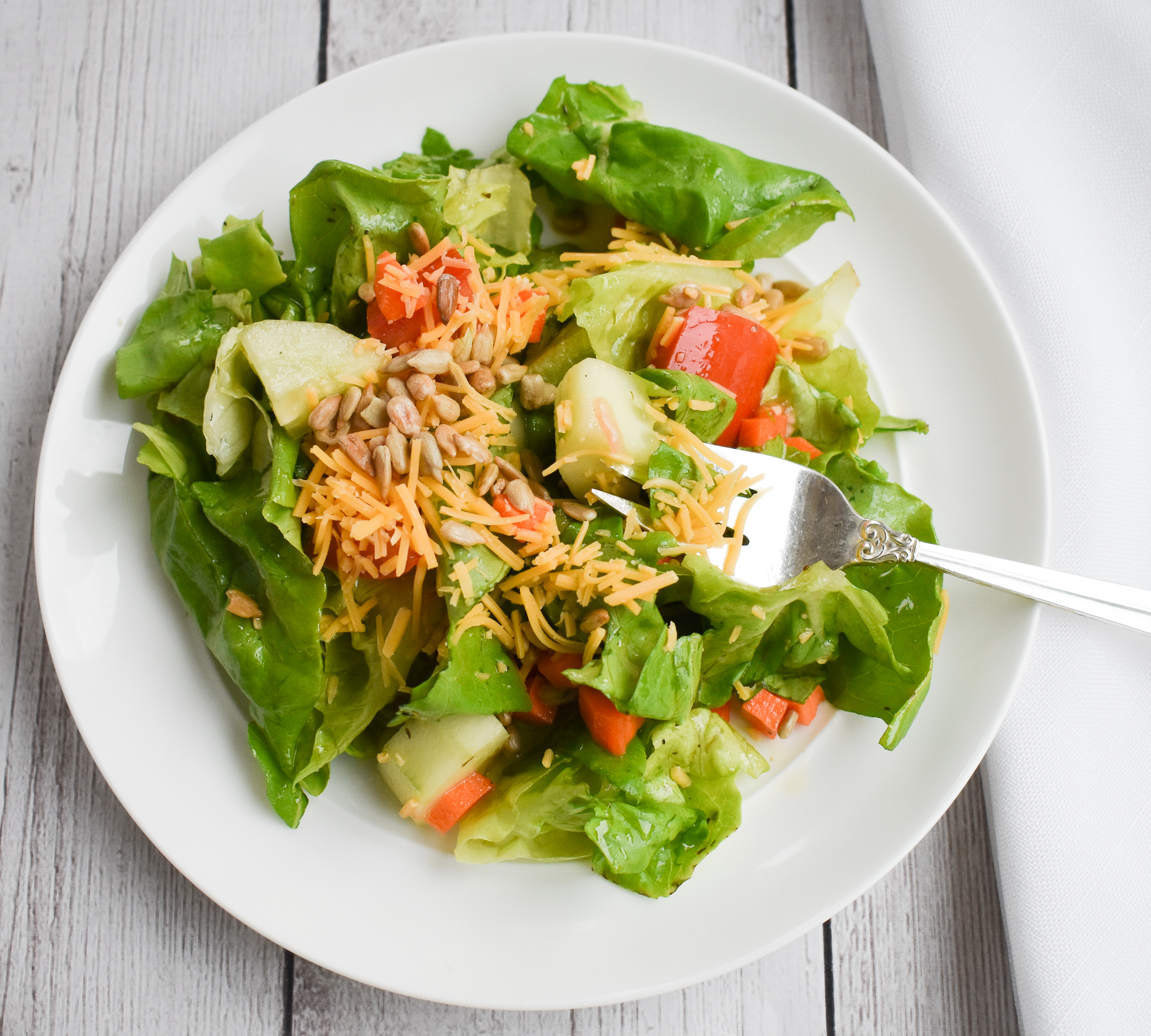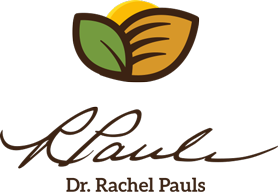 Printer Friendly Version
Comments Rating
( review)