Classic Low-FODMAP Sweet Potato Cobbler Recipe; Gluten-free, Vegan
September 15, 2019
Printer Friendly Version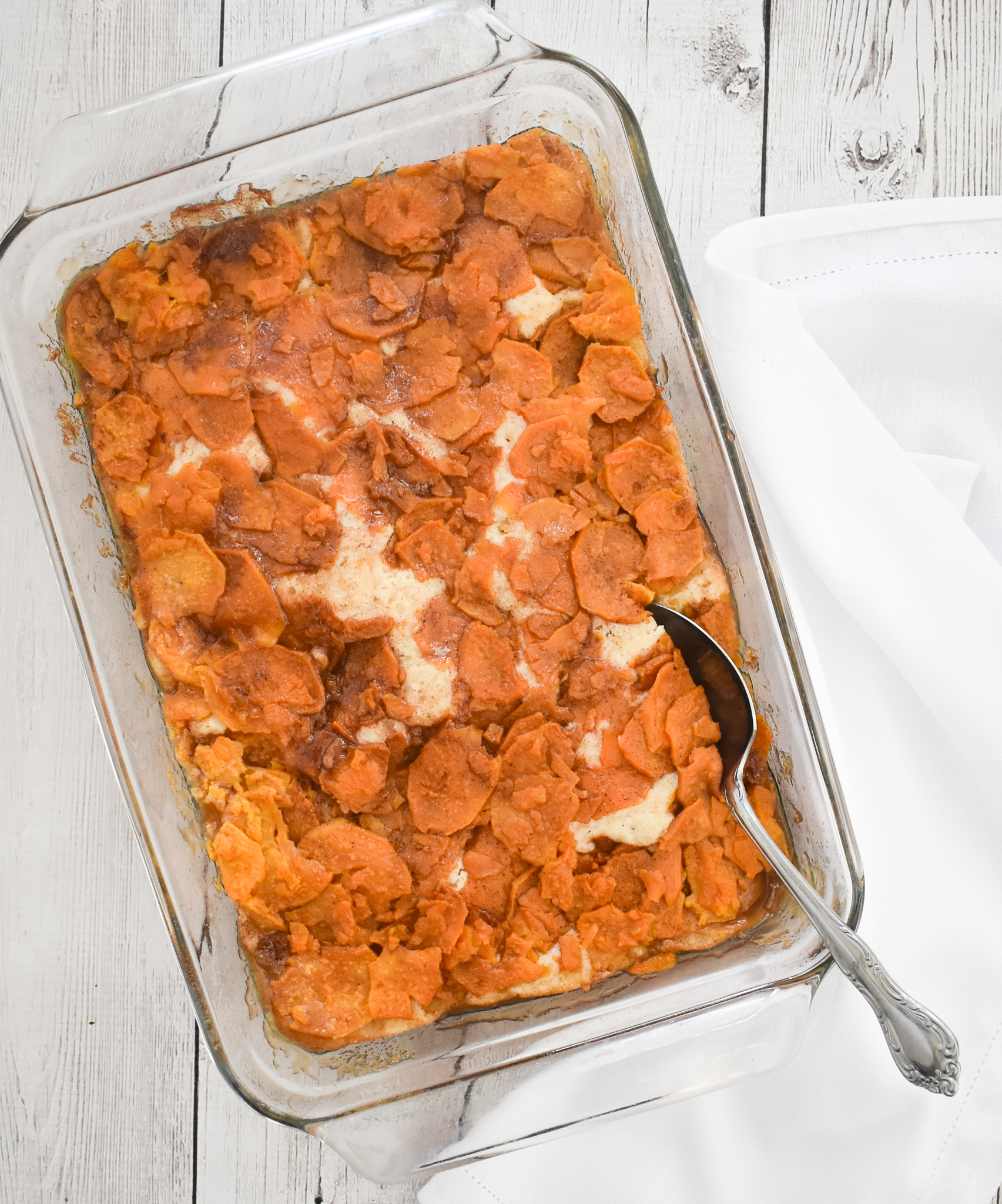 I was inspired to create this low-FODMAP Sweet Potato Cobbler recipe last Thanksgiving.  When I looked in my fridge on the Sunday after the holiday, I found nine apples (how did they get there?)
While apples are not something allowed on the low-FODMAP diet, I felt the need to whip up a dish so those apples wouldn't go to waste (for my non-IBS family members).  In less than an hour I had an apple cobbler in the oven.  And I was determined to make something similar that we low-FODMAPPPERS can enjoy!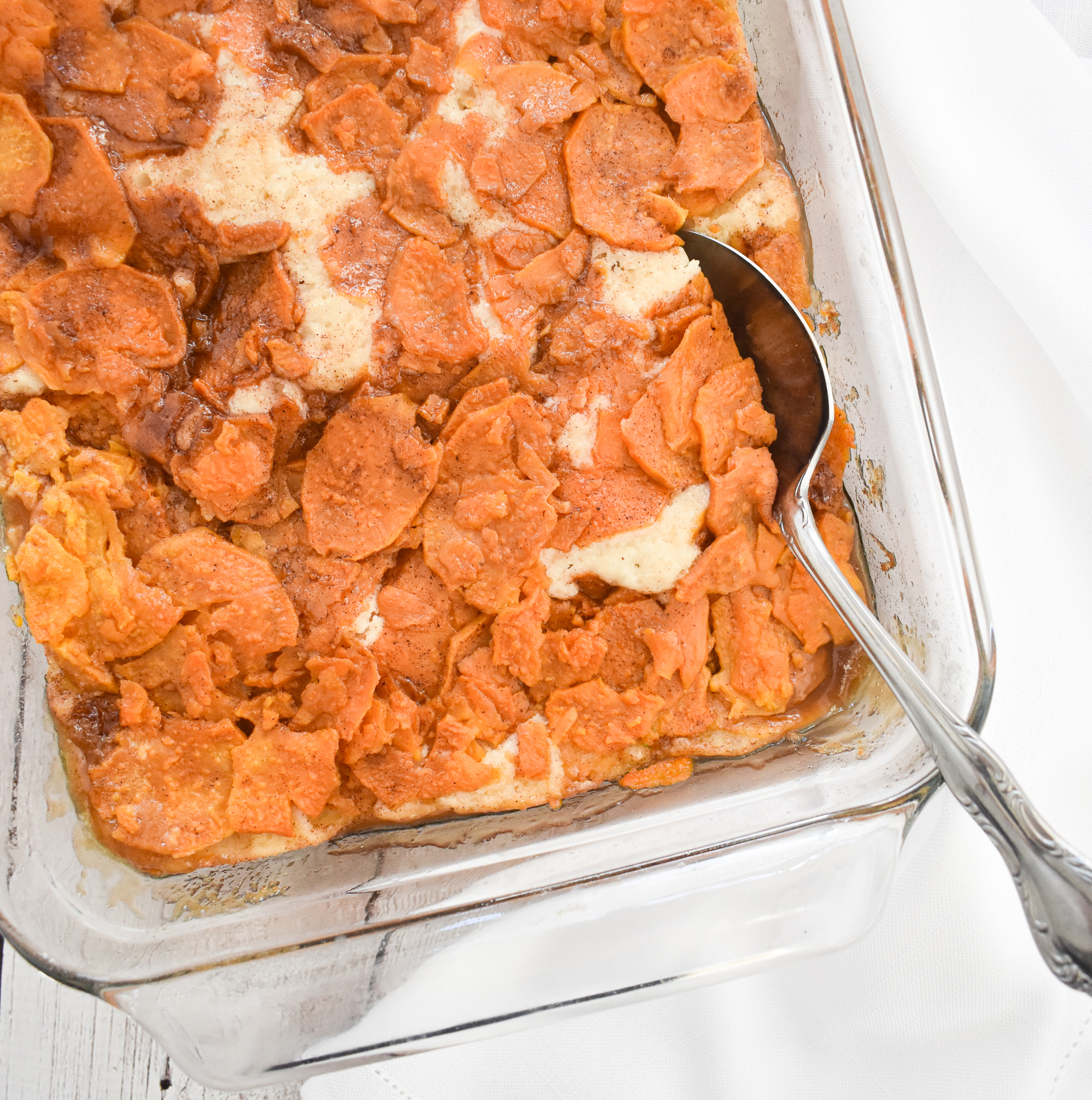 While apples are certainly lovely, I also adore sweet potatoes.  I decided this would be the perfect compromise for a Thanksgiving treat that is both healthy and delicious.
There are so many things we can eat on the low-FODMAP diet.  I never focus on the things we can't.  Look at my low-FODMAP food lists to see all the great options!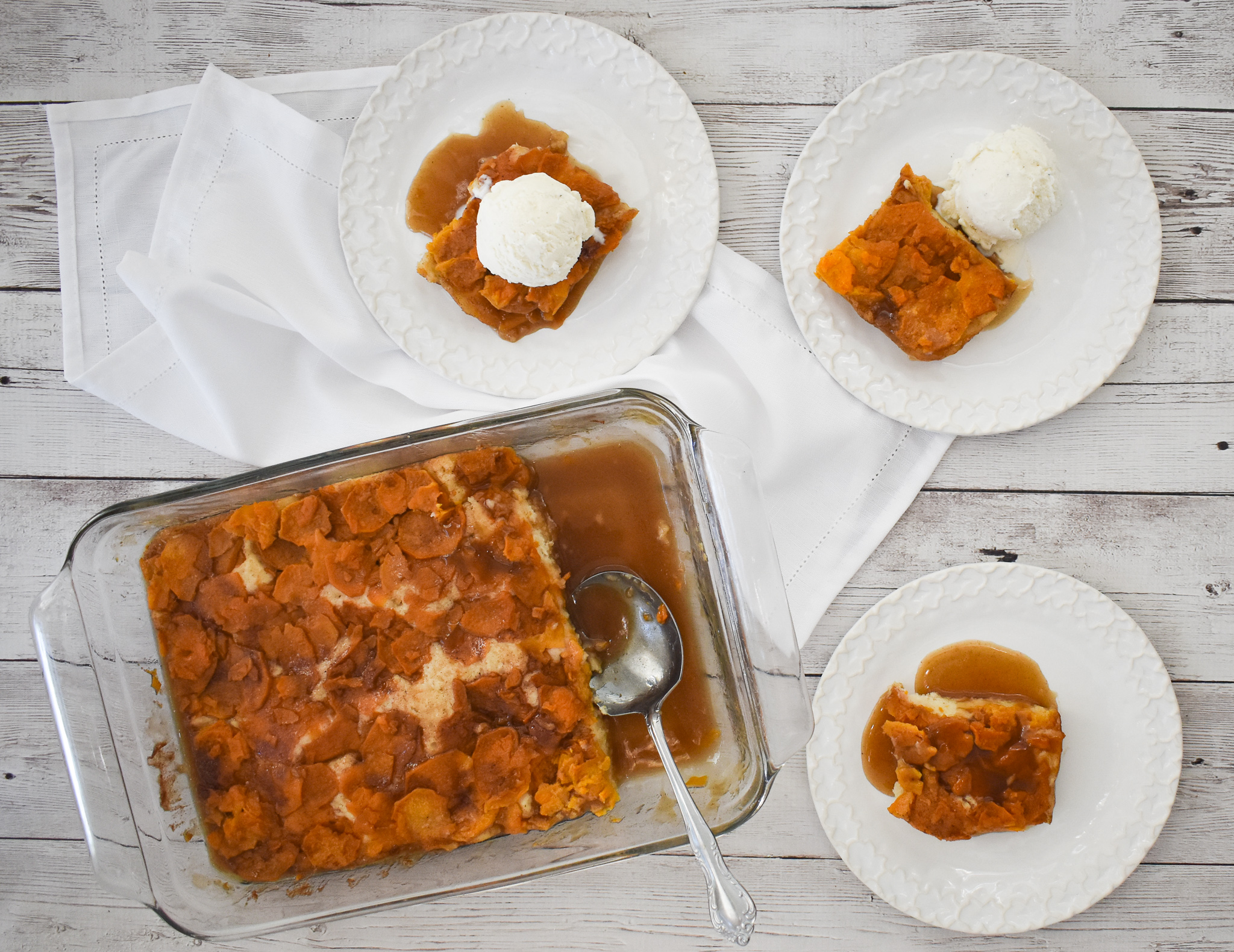 This low-FODMAP Sweet Potato Cobbler recipe is great for a low-FODMAP dessert, but also works as a breakfast or a side dish.  It is just the right amount of low-FODMAP sweetness, with a fluffy crust and warm spicy flavors.
This low-FODMAP recipe is also SIMPLE with very little hands on time.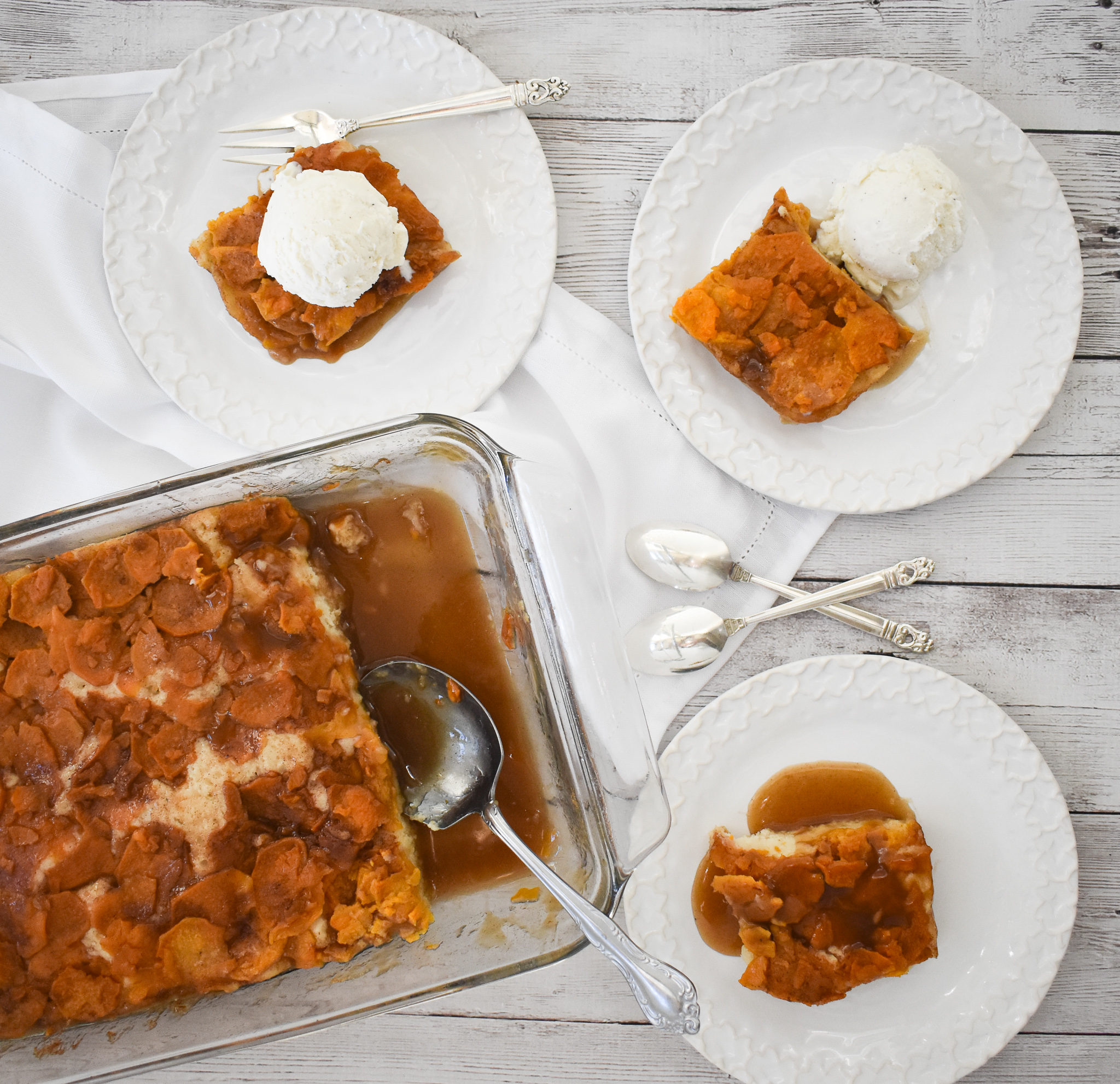 You may also love my low-FODMAP recipes for:
Or check out over 400 more low-FODMAP recipes on the blog. IBS-friendly!
Be healthy and happy,
Rachel Pauls, MD
*Note: Since this blog was posted, some varieties of apples have been tested by Monash for FODMAP levels and very small portions are allowed (around 20 grams).  That amount is not enough for this recipe.
---
Classic Low-FODMAP Sweet Potato Cobbler; Gluten-free, Vegan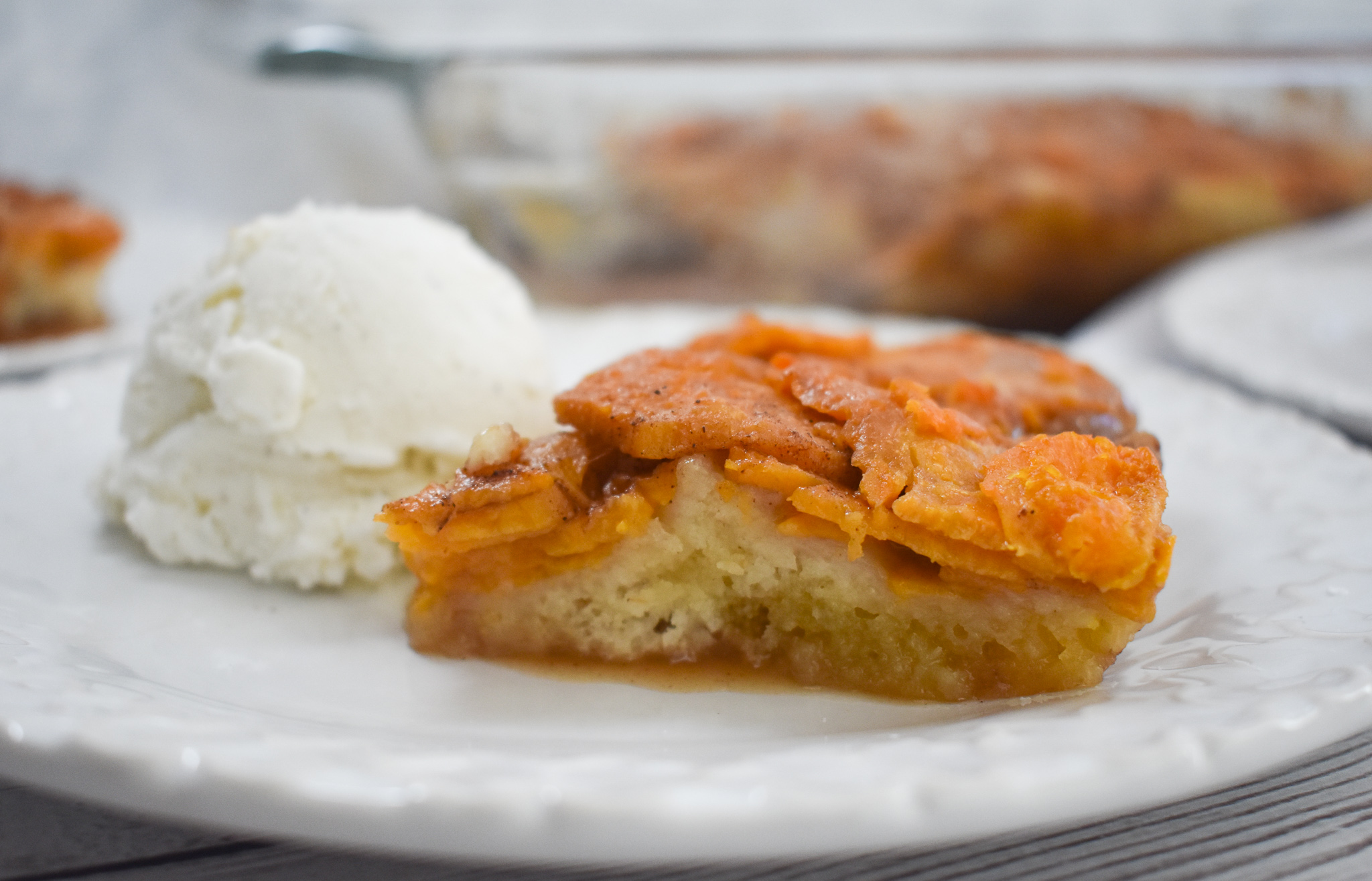 Although this recipe has not been tested, a single serving should be low-FODMAP based on the ingredients.
Serves 12
Prep time: 25 mins
Bake time: 75-85 mins
Total time: 110 min
Bake 350 F
Equipment: 9 by 13 inch rectangular pan
Ingredients
3 medium sweet potatoes (about 2.5 to 3 cups of sliced cooked sweet potatoes)

FODMAP fact: 1/2 cup sweet potatoes is one low-FODMAP serving

½ cup (8 tbsp) unsalted butter, or low-FODMAP vegan spread such as Earth Balance for dairy-free, vegan version
1 & 1/4 cups low-FODMAP, gluten-free all purpose flour (I use Authentic Foods GF Classical Blend for all my baking- see my low-FODMAP bake off blog for the reason)
1 teaspoon xanthan gum (unless incorporated in your flour choice)
1 & 1/2 teaspoons baking powder
1/4 teaspoon salt
1 cup granulated sugar
1 cup low-FODMAP milk, such as canned coconut milk, almond milk or lactose-free milk (for non-dairy free, vegan version)
1 tsp vanilla extract
For low-FODMAP Syrup
3/4 cup granulated sugar
3/4 cup light brown sugar
1 & 1/2 cups hot water
1 teaspoon vanilla extract
1 teaspoon ground cinnamon
Directions
Preheat the oven to 350 F and place rack in center of oven
Bring a large saucepan of water to a boil
Peel the sweet potatoes and slice them into rounds about 1/2-3/4 inch thick or smaller (can also cube)
Place in the boiling water
Cover the pan and cook for about 12 to 14 minutes, or just until they are still slightly firm in the center (do not overcook them)
While this is boiling, prepare the low-FODMAP syrup coating

Combine the granulated sugar, brown sugar, hot water, vanilla, and cinnamon in a pot
Stir until the sugars are dissolved

Once the sweet potatoes are done, drain and set aside
In a large bowl, mix together the low-FODMAP flour, xanthan gum baking powder, salt, sugar, vanilla and low-FODMAP milk until combined, set aside
Put the butter or vegan spread in the baking dish and place it in the oven until the butter has melted, about 3 to 5 minutes

Watch carefully to make sure it doesn't burn

Remove from oven and spoon the prepared batter over the center of the melted butter or vegan spread, but do not stir
Arrange the sweet potatoes over the batter and pour the syrup mixture over the sweet potatoes

It will seem like a lot of syrup

Bake in the preheated oven for 75 to 85 minutes, or until the dough is set when tested with toothpick, and there is only a slight jiggle to the syrup
Serve warm with low-FODMAP ice cream, or low-FODMAP Vanilla Bean Coconut Whipped cream for dessert, or simply plain for brunch or beside your Thanksgiving turkey!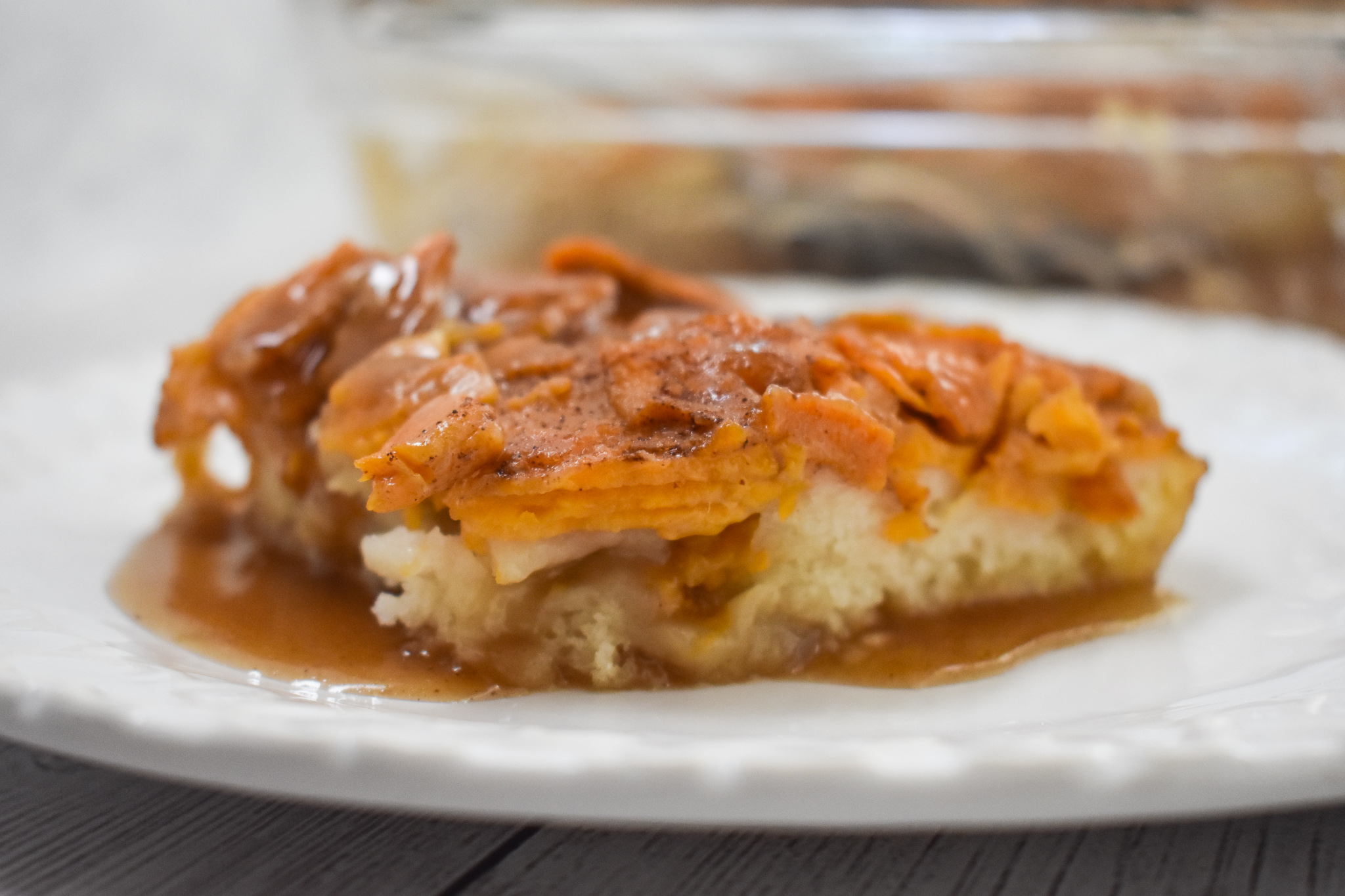 So delicious, low-FODMAP Sweet Potato Cobbler is perfect for any occasion.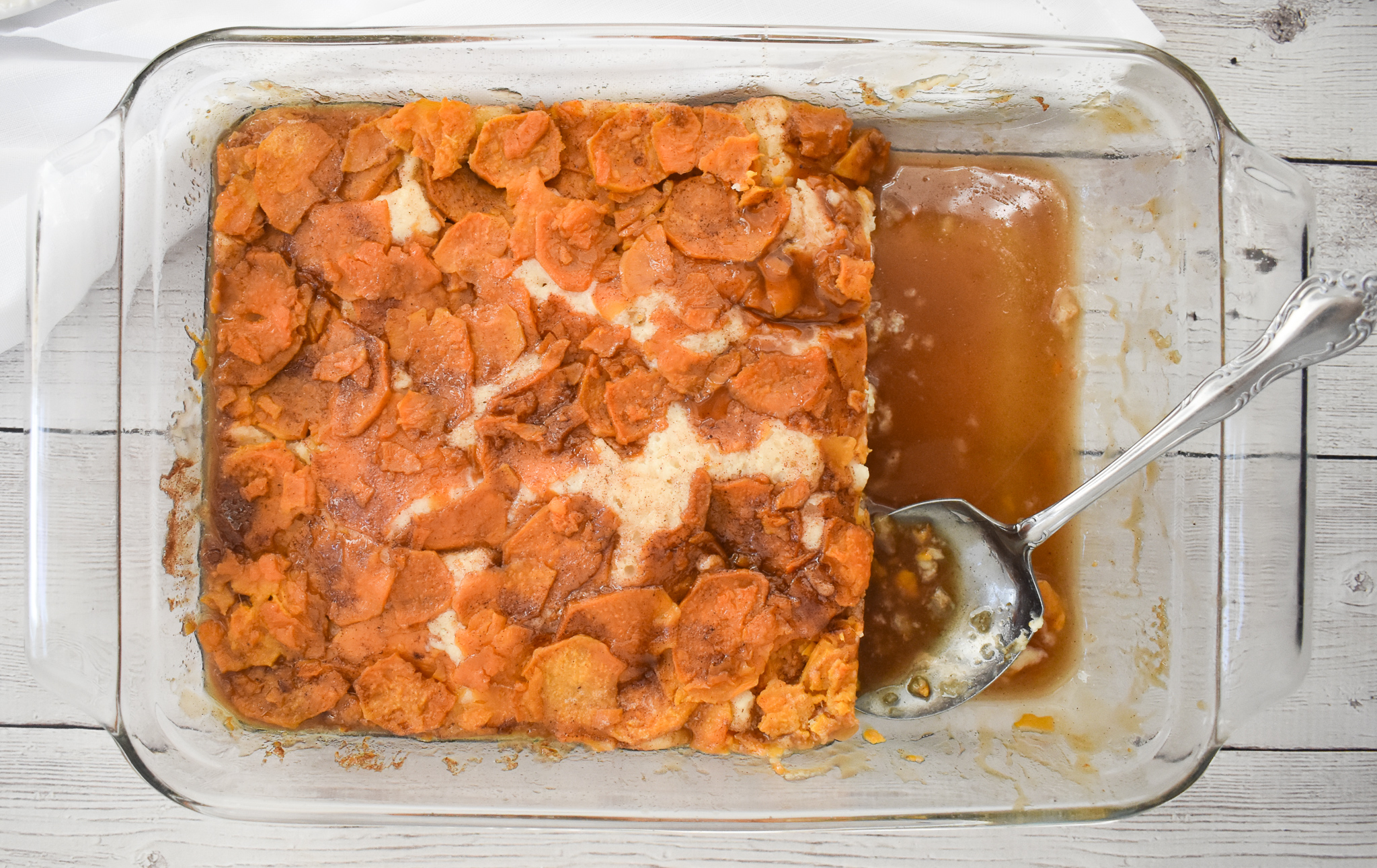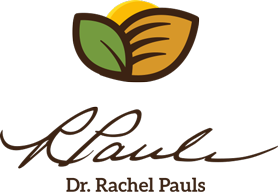 Printer Friendly Version
Comments Rating
( reviews)