Best Low-FODMAP Speculoos Cookie Recipe; Gluten-free, Dairy-free
March 3, 2019
Printer Friendly Version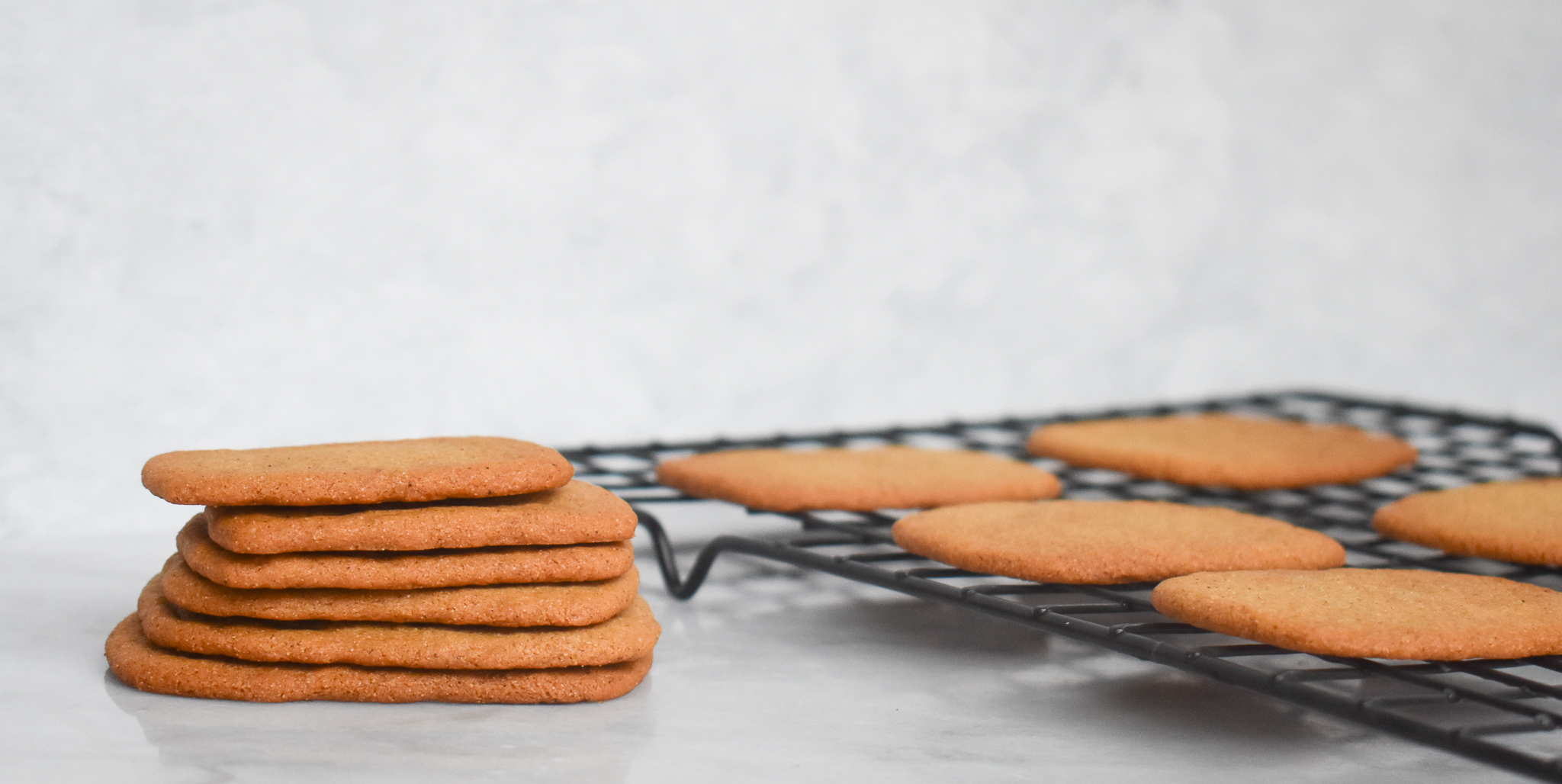 So what is a Speculoos cookie?  It is a crisp, crunchy, cinnamon and spiced biscuit, originating in Belgium.  This cookie gained national popularity by the 'Biscoff' brand often served on airline flights, as well as through its use in cookie butters. I am a big fan of the Trader Joe's version as well.
It was clear to me that amazing recipes for a low-FODMAP Speculoos Cookie (and low-FODMAP Cookie Butter) needed to happen.  So here it is… and click the link for the low-FODMAP Cookie Butter recipe!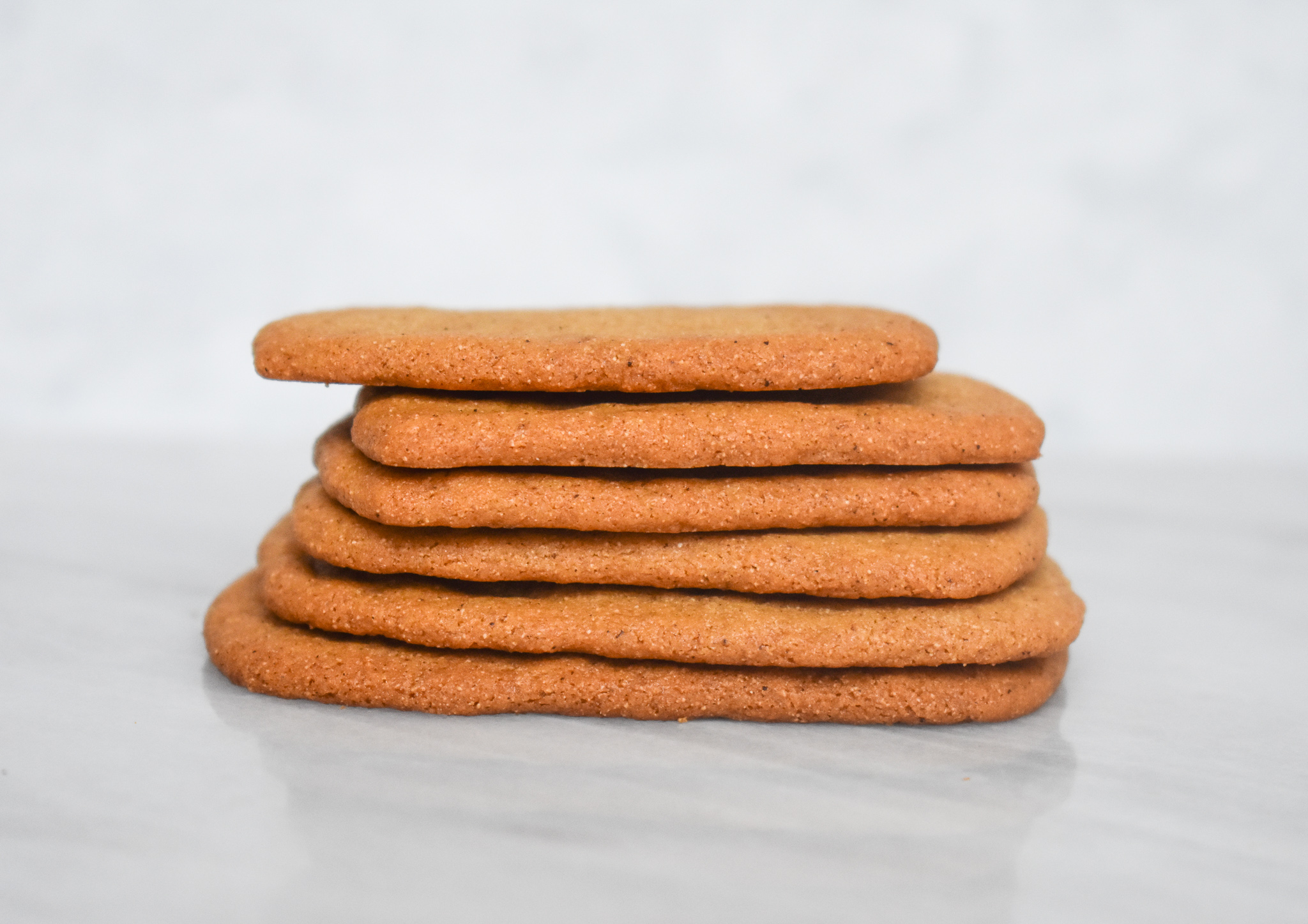 This low-FODMAP Speculoos Cookie is perfectly dunkable and goes brilliantly with coffee, tea, and everything in between.  While I wouldn't call it a "low-FODMAP Biscoff Copycat", because the texture and color is slightly different, it is certainly consistent with the definition of a Speculoos.  These are absolutely delicious.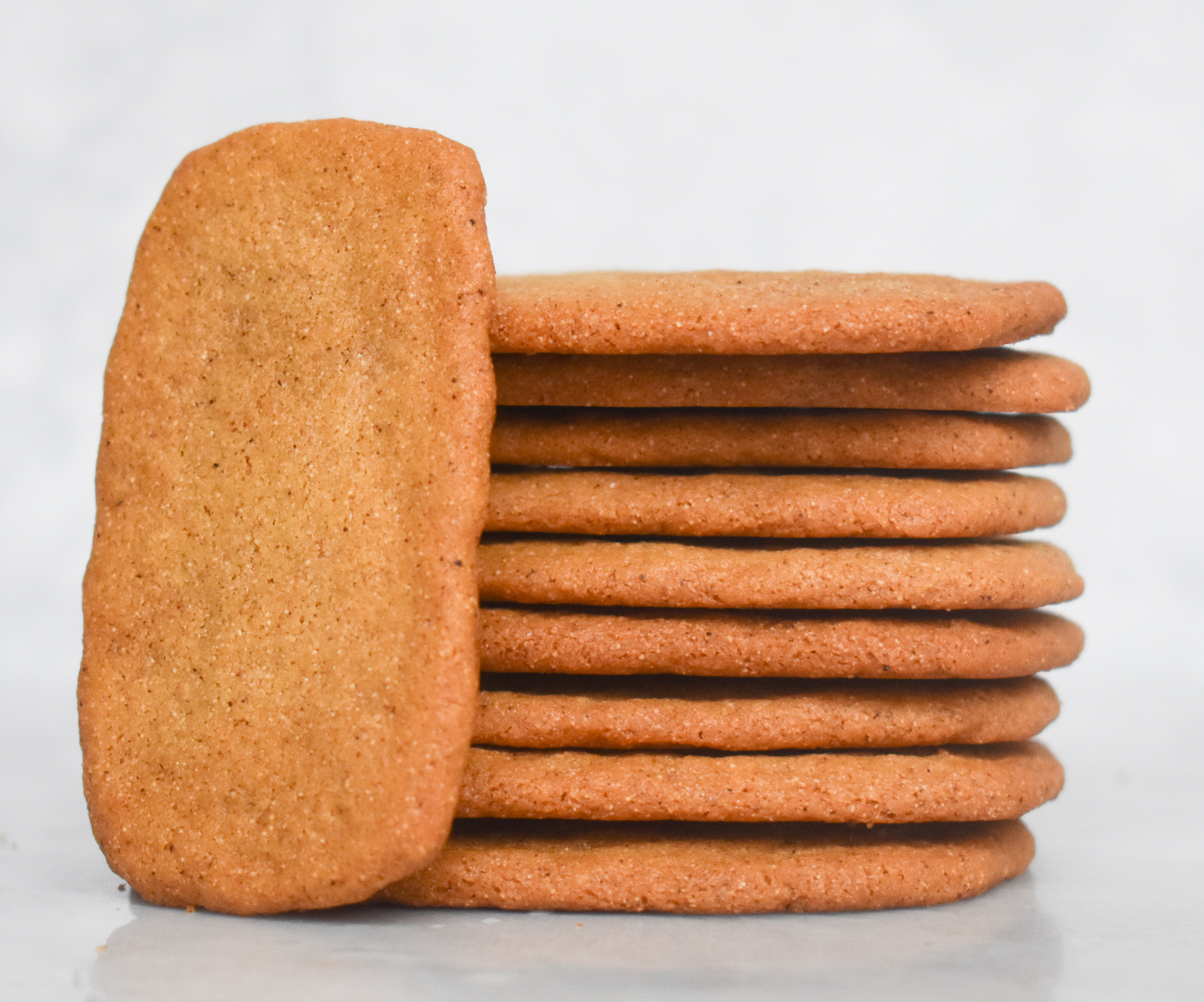 Best of all, this low-FODMAP Speculoos Cookie recipe is quite simple, and will yield plenty of extra low-FODMAP Speculoos for making low-FODMAP Cookie Butter.  YES.
You may also love:
Or check out over 300 more low-FODMAP recipes on the blog.  IBS-friendly!
Be healthy and happy,
Rachel Pauls, MD
---
Best Low-FODMAP Speculoos Cookies; Gluten-free, Dairy-free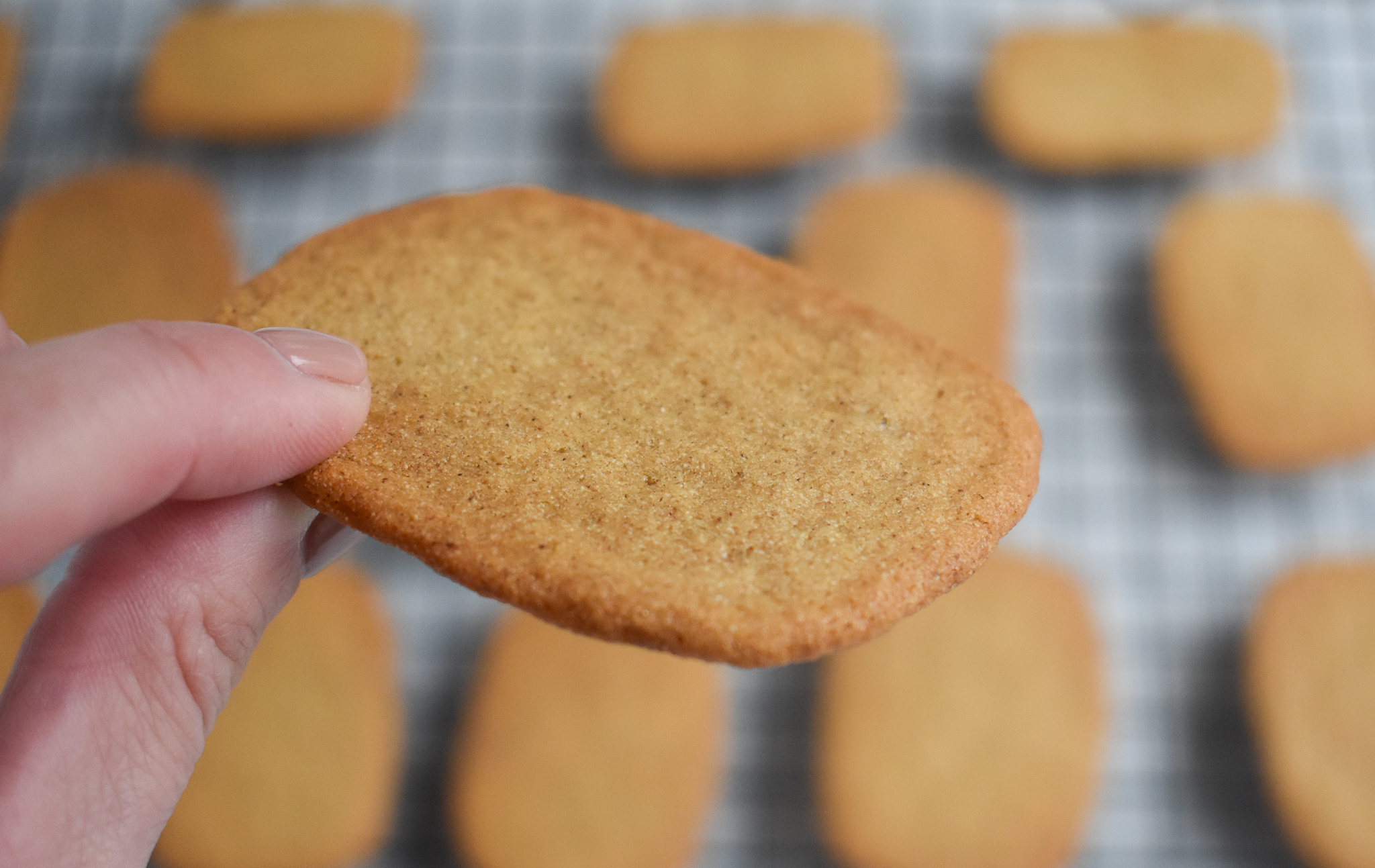 Although this recipe has not been tested, a single serving should be low-FODMAP based on the ingredients.
Yield 40-50 cookies, depending on size
Serving size: About 2-3 cookies
Prep time: 15 min plus 30 min for refrigeration
Bake time: 8-10 min
Total time: 55 min
Bake: 375 F
Ingredients
¾ cup vegetable shortening, plus more for greasing if necessary
1 cup light brown sugar or Belgian brown sugar (like Brewer's Best) for a more authentic taste

Brown sugar is made in a different process in Belgium than in the US (no molasses used)
You can also replicate this sugar by caramelizing your own: Place white sugar in an oven on a baking sheet at 300 F for about 1-4 hours, stirring occasionally until sugar is lightly brown

1 large egg
¼ cup light corn syrup
1 & ¾ cups low-FODMAP, gluten-free flour (I like Authentic Foods GF Classic Blend- check out my low-FODMAP Bake off blog for the reason why!!)
¼ cup sweet rice flour

This type of gluten-free flour is made from 'sticky glutinous rice', rather than regular white rice.  Be sure not to substitute regular rice flour.  Bob's Red Mill sells this type of flour and it is usually available at organic stores, Whole Foods or Amazon

2 teaspoons baking soda
½ teaspoon xanthan gum (if not added to your flour choice)
1 & 1/2 teaspoons cinnamon
1/8 teaspoon nutmeg
1/8 teaspoon cloves
1/16 teaspoon cardamom
¼ teaspoon salt
Optional additional spices (based on your preference): 1/4 tsp ginger, pinch of anise
Baking spray, parchment or silicone liners for cookie sheets
Directions
Preheat oven to 375°F and prepare baking sheet with liners or spray
Beat shortening and brown sugar in large bowl of electric mixer until creamy
Beat in egg and corn syrup and mix until smooth
Add in remaining ingredients and mix to form soft dough
Form into flat square shape and wrap in plastic wrap

This part doesn't need to be too precise

Refrigerate for 30 minutes
Roll dough to about 1/4 inch thick strip, then cut into 2 inch by 1 inch rectangles with a straight or fluted pastry knife

Place these rectangles 2 inches apart on baking tray (they will spread)
Alternatively: form dough into one–inch balls using your hands or a small cookie-scoop for round cookies

Place on cookie sheet with 2 inches between cookies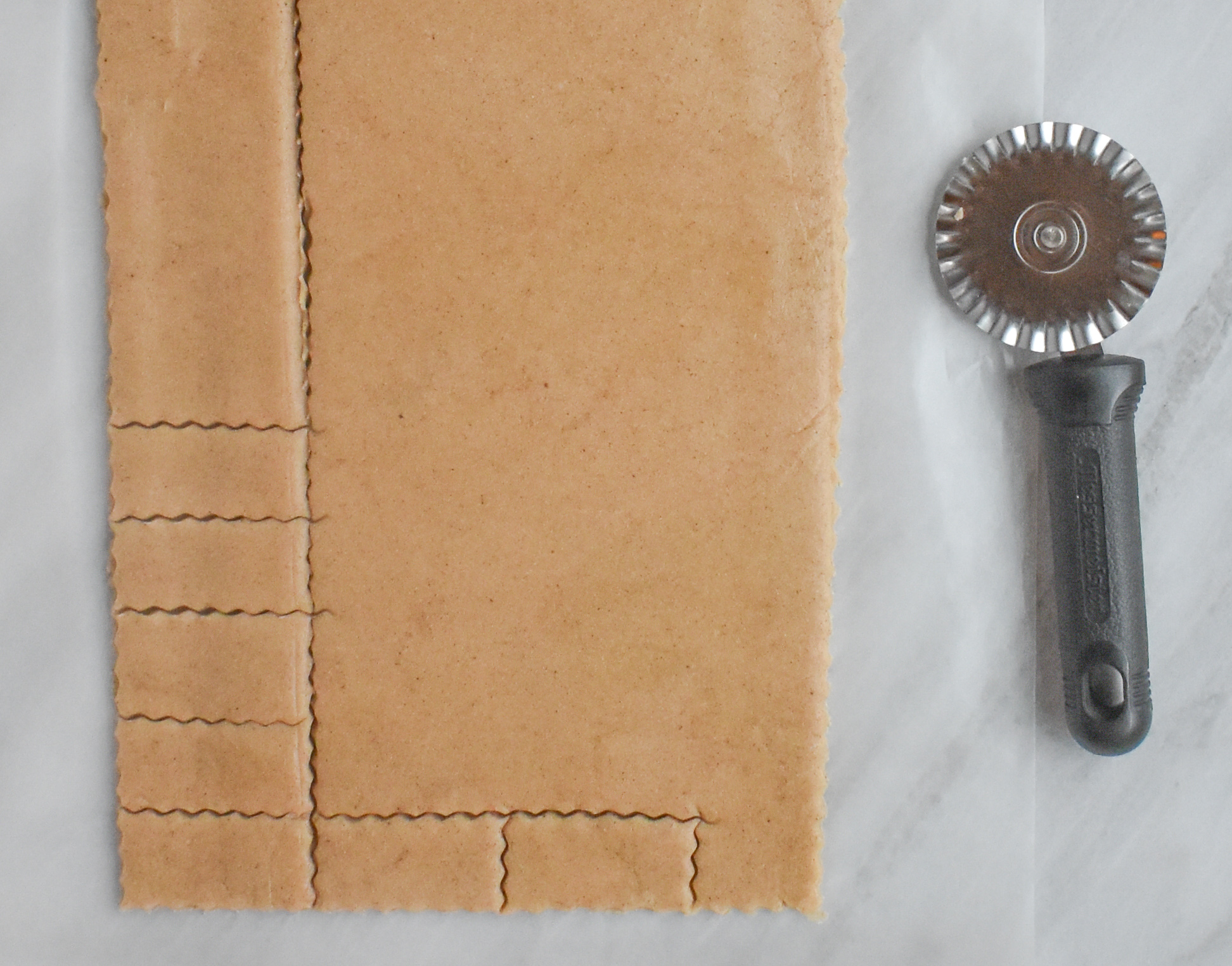 If you want to make these low-FODMAP Speculoos cookies with imprinted designs then refrigerate dough again for about 30 minutes after cutting out shapes before baking (I skipped this step)

Otherwise the dough is a bit tricky to maintain its form due to spreading *the only thing I wasn't able to perfect.  Sigh.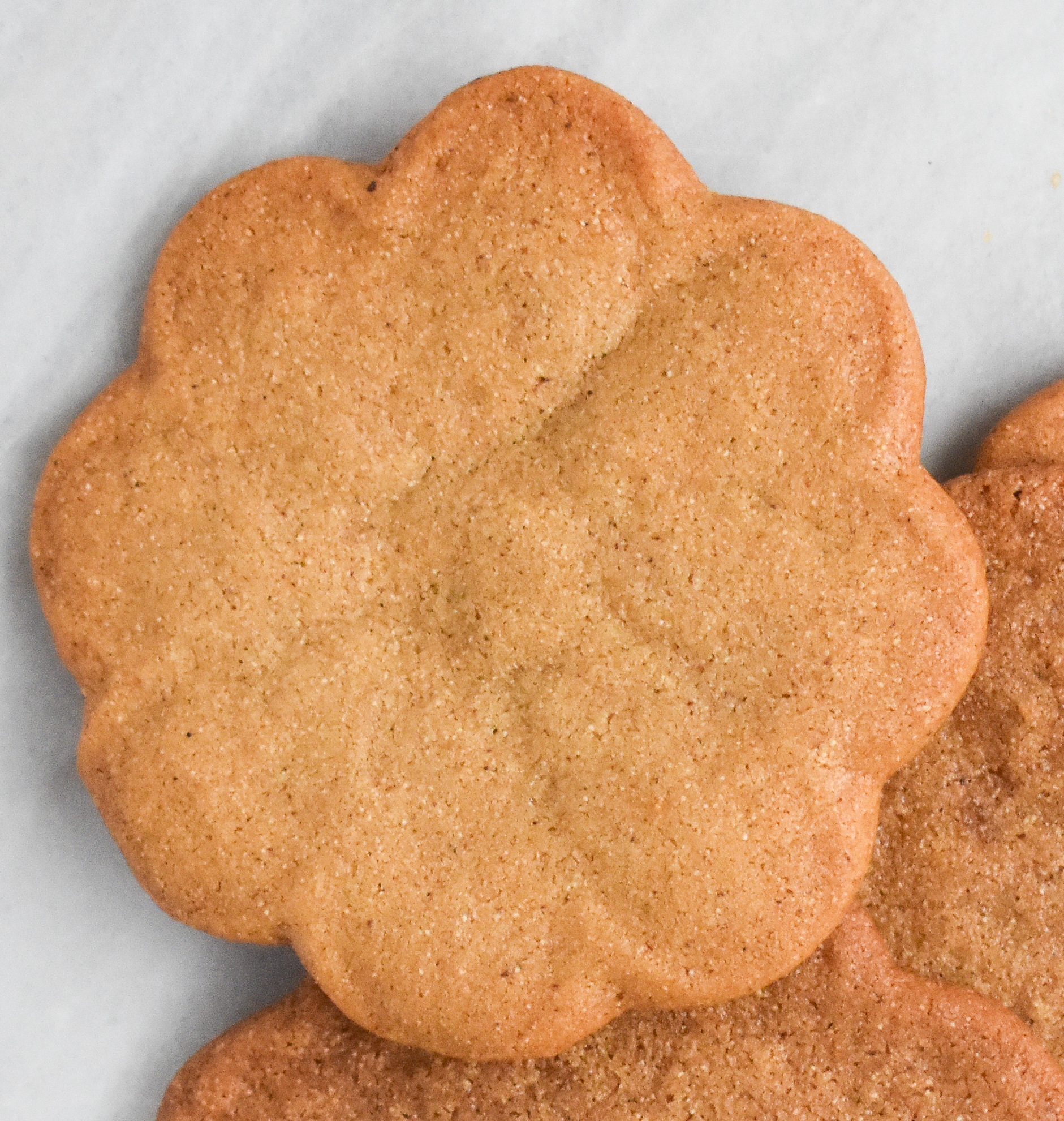 Bake for about 8-10 minutes, careful not to over-bake, since ovens vary

They will be lightly golden, but not brown
They will continue to bake after removing

Leave on baking sheets for about 2 minutes to harden, then transfer to a wire rack and cool

Crisp and so delicious!  Low-FODMAP Speculoos Cookies go perfectly with a nice cup of tea.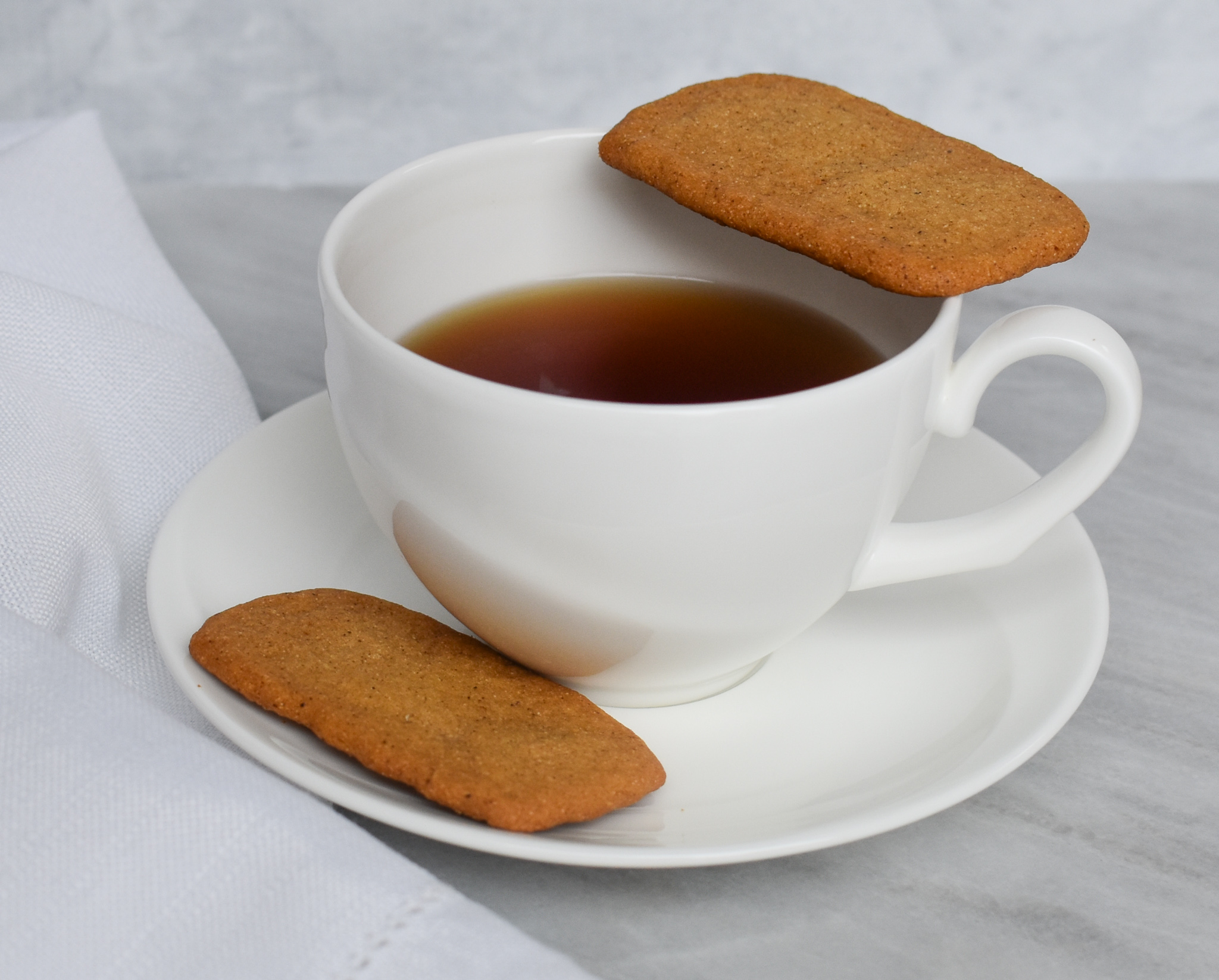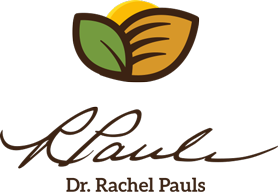 Printer Friendly Version
Comments Rating
( reviews)