Beautiful Low-FODMAP Hummingbird Cake Recipe; Gluten-free, Dairy-free
July 7, 2018
Printer Friendly Version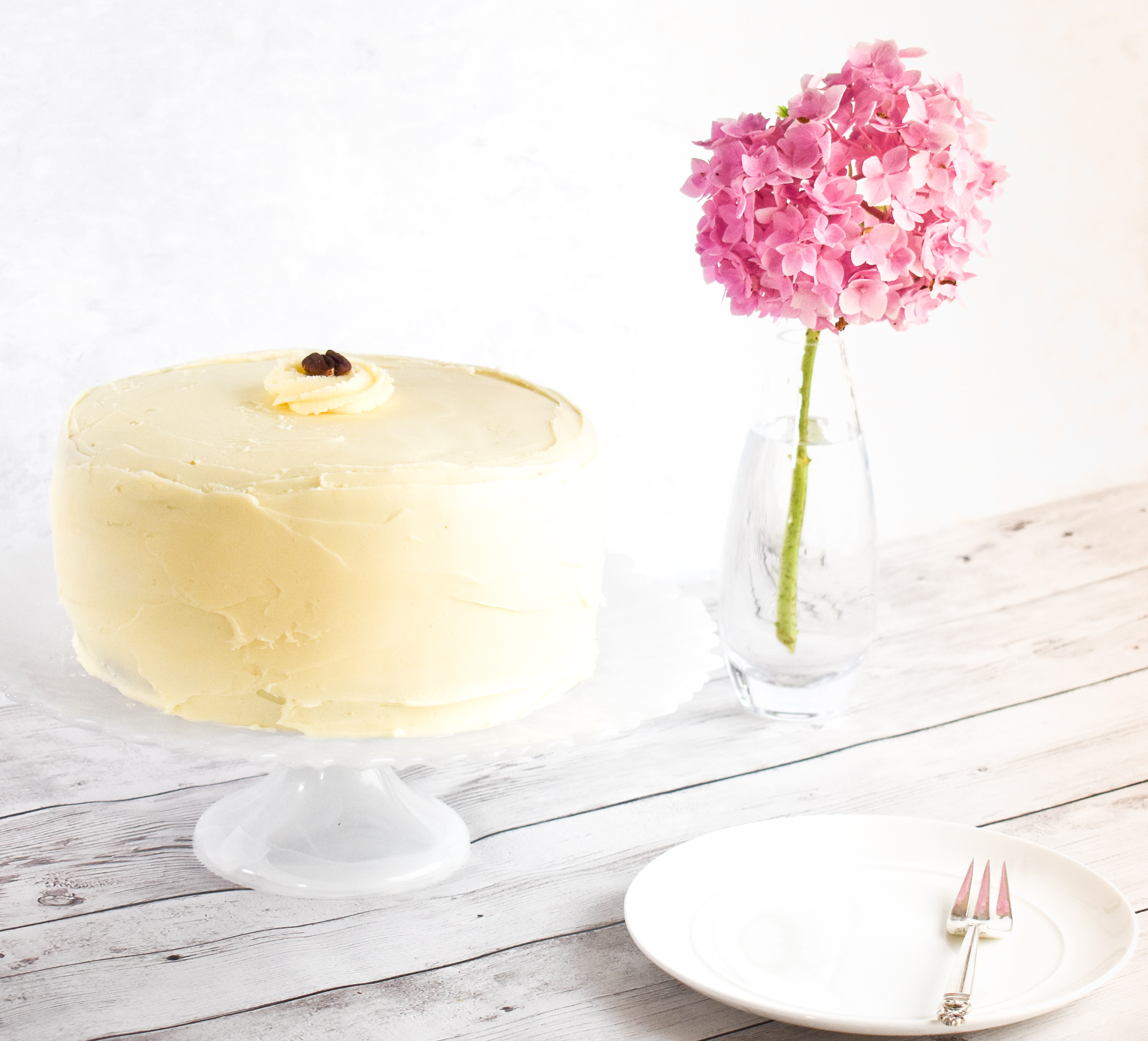 You can't help but smile when you eat this beautiful low-FODMAP Hummingbird Cake.  This low-FODMAP recipe is a low-FODMAP version of a Southern cake favorite!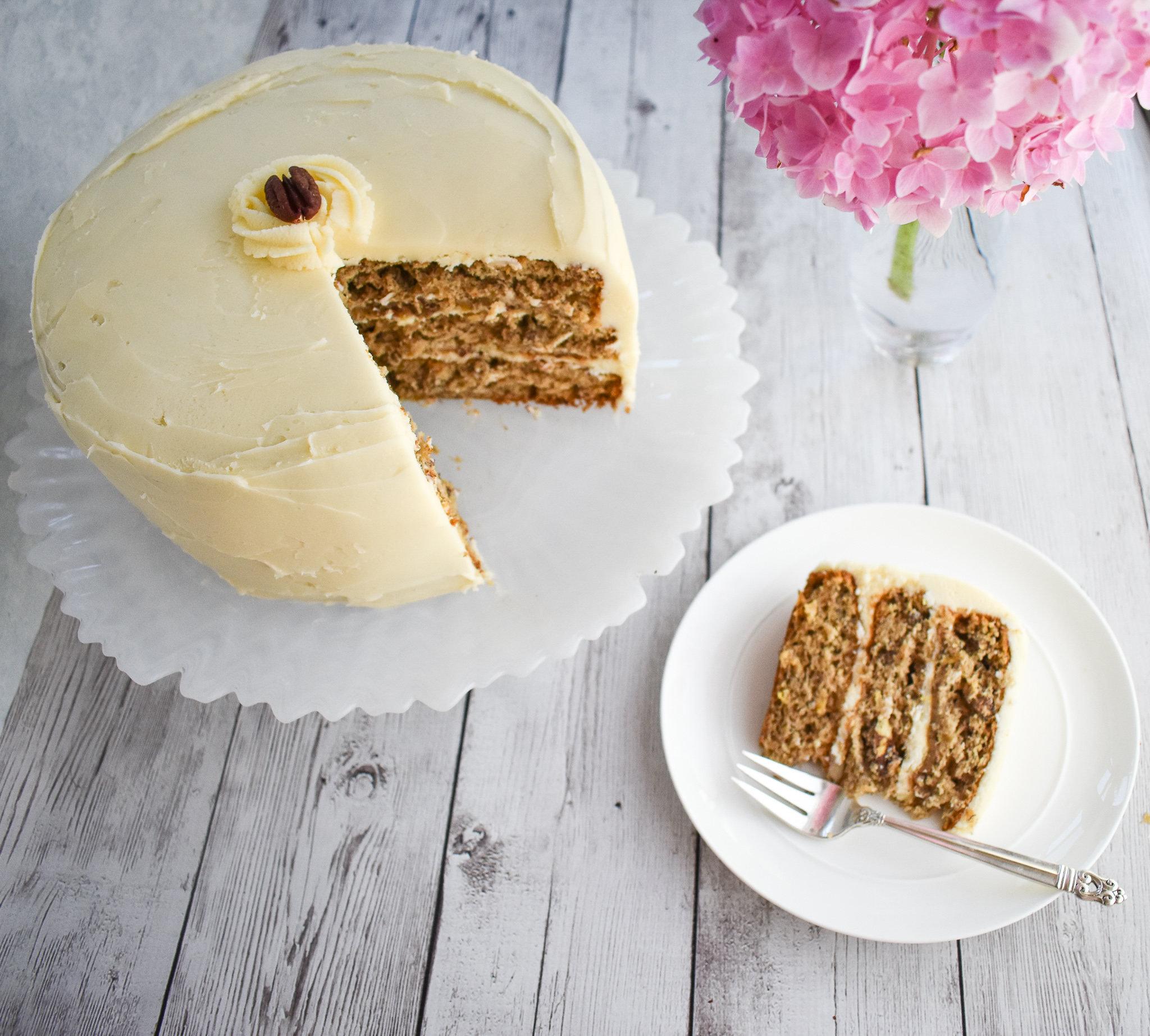 Low-FODMAP Hummingbird Cake is filled with sweetness of banana and pineapple, infusing the cake with moist and delectable flavors.  This is how it got it name- they say it attracts hummingbirds with its sweet, nectar-like taste.  The additional moisture from these fruits allows less oil to be required in the low-FODMAP cake recipe.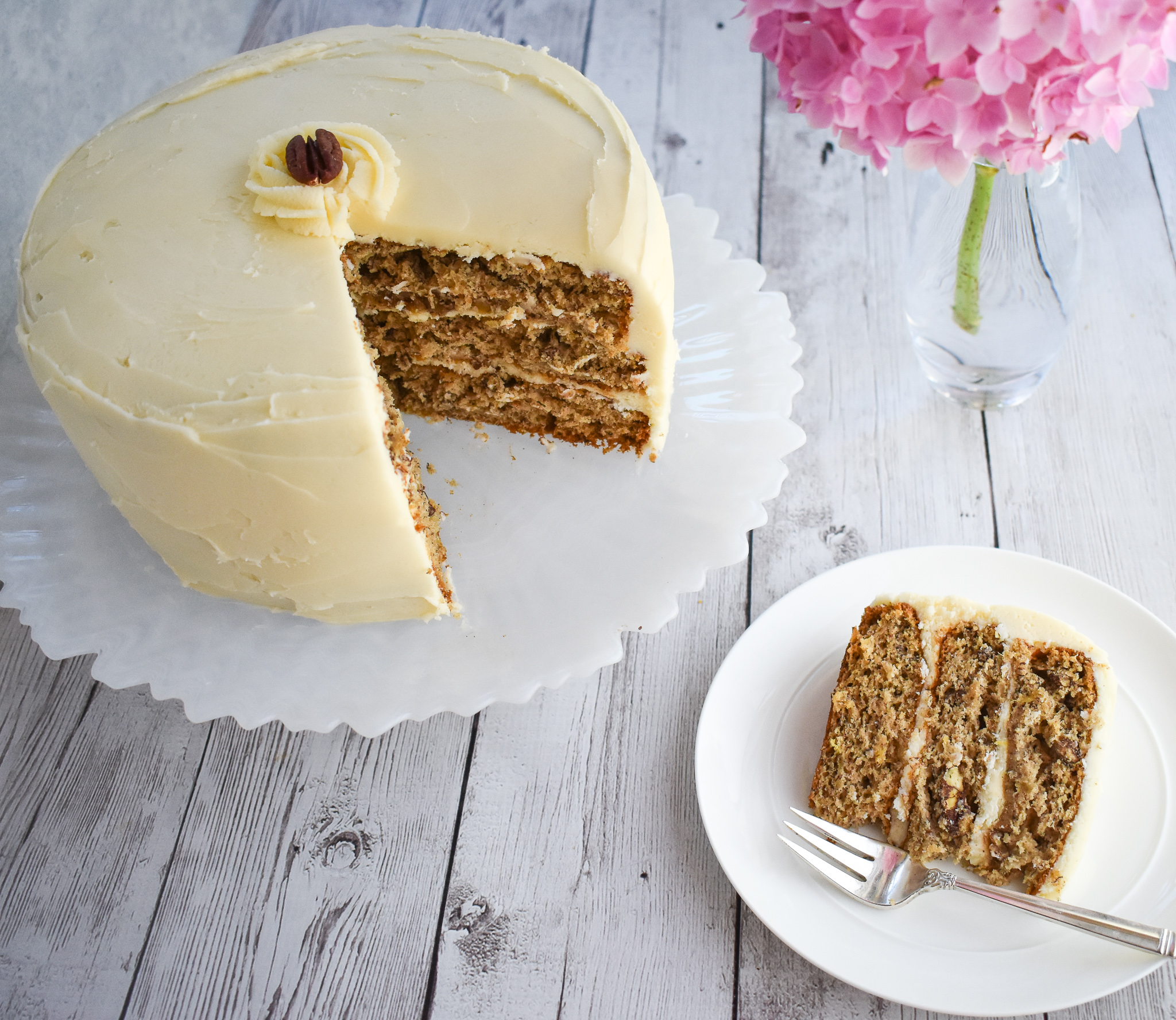 My low-FODMAP fluffy cream cheese and low-FODMAP ermine frostings (dairy-free) are the ideal toppings for this sumptuous cake.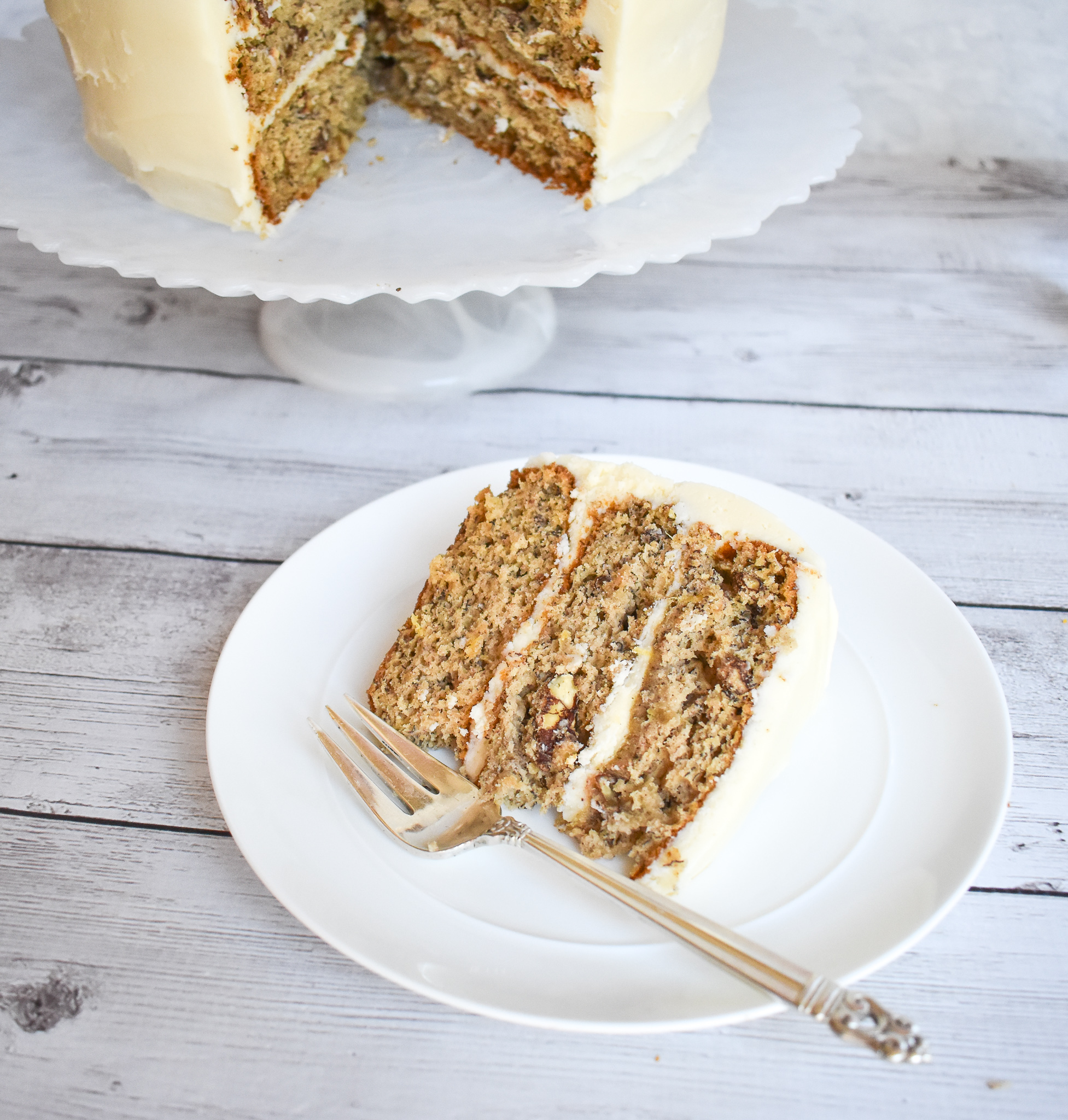 Check out over 300 more low-FODMAP recipes on my blog.  You may also love my low-FODMAP Red Velvet Cupcakes and low-FODMAP Coconut Layer Cake.  Or peruse this low-FODMAP Cake Collection for more low-FODMAP cake inspiration!
Be healthy and happy,
Rachel Pauls, MD
---
Beautiful Low-FODMAP Hummingbird Cake; Gluten-free, Dairy-free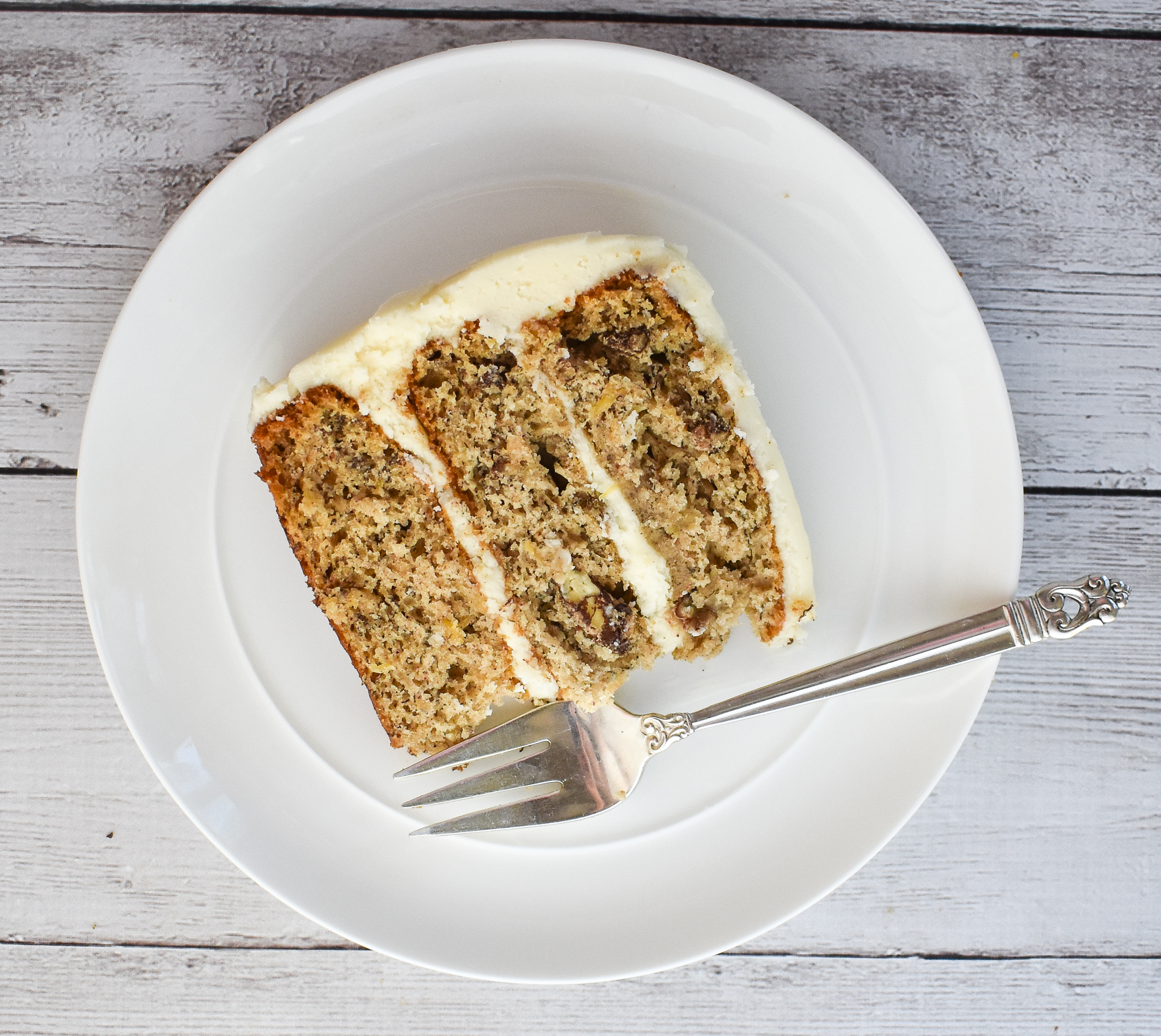 Although this recipe has not been tested, a single serving should be low-FODMAP based on the ingredients
Serves 24
Makes 2 x 9-inch cakes, or 24 cupcakes
Prep time: 15 min
Bake time: about 20-25 minutes for cupcakes; 25-30 minutes for cakes
Time to bake depends on whether you place all the cakes in one or two ovens
Since gluten-free can be tricky and ovens vary I usually start to check the cake 5 minutes before the time allotted so it doesn't over-bake
To make a 3 layer cake (like I did) use 3 round cake pans and bake about 20-25 minutes
Bake: 350 F
Ingredients
1 cup chopped pecans plus 1-2 tablespoons whole pecans for decorating, if desired

1 cup is about 140 g or 7 low-FODMAP servings

3 cups low-FODMAP gluten-free flour

I use Authentic Foods GF Classical Blend

this is my favorite low-FODMAP baking flour- great results every time! See my bake off blog to see reasons why.

2 teaspoons baking powder
2 teaspoons baking soda
1 & 1/2 teaspoons xanthan gum
2 teaspoons ground cinnamon
1 teaspoon salt
4 large eggs, at room temperature
2 cups granulated sugar
2 cups finely chopped or mashed ripe bananas, at room temperature (about 4 medium bananas)

4 bananas is about 12 low-FODMAP servings

1/2 cup finely chopped pineapple

Since we lack FODMAP testing on canned pineapple recommend use only fresh pineapple

Canned fruits often contain concentrated fruit juices, so that the product always tastes consistently sweet and exactly the same
These concentrates can result in higher-FODMAP levels than fresh versions

I used very ripe pineapple and cut off the harder internal surfaces

1/3 cup pineapple juice, from fresh pineapple

You will need about 1 & 1/2 cups of fresh pineapple for this amount of juice
Make this in your blender with pineapple chunks, then strain, or press out chunk pineapple for juice by hand
Using fresh pineapple will mean more variation in flavor, so try to get really ripe and sweet pineapple for this part

4 teaspoons pure vanilla extract
1/2 cup canola oil
Vegetable shortening, for greasing
Directions
Preheat oven to 350ºF
Position rack in center of oven
Bake pecans in a single layer on a baking sheet for about 6-8 minutes, until lightly toasted and fragrant; stir once or twice, as needed (this step makes a huge difference in how delicious the pecans taste!)
Cool pecans
Lightly grease baking pans, line with parchment paper rounds and grease these
In a medium bowl whisk low-FODMAP flour, baking powder, baking soda, xanthan gum, cinnamon, and salt
In a separate large bowl beat eggs until lemon colored (can do by hand or in electric mixer)
Add granulated sugar; beat until smooth and thick (1-2 minutes)
Add bananas, pineapple, pineapple juice, and vanilla and mix until well combined (you can leave tiny pieces of banana in the batter)
Scrape bowl
Add flour mixture and oil and mix or beat at medium-low speed for about 30 seconds; scraping down bowl as needed
Fold in chopped pecans
Spread batter into prepared pans

In my case I evenly distributed into 3 rather than 2 pans, using the same amount of batter and baked about 22 minutes

Place in center of oven and bake about 30 minutes, or until a toothpick inserted in the center of cake comes out clean
Cool cakes on a rack for 10 minutes
Carefully remove cakes from pan and cool completely on rack
Move to cake plate to frost, garnish with whole toasted pecans or pecan pieces
Serve at room temperature, store in refrigerator
Best served within 3 days of baking, can be frozen up to 1 month
Look at that beautiful low-FODMAP Hummingbird cake!  I love the 3 layers 🙂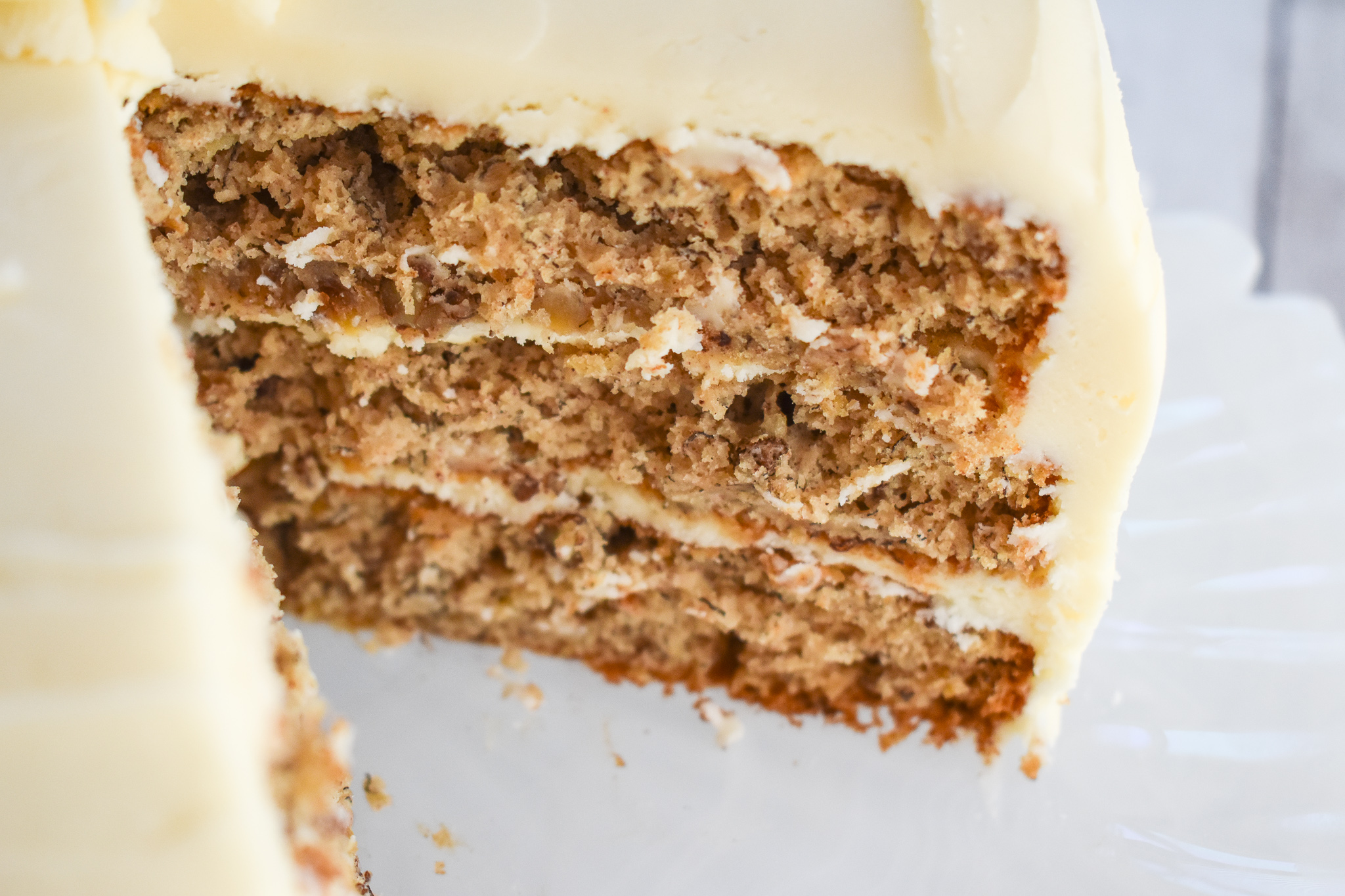 Taste the delicious pineapple, pecans and banana in every bite.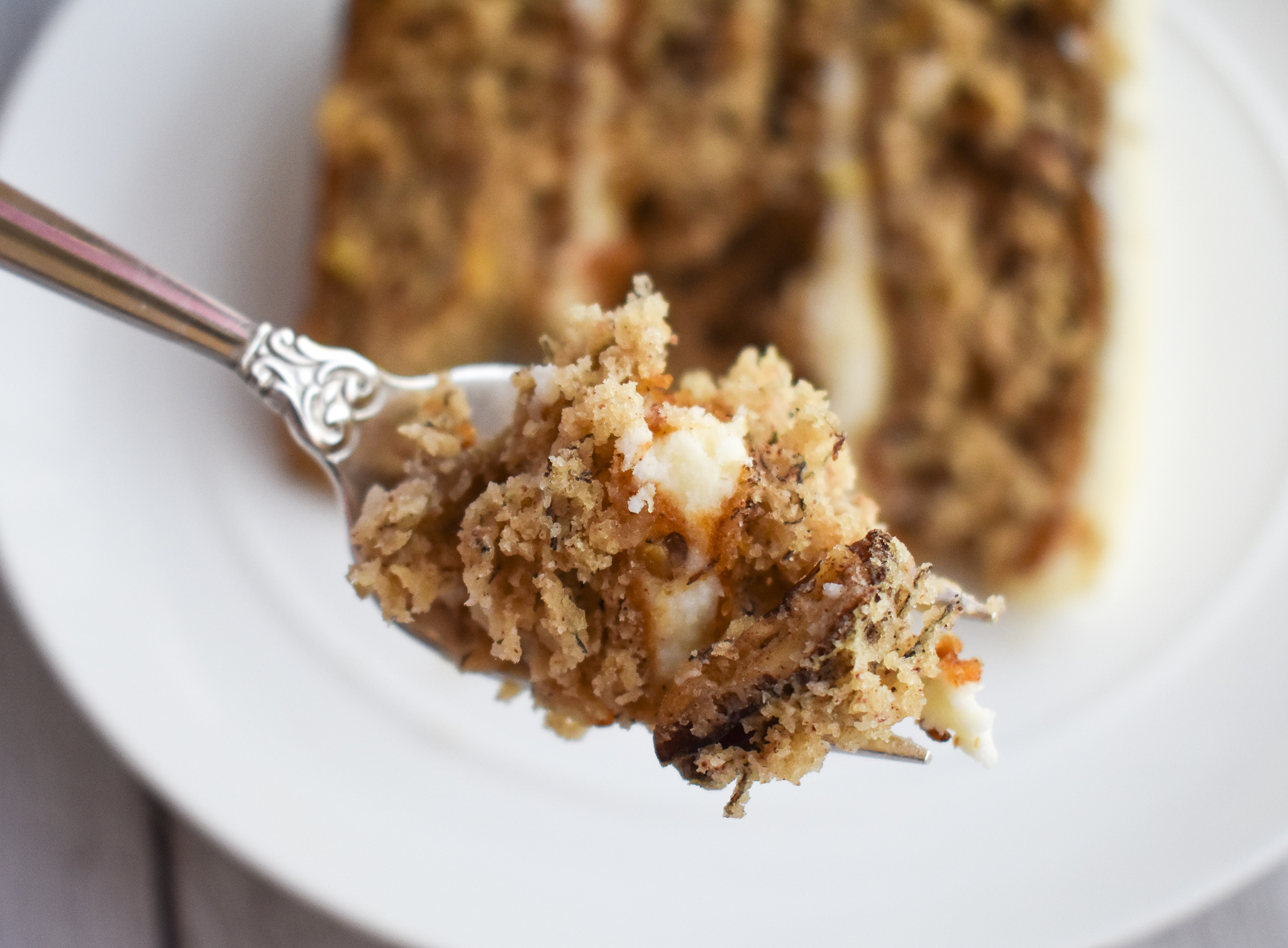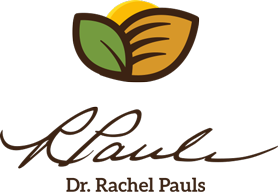 Printer Friendly Version
Comments Rating
( reviews)