Krista's Fabulous Low-FODMAP Three Ingredient Peanut Butter Cookies; Gluten-free, Dairy-free
August 30, 2018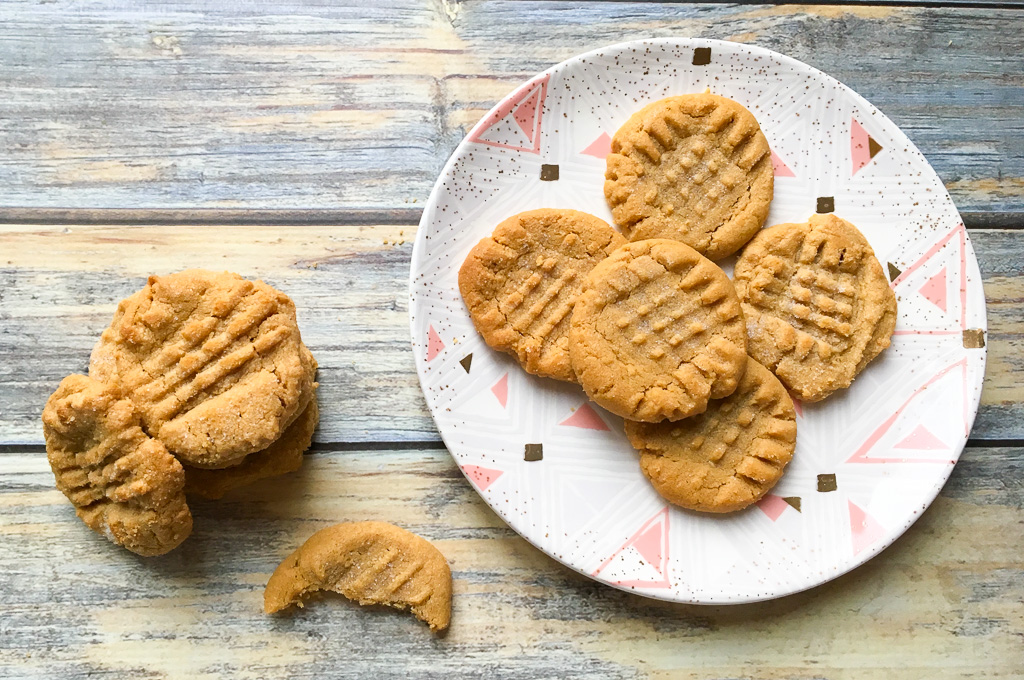 Talk about easy! These THREE ingredient low-FODMAP peanut butter cookies can be made in under an hour with staples in your fridge and pantry.  They are super-delicious, rich and peanutty, as well as being gluten-free and dairy-free. These are also flourless.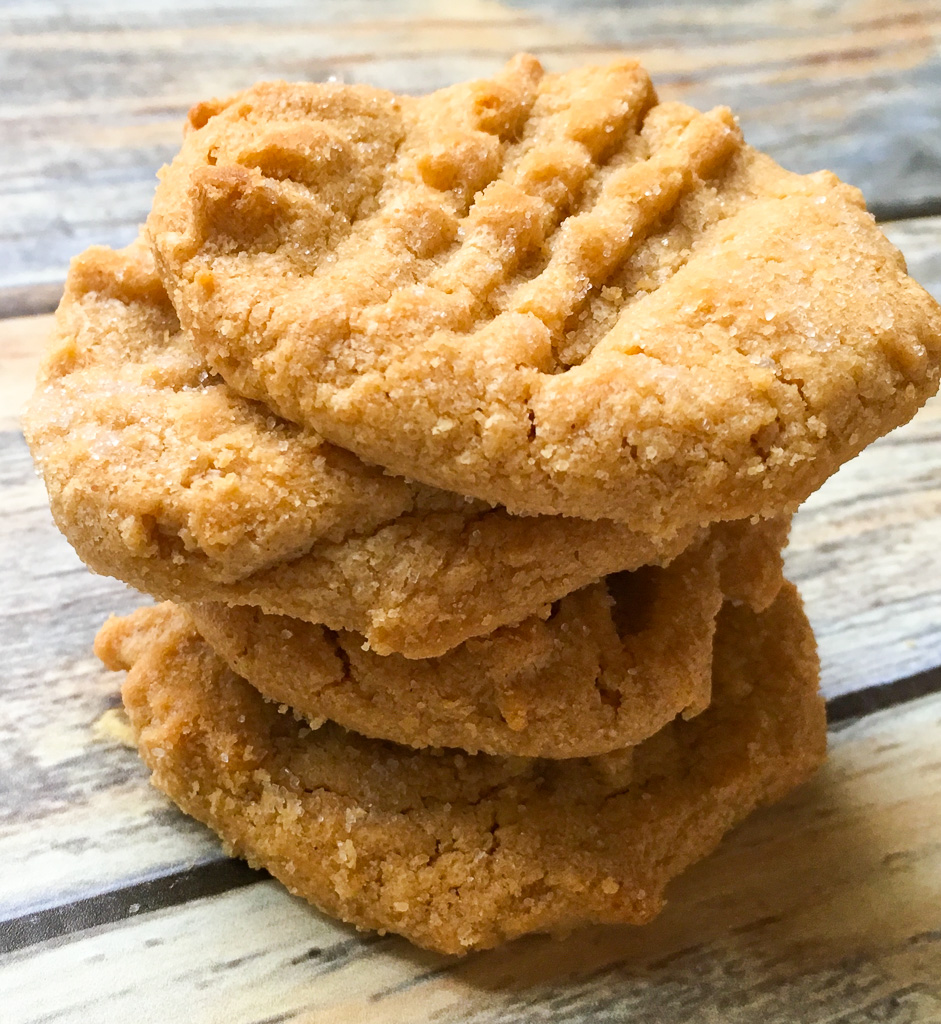 My friend and colleague, Krista, is a baking sensation and she generously shared this recipe.  Krista is as fabulous as these low-FODMAP peanut butter cookies.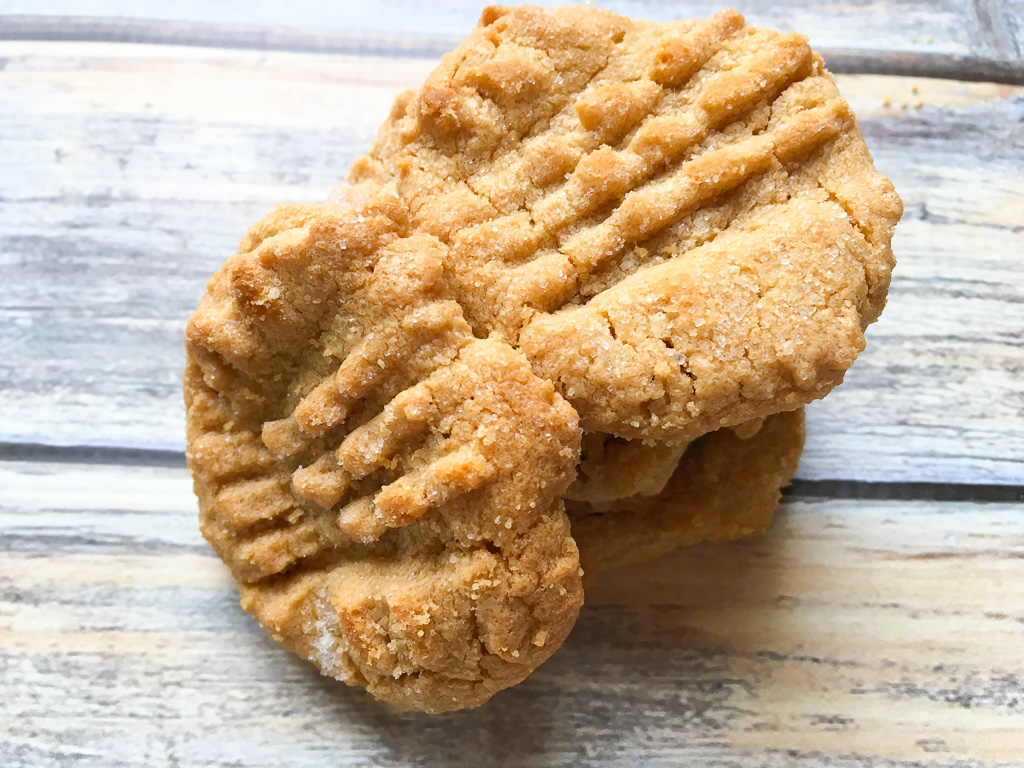 I love low-FODMAP peanut butter cookies because they are nutritious and provide protein, healthy fats and energy to help me get through my day.  You will love this recipe too.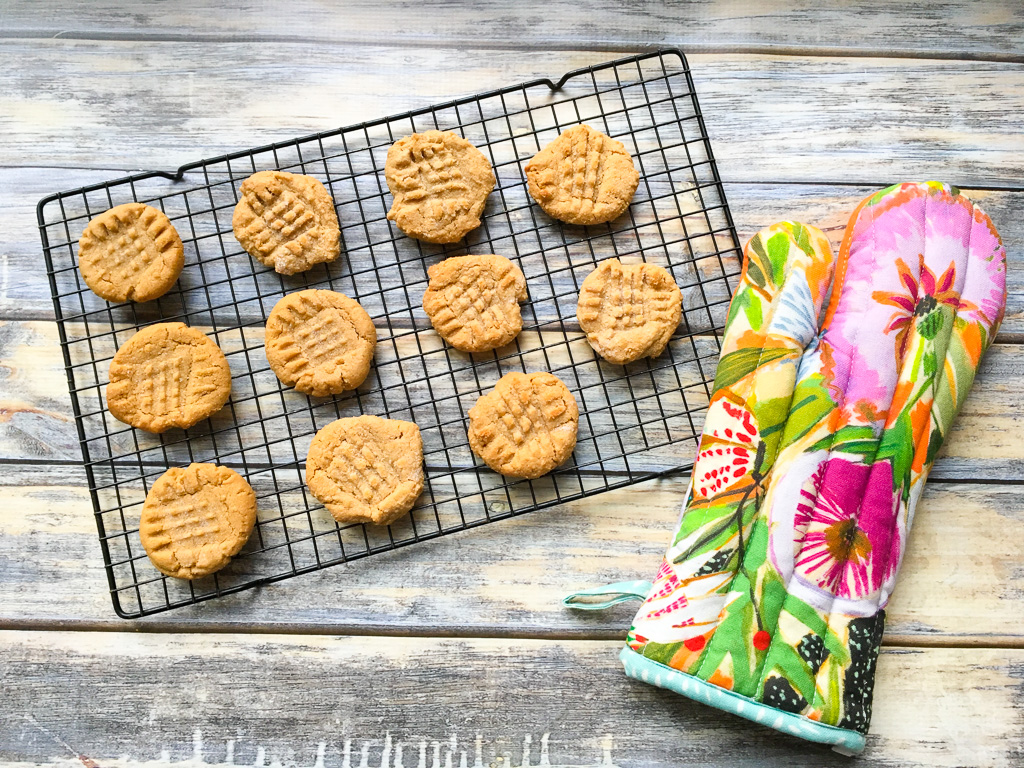 For other dessert choices, check out my blogs on low-FODMAP Cookies, low-FODMAP cakes and low-FODMAP desserts.  Or peruse over 200 more low-FODMAP recipes!
Be healthy and happy,
Rachel Pauls, MD
---
Krista's Fabulous Low-FODMAP Three Ingredient Peanut Butter Cookies; Gluten-free, Dairy-free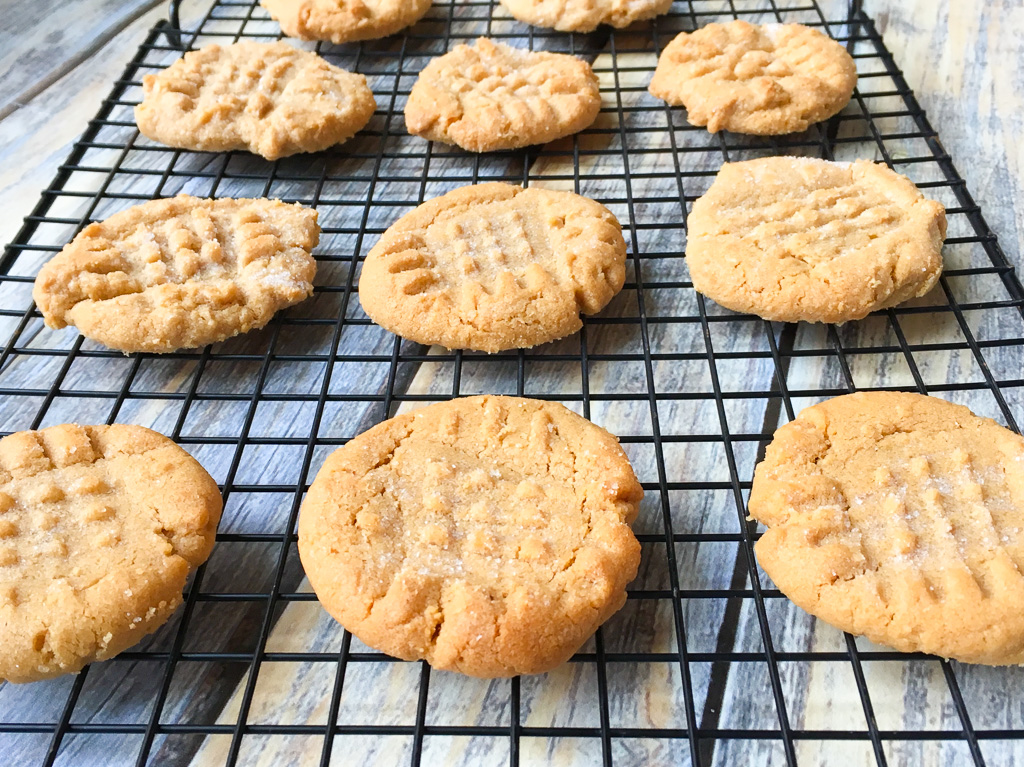 Although this recipe has not been tested, a single serving should be low-FODMAP based on the ingredients
Serves: 18 cookies
Prep time: 10 minutes
Chill time: 30 minutes
Bake time: 10-12 minutes
Bake 350 F
Ingredients
1 cup creamy (salted or unsalted) natural peanut butter (I like Organic Trader Joe's- no other added ingredients)
1 cup granulated white sugar ( and more for sprinkling)
1 large egg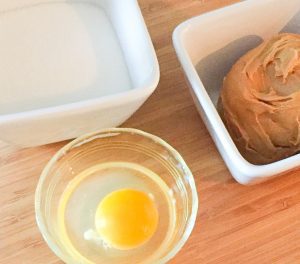 Directions
In a medium bowl mix sugar and egg until combined using spatula or whisk
Add peanut butter and stir well to combine
Chill mixture covered in refrigerator for 30 minutes and preheat oven to 350 F
Prepare baking tray with parchment paper or silicone baking sheet
Using spoon, scoop up tablespoon size pieces and roll into balls by hand
Place each ball on cookie sheet about 1-2 inches apart
Dip fork in sugar and press out on each ball with criss-cross directions
Bake middle rack for 10-12 minutes or until lightly browned
Cool on baking sheet for 10 minutes then transfer to wire rack
Can keep in fridge or pantry in sealed container, these low-FODMAP peanut butter cookies also freeze great…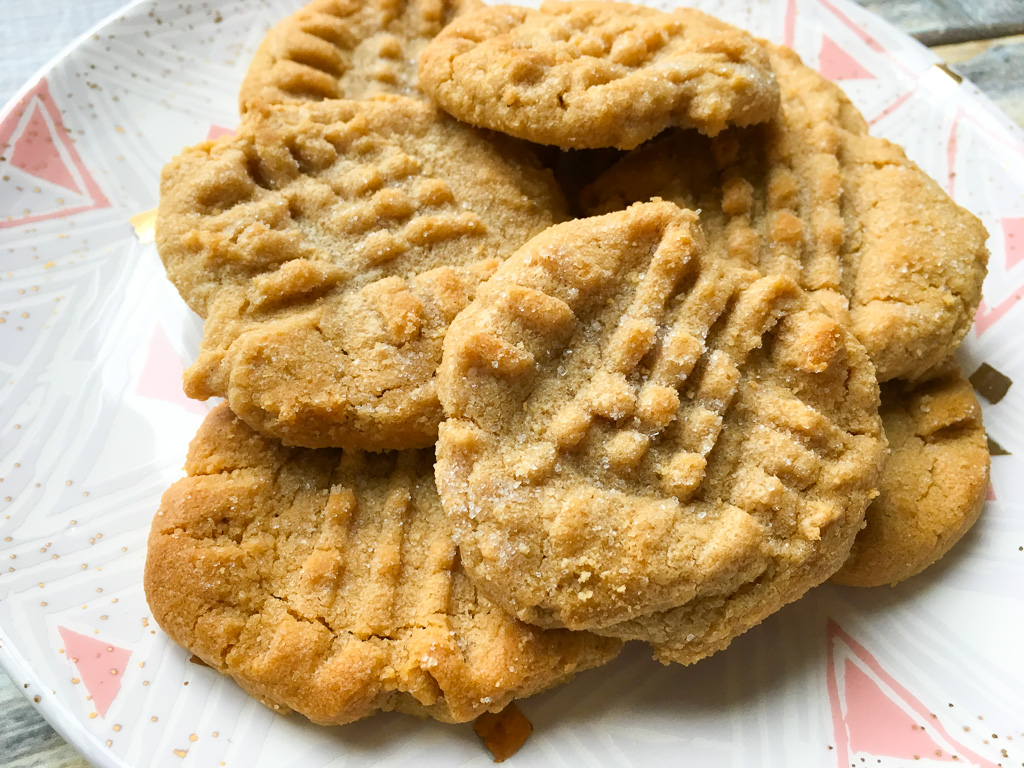 Rich and soft, chewy and so nutritious… low-FODMAP peanut butter cookies are fabulous 🙂