5 Minute & 5 Ingredient Low-FODMAP Peanut Butter Fudge with Chocolate / Buckeye Fudge; Gluten-free
June 23, 2018
Printer Friendly Version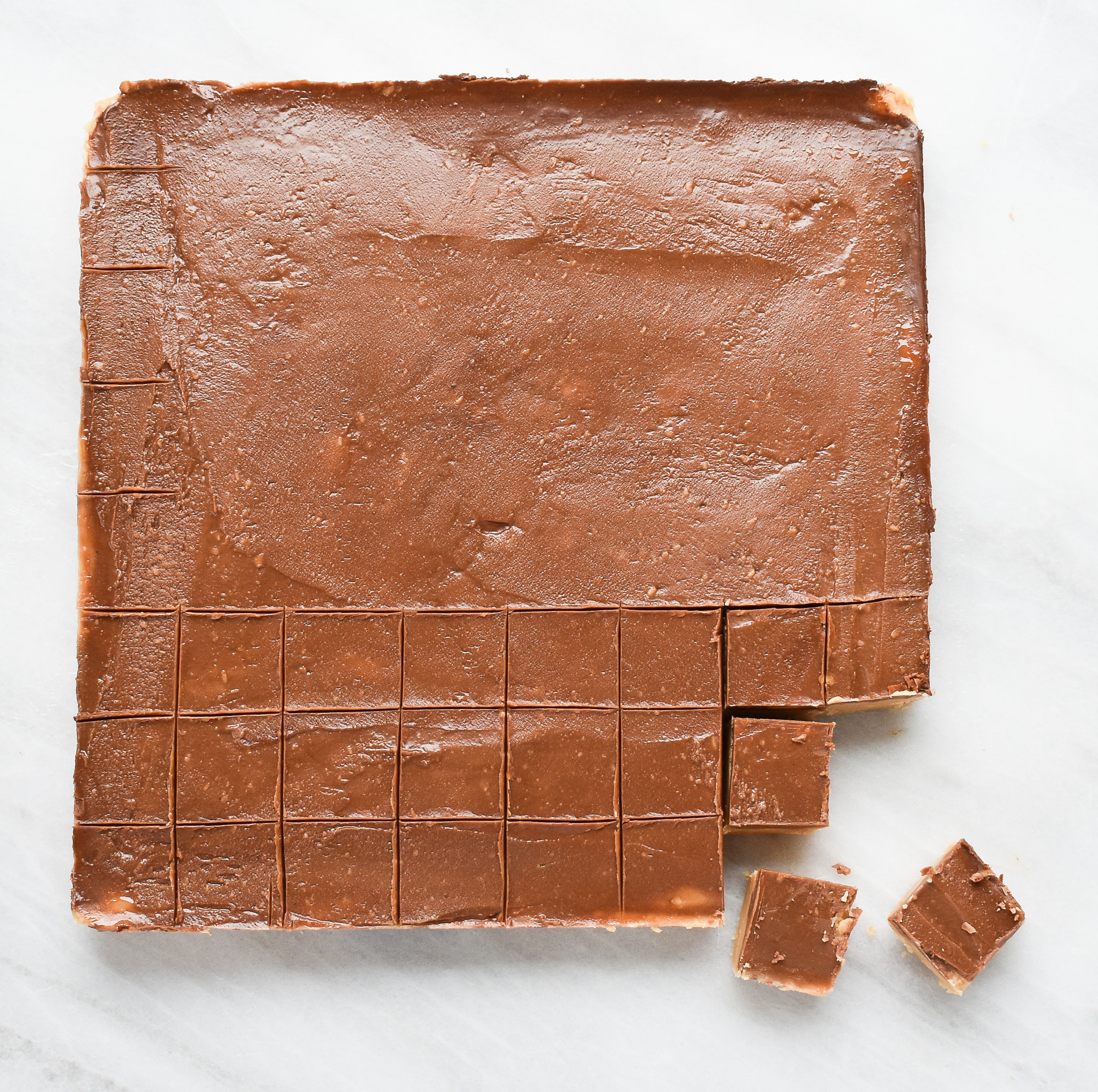 Fudge is a classic American dessert.  A favorite at any age, fudge is served all year long.  You will find fudge both at summertime fairgrounds, and around the Christmas lights.  A low-FODMAP Peanut Butter Fudge recipe (with chocolate) is a necessity for those of us that want to still enjoy this creamy, dreamy treat.

This low-FODMAP Peanut Butter Fudge with Chocolate is sweet, but not overly so.  Also SO easy- you use your microwave to make it in under 5 minutes! Only 5 ingredients! You have it all in your panty, no need to set up a pot or double boiler.
This low-FODMAP Peanut Butter Fudge with Chocolate tastes just like a peanut butter cup.  For those of us familiar with an Ohio 'Buckeye', the taste is just like that too.  So, since I live in Cincinnati, I call it 'Buckeye Fudge'.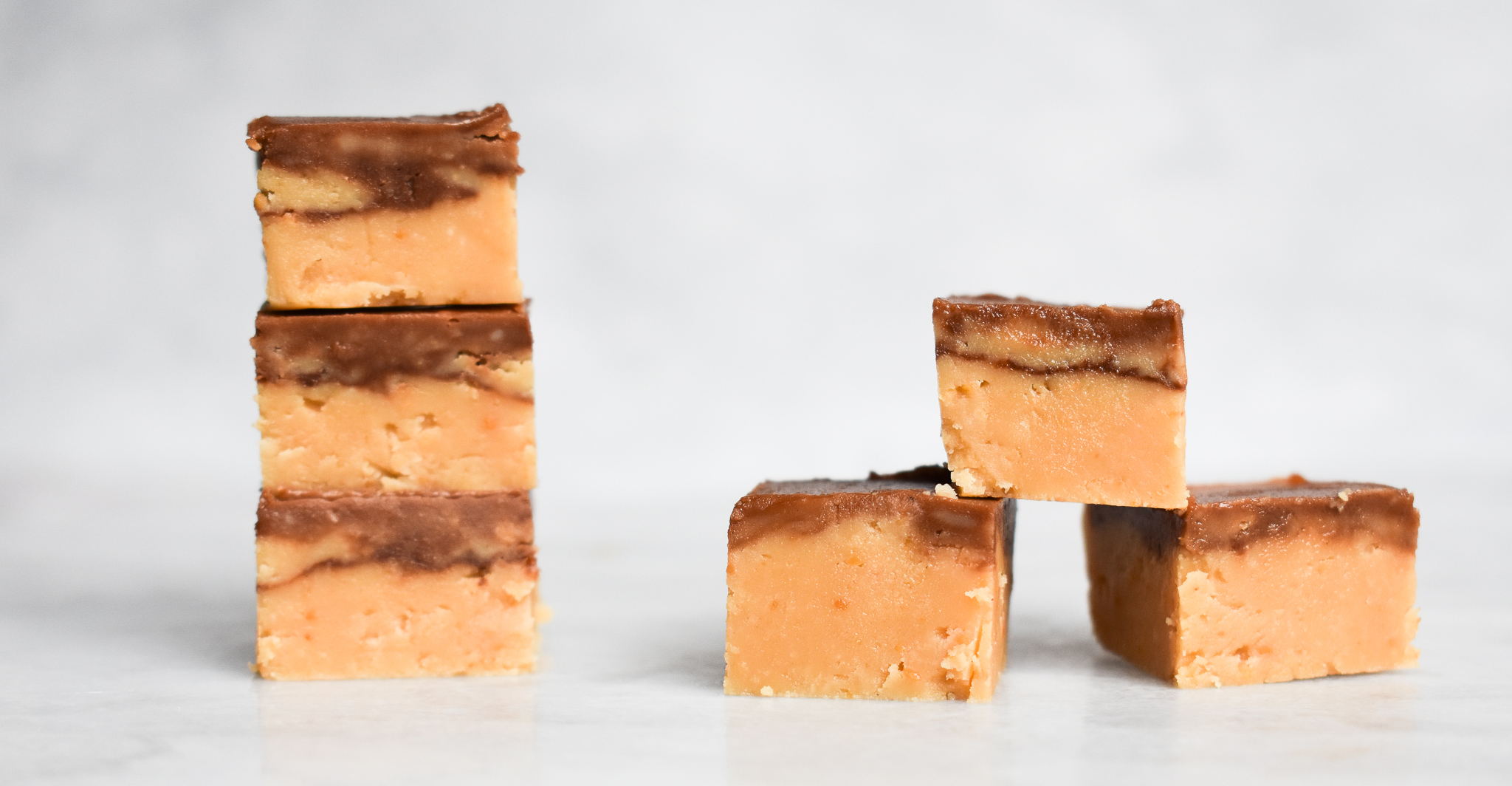 You will be addicted to this 5 Minute, 5 Ingredient Low-FODMAP Peanut Butter Fudge with Chocolate.  It is smooth and delicious.
You may also love:
Or check out over 300 more low-FODMAP recipes on my blog!
Be healthy and happy,
Rachel Pauls, MD
---
Five Minute & Five Ingredient Low-FODMAP Peanut Butter Fudge with Chocolate a.k.a. Buckeye Fudge; Gluten-free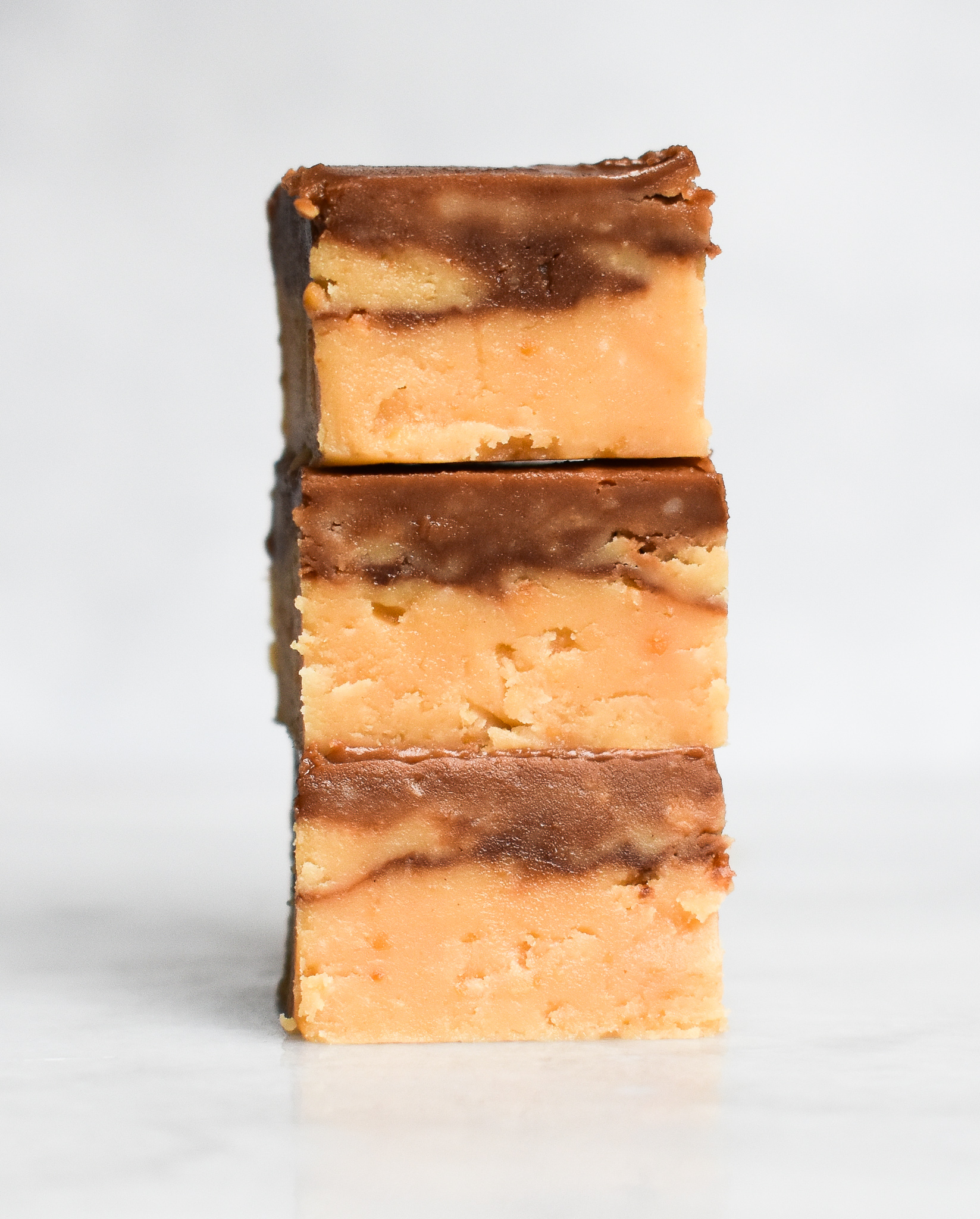 Although this recipe has not been tested, a single serving should be low-FODMAP based on the ingredients
Yield: 64 (1-inch pieces)
Serving size: 2-4 pieces
Prep time 5 min
Cook time: 5 min
Ingredients
1 cup (16 tablespoons) unsalted butter, plus more for greasing pan

One tablespoon is one low-FODMAP serving
I have not tried this recipe with vegan spread, so I can't comment on the results.  Let me know if you try it!

1 cup smooth salted all-natural peanut butter

if you select unsalted, then add 1/2 teaspoon of salt to recipe

1 teaspoon vanilla extract
3 cups confectioners sugar
1/2 to 3/4 cup mini semisweet chocolate chips (about 3-5 ounces)

I used 1/2 cup as I like a dominant peanut flavor (gives me a bit of an artisan top rather than thick chocolate layer)
For a thicker chocolate top, adjust the chocolate amount to the higher measurement
Directions
Grease 8 by 8 inch pan with butter or vegetable shortening and line with parchment paper
Combine the butter and peanut butter in a 4-quart microwave-safe bowl and cover with plastic wrap
Microwave for 2 minutes on high
Stir and microwave on high again for about 2 minutes (caution- it will be very hot)
Remove from microwave and add the vanilla and powdered sugar
Stir to combine with a wooden spoon or spatula

The mixture will become hard to stir and lose its sheen
It will be almost a paste

At this point, spread the fudge into prepared pan
Sprinkle the chocolate chips over the fudge and allow to melt slightly
Take a knife and gently spread chocolate over the fudge

It is OK if they mix a bit
If you are fancy, you can also try to use a knife to create swirls with the chocolate

Refrigerate until cool, about 2 hours
Cut into 1-inch pieces and store in an airtight container at room temperature for up to a week
Perfect for any party…you can't go wrong with 5 minute & 5 ingredient low-FODMAP Peanut Butter Fudge with Chocolate, made in the microwave (seriously).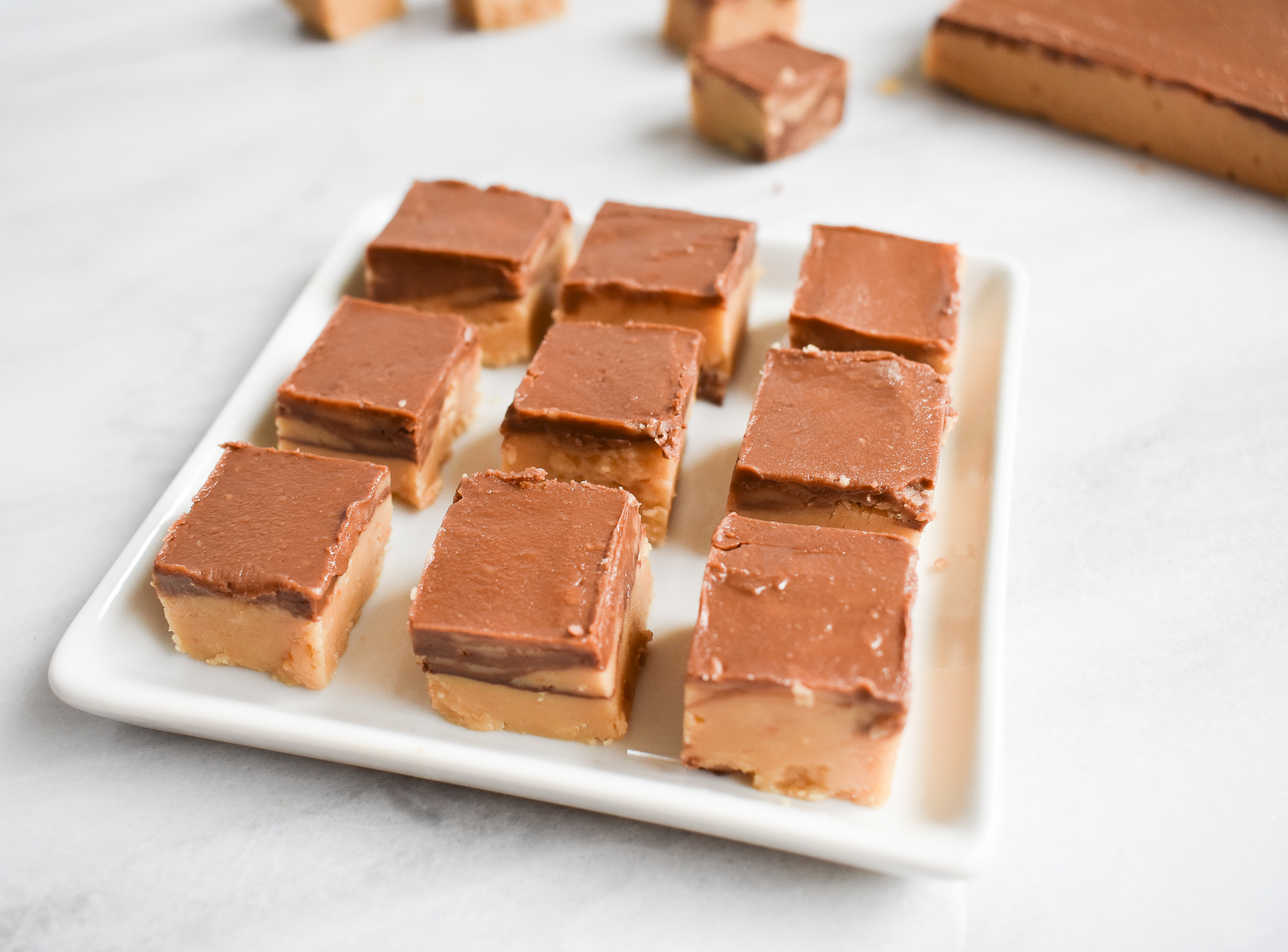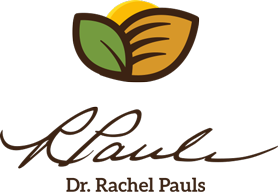 Printer Friendly Version
Comments Rating
( reviews)