The Top 5 Benefits of Switching to a Low-FODMAP Diet this Year; Free yourself from IBS
January 4, 2017
Printer Friendly Version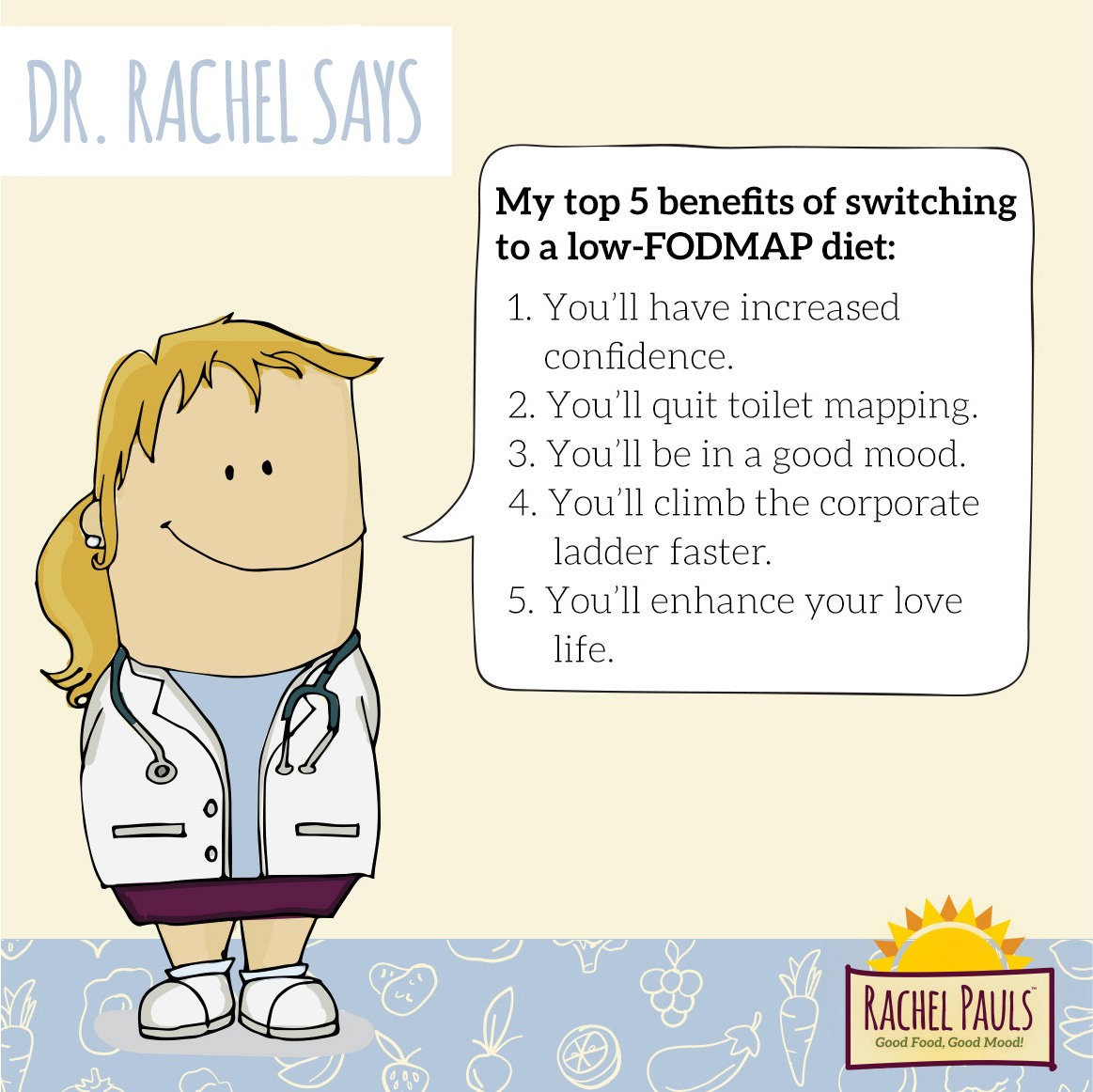 For the estimated 45 million Americans who suffer from Irritable Bowel Syndrome (IBS), eating an apple a day won't keep the doctor away.  It'll only lead to gas, bloating, cramping and either constipation or diarrhea. Super Bowl snacking and Valentine's Day chocolate may activate the same digestive issues.
Fortunately, there's hope. Studies show that 70 to 80 percent of people with IBS can improve or eliminate symptoms by following a low-FODMAP diet. Furthermore, a low-FODMAP diet is superior to other available treatments or dietary plans. FODMAPs are types of carbohydrates that many people have trouble digesting, which can lead to IBS symptoms.
As a board-certified surgeon and mother of three, I know that having IBS can limit productivity and quality of life.  I personally follow a low-FODMAP diet to eliminate my own IBS symptoms, and have been doing so for over 7 years.
Here are my top five benefits of switching to a low-FODMAP diet:
1. You'll have increased confidence:
2. You'll quit 'toilet mapping':
3. You'll be in a good mood:
4. You'll climb the corporate ladder faster:
5. You'll enhance your love life:
I founded Rachel Pauls Food, to create convenient, low-FODMAP options.  All of Rachel Pauls Food's products, including delicious and healthy Happy Bars, contain less than 0.5 grams of total FODMAPs per serving.  We now have Happy Jerky, Happy Soup, Happy Baking, Happy Spices and many other low-FODMAP products on the way to help you enjoy low-FODMAP food, at home or on the go!
I believe that putting FODMAP levels on nutrition labels would be enormously beneficial to the estimated 15% of Americans suffering from IBS. In fact, my company, Rachel Pauls Food, offers low-FODMAP food certification.  The Dr. Rachel Pauls Low-FODMAP Seal of Approval is based on the only known U.S. lab test being used to scientifically analyze and verify food as low-FODMAP.
If you think a low-FODMAP diet is right for you, talk to your doctor, dietitian or health care professional.
You can learn more about the low-FODMAP diet in our free low-FODMAP PDF here (can also download to your mobile), as well as our high and low-FODMAP food lists.  Also, check out my blog for some great tips on packing for a low-FODMAP trip, or low-FODMAP fast foods on the go, as well as over 300 low-FODMAP recipes  from my kitchen!
Here's to a fantastic year, free of IBS!
Be healthy and happy,
Rachel Pauls, MD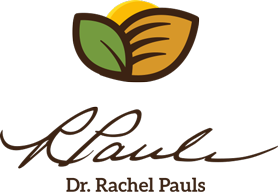 Printer Friendly Version
Comments Rating
( reviews)