Packing for a low-FODMAP trip; Dr. Rachel's Top 10 List and Tips to Make it Easier
March 30, 2017
Printer Friendly Version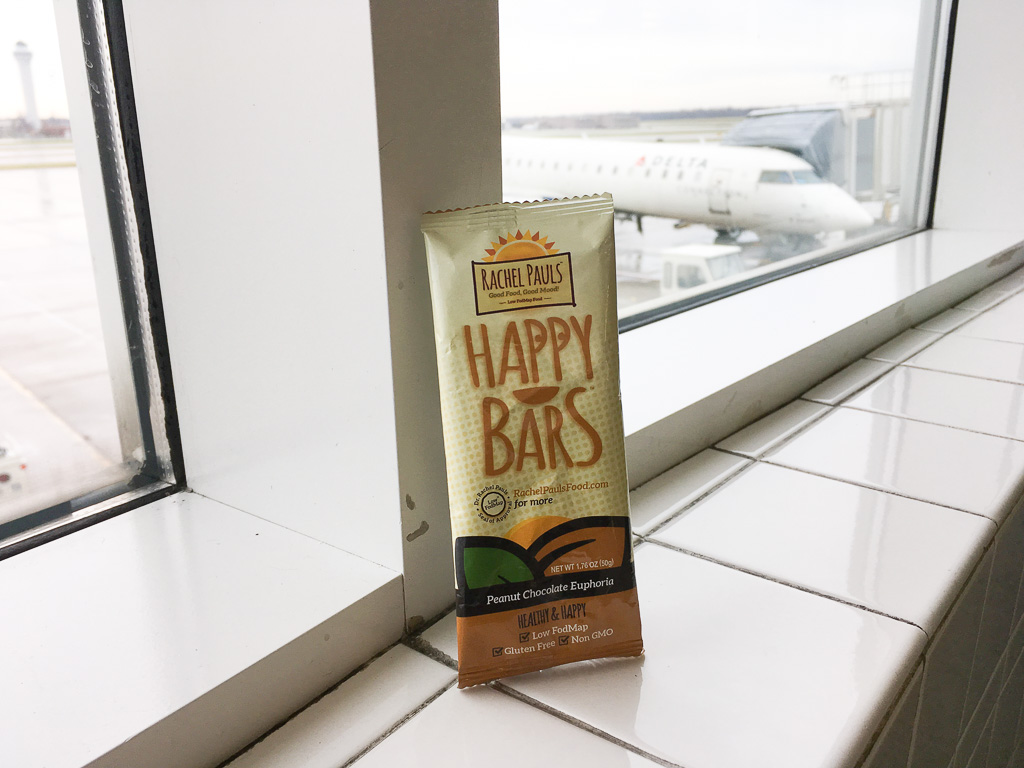 It's trip planning season! While a fun time with the family is something desperately needed, travel anticipation can create an anxiety attack for those of us on the low-FODMAP diet. How to pack? What to eat?
On the plus side, these days, many restaurants and hotels are more willing than ever to accommodate dietary restrictions. And while asking for gluten-free can be helpful, it's not a guarantee that the food is safe for a FODMAPPER (some gluten-free products contain fruit juice concentrates, honey or inulin).
So, what are the options? Well, I tell restaurant servers that I don't tolerate wheat, onion, garlic and certain seasonings, which helps.  I also request hotel rooms with a refrigerator and electric kettle so I can bring along a few items.  Safe low-FODMAP snacks in an airport include popcorn, bananas or mixed fresh fruit (no watermelon), bags of peanuts or cheese sticks.
I also pack a few low-FODMAP essentials:
Dr. Rachel's Top 10 List for a Low-FODMAP Trip Made Easy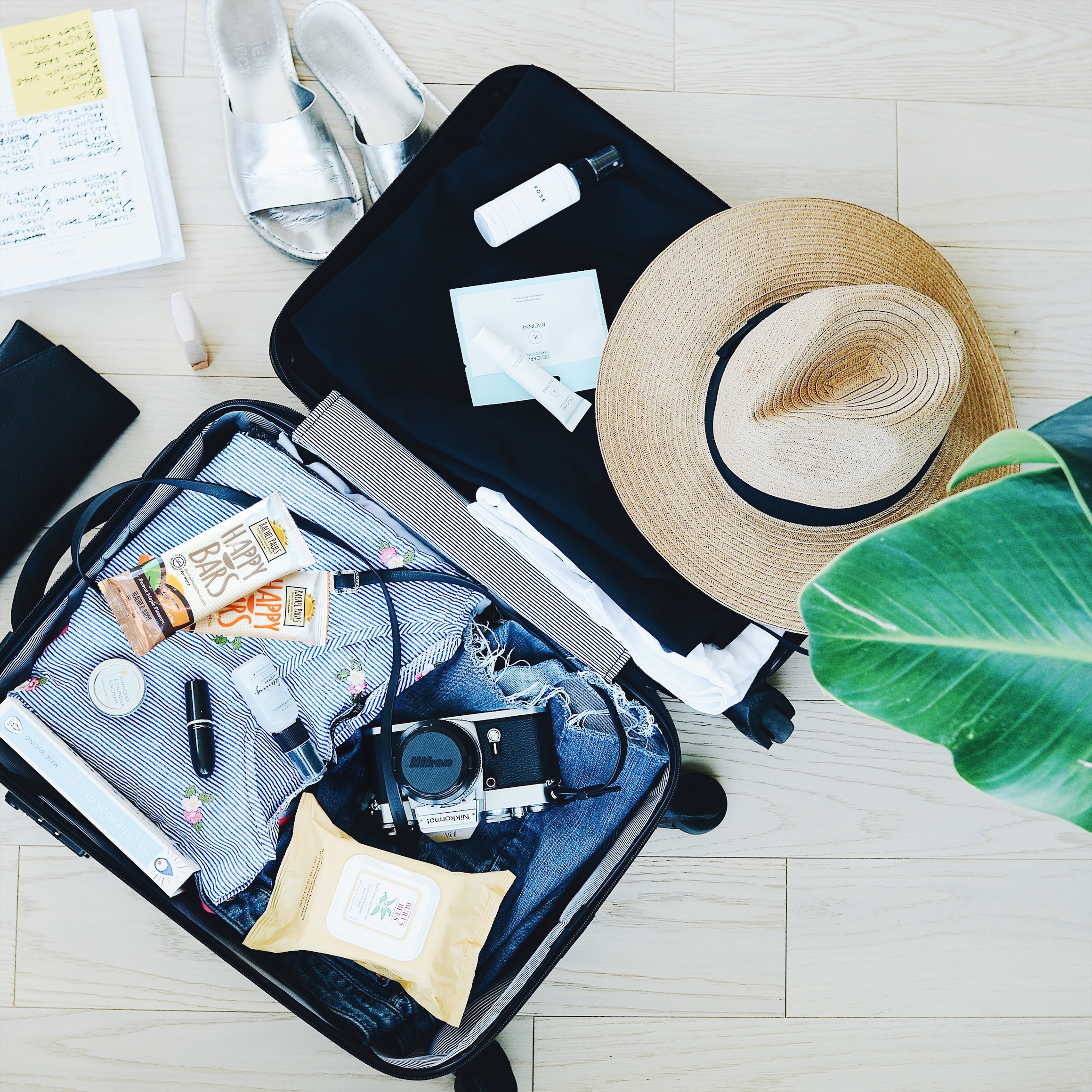 HAPPY BARS and HAPPY JERKY All flavors, or pick your favorite. I love these low-FODMAP high protein bars  and my delicious tender jerky for a snack or a breakfast on-the-go!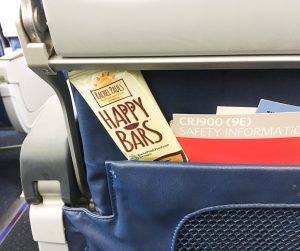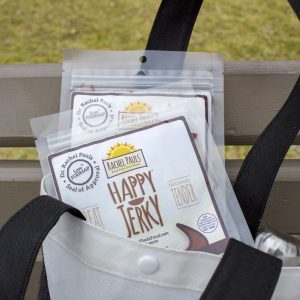 Tea: Since I can't really tolerate coffee, I drink decaf green tea and regular green tea a LOT. I also LOVE Runa® Guayusa, as it gives me a great caffeine wake-up (note: while I have no problem with Runa Guayusa, it has not been formally tested for FODMAPs so check your tolerance prior to large consumption).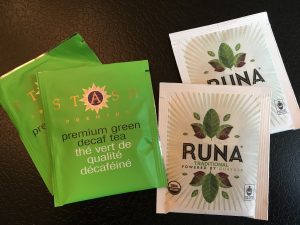 Instant oatmeal: A MUST for me. I make these in the hotel room for a filling late-night snack or breakfast. I often stir in protein powder (next!).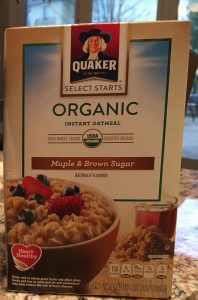 Protein powder: Good to add to oatmeal or your beverage of choice. I put it in a baggie or a small container (remember to pack a plastic spoon).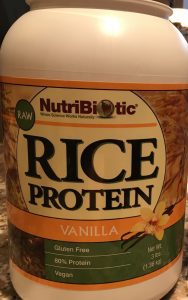 Small bags of peanuts, or your favorite low-FODMAP nut: I usually pack two to three a day for different snacks. Peanuts are convenient, filling and very inexpensive when bought in bulk.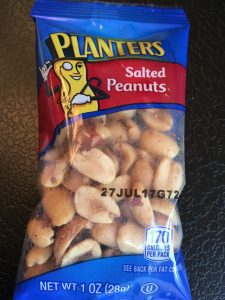 Something sweet: Not essential, but I have a sweet tooth. Squares of dark chocolate, Jolly Rancher candy or See's lollipops are good for my pocket/purse and reduce cravings for other decadences. I'm also a big fan of Adora® dark chocolate calcium supplements; I never forget to take my calcium!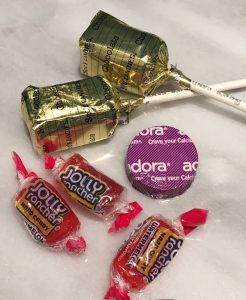 Condiments (no high fructose corn syrup): Packets of organic ketchup (minimal seasonings are usually tolerated) and mayonnaise (Hellman's®/Best Foods Light is my fave).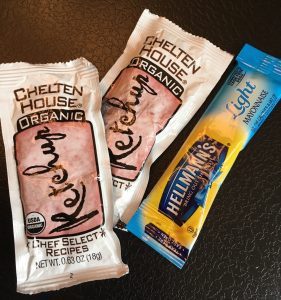 Pouches of tuna (no refrigeration required): Enjoy plain or with your mayo (see above). Minimal spices in these are usually tolerated.   Throw on a salad, or eat from the pouch mixed with a handful of almonds.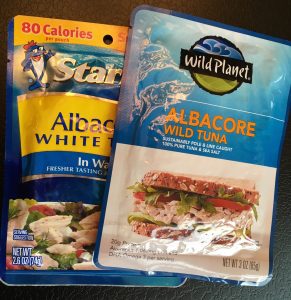 Packets of peanut or almond butter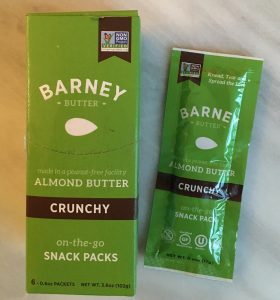 A low-FODMAP bread choice: I like to have some buns or wraps on hand. That way, you can order some sandwich meat or eggs and use your own bread. You can also spread your peanut butter with sliced banana, or whip out your tuna! Tons of options.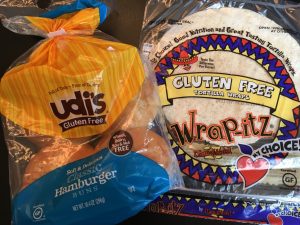 Remember to have fun, enjoy low-FODMAP eating and feel free to check out over 400 low FODMAP recipes right here on the blog.
You may also want to read my low-FODMAP Fast Food Blog and download it to your phone for an easy reference!
Be healthy and happy,
Rachel Pauls, MD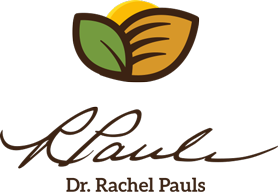 P.S. Did you know that I have a COOKBOOK ?!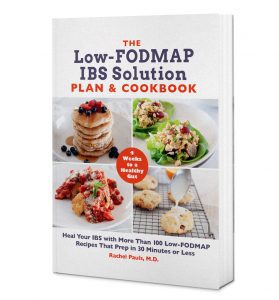 This is the BEST resource for low-FODMAP diet know-how, a 4 week meal plan and more than 100 low-FODMAP Recipes that prep in 30 minutes or less and have NEVER been published on the blog!
Click this link to learn more!!

Printer Friendly Version
Comments Rating
( reviews)