The Best Low-FODMAP Energy Bars (Protein Bars) & Dr. Rachel's Top 5 Reasons For Choosing Them
February 7, 2020
Printer Friendly Version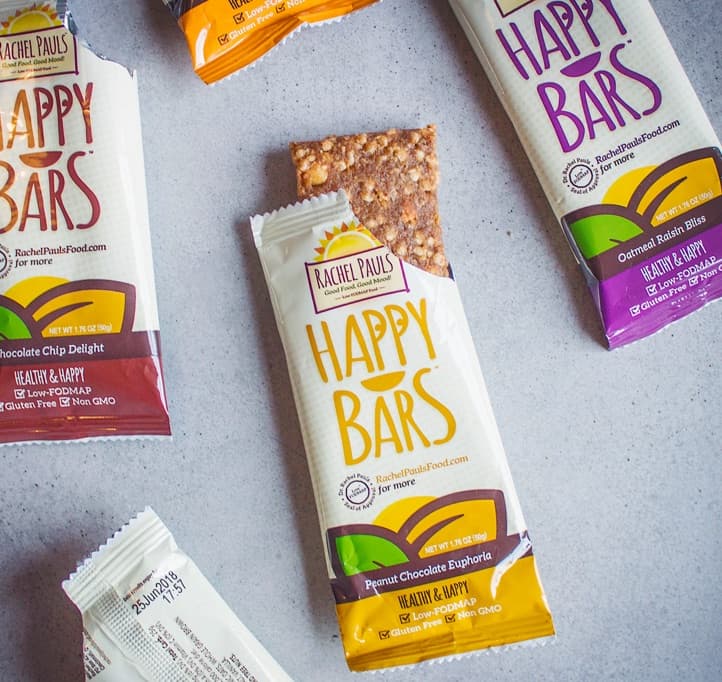 Energy bars.  What a genius invention.  I would not want to live without them.
And I'm not alone.  Energy bars (or protein bars) are hugely popular, practically a staple of the American diet.
Why?  For good reasons.  Energy bars are portable, filling, and portion controlled.  They can be tailored to particular dietary needs and enjoyed  any time of the day.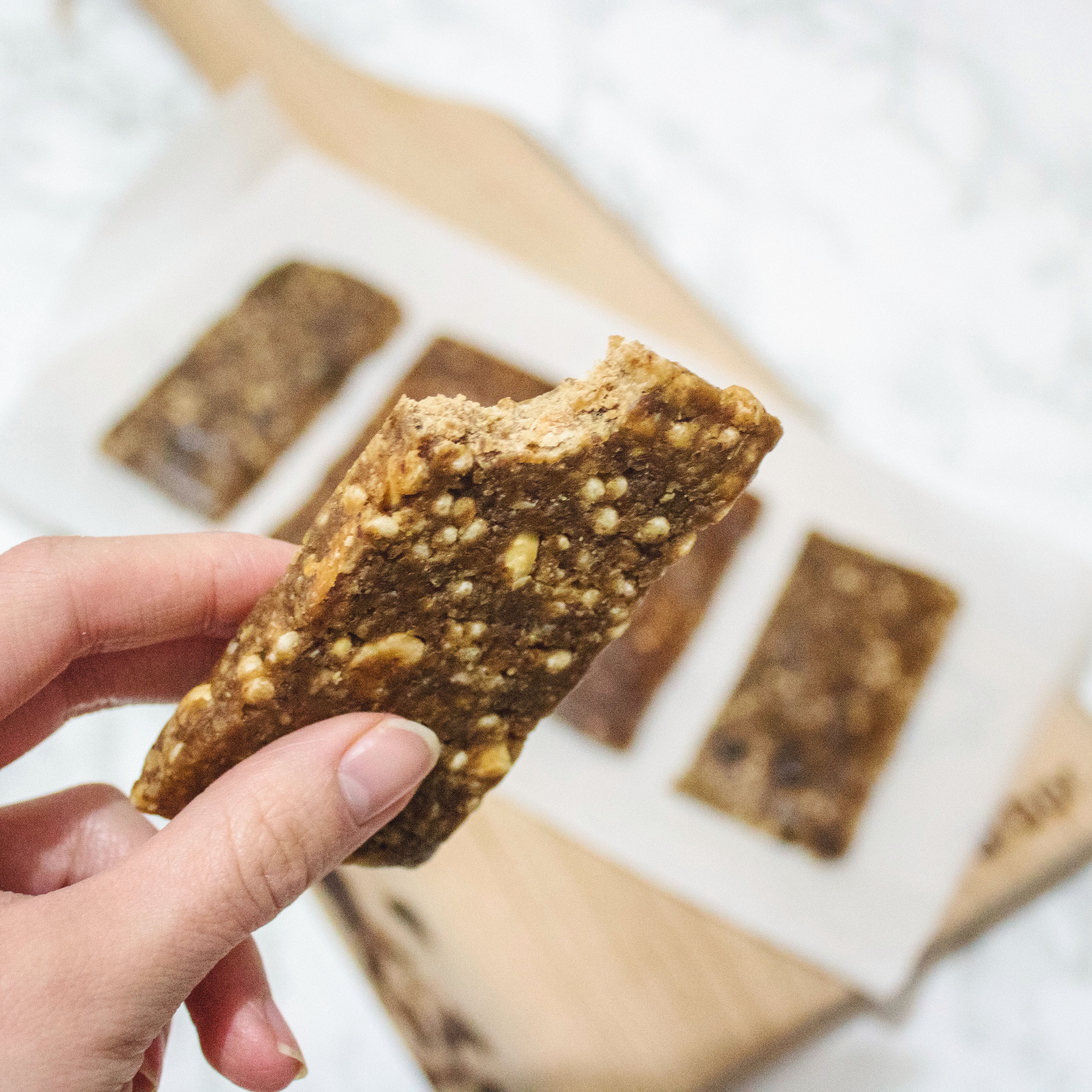 When I began eating low-FODMAP, I was devastated about giving up my grab-and-go energy bars.  Back then (about 8 years ago), there were no suitable options.
So, I decided to MAKE MY OWN.  LOW-FODMAP ENERGY BARS FOR PEOPLE WITH IBS (like me).
Eureka!  I created the BEST, tastiest, healthiest and most varied selection of low-FODMAP Energy Bars.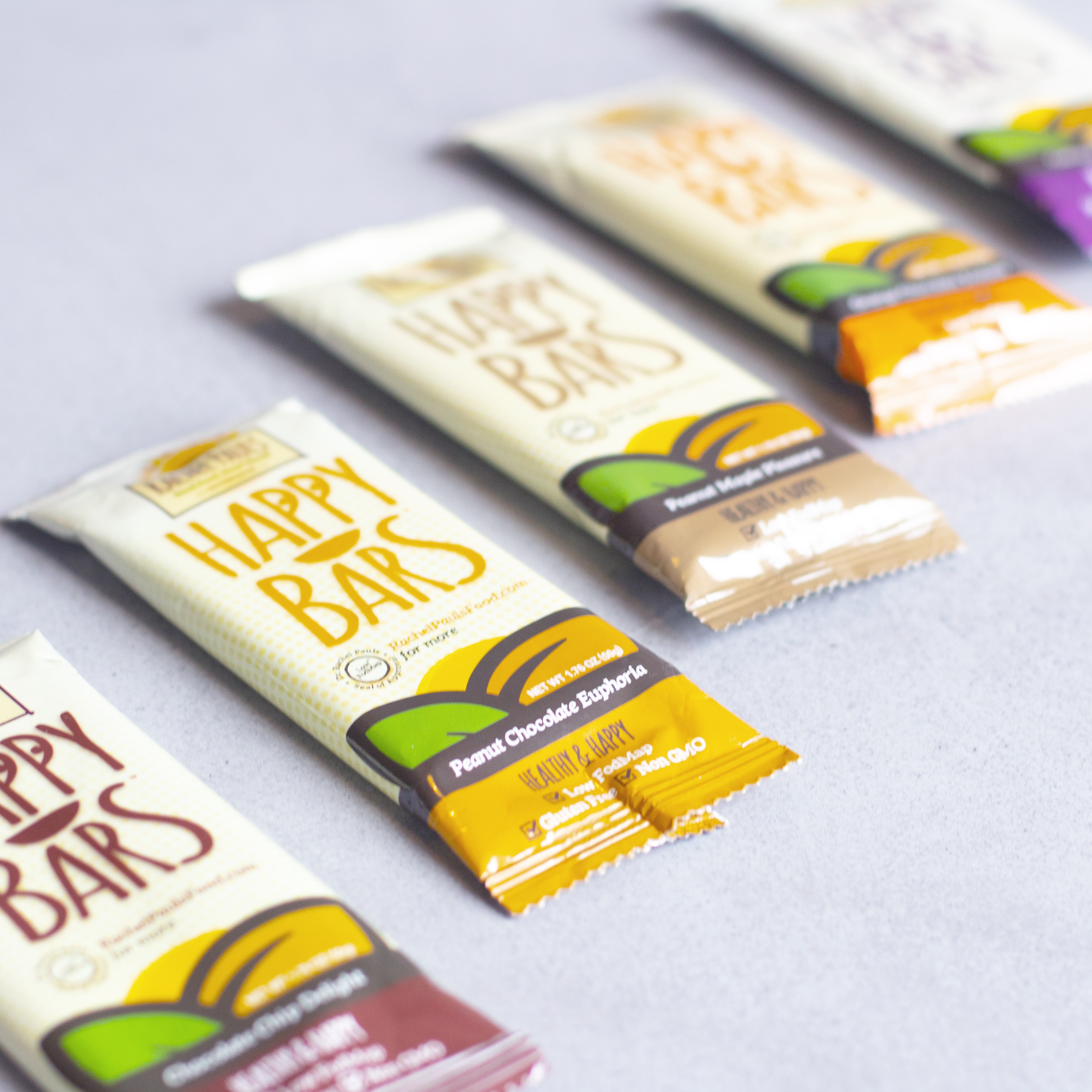 Even better, I created them from a short list of all natural ingredients you know and recognize.
They are none other than Rachel Pauls Food Low-FODMAP Happy Bars!
Available in 6 delicious flavors, Happy Bars are my all-time favorite low-FODMAP energy bars for the following 5 reasons:
Dr. Rachel Pauls' Top 5 Reasons For Loving Low-FODMAP Happy Bars Energy Bars: IBS-friendly
1. They Taste Delicious:
First and foremost, I knew my low-FODMAP energy bars had to be delicious (I would never eat them otherwise).  So I used fresh ingredients, real chocolate and wholesome nuts.  Since we have never messed with the original recipe, and they are made in small batches, they taste homemade.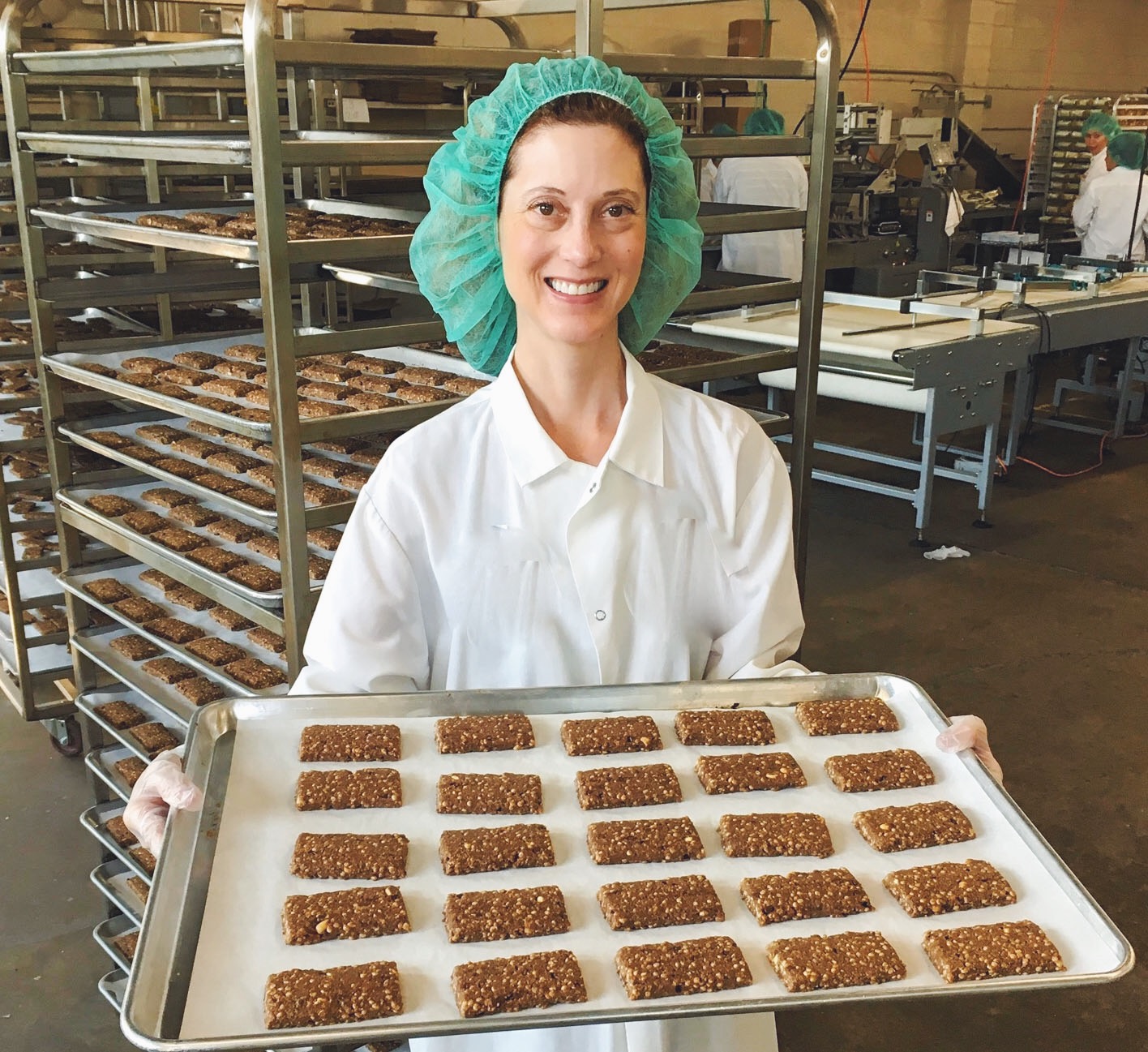 2. Amazing Nutritional Profile:
My low-FODMAP energy bars contain 8-10 grams of protein, 3 grams of fiber, and a perfect 200 calories.  An ideal balance of nutrients to fill my tummy and give me lasting energy.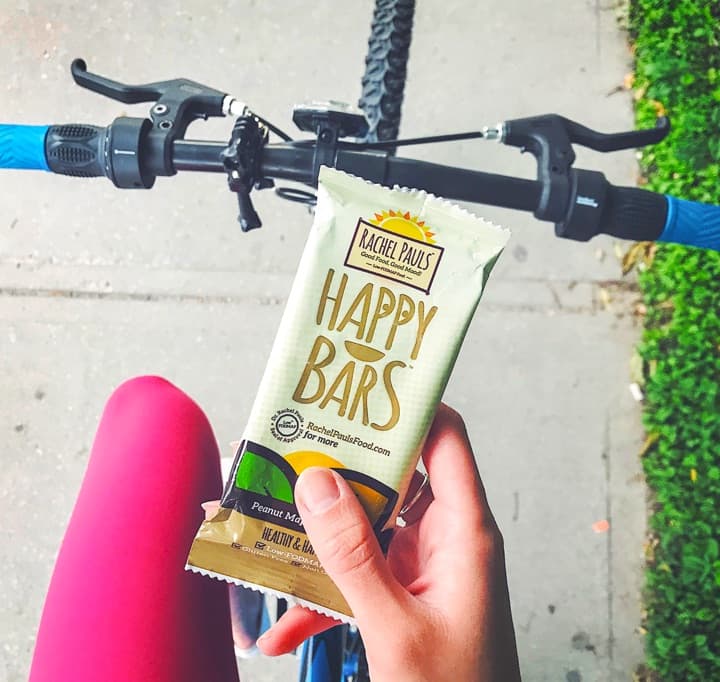 3. They have the Best Texture:
Have you ever noticed that some of the energy bars out there are hard on your jaws?  Others get stuck in your teeth? My low-FODMAP Happy Bars are chewy, but with subtle crunch from oats, nuts and seeds.  The perfect texture!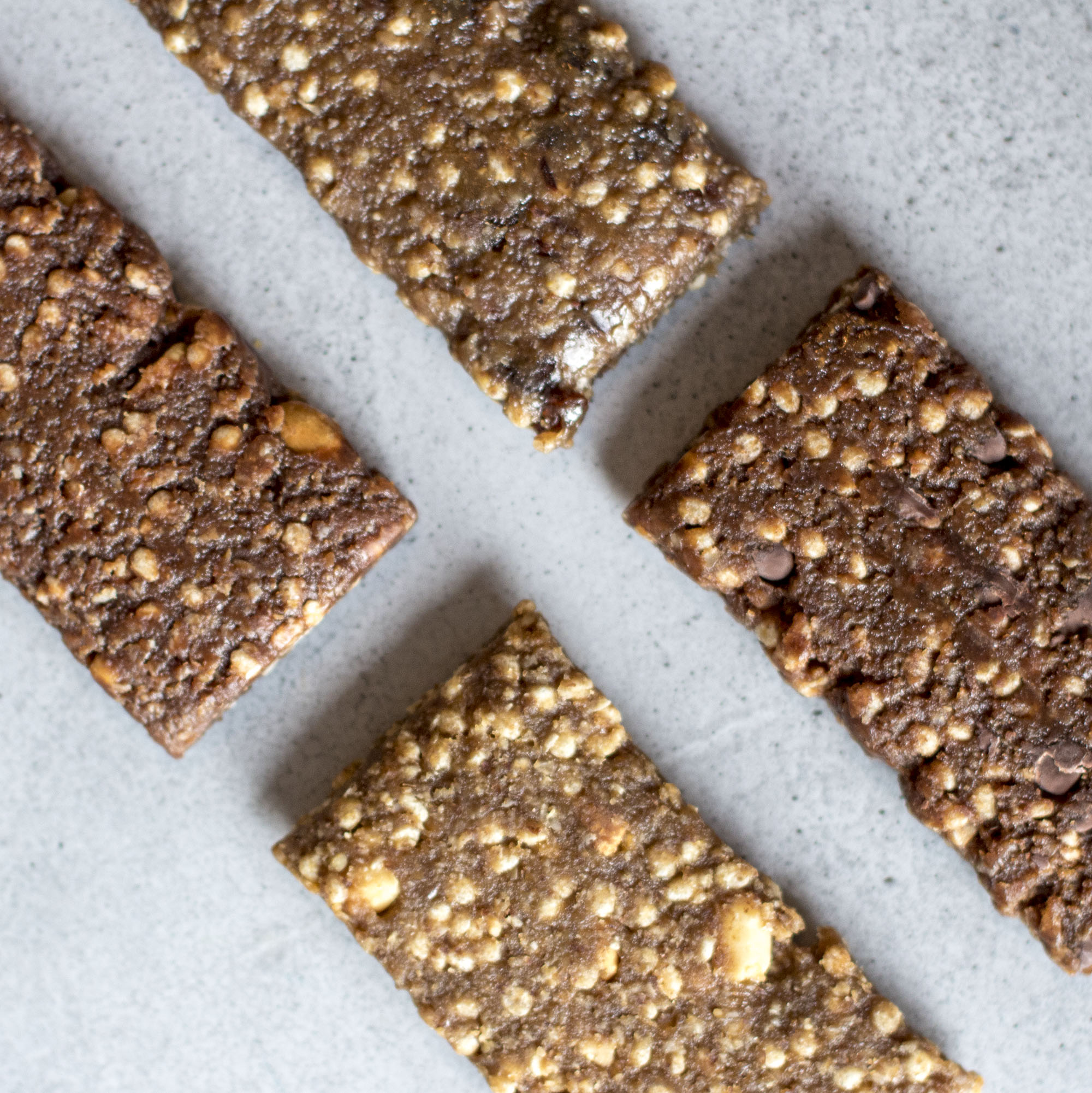 4. They come in 6 Delicious Flavors:
No matter what mood you are in, you can find the taste you are looking for.  Just look at these flavors…I bet you can't pick your favorite either!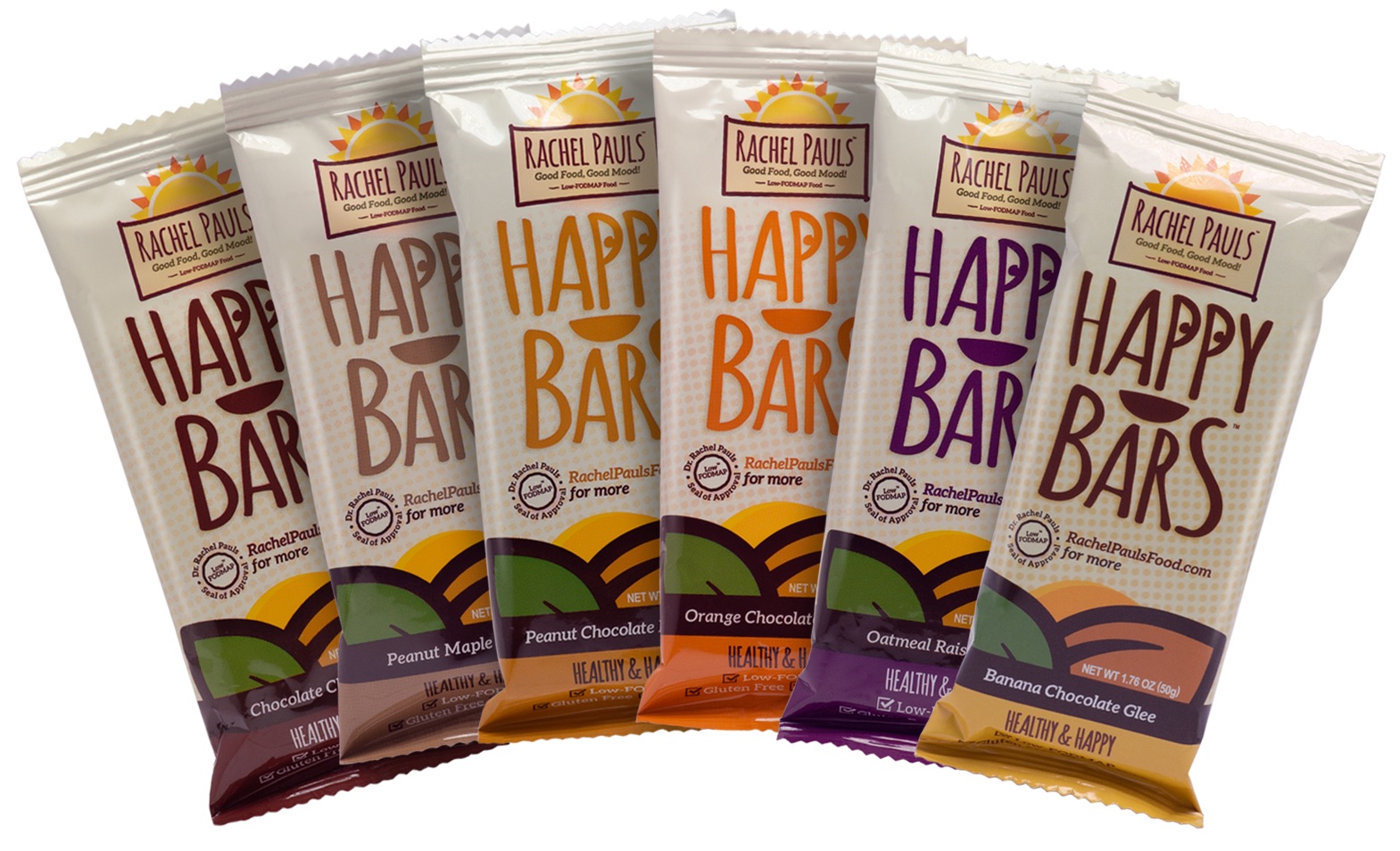 5. They are Gluten-Free, Low-FODMAP Lab-Certified and DOCTOR/IBS Sufferer Approved
I live with IBS everyday.  I know what it is like to be fearful of the food you are eating.
My low-FODMAP energy bars are certified low-FODMAP, and certified gluten-free.  Research proven to help treat symptoms of IBS, as a part of the low-FODMAP diet 🙂
They are made from all natural, organic, dairy-free, soy-free, and vegan ingredients.
They will provide you with Peace Of Mind, because they are designed by me, a doctor, to be IBS- friendly.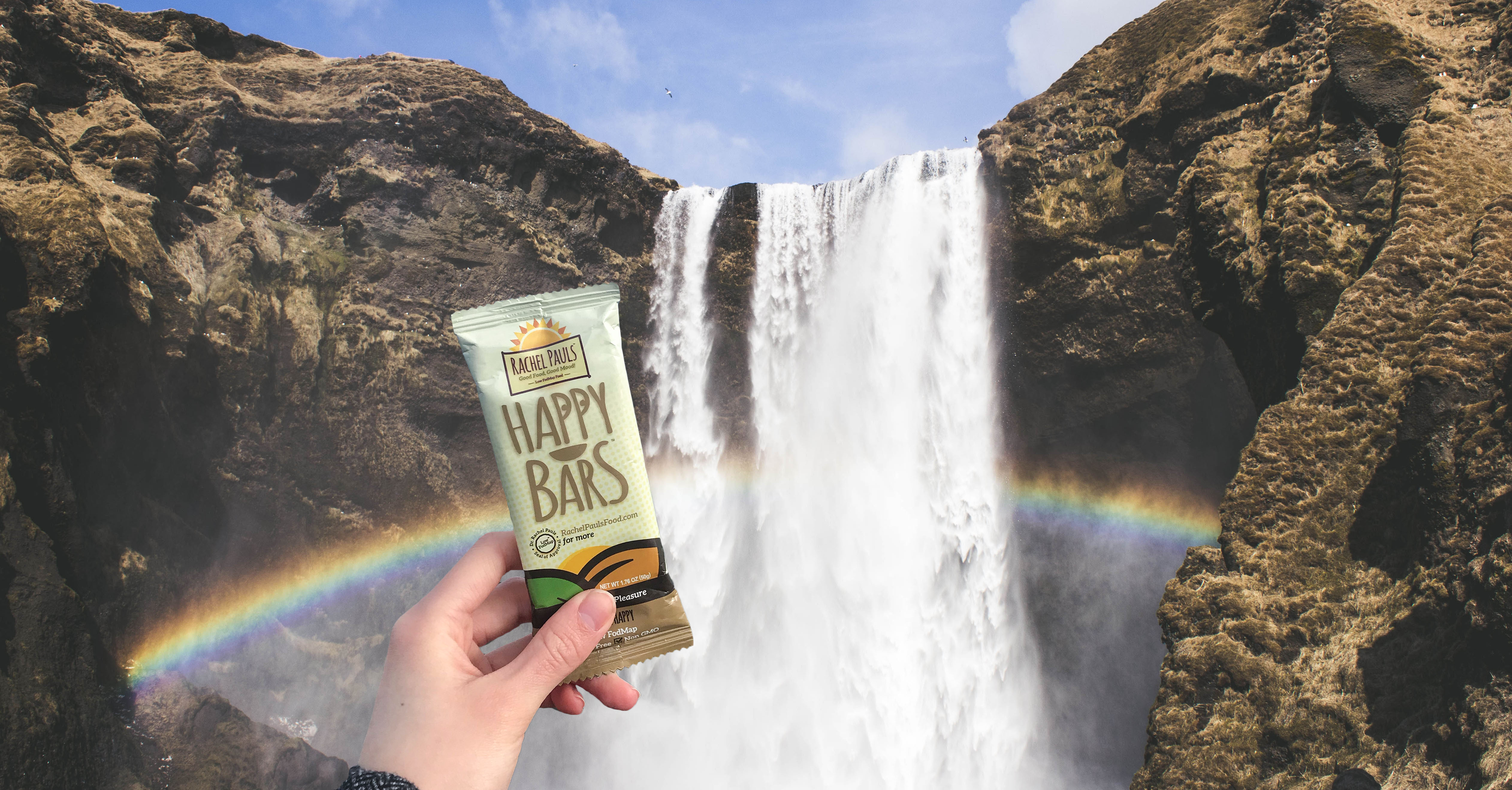 I love my low-FODMAP energy bars so much I eat one for breakfast, after lunch and before bed every day!
The best part is, I don't have to bake them every week now!  And you can shop for them too 🙂
Would you love to try one?  Click to get to our low-FODMAP products page.
READ ABOUT THE BEST LOW-FODMAP BEEF JERKY HERE! No onion and no garlic!!
Or else check out over 400 low-FODMAP recipes on my blog.  All low-FODMAP and IBS-friendly!  You may love my:
Be healthy and happy,
Rachel Pauls, MD
P.S. Did you know that I have a cookbook?! It's the BEST!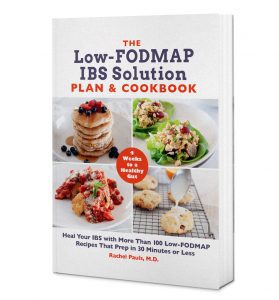 That's right!  Order NOW on Amazon or click this link to learn more!!
Printer Friendly Version
Comments Rating
( reviews)