Low-FODMAP Ratatouille Garlic Bread Casserole, Gluten-free, Vegetarian
June 12, 2019
Printer Friendly Version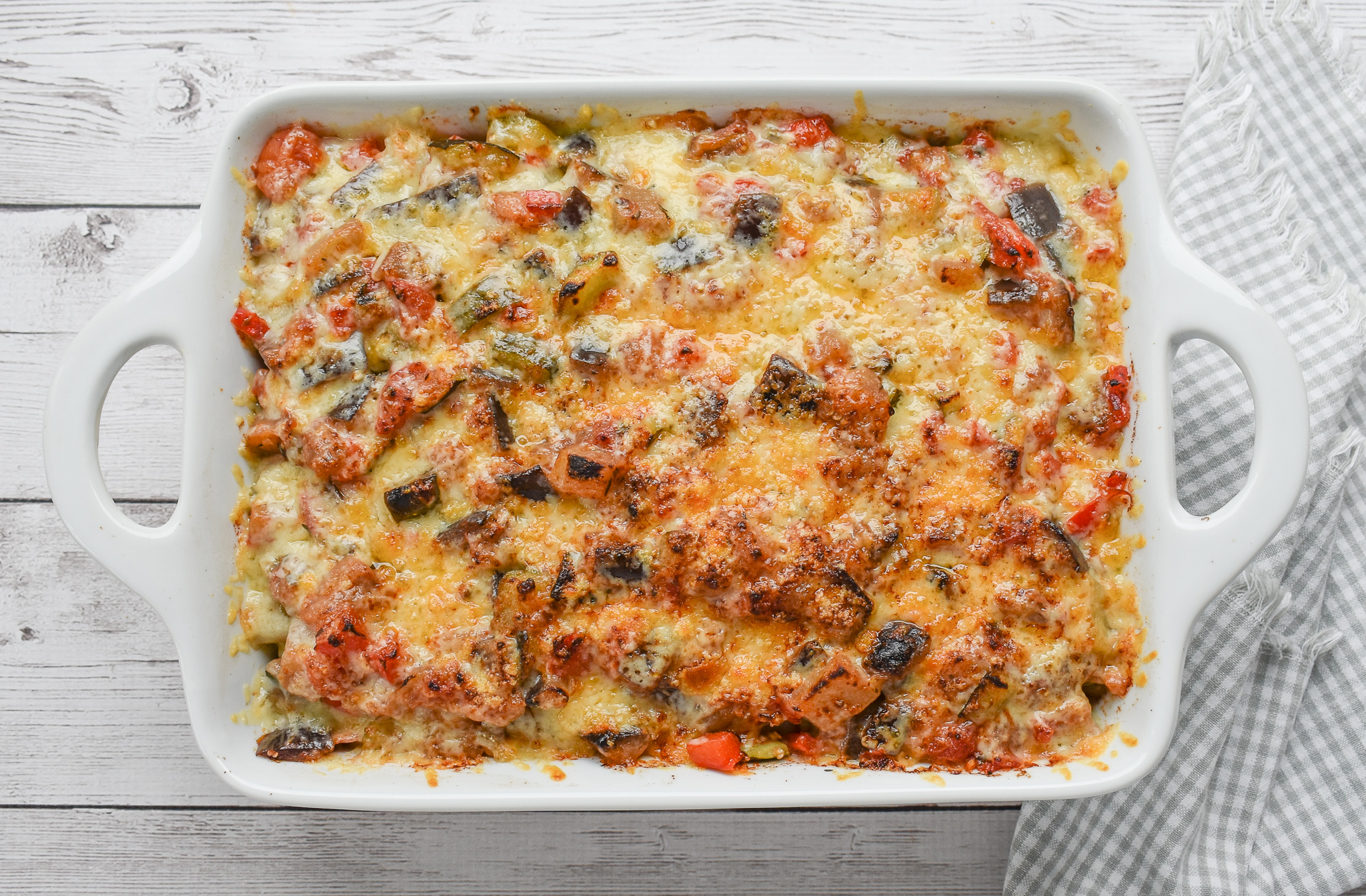 You are going to be in love with this low-FODMAP Ratatouille Garlic Bread Casserole recipe. Its a knock-off from a version I read in 'Rachael Ray Everyday', and it is amazing.
The flavors are rich and complex, with the fantastic herbs and infused-oils.  Add to that the crust and chew of the low-FODMAP bread and the gooey cheese topping and this low-FODMAP Ratatouille may be your new favorite recipe.  I am in love with it myself 🙂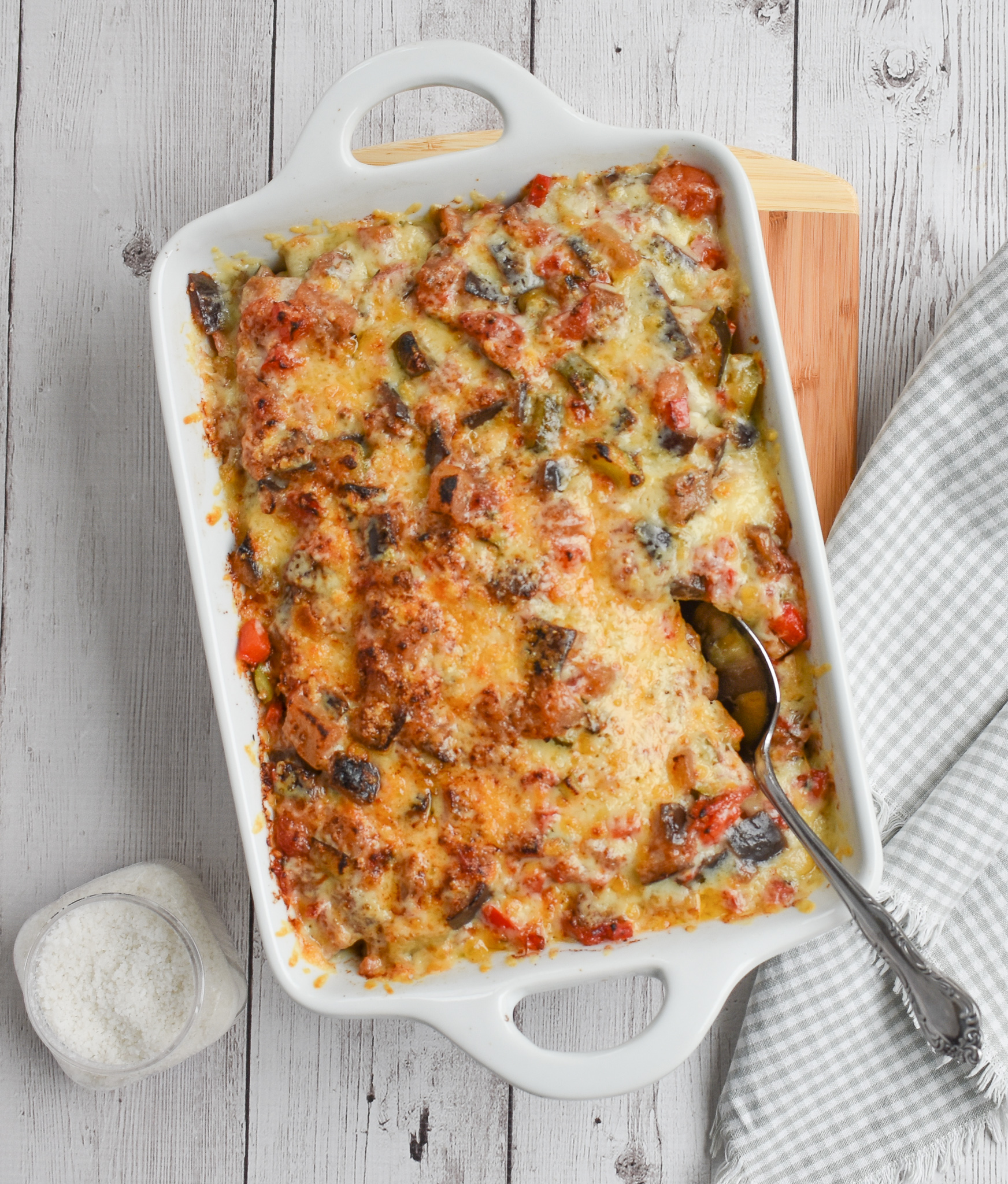 This is a perfect way for your kids to enjoy their vegetables!
Enjoy this low-FODMAP Ratatouille Garlic Bread Casserole as a main course, side-dish, or low-FODMAP appetizer at your next event.  It is guaranteed to be scooped up by everyone.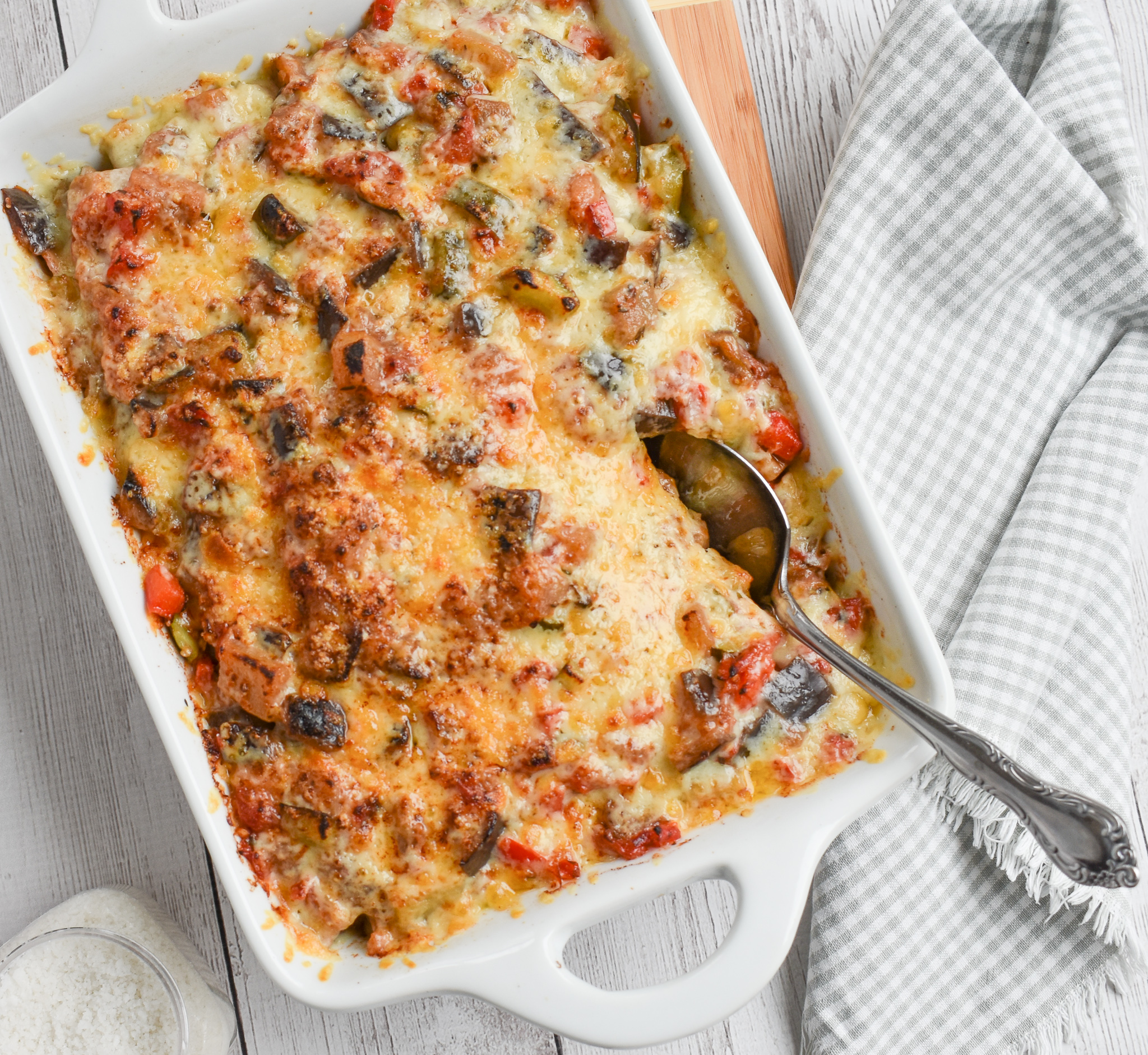 You may also love:
Or check out over 450 more low-FODMAP recipes on the blog,
Be healthy and happy,
Rachel Pauls, MD
---
Low-FODMAP Ratatouille Garlic Bread Casserole; Gluten-free, Vegetarian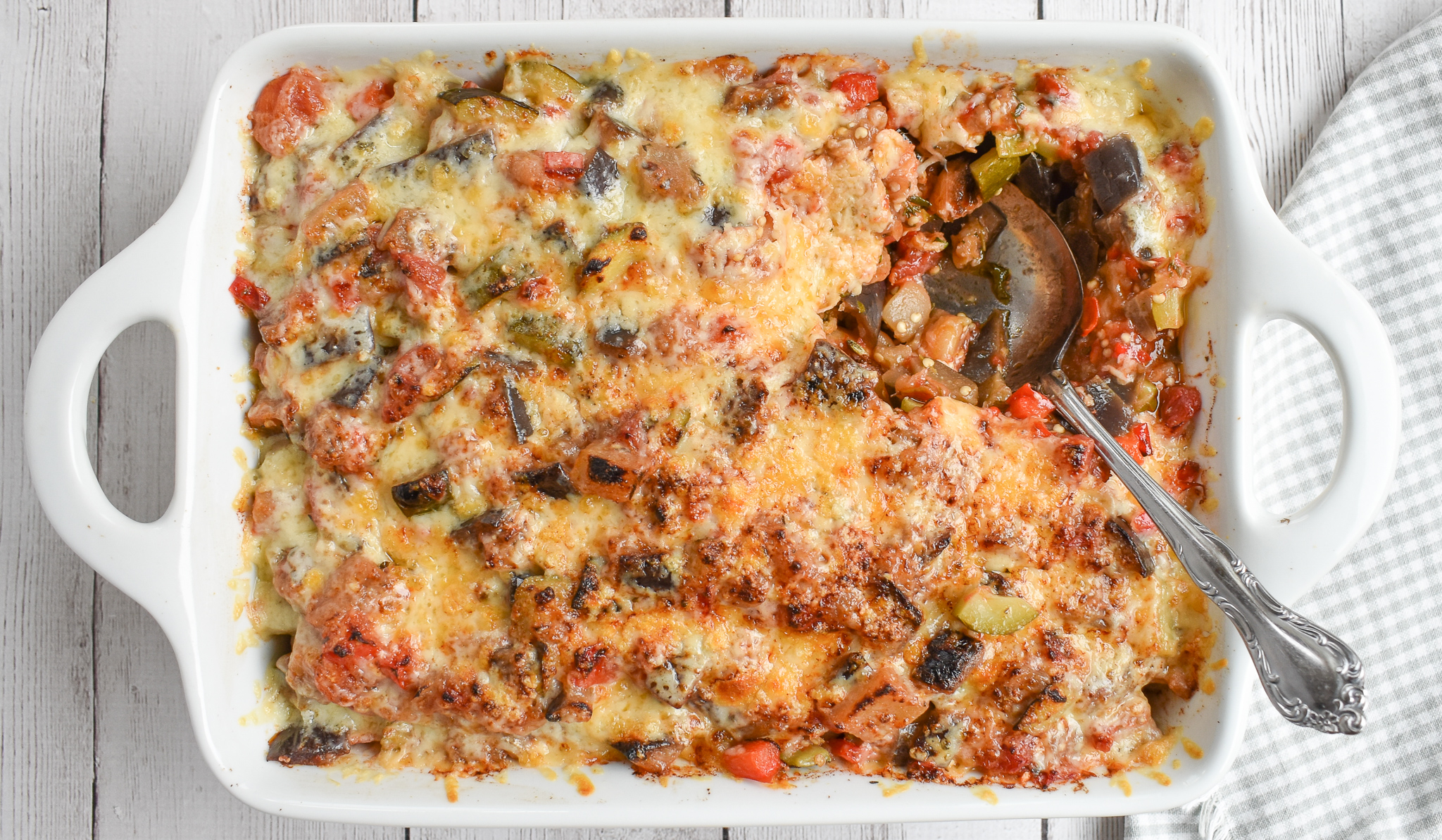 Although this recipe has not been lab tested, a single serving should be low-FODMAP based on the ingredients. However, as a serving will contain more than one portion of vegetables, test for your personal tolerance. *Data based on available FODMAP levels at time of posting
Serves 8-10
Prep time: 25 min
Broil time: about 20 min
Total time: 45 min
Equipment: Large skillet or Dutch oven, small saucepan, rimmed baking sheet with cooking spray or parchment liner, 9 by 13 inch baking dish
Ingredients
1 medium eggplant (4 cups), chopped into bite sized pieces
2 teaspoons salt, divided
1 teaspoon freshly ground black pepper
5 tbsp garlic-infused olive oil, divided (see my low-FODMAP recipe swap blog for tips on shopping for infused oils and why they are so perfect for low-FODMAP cooking flavors!)
3 tbsp olive oil
1 medium zucchini, halved and seeds scraped out (about 1 cup)
1 green bell pepper, chopped
1 (14.5 ounce) can diced tomatoes, no added high-FODMAP ingredients
2 tbsp fresh thyme, chopped
2 tbsp fresh oregano, chopped
2 tbsp fresh rosemary, chopped
1/2 cup white wine
3-4 leaves of fresh basil, torn
3-4 leaves fresh flat-leaf parsley, chopped
4-5 ounces low-FODMAP, gluten-free bread, sliced

I like Udi's gluten-free hamburger buns, a low-FODMAP sourdough baguette (for a non gluten-free version) or my low-FODMAP Potato Buns

FODMAP fact: Due to fermentation process, many sourdough breads are low-FODMAP (but do contain gluten), test for your tolerance

1 cup grated Parmigiano cheese
2 cups shredded Gruyere cheese or Swiss Cheese
Flaked sea salt, for sprinkling (optional)
Directions
Place the eggplant in a strainer/colander and sprinkle with 1 tsp salt
Let stand for 5 minutes, then press out any excess liquid using your hands and a paper towel
Heat a large Dutch oven or cast iron skillet on medium and place 3 tablespoons garlic-infused olive oil to warm.  Add in zucchini, bell pepper and thyme
Season with additional salt and pepper
Cook until the vegetables begin to soften, stirring occasionally, about 5 minutes
Add in eggplant, cook until the vegetables are tender about 7-8 minutes more
Add the wine.  Stirring often, cook until absorbed- about 2 minutes
Add canned tomatoes and basil
Let the sauce simmer over low and prepare the bread
Preheat broiler to high
In a small saucepan place 3 tablespoons oil and garlic infused oil over medium heat, add fresh rosemary and oregano and heat under the seasoning releases its aroma
Line rimmed baking sheet with parchment paper or cooking spray
Arrange bread in an even layer on the baking sheet
Place under broiler until lightly browned approximately 2 minutes per side
Liberally brush the sides of the bread with the infused warmed oil and herb mixture
Top with Parmesan cheese and parsley
Broil again until lately browned about 4 minutes.  Allow bread to cool, then cube into small chunks
Place bread chunks in a 9 x 13" baking dish
Pour tomato mixture over the top followed by shredded Swiss or Gruyere cheese
Broil for approximately 5 minutes until browned
Sprinkle with sea salt, if desired
Serve immediately, or cool and refrigerate until use
This low-FODMAP Garlic Bread Ratatouille Casserole is soooo good!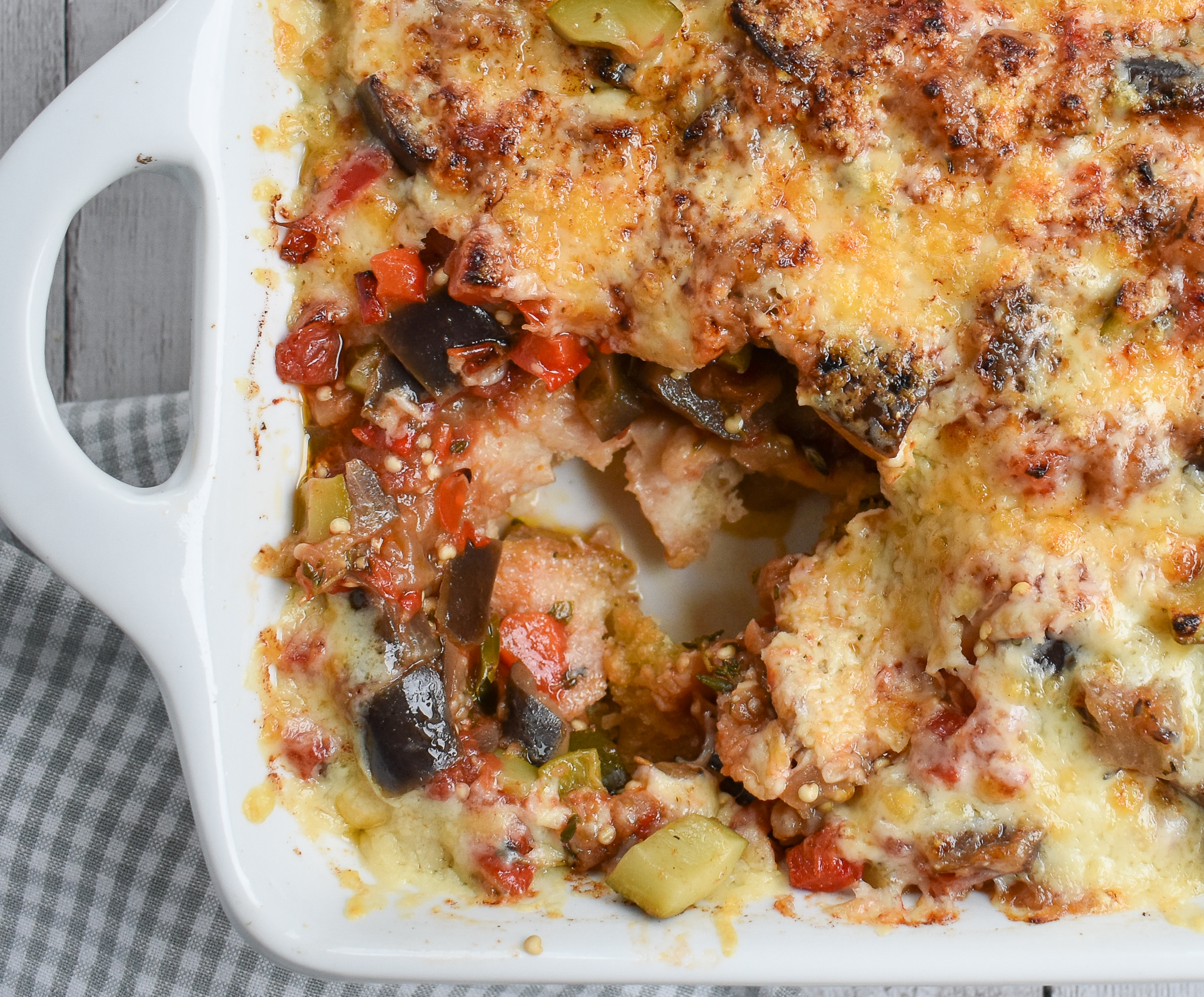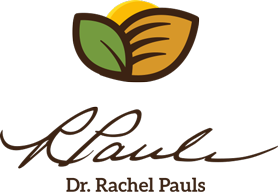 Printer Friendly Version
Comments Rating
( reviews)