IBS and PMS, The Daunting Duo; Dr Rachel Pauls's Top 7 Tips for Dealing with Symptoms
January 17, 2018
Printer Friendly Version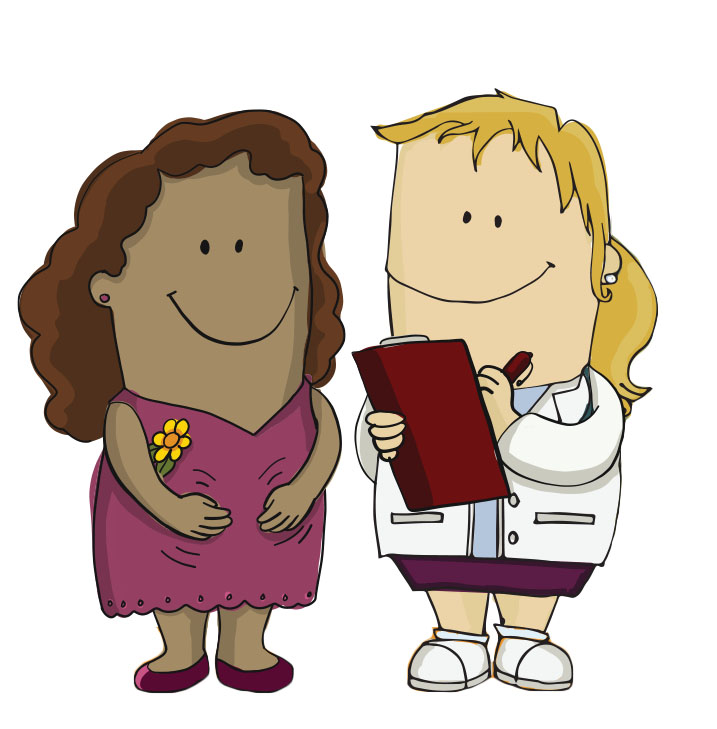 IBS and PMS- a daunting duo.  I call it the  double whammy. Every month, either just before or during your period, your IBS shifts into turbo gear. You are still eating the same, working the same, sleeping the same, doing everything the same, but your gut is just not happy! Gas/bloating, pain, diarrhea and/or constipation are making you miserable.
This relationship is definitely not in your head, and its not a coincidence. There is actually a recognized medical term for it: 'menstrual magnification'. This means that your menstrual cycle magnifies- or blows up- some of your other medical symptoms.
The cause of menstrual magnification isn't exactly known. But the hormones that fluctuate in that 28-day cycle often reach peaks right before you menstruate. Estrogen as well as progesterone contribute to bloating, mood swings, increased sensitivity and inflammation.  Add to that a surge of these other chemicals called prostaglandins, which cause muscular contractions of your uterus (aka cramps), and motor activity of the gut.  This combination of effects can become a real pain!
Speaking as someone who personally understands what you are going through, as well as a Urogynecologist and Pelvic Floor Specialist, here are my top 7 strategies to deal with your 'IBS-PMS':
Incorporate the low-FODMAP diet into your routine, if not all the time, then during this week-long flare up. By avoiding high-FODMAP foods you will be reducing triggers for your GI symptoms and calming your troubled tummy (check out our free downloadable Happy Gut Guide for some pointers as well as FODMAP food lists)
Get extra rest.  Maybe that means turning out the lights 30-45 minutes earlier, or setting the alarm a tad later. That little bit of sleep can make a big difference to your body.
Move more. Exercise can help with your digestion, mental well being and gut symptoms. Even 30 minutes of walking a day can improve how you feel dramatically.
Learn abdominal massage– Have you ever tried this? It is really awesome. Lie on your back with a pillow under your legs to support your knees and relax your abdominal wall. Then using circular motions, rub your belly clockwise. This helps mimic the intestinal pathways and triggers gut motility.  There are several online videos you can watch for further instructions (check out YouTube!).
Relaxation techniques. Try some breathing exercises, meditation or yoga. For help with relaxation methods sample a downloadable soundtrack of your preferred style of voice, music or nature sounds. Numerous studies have touted success of yoga to improve symptoms of IBS and this may be the perfect time to get started on a program.  Certain poses are specific to IBS (Check out my blog on the 5 Amazing Yoga Poses for IBS!)
Homeopathic remedies. Research has explored what herbs are great at soothing your troubled gut. Peppermint oil seems most beneficial in published studies.  Other herbs such as ginger and turmeric anecdotally can help. Personally I use a teaspoon or more of turmeric in warm water and sip this slowly when my tummy is irritated.
Distract your pain.  We aren't really sure why, but heat application can improve your discomfort.  I am a huge fan of a 'warmable' pillow (made of rice or cherry pits and usually the perfect size and weight for your lower tummy). Some have wonderful scents like lavender as well. Just place in the microwave and you have a great tool to soothe your gut and help you get some sleep!
Be healthy and happy,
Rachel Pauls MD
P.S. Check out over 300 low-FODMAP recipes on my blog!
Note: Certain conditions such as endometriosis can make IBS and PMS symptoms even worse. So if you suspect that may be related to your problem, then definitely see your gynecologist
Here are some references you may find useful:
Altman G, Cain KC, Motzer S, Jarrett M, Burr R, Heitkemper M. Increased symptoms in female IBS patients with dysmenorrhea and PMS. Gastroenterol Nurs. 2006;29:4-11.

Bharadwaj S, Barber MD, Graff LA, Shen B. Symptomatology of irritable bowel syndrome and inflammatory bowel disease during the menstrual cycle. Gastroenterol Rep (Oxf). 2015;3:185-193.

Moore JS, Gibson PR, Perry RE, Burgell RE. Endometriosis in patients with irritable bowel syndrome: Specific symptomatic and demographic profile, and response to the low FODMAP diet. Aust N Z J Obstet Gynaecol. 2017;57:201-205.

Schumann D, Langhorst J, Dobos G, Cramer H. Randomised clinical trial: yoga vs a low-FODMAP diet in patients with irritable bowel syndrome. Alimentary pharmacology & therapeutics. 2017.

Grundmann O, Yoon SL. Complementary and alternative medicines in irritable bowel syndrome: an integrative view. World journal of gastroenterology. 2014;20:346-362.

Lauche R, Kumar S, Hallmann J, et al. Efficacy and safety of Ayurvedic herbs in diarrhoea-predominant irritable bowel syndrome: A randomised controlled crossover trial. Complement Ther Med. 2016;26:171-177.

van Tilburg MA, Palsson OS, Ringel Y, Whitehead WE. Is ginger effective for the treatment of irritable bowel syndrome? A double blind randomized controlled pilot trial. Complement Ther Med. 2014;22:17-20.

Printer Friendly Version
Comments Rating
( reviews)