Dr. Rachel's Favorite Low-FODMAP Chicken Tikka Masala Recipe; Gluten-free
November 14, 2019
Printer Friendly Version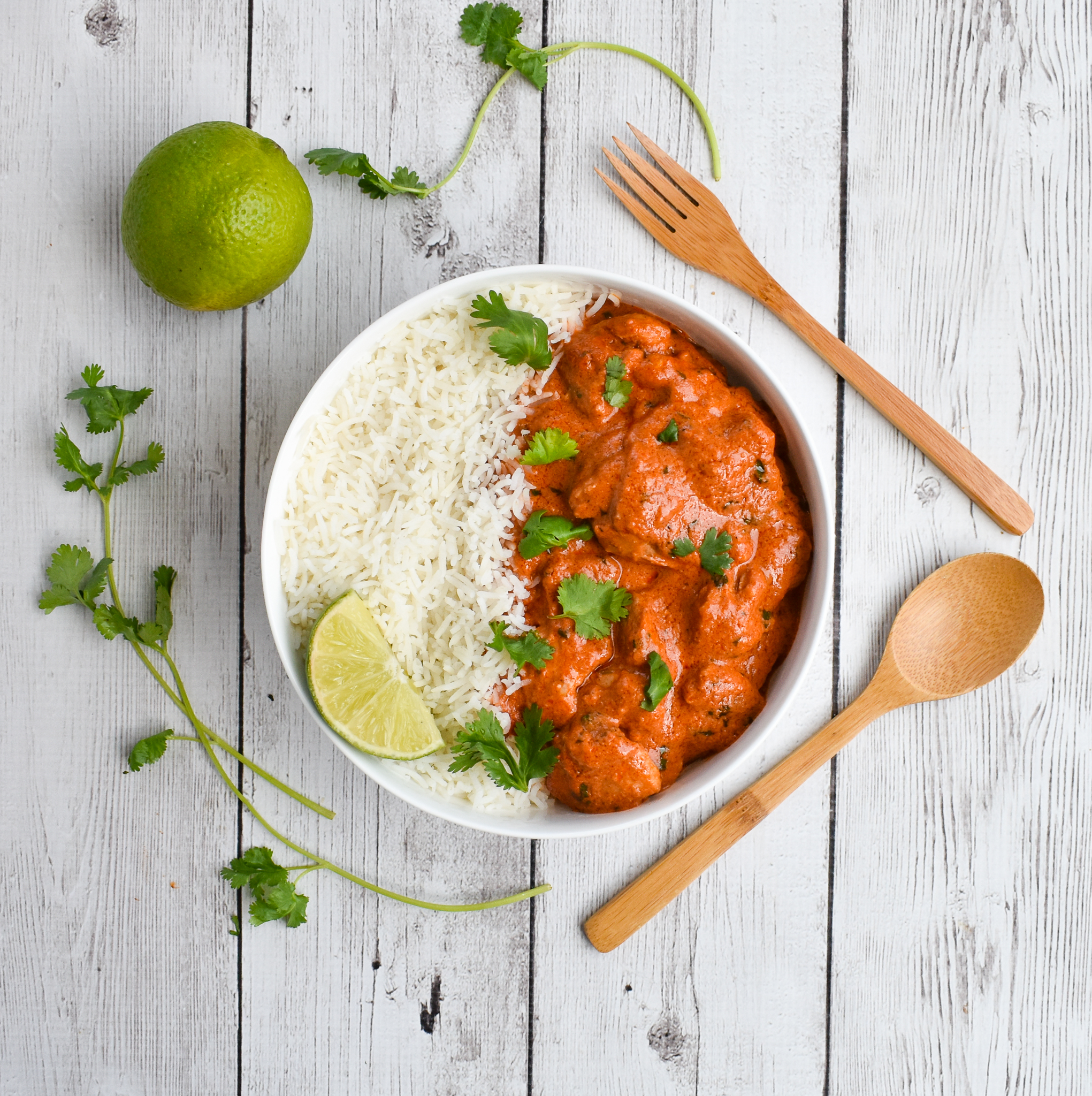 Have you been missing your favorite Indian foods while on the low-FODMAP diet?  You don't have to!
Here is a wonderful low-FODMAP Chicken Tikka Masala recipe.  Its a family favorite that you will make again and again.  While simple to prepare, this low-FODMAP recipe results in tender and flavorful chicken morsels that will remind you of your favorite Indian restaurant (but without the onion and garlic!).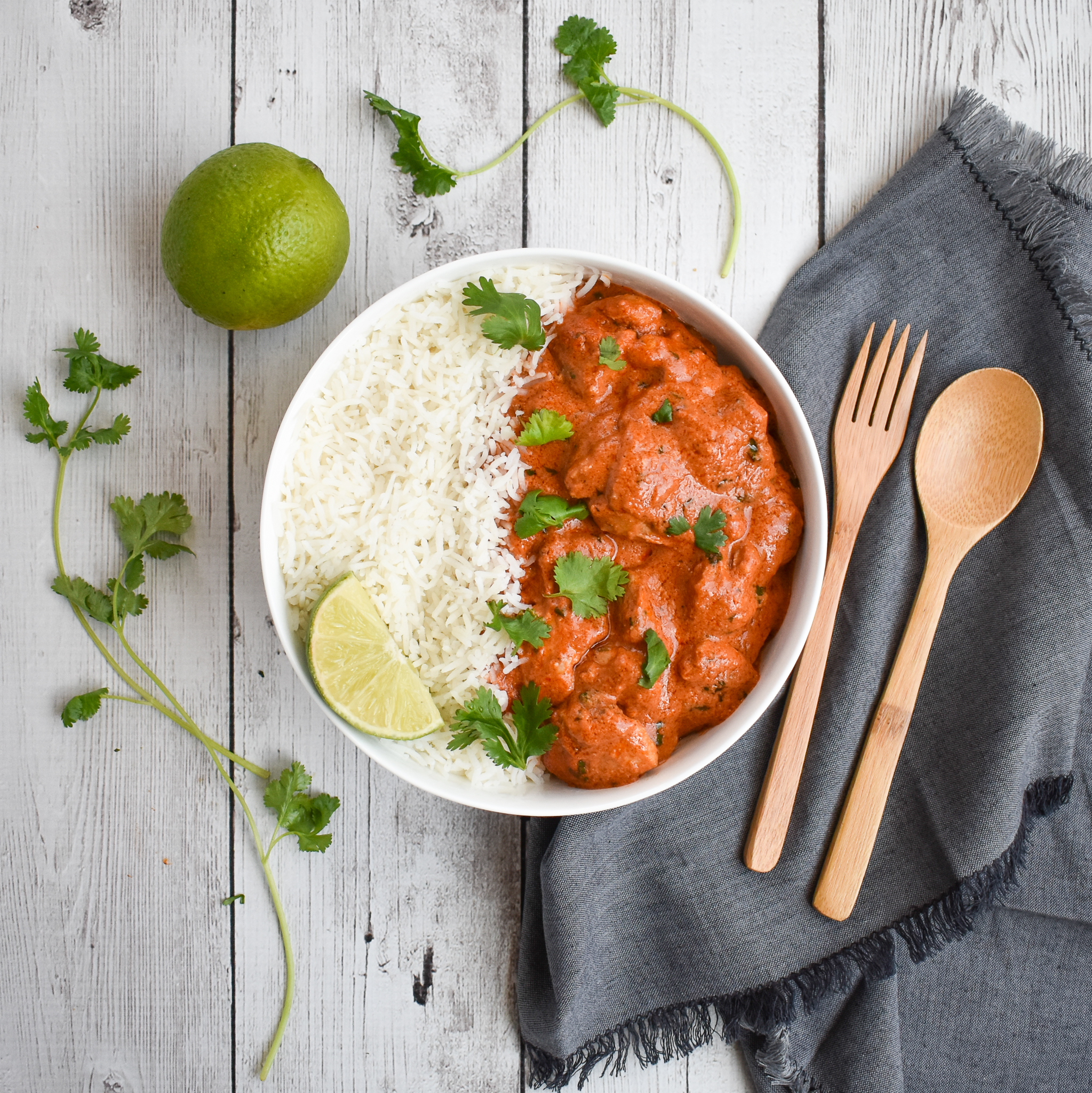 It is a little spicy, a lot creamy, and beautifully aromatic.  I think it tastes exactly like the Chicken Tikka Masala I used to get every Friday when I was in my fellowship training.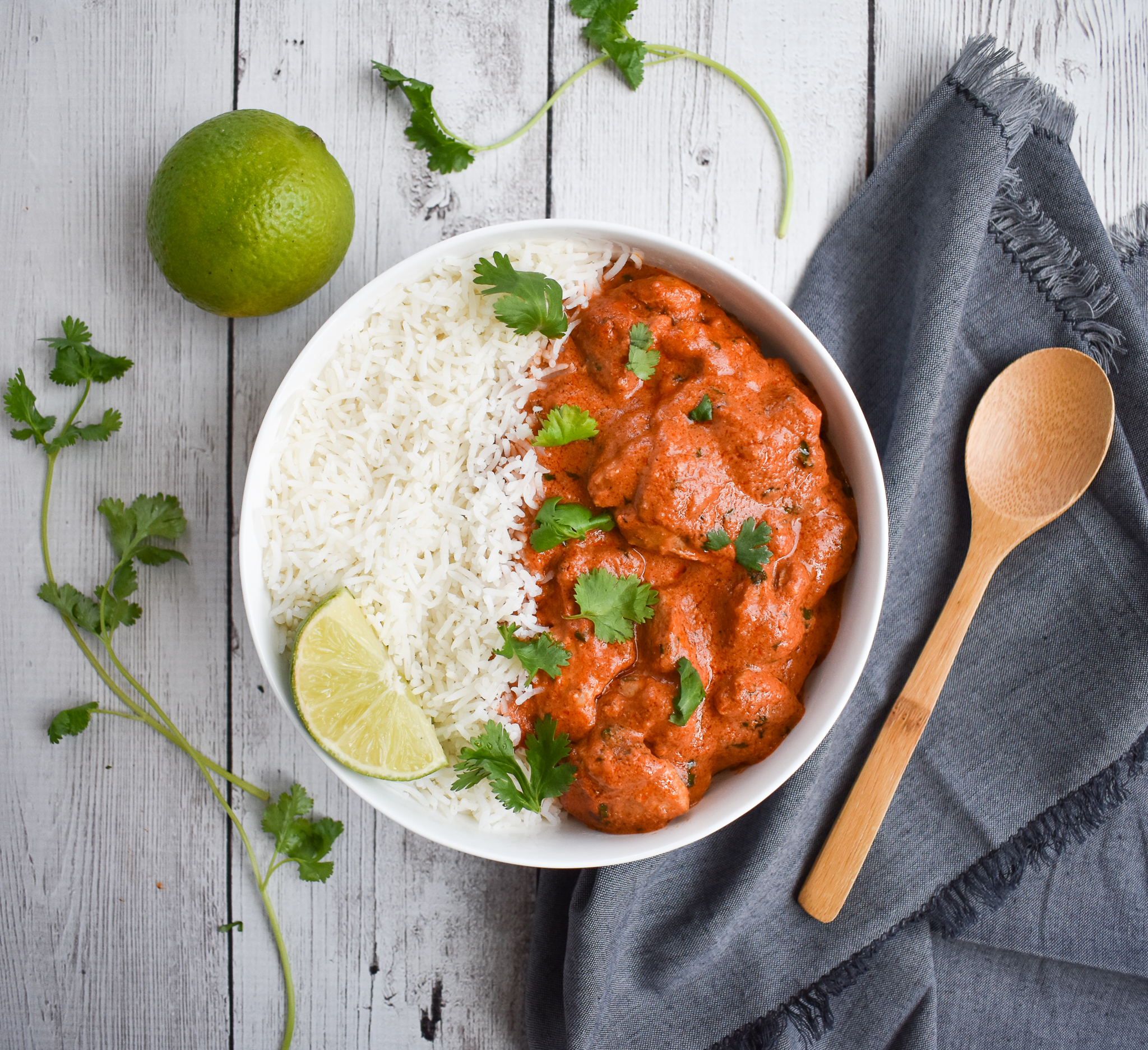 Try it with low-FODMAP rice, noodles, or with my low-FODMAP Rice Quinoa Medley.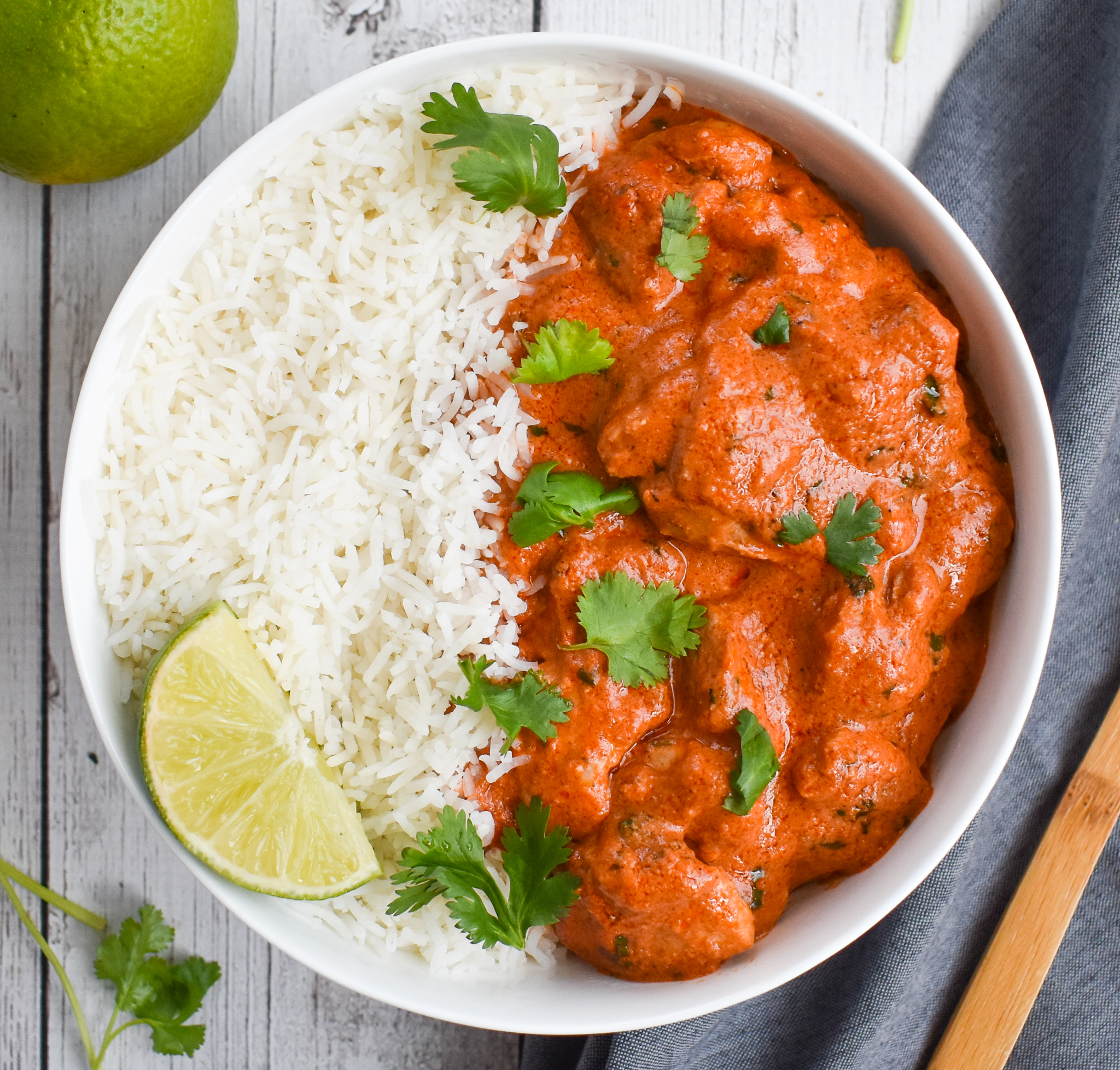 You may also love:
Or check out over 450 more low-FODMAP recipes on the blog. IBS-friendly!
Be healthy and happy,
Rachel Pauls, MD
---
Dr. Rachel's Favorite Low-FODMAP Chicken Tikka Masala Recipe; Gluten-free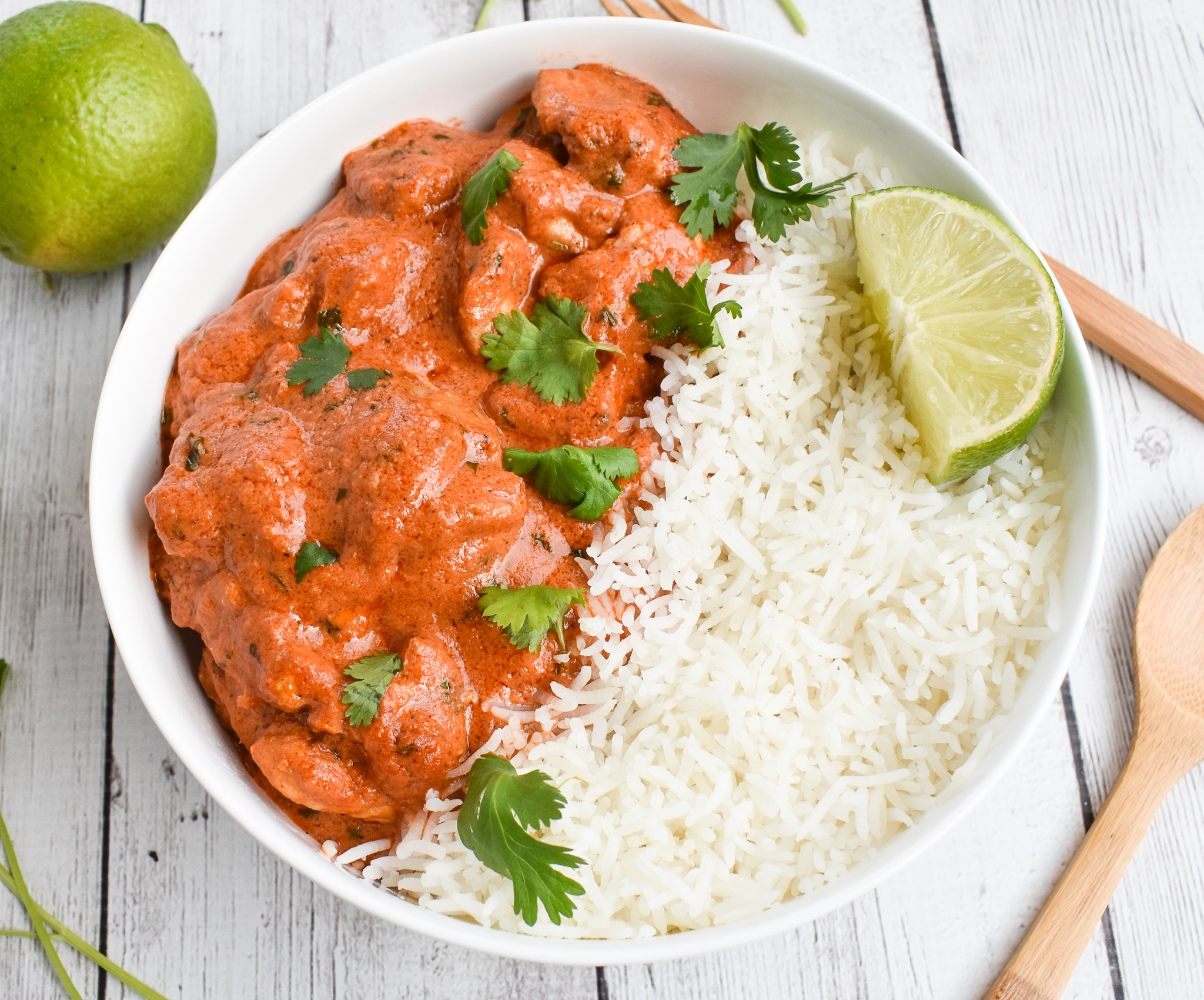 Although this recipe has not been tested, a single serving should be low-FODMAP based on the ingredients
Serves: 6
Prep + Cook Time: 45 minutes
Total time: 45 minutes
Ingredients
For the low-FODMAP Chicken Tikka:
2 pounds boneless, skinless chicken thighs (this recipe works better with thighs than chicken breasts)
1/4 cup plain whole milk lactose-free yogurt (Greek-style or regular)
1 tablespoon garlic infused olive oil (for tips on shopping for these oils, check my low-FODMAP recipe swap blog)
2 tablespoons canola or olive oil
2 teaspoons fresh lime or lemon juice
For the low-FODMAP Masala sauce:
1 tablespoon ground coriander
1 & 1/2 teaspoons ground cumin
1/2 teaspoon ground cardamom
1/2 teaspoon ground nutmeg
1 & 1/2 teaspoons paprika
1/2 teaspoon cayenne
1 tablespoon grated peeled fresh ginger
4 tablespoons (1/2 stick) unsalted butter
1 & 1/2 cups canned tomato purée (ensure no high-FODMAP additives)
¾ cup water
1/2 cup canned coconut cream

Note: This is NOT the same as 'Cream of Coconut".  Canned coconut cream is unsweetened, and can be purchased as the cream, or if you buy full fat coconut milk and chill it, you can skim the creamy layer from the top of the can and use that in recipes.  See my low-FODMAP Coconut Whipped Cream Recipe for details!

1 & 1/4 teaspoons kosher salt
1/2 teaspoon freshly ground black pepper
1/2 cup chopped fresh cilantro plus additional sprigs for garnish
Directions
Marinate the low-FODMAP Chicken Tikka:
Chop the chicken thighs into bite sized pieces
In a medium bowl, whisk together the yogurt, 1 tablespoon garlic infused oil, lime (or lemon) juice
Add the chicken, and rub the marinade over the meat
Set the chicken aside while you make the sauce
Prepare the low-FODMAP masala sauce:
In a small bowl, whisk together the coriander, cumin, cardamom, nutmeg, paprika, cayenne, and grated ginger
In a heavy, wide 4-quart pot or sauté pan over moderately high heat, melt the butter
Reduce the heat to low then stir in the spice and ginger mixture
Add the tomato purée, water, coconut cream, and salt, and bring the sauce to a boil
Reduce the heat to gently simmer the sauce, uncovered, until thickened slightly, about 10 minutes
While sauce is simmering, cook chicken:
Heat a heavy 11- to 12-inch griddle or skillet over moderately high heat until very hot and add 1 tablespoon of canola oil
Working in batches, cook the chicken pieces, turning them a few times and lowering the heat if the chicken chars too quickly, until just cooked through and browned well on both sides
Transfer the chicken as cooked to a cutting board
When all the chicken is cooked, add the chicken to the simmering sauce and continue to gently simmer it, stirring occasionally, for 5 minutes
Remove the pan from the heat, stir in the black pepper and chopped cilantro, and season with salt
Transfer the chicken to a serving dish and garnish with additional cilantro sprigs
Serve with low-FODMAP Rice Quinoa or other low-FODMAP rice or low-FODMAP Foccacia
Soooo good.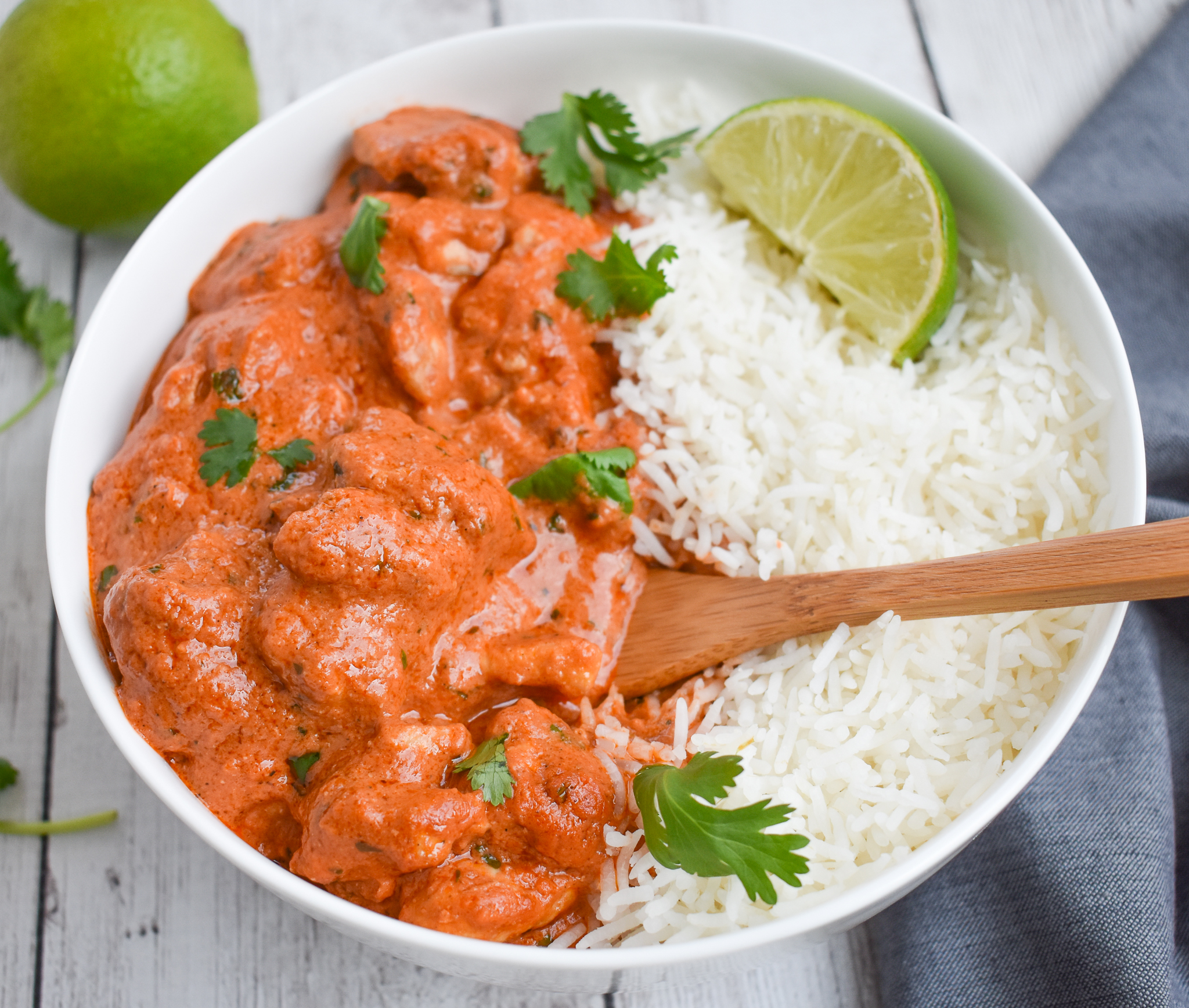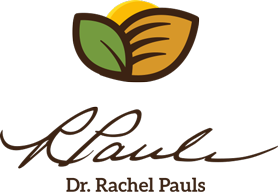 Printer Friendly Version
Comments Rating
( reviews)