Delicious Low-FODMAP Chocolate Chip / Chunk Muffins; Gluten-free, Dairy-free
February 2, 2019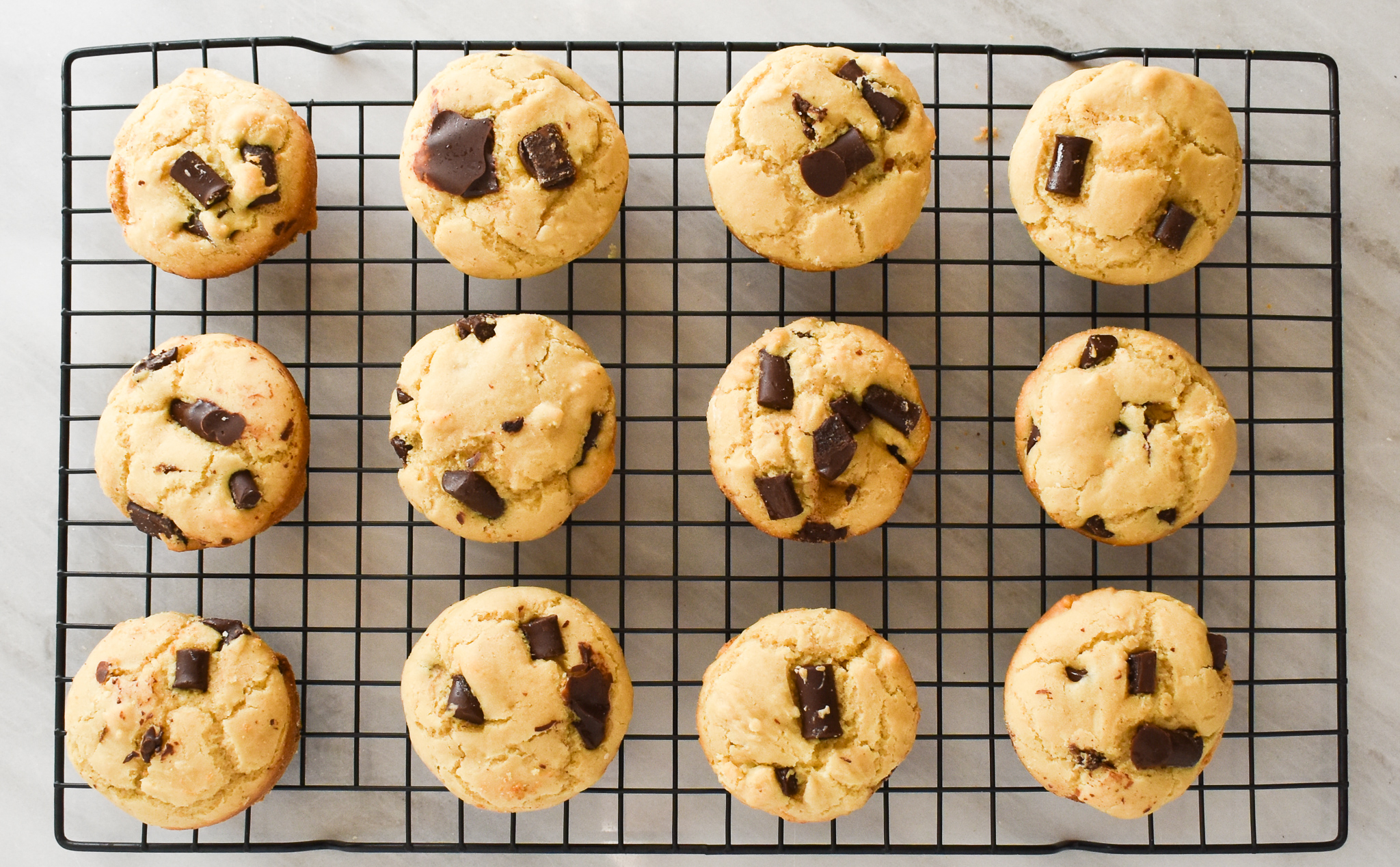 This recipe is the best I've found for low-FODMAP Chocolate Chunk (or chip) muffins.  Light and moist with the melted chocolate in every bite.  You cannot tell this is gluten-free or low-FODMAP.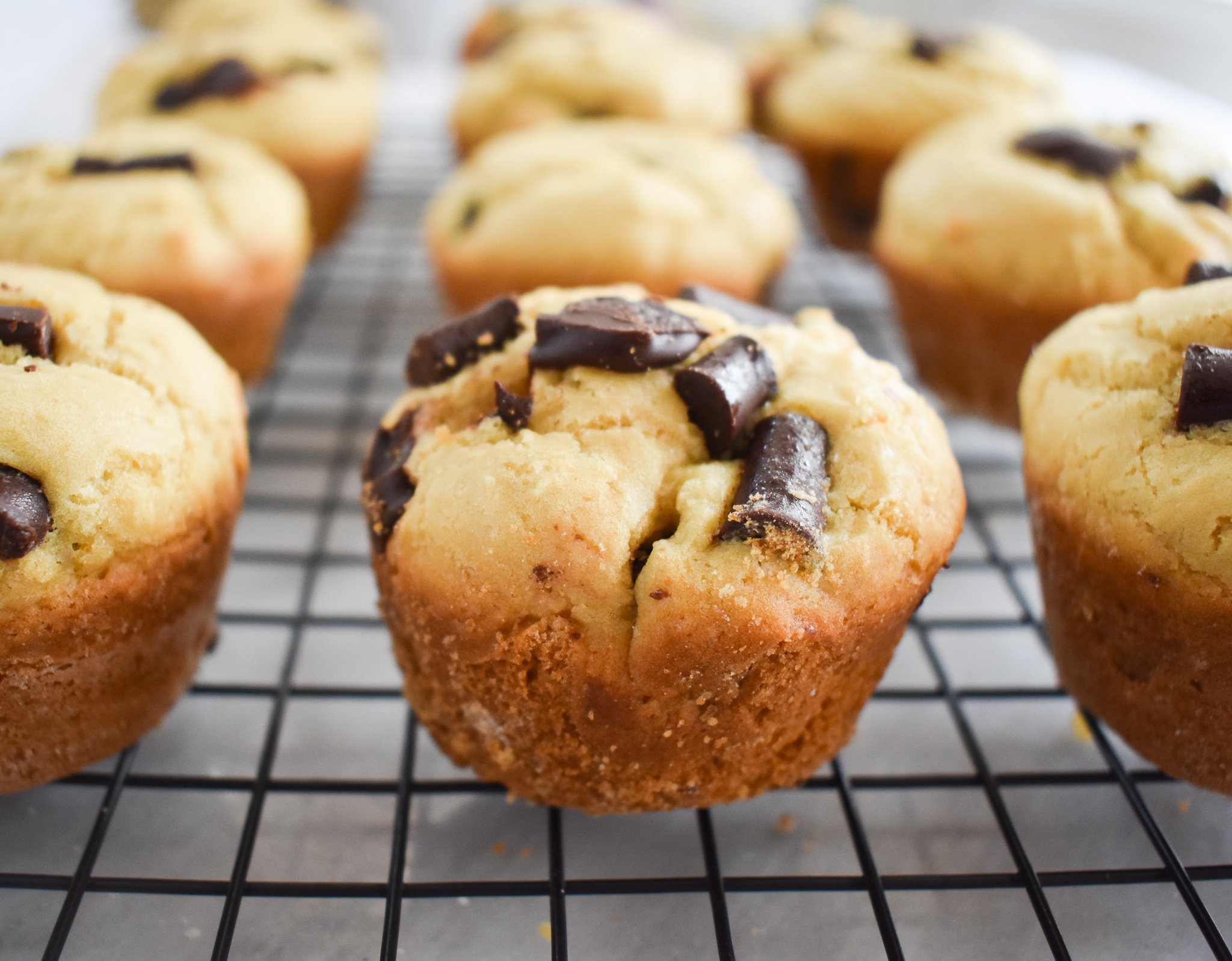 This recipe yields low-FODMAP Chocolate Chunk muffins that rival my favorite cafe for breakfast treats (Starbucks).  My sons are the toughest judges and they agree!  They remind me so much of a low-FODMAP Chocolate Chunk Cookie (see my recipe) .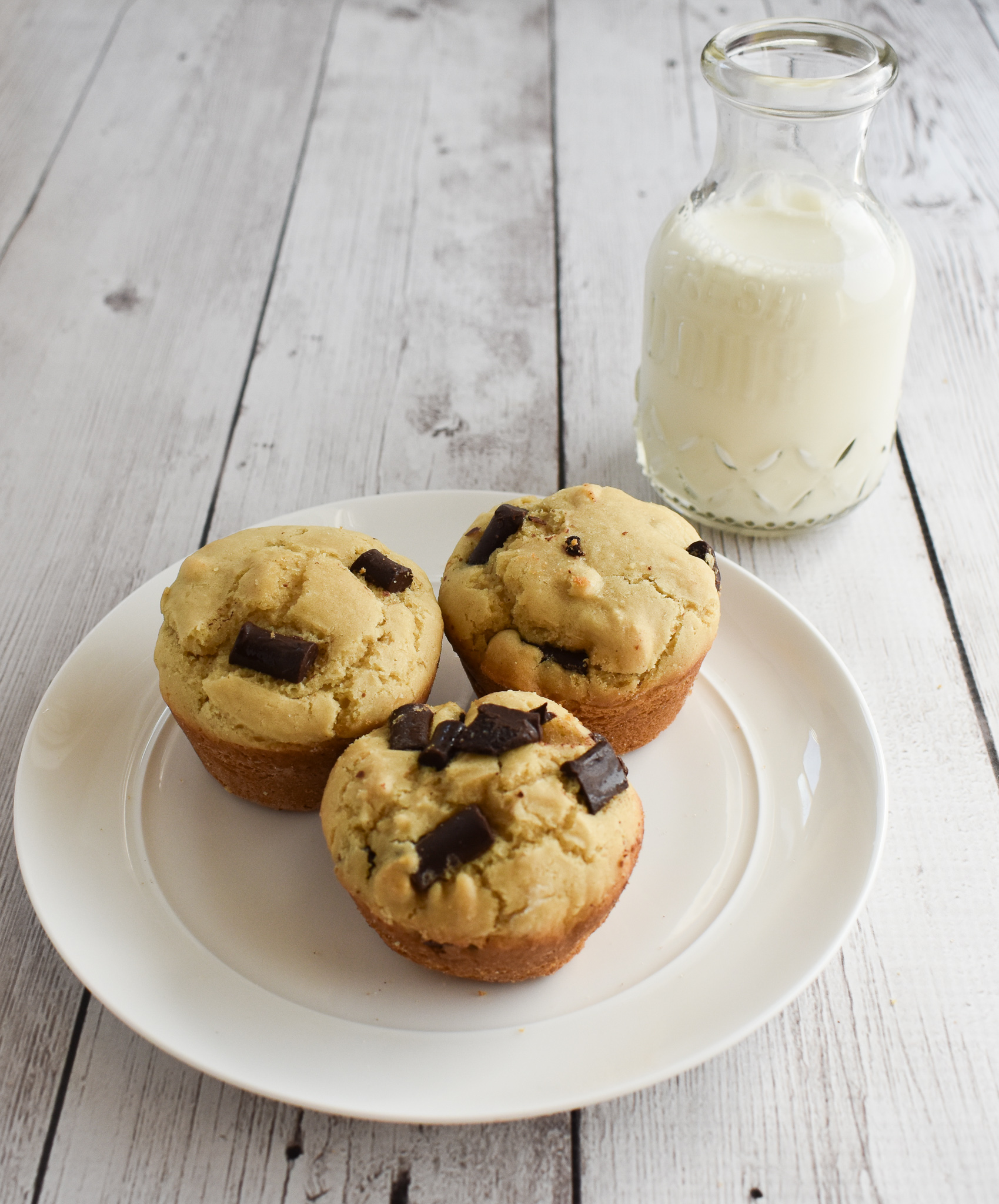 For over 200 more low-FODMAP recipes, check out the blog.  You may also love my low-FODMAP Blueberry Muffins and my low-FODMAP Pecan Cinnamon Crumb Muffins.
Be healthy and happy,
Rachel Pauls, MD

---
Low-FODMAP Chocolate Chunk Muffins; Gluten-free, Dairy-free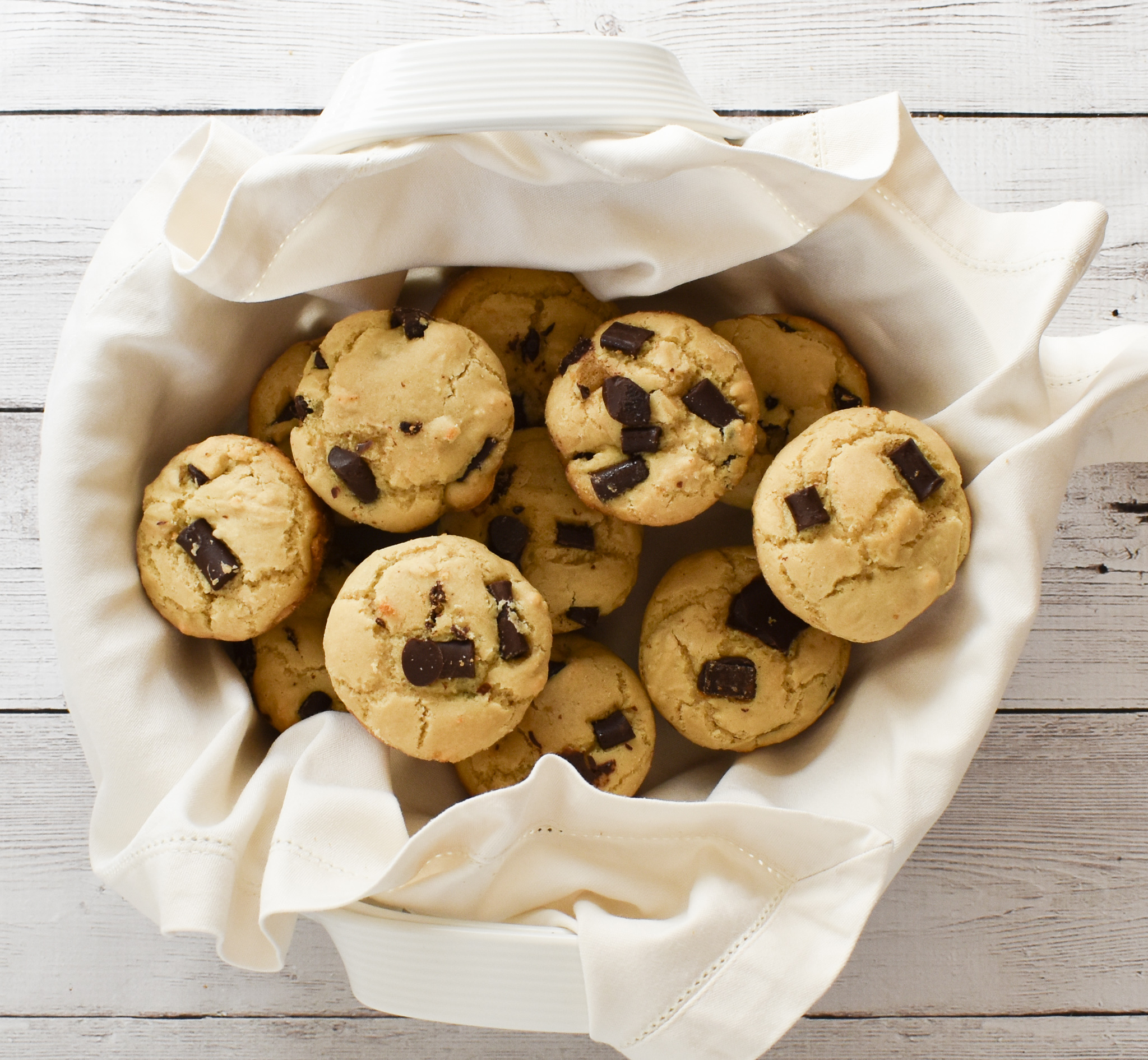 Although this recipe has not been tested, a single serving should be low-FODMAP based on the ingredients.
Serves 12 muffins
Prep time: 20 minutes
Bake time 18-22 min (*as ovens vary, begin checking about 3-5 minutes prior to end time.  You want the muffins to be somewhat moist in the middle as they will continue baking)
Total time: 45 minutes
Bake 350 F
Ingredients
2 cups low-FODMAP, gluten-free flour (I use Authentic Foods GF Classical Blend- the results are so consistent!  Check out my low-FODMAP bake off blog to see why)
2/3 cup sugar
1 tablespoon baking powder
1 teaspoon baking soda
3/4 teaspoon xanthan gum if not added to your flour choice
1/4 teaspoon salt
7 tablespoons low-FODMAP milk (almond milk or lactose-free)

this is 1/2 cup minus 1 tablespoon

1/2 cup canola oil
2 large eggs
1 teaspoon vanilla extract
1 cup semi-sweet chocolate chunks plus extra for topping

Enjoy Life brand makes dairy-free chocolate chunks in a ready-made bag!  Easier than chopping
Directions
Preheat oven to 350 F
Grease muffin tin with vegetable shortening or use muffin cups
Mix low-FODMAP flour, sugar, baking powder, baking soda, xanthan gum in large bowl
In another medium bowl or large measuring cup, mix 7 tablespoons low-FODMAP milk and 1/2 cup oil
Add eggs and vanilla to milk/oil mixture and beat together
Place the liquids into the flour mixture and stir until just combined
Fold in chocolate chunks
Scoop muffin batter into cups/tin to 2/3 full
Sprinkle more chocolate chunks on the tops
Bake about 18-22 minutes, will be light golden

my oven took exactly 18 minutes

Allow to sit about 5 minutes then transfer to a rack to cool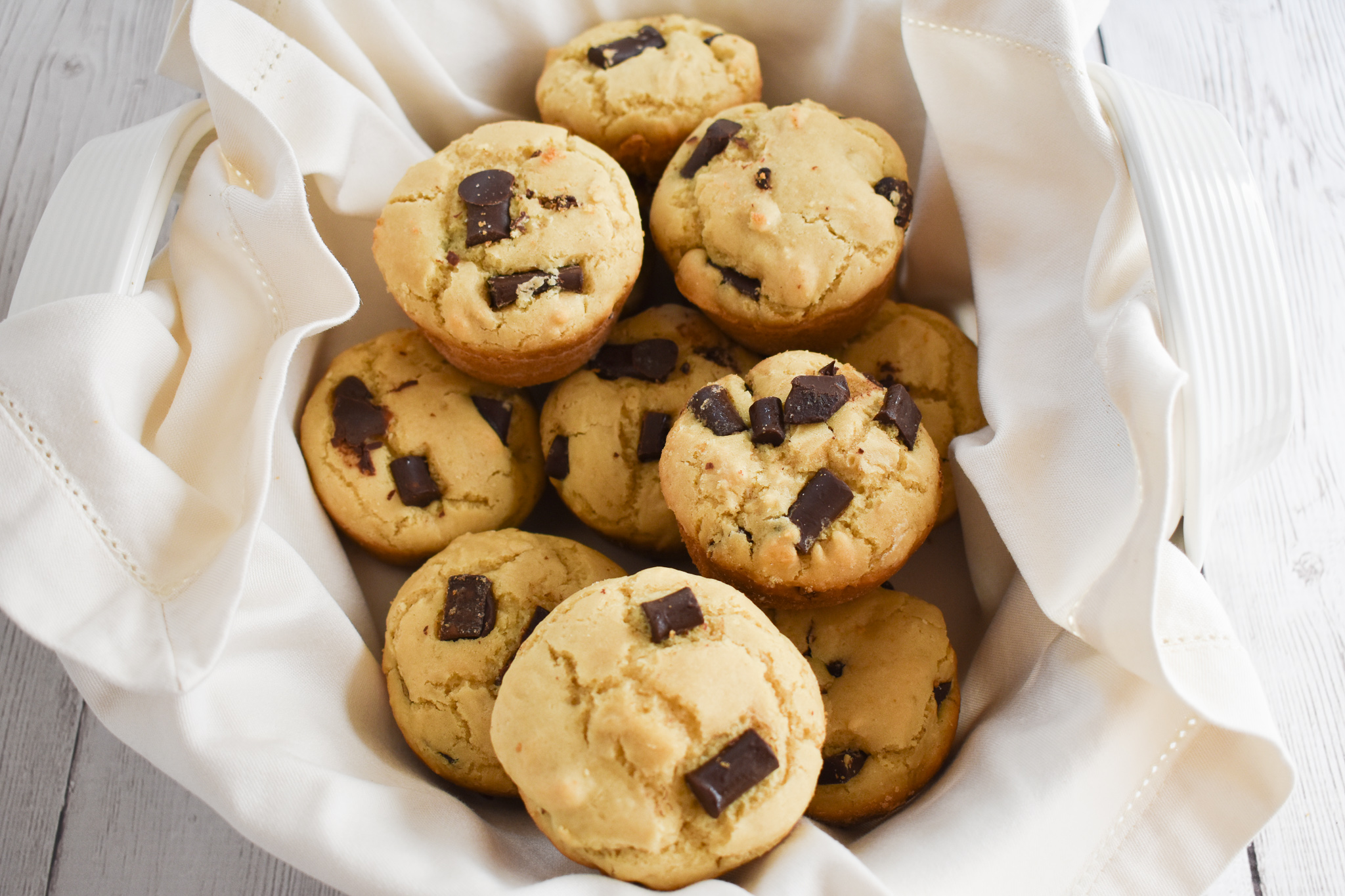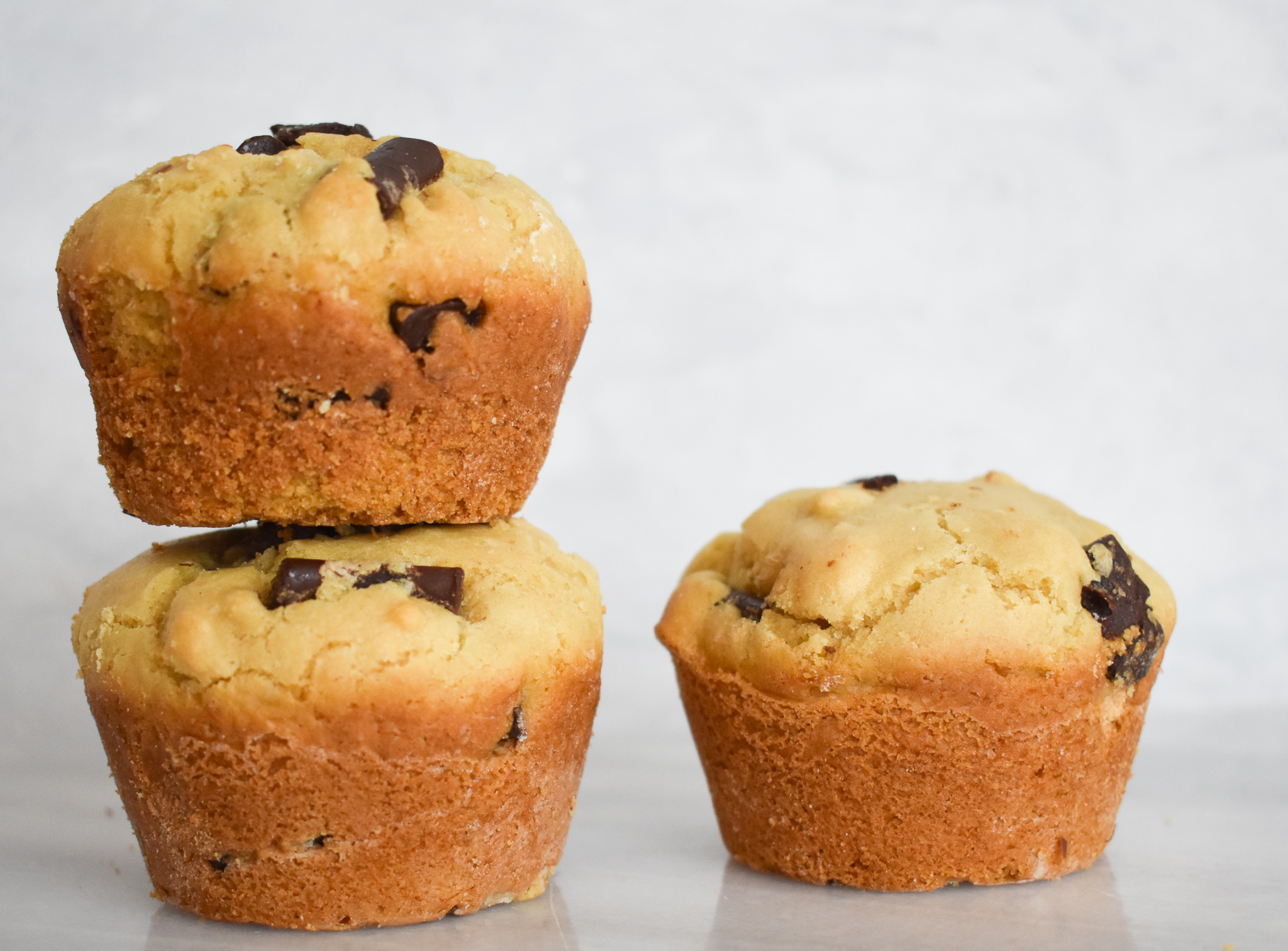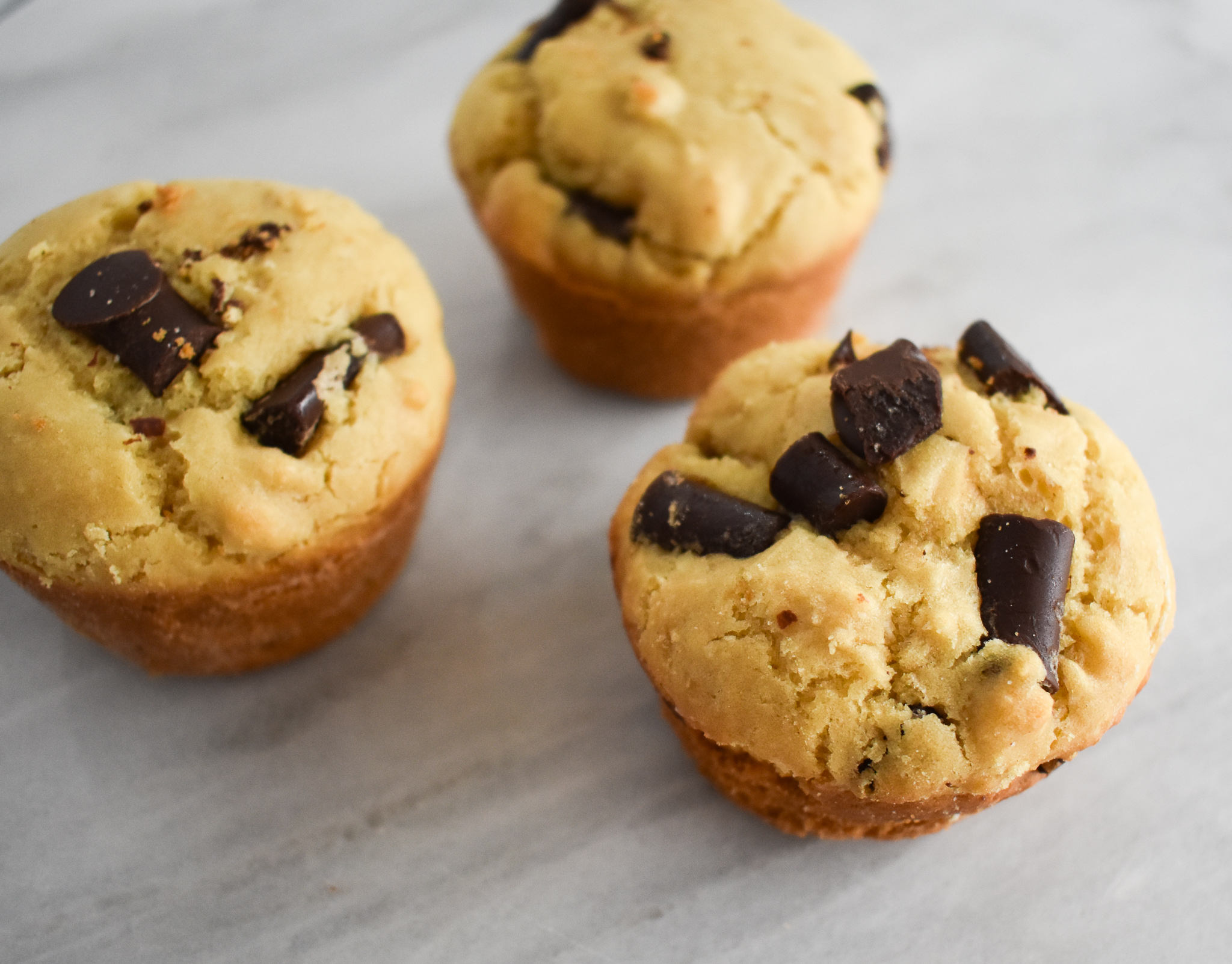 These are so soft and moist inside…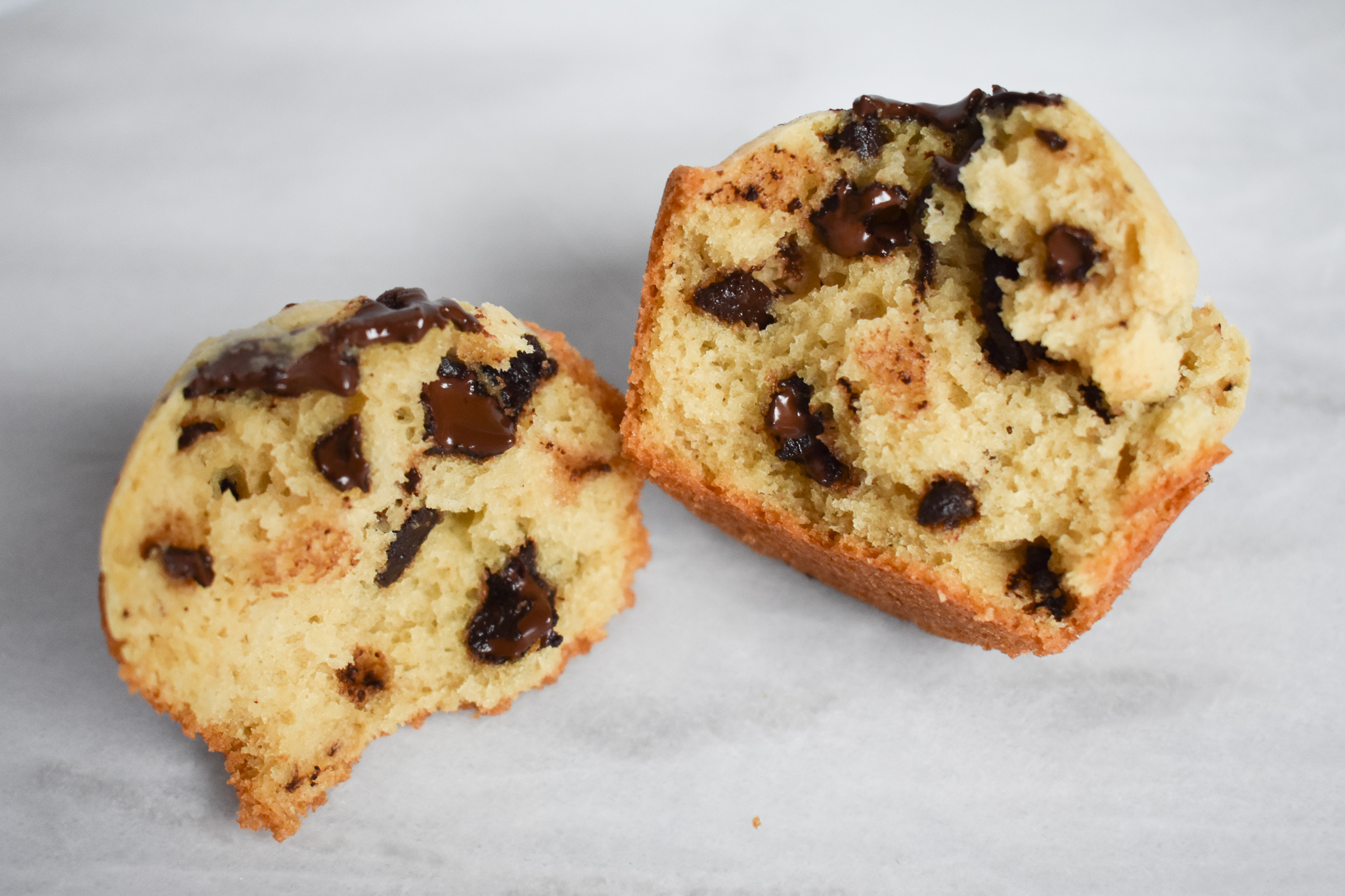 My 10 year old gobbled these low-FODMAP Chocolate Chunk muffins!