Classic Low-FODMAP Italian Meatballs Recipe; Gluten-free
September 7, 2018
Printer Friendly Version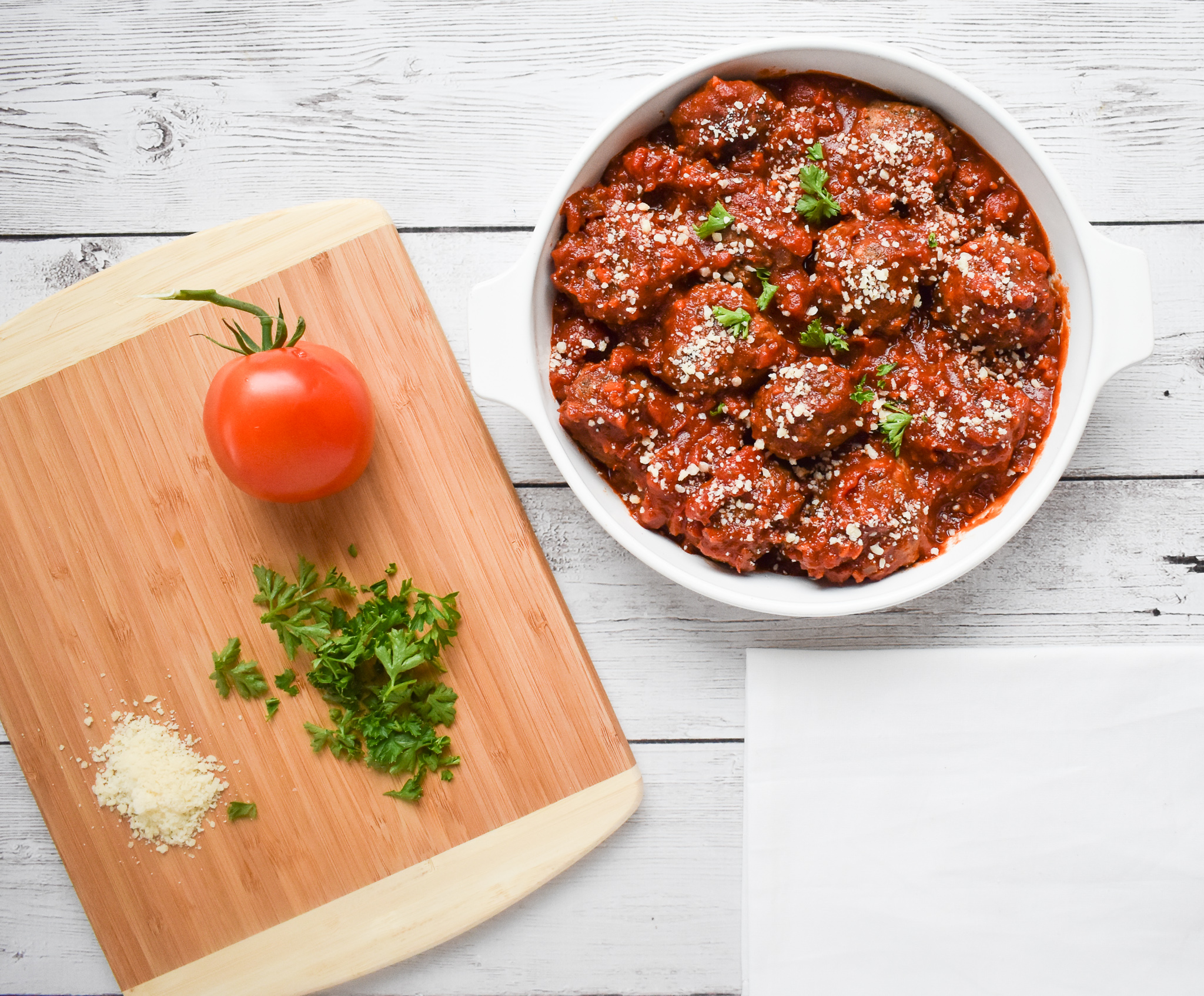 Just because you are on the low-FODMAP diet, it does not mean you can't enjoy all your favorite foods (one of my personal mantras).  Here is a classic recipe for low-FODMAP Italian Meatballs that is full of the flavors you love.  These low-FODMAP Meatballs are great with low-FODMAP spaghetti or other pasta, or in a low-FODMAP meatball sandwich.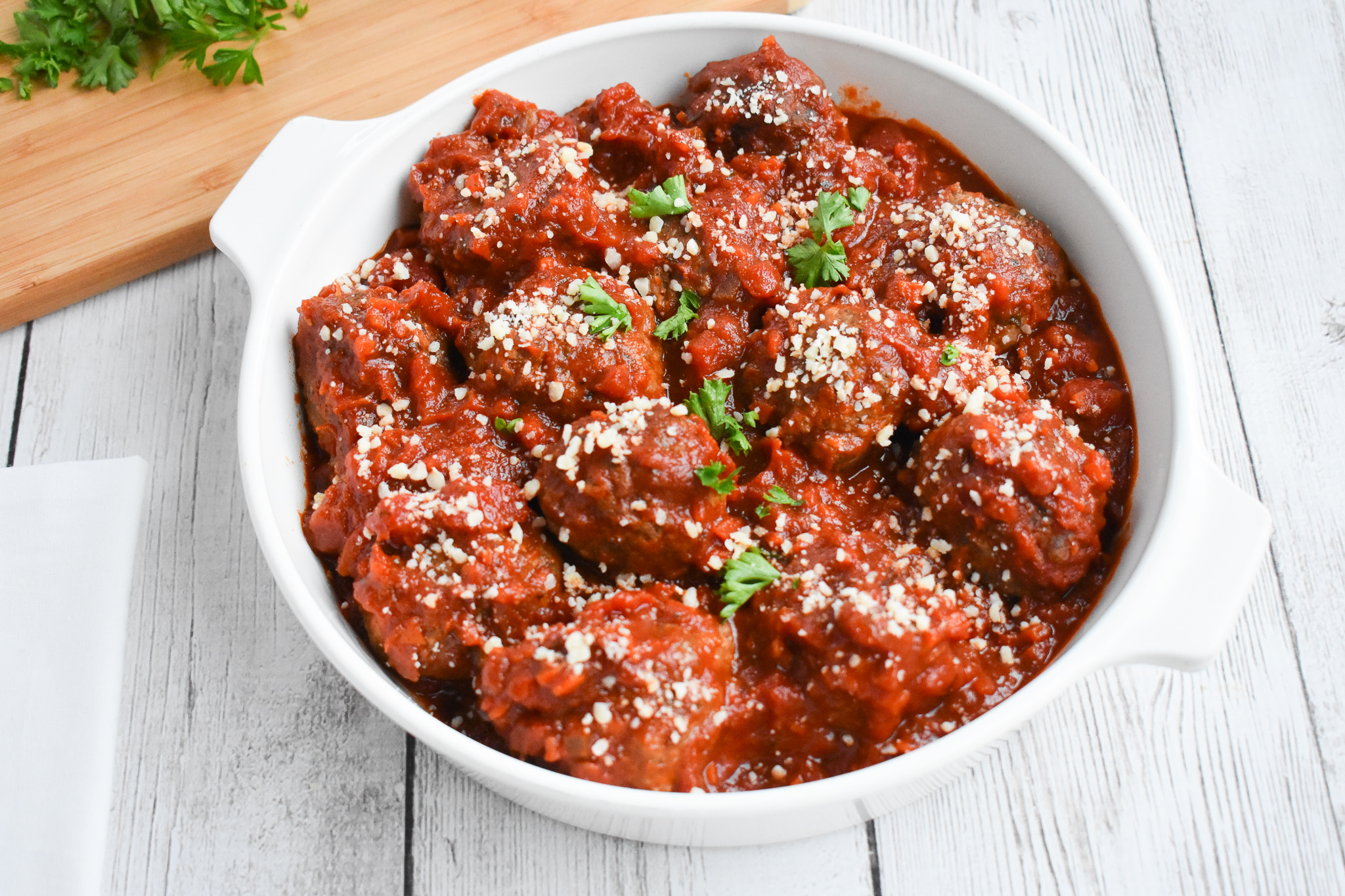 Pair these low-FODMAP Meatballs with my low-FODMAP Marinara sauce recipe for the perfect combination, and added vegetable nutrients.  Low-FODMAP Meatballs are rich, filling and disappear fast!  A meal you can be proud to serve your family.  This recipe is also gluten-free.
I love using my low-FODMAP Happy Spice Italian Seasoning to make this low-FODMAP recipe even easier.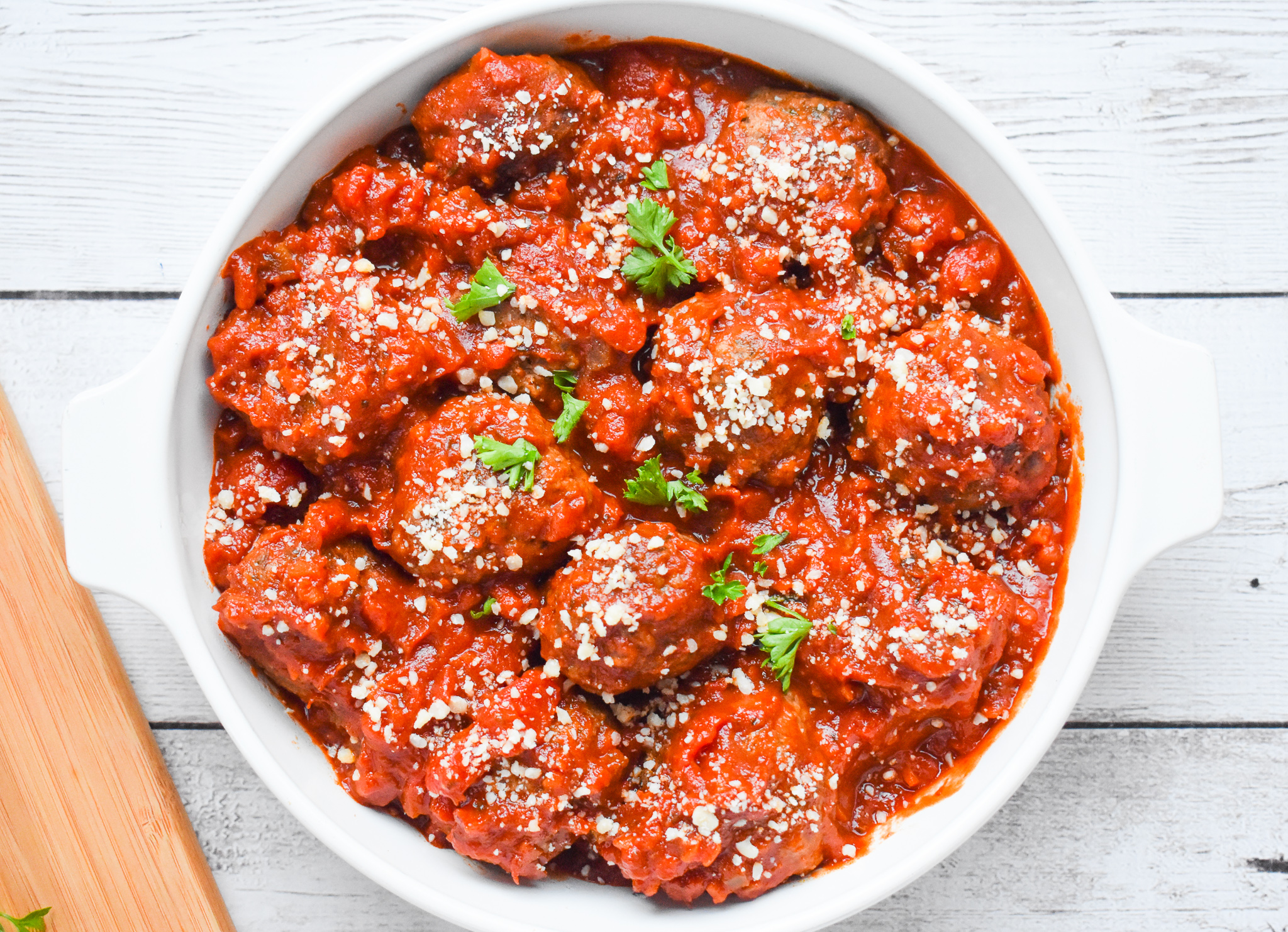 Check out over 400 more free low-FODMAP recipes on my blog.
You may also love my
Be healthy and happy,
Rachel Pauls, MD
---
Classic Low-FODMAP Italian Meatballs (with Spaghetti); Gluten-free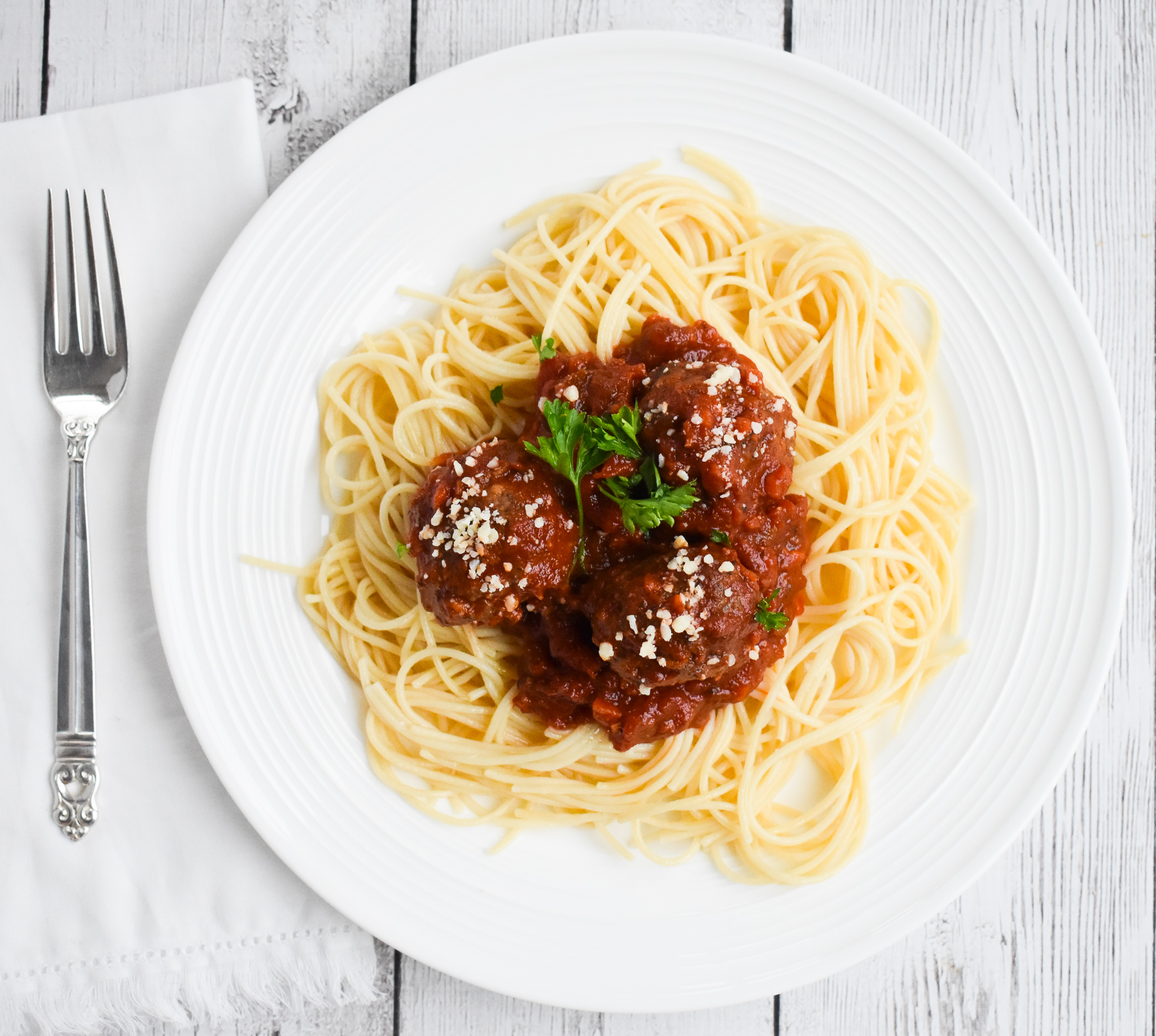 Although this recipe has not been lab tested, a single serving should be low-FODMAP based on the ingredients
Serves 4
Prep time 15 minutes, plus chilling
Cook time 20 minutes
Total time 35-40 minutes
Ingredients
1 cup low-FODMAP, gluten-free bread crumbs (try my low-FODMAP Breadcrumbs recipe)
5 tablespoons low-FODMAP milk (such as almond milk or lactose-free)
¼ cup grated Parmesan cheese, plus additional for garnish if desired
3 tablespoons minced fresh parsley
1 large egg yolk
1 tsp salt
1 tsp freshly ground black pepper
1 tablespoon low-FODMAP Happy Spices Italian Seasoning
1 pound extra lean ground beef, or your favorite ground meat
1 tablespoon garlic-infused olive oil
2 tablespoons canola or olive oil (for frying)
16 ounces Rachel's best low-FODMAP spaghetti/ marinara sauce
12 ounces low-FODMAP, gluten-free pasta of your choice, prepared and tossed with olive oil or butter
Directions
Prepare the low-FODMAP meatballs
Combine the breadcrumbs and low-FODMAP milk in a bowl
Add the parmesan, parsley, egg yolk, salt, pepper, Happy Spices Italian Seasoning and mix
Add the ground beef and the infused oil and mix until all combined well
Form mixture into 1.5 inch round balls (about 12) and refrigerate until firm (About 15 minutes)
In a large skillet, heat remaining oil, then add meatballs and brown them on all sides, about 10 minutes
Transfer meatballs to paper towel-lined plate
Drain oil from skillet
Place the low-FODMAP marinara sauce into the skillet to warm
Add meatballs to sauce and simmer about 10 minutes
Plate low-FODMAP pasta and top with sauce and meatballs, garnish with sprinkled parmesan and fresh parsley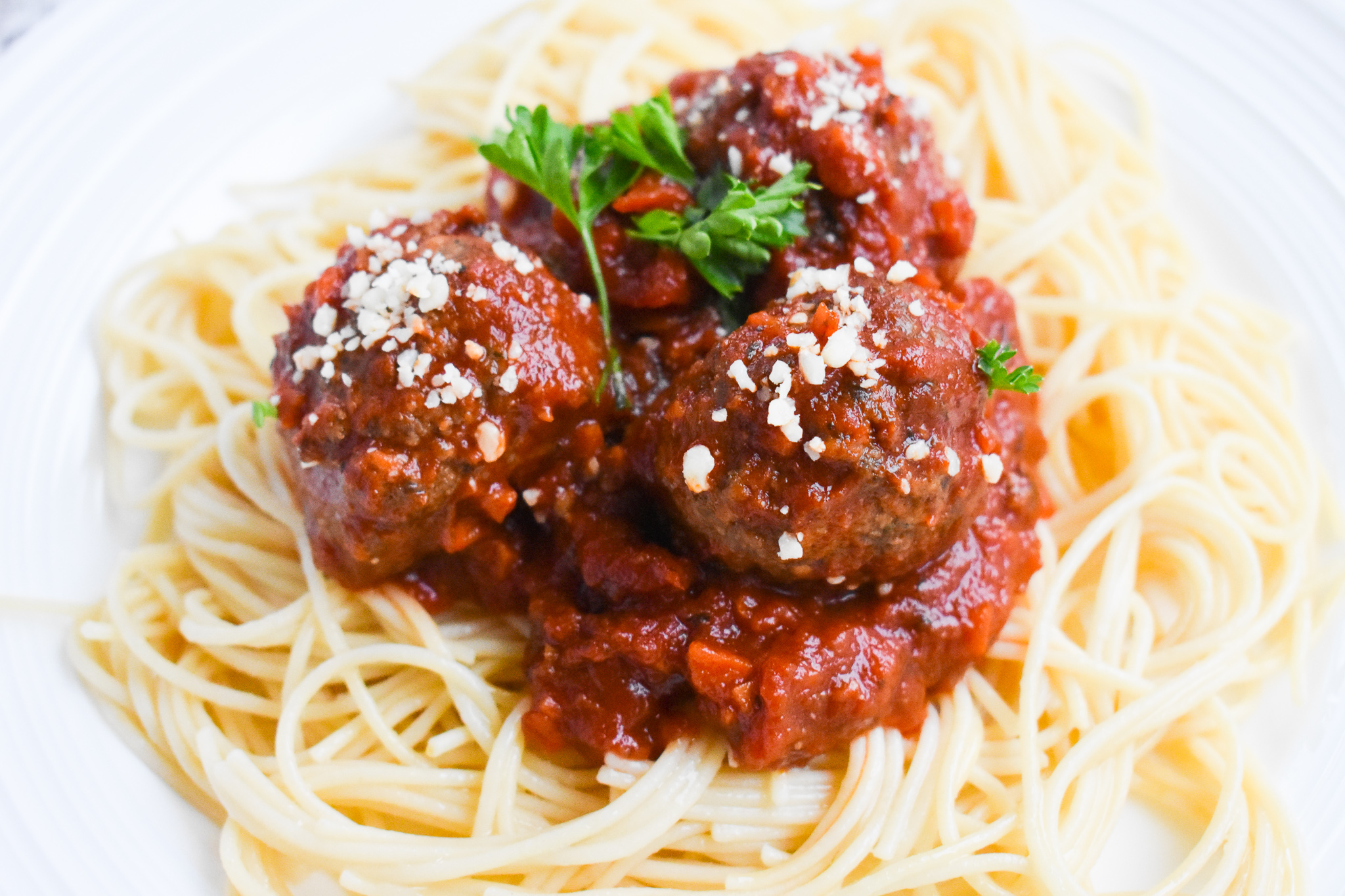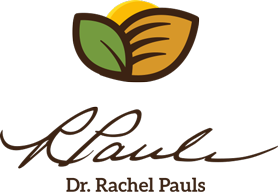 Printer Friendly Version
Comments Rating
( reviews)