The Best Low-FODMAP Banana Cake with Peanut Butter and Chocolate Frostings; Gluten-free, Dairy-free
July 30, 2019
Printer Friendly Version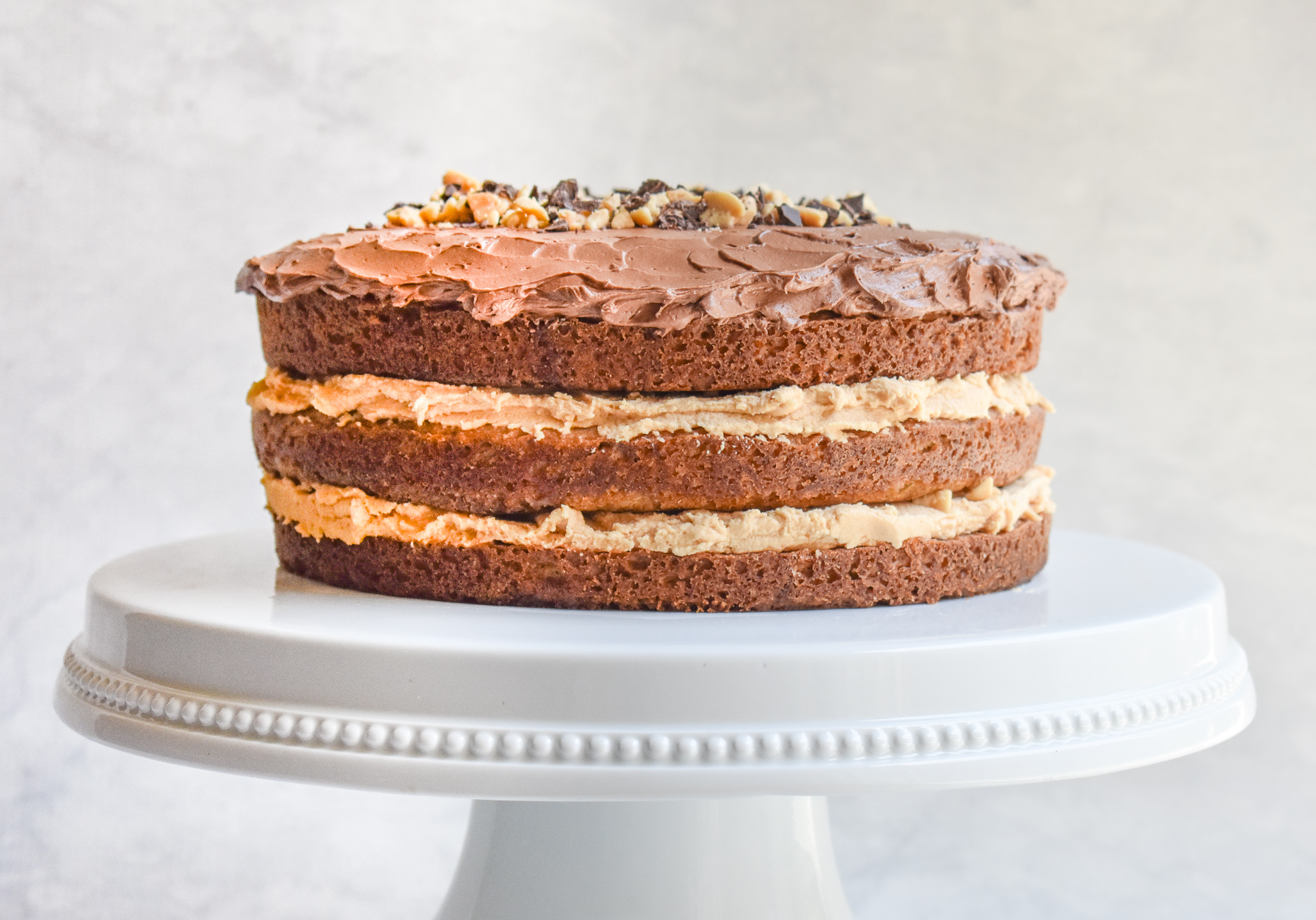 Talk about delicious. This is the BEST ever low-FODMAP Banana Cake, layered with low-FODMAP Peanut Butter and Chocolate Buttercreams. Amazing flavors in every bite. I am very serious about my low-FODMAP Cakes.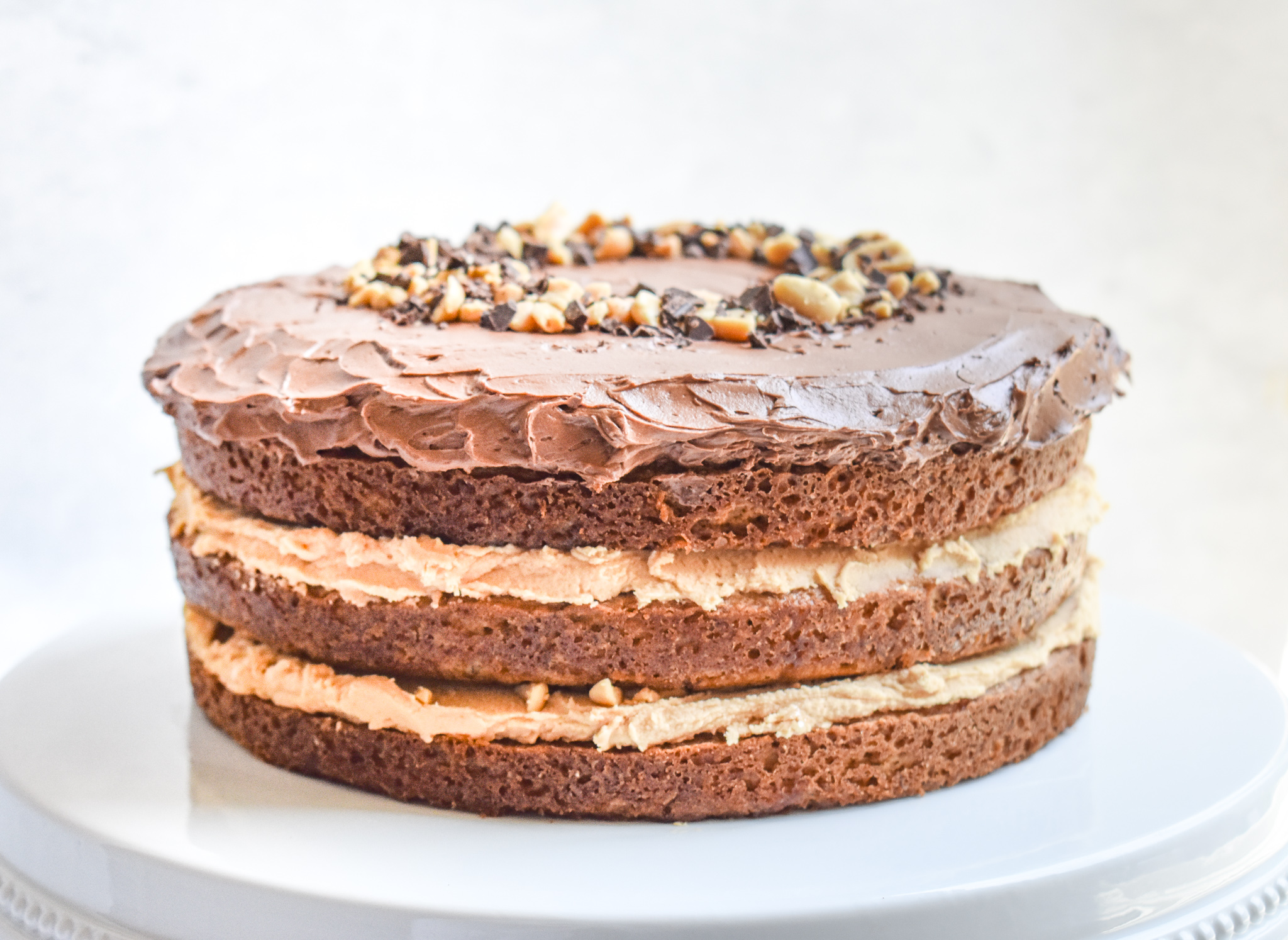 A banana cake is different from a banana bread (I have a delicious low-FODMAP Banana Bread recipe), as a banana cake will be lighter and fluffier.  I like a banana bread for a casual weekend morning, while this cake goes perfectly on the table for a baby shower or holiday event.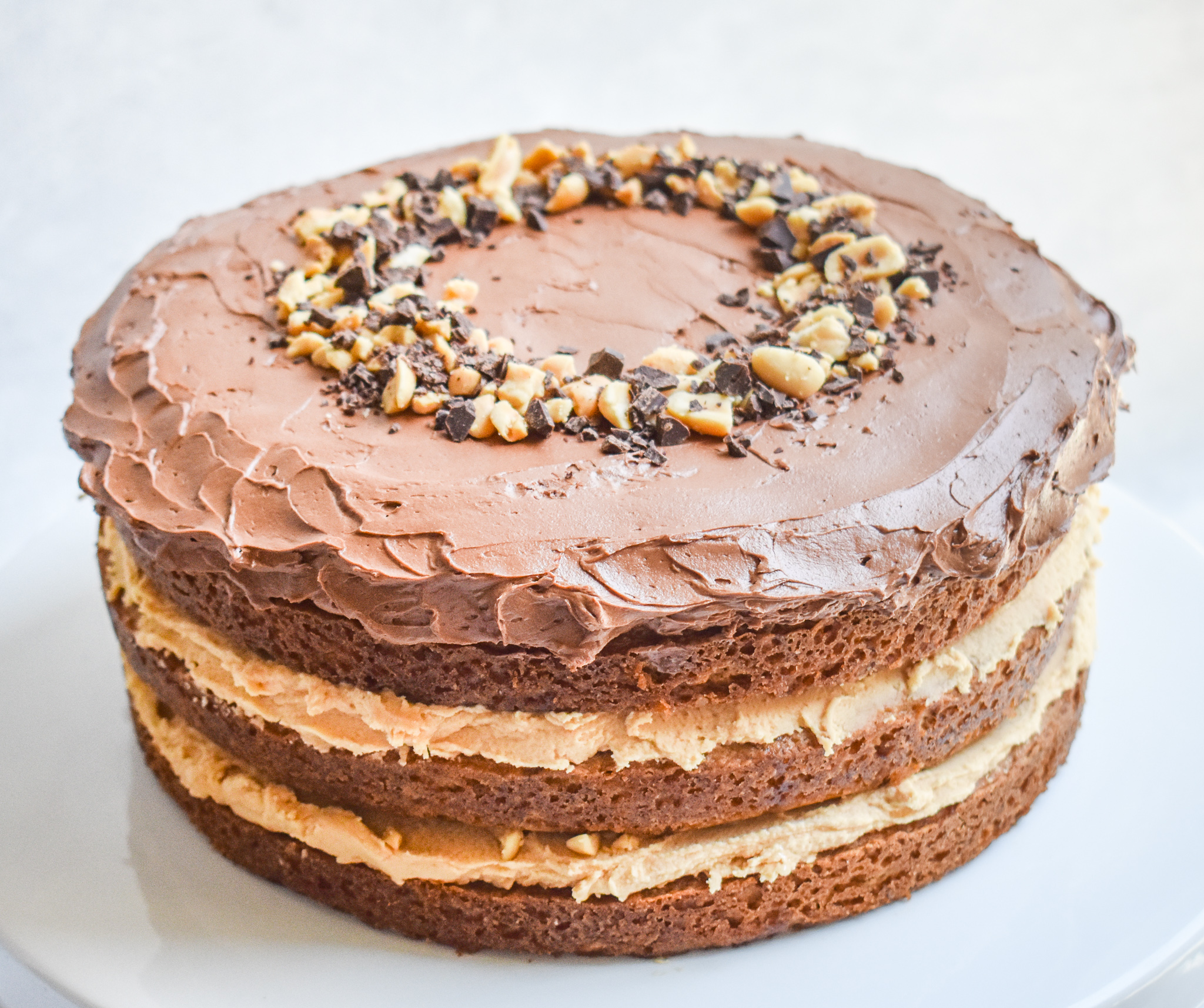 I used low-FODMAP Peanut Butter Buttercream in the layers, with low-FODMAP Chocolate Buttercream on top, but anything goes!  I love adding some crunch to the frosting with chopped peanuts and/or rice crisps.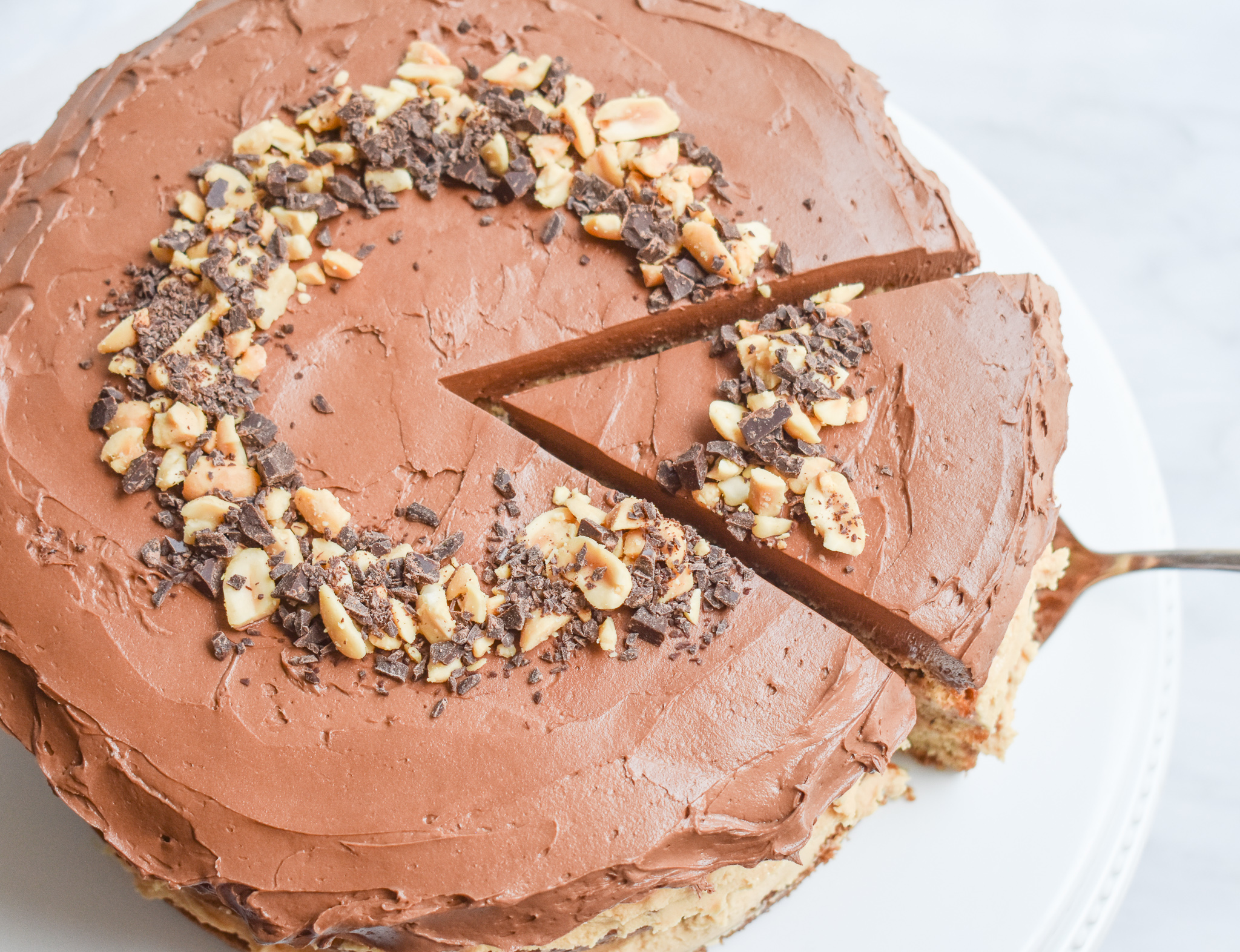 You can also substitute my low-FODMAP Salted Caramel Frosting, low-FODMAP Cream Cheese Frosting or my low-FODMAP Maple Buttercream on this low-FODMAP Banana Cake.  All are delicious and totally change the flavor and feel of the Banana Cake.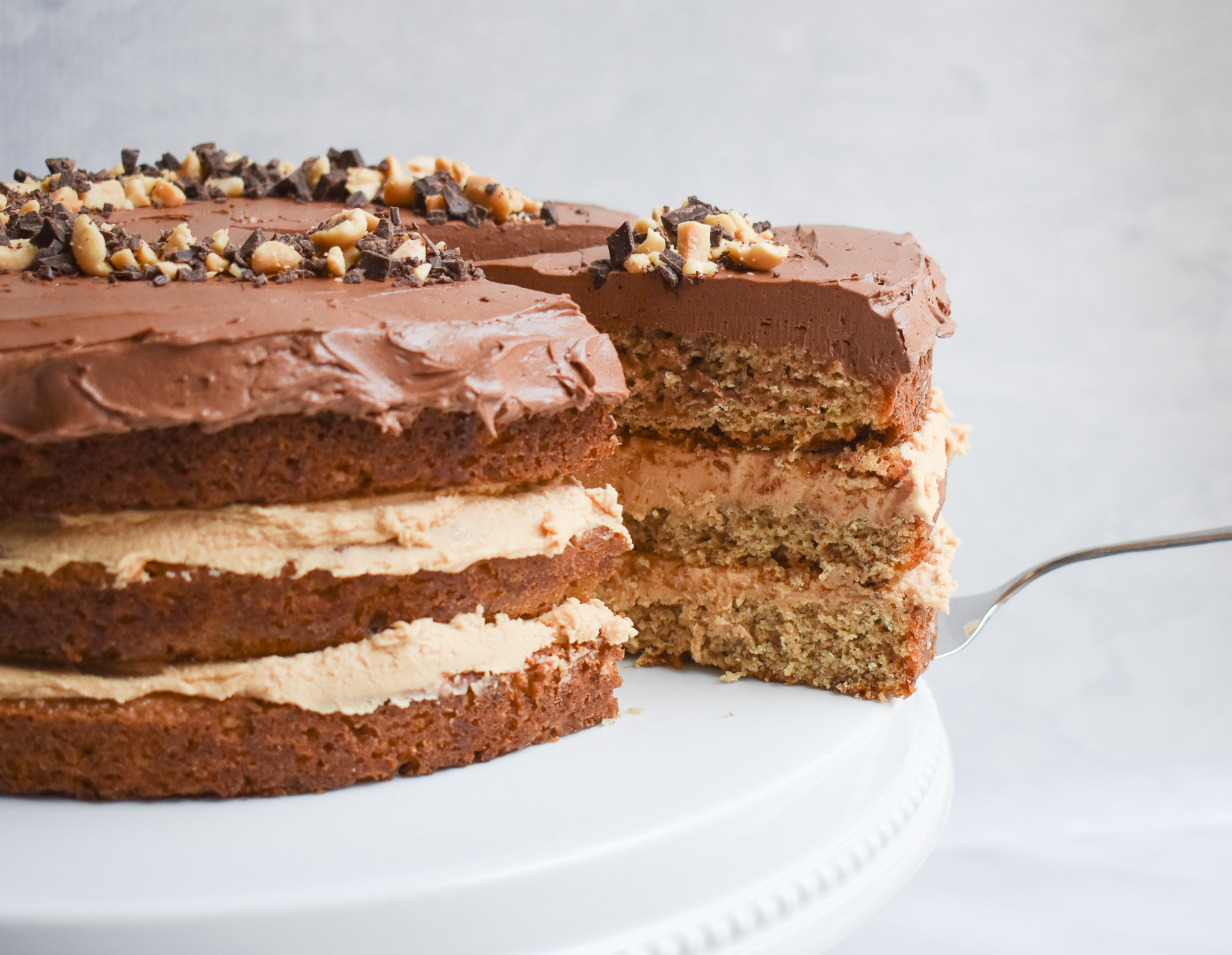 This low-FODMAP Banana Cake reminds me of my newest low-FODMAP Happy Bar flavor, Banana Chocolate Glee.  A perfect combination isn't it?
You may also love my low-FODMAP Banana Mug Muffin, low-FODMAP Hummingbird Cake or my low-FODMAP Maple Walnut Layer Cake recipes.  Or check out over 300 more low-FODMAP recipes on the blog, like my low-FODMAP Cake Collection.  IBS-friendly!
Be healthy and happy,
Rachel Pauls, MD
---
The Best Low-FODMAP Banana Peanut Butter and Chocolate Layer Cake; Gluten-free, Dairy-free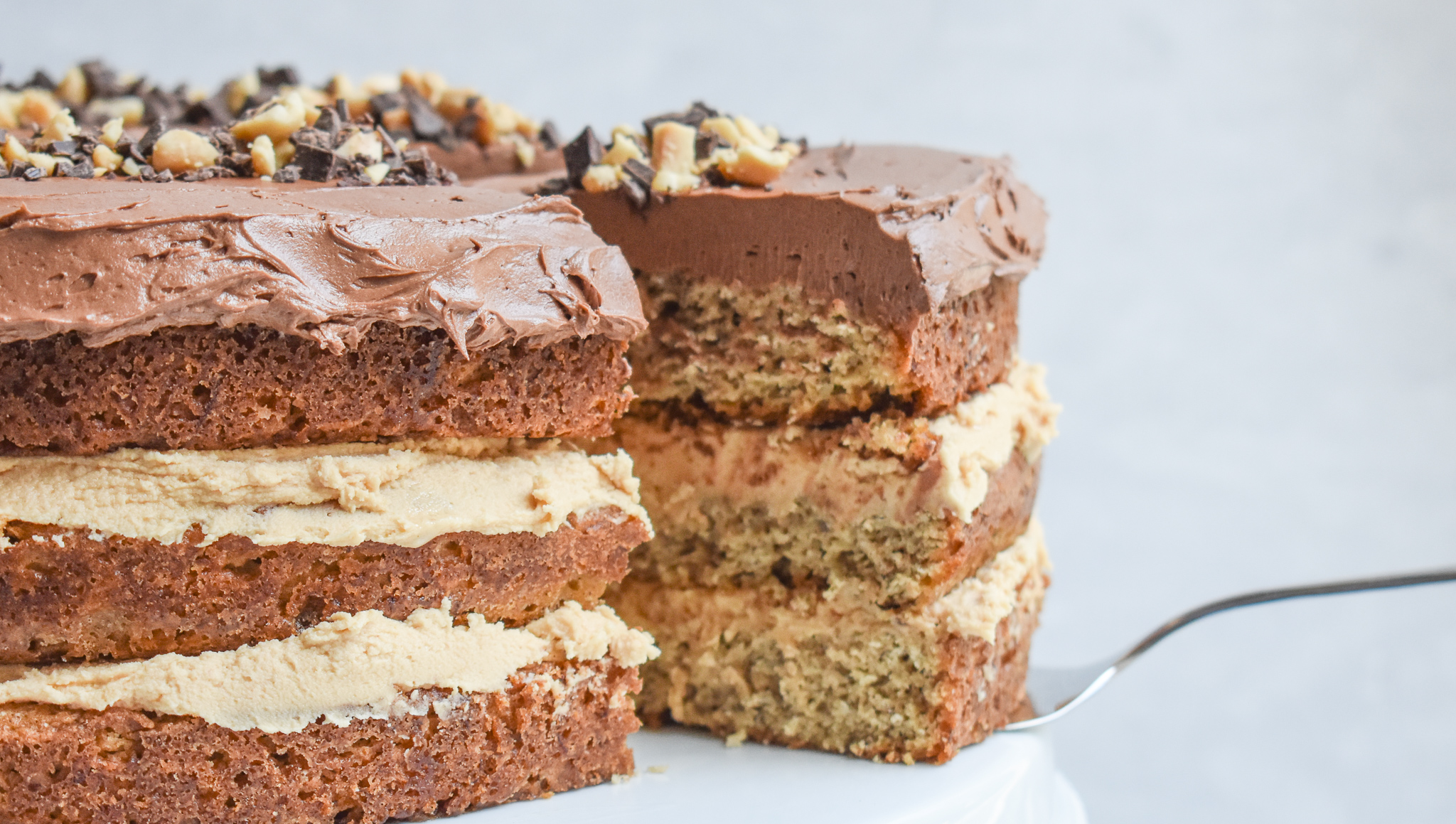 Although this recipe has not been tested, a single serving should be low-FODMAP based on the ingredients
Serves 24 or more
Prep time: 20 min plus 20 min for decorating/assembly
Bake time: 40 min *Note: since ovens vary, begin checking your low-FODMAP cake 5-10 minutes prior to end time to prevent overbaking
Total time: About 80 minutes
Bake 350 F
Ingredients
3 cups Authentic Foods GF Classical Blend Flour mix (this is my preferred low-FODMAP, GF flour.See my low-FODMAP bake off blog for the reason why!)
1 & 1/2 tsp xanthan gum, if not added to your low-FODMAP flour choice
1 tbsp baking powder
2 tsp baking soda
1 tsp salt
2 tsp cinnamon
2 cups sugar
1 & 1/2 cups canola oil
4 large eggs, room temperature
2 tsp fresh squeezed lemon juice
2 tsp vanilla
2 cups mashed ripe banana (about 4 bananas- this is 12 low-FODMAP servings if using ripest banana.  There will be higher FODMAP content depending on how ripe your bananas are)
Vegetable shortening, for greasing
Frosting: see below for low-FODMAP peanut butter frosting and follow link for low-FODMAP chocolate buttercream frosting

If you are using 2 frostings, then cut recipe by 1/2 for each one

Garnish: chopped peanuts and chocolate shavings
Directions
Preheat oven to 350 F and place racks in center of oven
Line 2-4 round cake pans (depending on how many layers you like, can also cut layers into 2 halves after baking) with parchment and grease with vegetable shortening
Place low-FODMAP flour, xanthan gum, baking soda, baking powder, salt, cinnamon in medium bowl and combine by hand
In another bowl of electric mixer, with flat paddle, beat sugar, oil and eggs until smooth, about 1 min
Add vanilla and mix well
Slowly add lemon juice and mix to combine
Add flour mixture into the mixing bowl and beat at medium for 1 minute
Stir in bananas
Pour into 2 pans and bake for about 40 minutes or until tester is clean

Be careful not to overbake, gluten-free can become quite dry (I suggest checking your cake about 5-10 minutes prior to the end time to gauge the baking process)

If adjusting for more pans see below:

If using 4 pans, adjust bake time as follows:

4 pans, 1 pan per oven, begin checking at about 20 min for doneness.
3 pans, 1 pan per oven, begin checking at about 25 min for doneness

Cool for 5 mins in pan then invert on rack to complete cooling process
Frost when completely cooled (see below for low-FODMAP Peanut Butter Buttercream recipe)

Hint: if you do find your cake gets a little overbaked, use my low-FODMAP Simple Syrup in the layers for added moisture and flavor.  It's a great baker's secret!

I did Peanut Butter Buttercream with chopped peanuts sprinkled between the layers and low-FODMAP Chocolate Buttercream over the cake, but you can opt for your favorite combination
Low-FODMAP Peanut Butter Buttercream Frosting
Serves enough for a 2 layer cake (if you plan to use more than one frosting for this cake then half recipe)
Prep time: 10 min
Ingredients
1 cup low-FODMAP Vegan Spread, such as Earth Balance

Can also use butter for non-vegan version

1 heaped cup natural peanut butter (I prefer salted, if you use unsalted then add a pinch salt to the frosting)
4 cups confectioner's or powdered sugar
2 tsp vanilla extract
1-2 tablespoons low-FODMAP milk (such as almond milk, canned coconut milk or lactose-free milk for non-vegan)
Optional:

1/2 cup chopped peanuts for layering/sprinkling over the frosting (for a crunchy texture)
1/2-1 cup low-FODMAP, gluten-free rice crisp cereal for mixing with the frosting (I like gluten-free rice krispies)
Directions
Beat the low-FODMAP vegan spread and peanut butter together until fully combined in bowl of electric mixer
Add the sugar slowly, then vanilla
As needed add low-FODMAP milk or cream until desired consistency is reached

For spreading the frosting, you will need a little looser than if piping frosting

For added texture, fold in rice crisps, or when decorating cake, sprinkle with chopped peanuts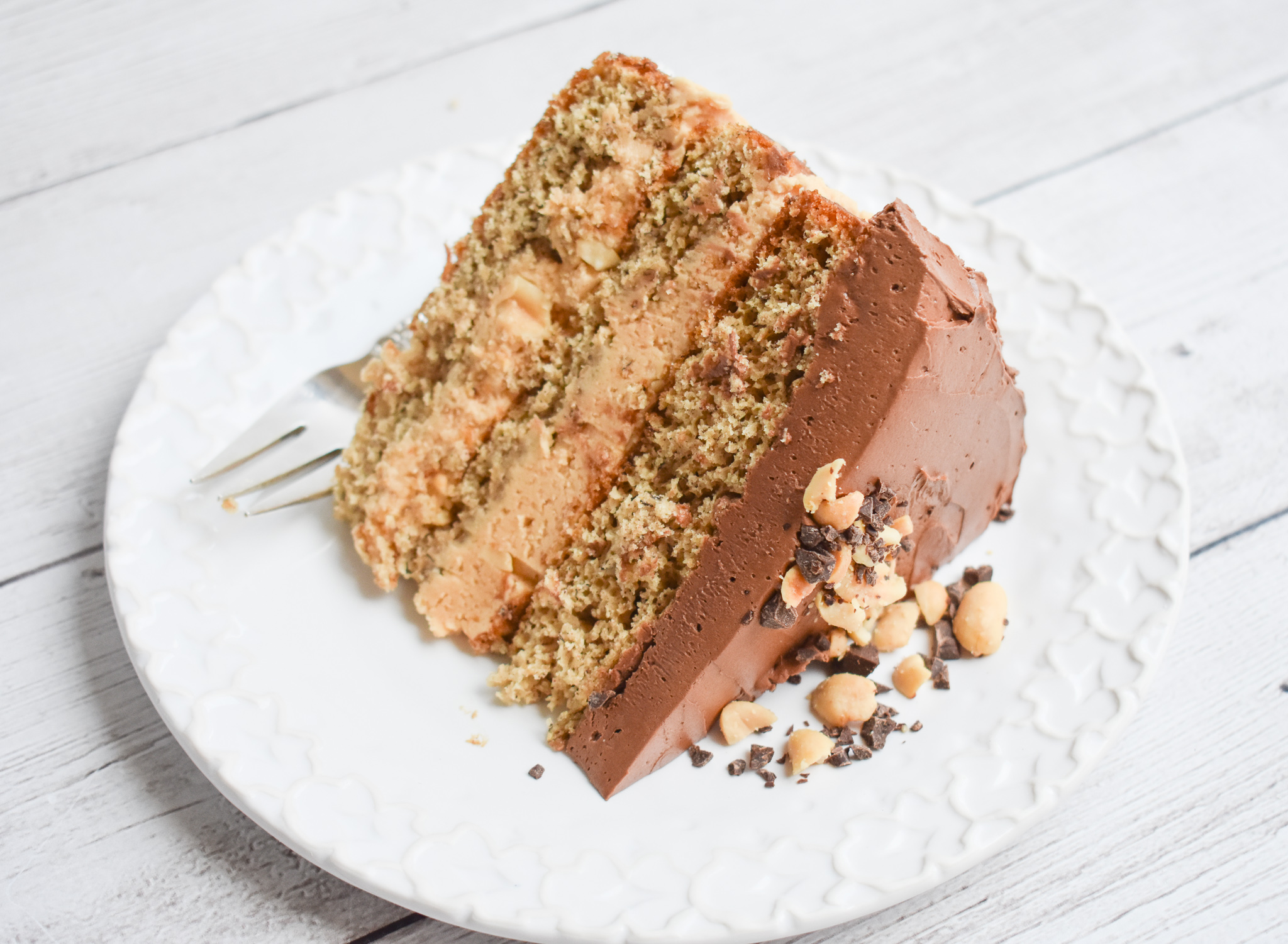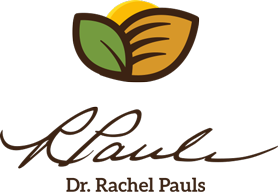 Printer Friendly Version
Comments Rating
( review)