Succulent Low-FODMAP Sweet-and-Sour Meatballs; Gluten-free, Dairy-free
March 10, 2017
Printer Friendly Version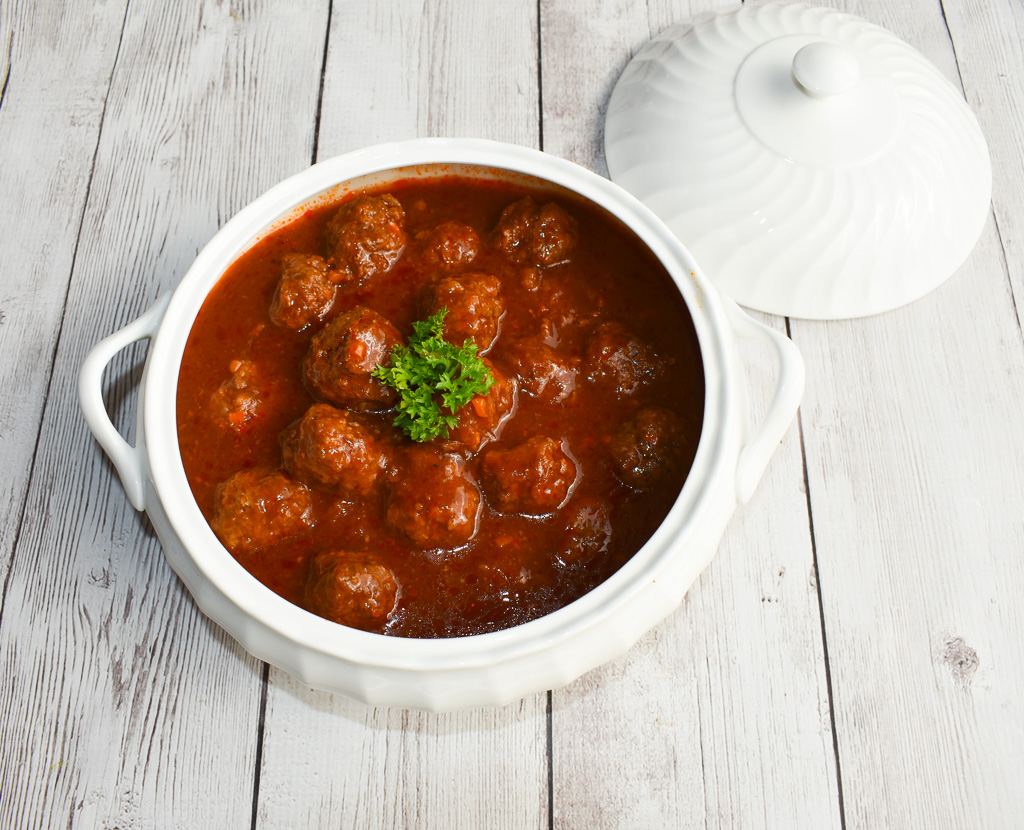 These low-FODMAP sweet and sour meatballs are one of the best dinners around.  These are tender, succulent, tangy and sweet low-FODMAP meatballs that can be prepared in the oven or a slow-cooker!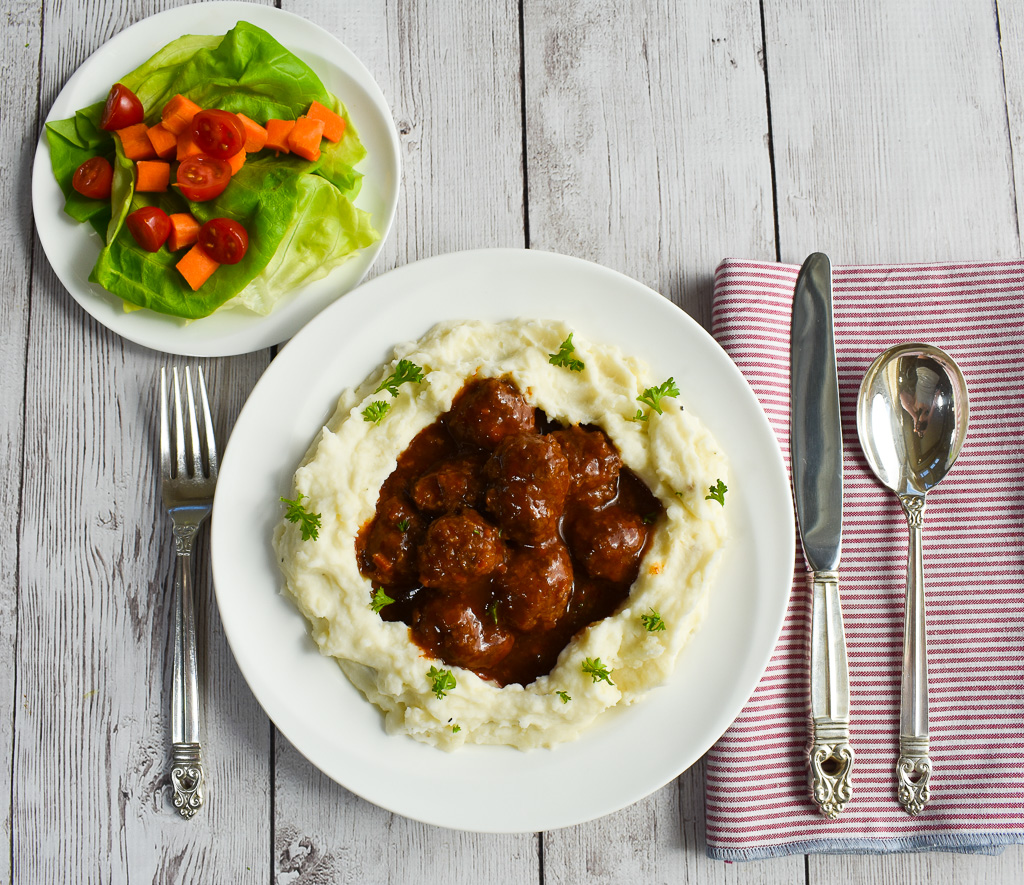 When I was a kid, my favorite dish for a festive meal was always sweet-and-sour meatballs. My cousin, Sandi, was famous for her recipe, and all of us kids loved them. Sadly, I later learned that her secret ingredient was grape jelly, which is high FODMAP.
I decided to make some modifications. After a few tries, I found success! This recipe delivers moist and juicy low-FODMAP meatballs with a sauce you can drench your low-FODMAP mashed potatoes, rice, or other side dish in. Hope you enjoy it as much as my family does!  Since there is no bread in the meatballs they may be suitable for Passover :).
You may also love my low-FODMAP Brisket and low-FODMAP Italian Meatballs recipes.  Or check out over 300 more low-FODMAP Recipes on the blog.  We also have a low-FODMAP Best Family Meals Collection for more inspiration.  IBS-friendly!
Be healthy and happy,
Rachel Pauls, MD
---
Succulent Low-FODMAP Sweet & Sour Meatballs Recipe; Gluten-free, Dairy-free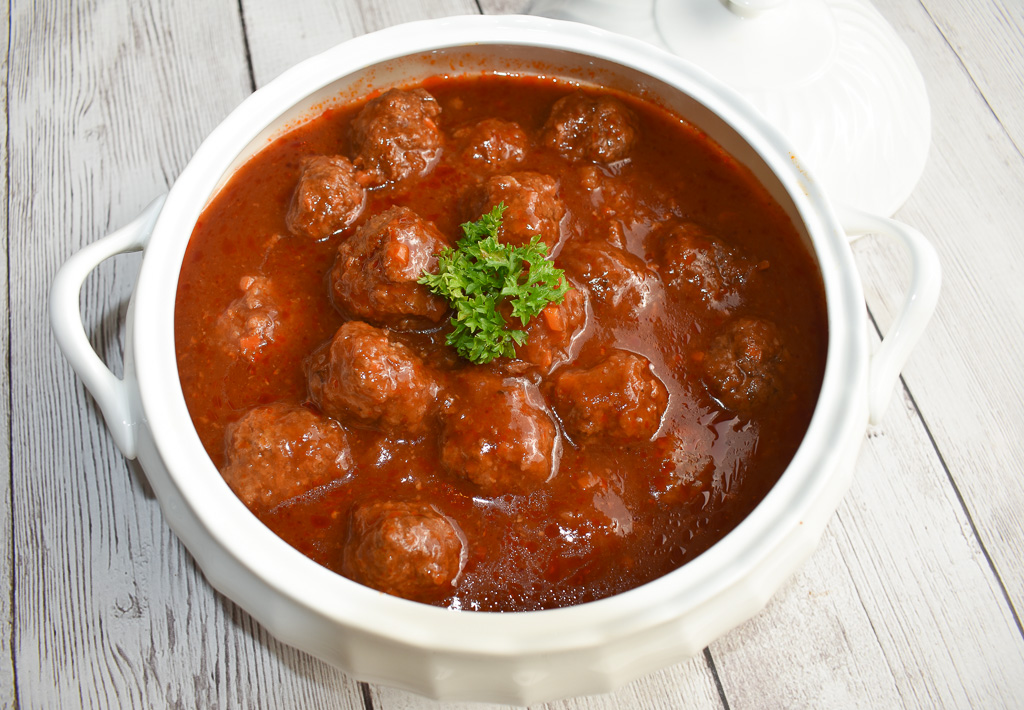 While these recipes have not been tested, a single serving should be low FODMAP based on the ingredients
Serves 4
Prep time: about 30 minutes to mix ingredients,
Bake time 3 hours (for meatballs)
Bake: 300 F or slow-cooker on low
This can be made a day ahead; freezes well.
Ingredients
For meatball mixture:
1 pound extra-lean ground beef
1 tsp. salt
1 tsp. pepper
1 & ¼ cup (about one small) grated potato

This recipe works BEST with the potato, as the moisture helps hold the balls together.  If you don't have potato then you can substitute 1 cup low-FODMAP breadcrumbs,  but the texture of the meatballs will be more crumbly

1 carrot, finely chopped
For sweet-and-sour sauce:
8 tbsp. tomato paste (make sure it contains no added spices, onion or garlic)
1 cup low-FODMAP chicken or low-FODMAP beef or bone broth (I make this at home and freeze it in batches)
2 cups water
3 tbsp. cornstarch or potato starch
¼ cup white vinegar
1 tbsp. lemon juice
1 ½ cups brown sugar
1 tbsp. salt
2 tbsp. red wine
Directions
Combine ingredients for the meatballs; mix together by hand or in a food processor
Form loosely into balls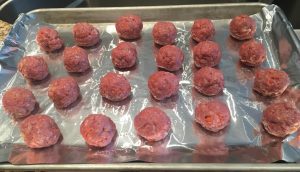 Place ingredients for sauce in slow-cooker or oven-safe casserole dish.
Add meatballs.
Bake or cook in slow cooker until tender:

About 3 hours in covered casserole dish
About 3 hours in slow-cooker on low

There is likely to be extra sauce, it can be saved for use in other meals, or used to top rice or potatoes!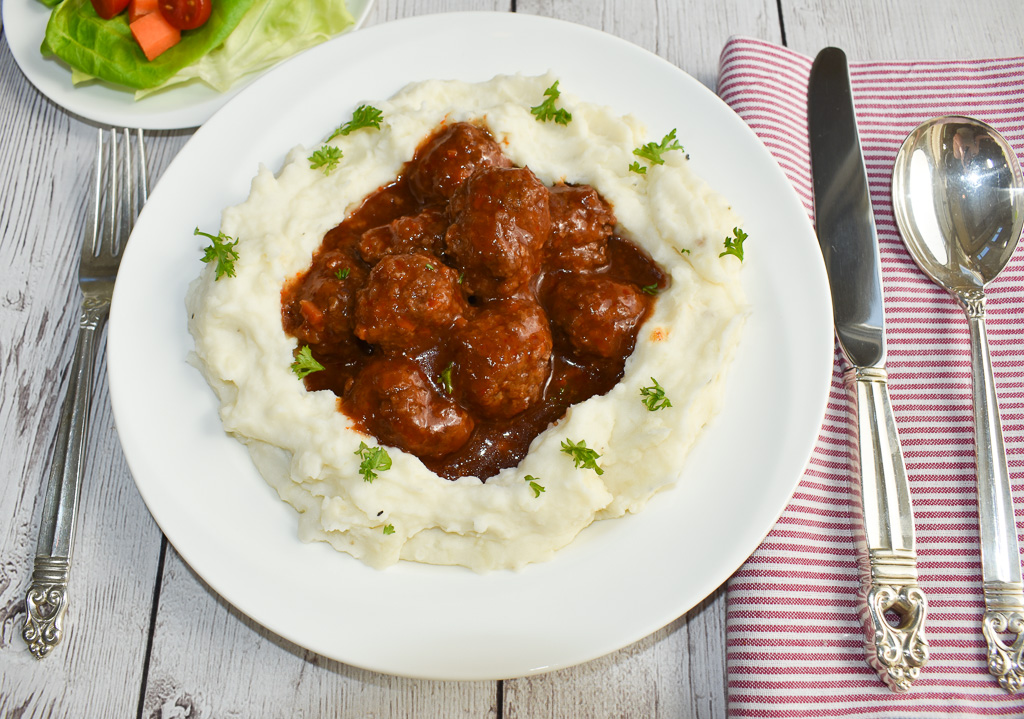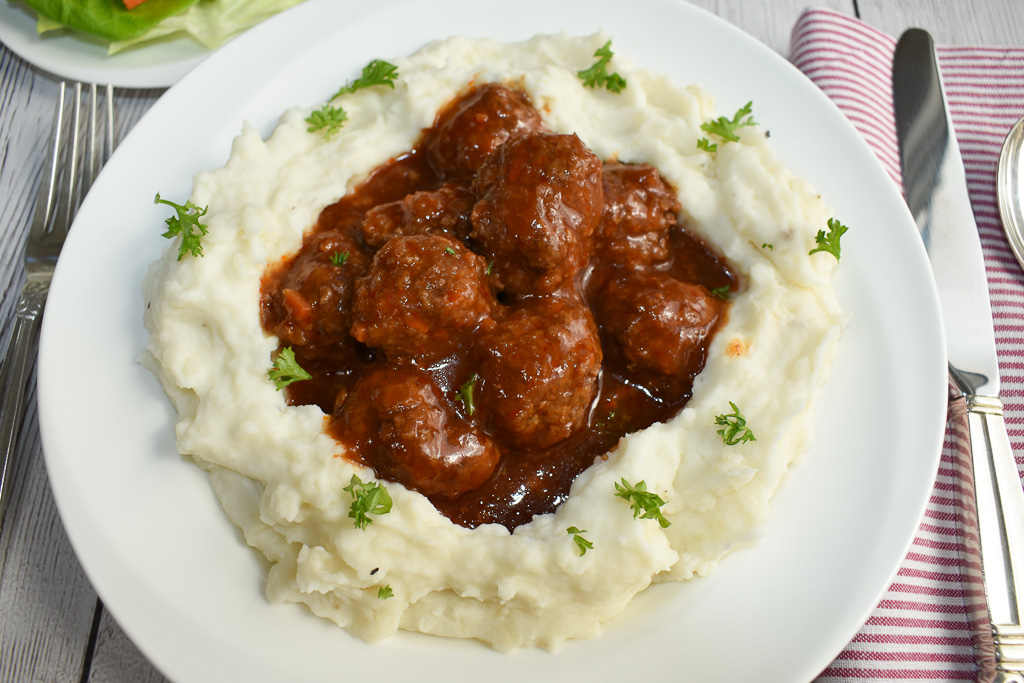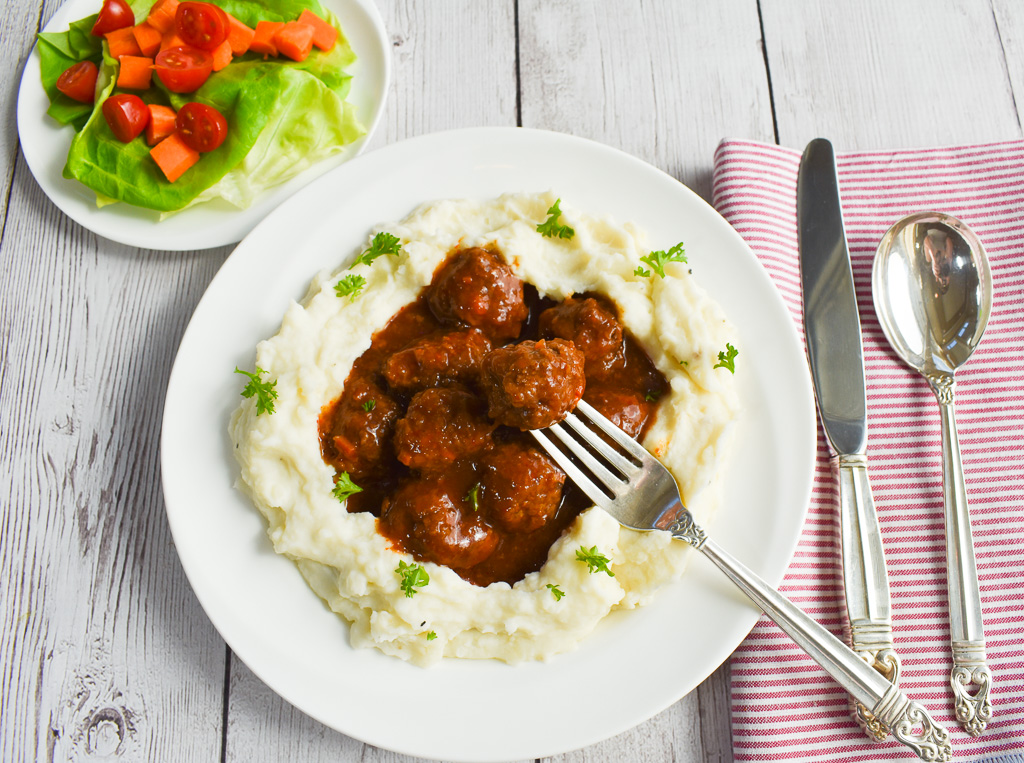 So succulent and delicious!  These low-FODMAP Sweet and Sour Meatballs are the best you have ever had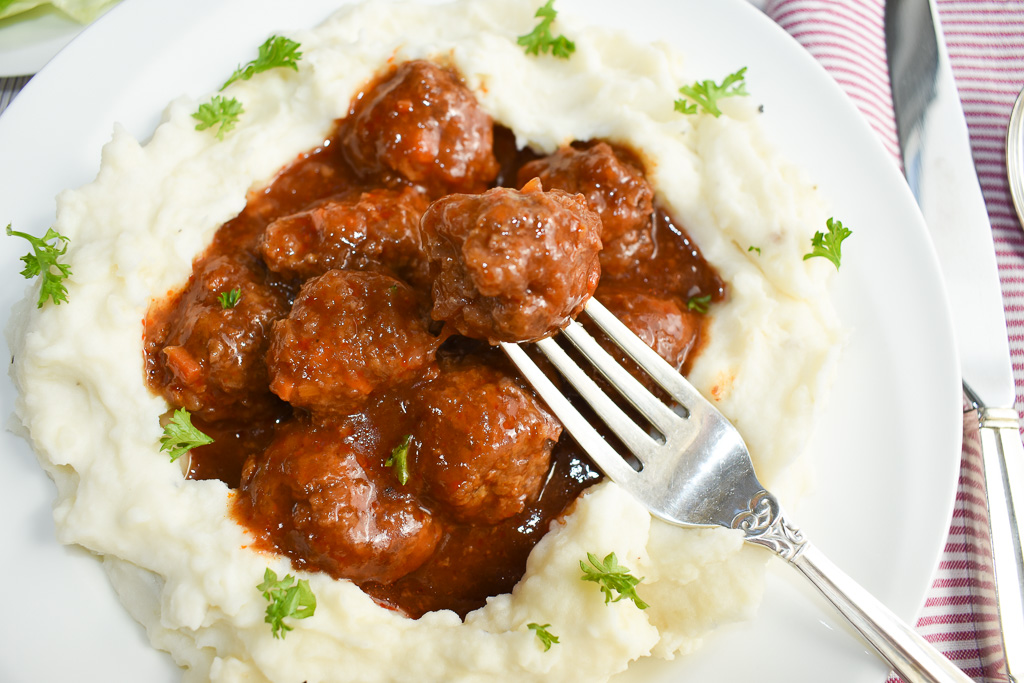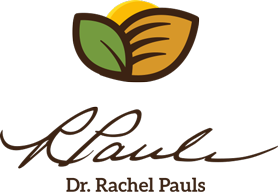 Printer Friendly Version
Comments Rating
( reviews)