Dr Rachel's Recipe Ingredient Switches, Swaps & Substitutions for the Low-FODMAP Diet
January 25, 2017
Printer Friendly Version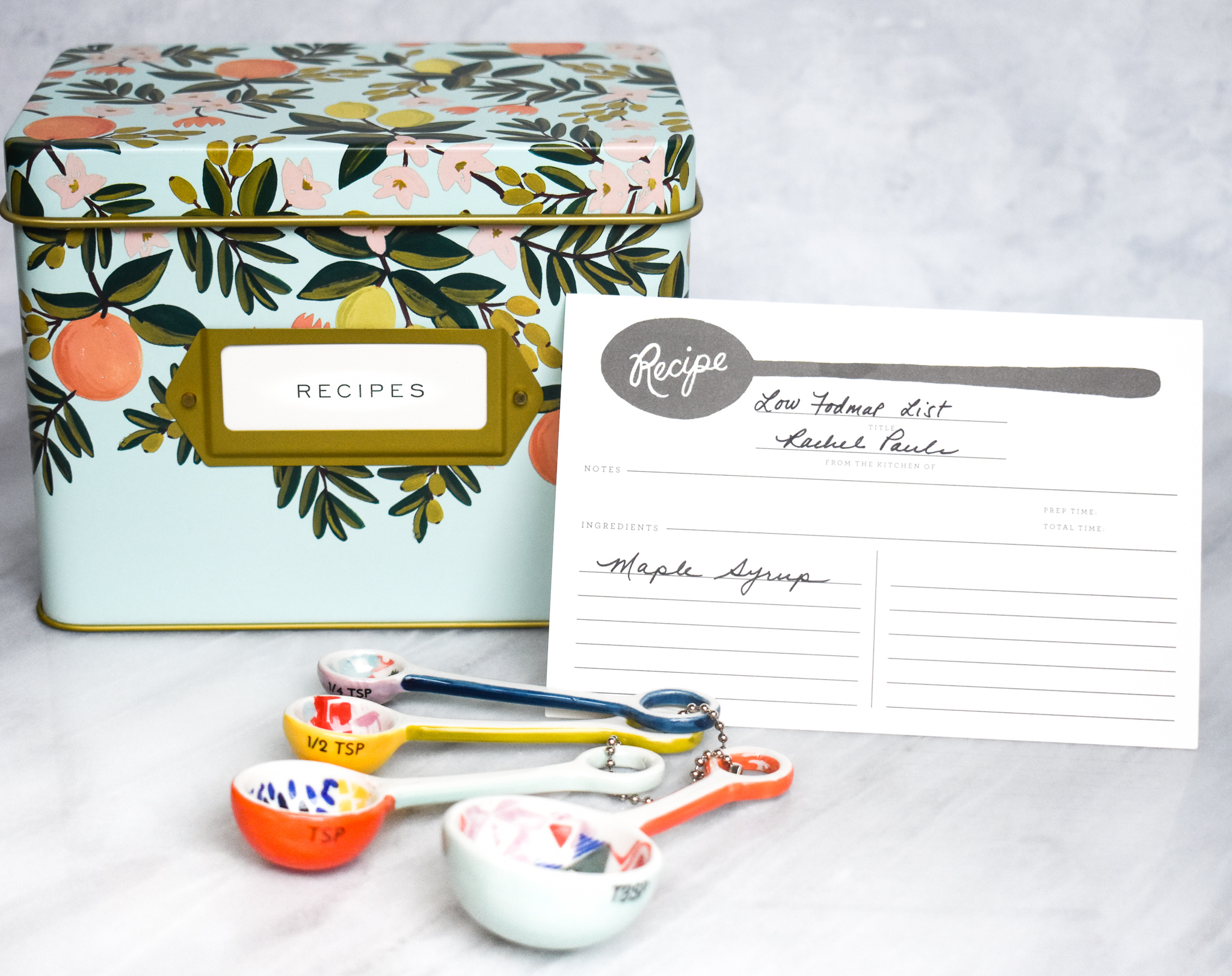 For those starting on a low-FODMAP diet, it can be a bit overwhelming. At first you may think there aren't any foods you can eat! Be comforted; it gets easier … and your body will feel so good it will make it worthwhile.  I'm happy to be able to share my low-FODMAP Happy Gut guide and lists of low and high-FODMAP foods to help out.  You can save them to your phone, or post them on the fridge.
For me, transitioning to a low-FODMAP diet and becoming more FODMAP aware was a process. As I learned what foods kept my tummy happy,  I figured out how to alter a recipe to create a low-FODMAP version of my favorite meals.
So don't despair — and don't throw away your cookbooks! Many recipes can be finessed to become a low-FODMAP recipe and still taste like what Momma used to make.  Or peruse over 350 low-FODMAP recipes on my blog.
To make it even easier, check out my low-FODMAP Happy Spices Seasoning Blends and low-FODMAP Happy Soups.
Note 1:  I may sometimes use ingredients in my recipes that are not certified gluten-free, although they do not appear to contain gluten.  If you have celiac disease or are highly sensitive to gluten, please be aware and make adjustments to these ingredients.
Note 2: One of the things that comes in very handy with cooking is a little kitchen scale to help ensure your portion sizes are always on point.  These are not too expensive either!
Note 3: For vegan versions of the recipes, please ensure that you are selecting vegan certified options of the ingredients (examples in the case of sugar, brown sugar and confectioner's sugar, or other processed ingredients)
Be healthy and happy,
Rachel Pauls, MD
P.S. Did you know that I have a COOKBOOK ?!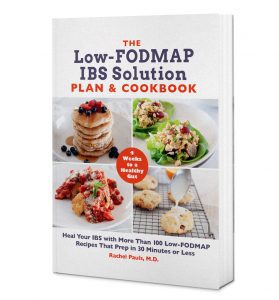 This is the BEST resource for low-FODMAP diet know-how, a 4 week meal plan and more than 100 low-FODMAP Recipes that prep in 30 minutes or less and have NEVER been published on the blog!
Click this link to learn more!!
---
Low-FODMAP Ingredient Swaps/Switches/Substitutions for Recipe Modification, and a few other low-FODMAP tips!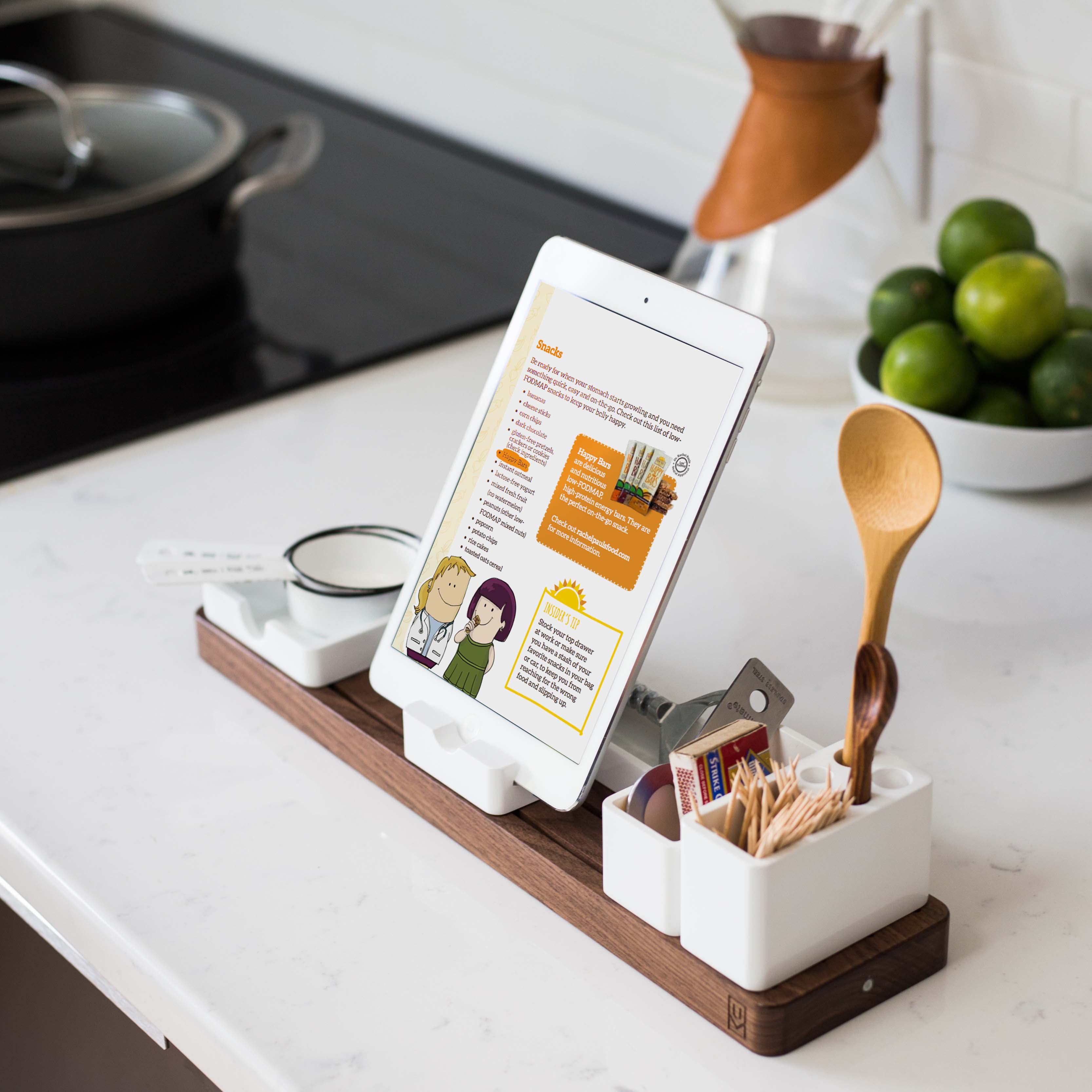 INSTEAD OF THIS:
USE THIS:
Agave
Maple syrup
Bread crumbs
Panko crumbs (check ingredients; some contain additives that could trigger IBS symptoms); or make your own cornflake crumbs in a food processor. (Most cornflakes are safe; watch out for those with added juices or honey.)
Couscous
Quinoa or rice (brown or white)
Flour
Many gluten-free flours are also low-FODMAP. (They often have added xanthan gum, or you can add it yourself; this helps with the texture in the absence of gluten). Make sure to check ingredients, as some products have chickpeas/almonds/etc., which could irritate your tummy.
Honey
Light corn syrup or maple syrup
Ketchup
Organic ketchups with no high-fructose corn syrup and minimal seasonings
Milk
Lactose-free milk; many coconut, rice, almond and hemp milks test low in FODMAPs
Molasses
Dark corn syrup or brown rice syrup
Onion powder or garlic powder
Use asafoetida to simulate onion/garlic flavor, or use an infused oil in place of regular oil. Experiment with other spices and flavors; many are low FODMAP. Chives and scallions are also low-FODMAP!
Pasta, noodles
Rice noodles; soba noodles; gluten-free pastas made with rice or corn flours; risotto
See below for some brands I like!
Whipped or heavy cream
Creamy layer from top of can of coconut milk or canned coconut cream
Butter
Note: since butter is low in carbohydrates it is naturally low-FODMAP. However alternatives that are dairy-free include coconut oil, vegetable shortening, dairy-free, soy-free, cashew-free margarines or lactose-free butter (check ingredient list to ensure no other high-FODMAP additives)
Here are a few of my favorite low-FODMAP things, and where to find them:
Also check out my low-FODMAP Grocery Shopping Tips blog for even more product information!
The listed commercial brands have not been formally tested for FODMAPS but appear safe based on the ingredients.
Please check out my recipes for condiments and baking additions: low-FODMAP breadcrumbs,  low-FODMAP salsa, low-FODMAP ketchup, low-FODMAP pizza sauce, low-FODMAP spaghetti sauce/marinara sauce, low-FODMAP tartar sauce, low-FODMAP barbecue sauce and low-FODMAP dressings/dips.  Homemade always tastes better than from the store!
Original Gluten-free Bisquick®: I love this for pancakes and to coat chicken for frying/baking, it contains low-FODMAP ingredients

Available at most groceries near me
Here is a copycat recipe if you can't find this easily but *leave out the step that adds the vegetable shortening as my recipes call for that to be added later

Trader Joe's® Organic Tomato Ketchup: I use this in many recipes, or to dunk the occasional french fry!
Green Valley Organics Lactose-free dairy products: butter, cream cheese and sour cream.

I find this at Whole Foods and Meijer Stores

Coconut Oil: I use this a lot in place of butter (like my low-FODMAP granola), so delicious with a hint of coconut.

Available at most groceries

Earth Balance vegan spreads, soy free: This also is very close to butter and can be used in recipe substitutes to keep things dairy-free and vegan.

Available at most groceries near me

Infused Oils, various brands

Several 'oil boutiques' near me (The Sunny Olive, The Spicy Olive)

The Spicy Olive has an online store

Garlic infused oils available at Fresh Market stores
Amazon.com
Can also infuse your own- several websites offer step-by-step instructions

 Authentic Foods GF Classical Blend Flour – this particular blend appears to be low-FODMAP and bakes beautifully in recipes (check out my low-FODMAP bake-off blog to see why!)

I order this from Amazon.com, in large bulk size, then freeze in smaller ziplocks until ready to use
A large bulk order can last 6 months to a year and is totally affordable!

Ronzoni Gluten-free Pastas (see my low-FODMAP Macaroni & Cheese, low-FODMAP Minestrone Soup and low-FODMAP Beef lo Mein for some recipes)

Sold at Kroger and other large stores
Products include spaghetti, thin spaghetti, macaroni, penne and rotini noodles
Ingredients are: white rice flour, brown rice flour, corn flour, quinoa flour, mono and diglycerides

Rao's® Sensitive Formula Marinara Sauce and Mom's Special Marinara with tomato, basil and cream: Both are fantastic and work well in pasta dishes, or just on their own.

I heard that Prego also recently launched a 'no onion, no garlic' sauce that is very inexpensive (haven't tried it yet)
This Rao's selection is available at some Kroger stores, Whole Foods and Fresh Market
This Mom's selection I have bought at some Kroger stores
Have fun experimenting and remember to enjoy eating 🙂 !!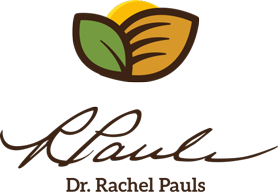 Printer Friendly Version
Comments Rating
( reviews)