Velvety Low-FODMAP Vanilla-Bean Custard; Gluten-free, Dairy-free
August 27, 2017
Printer Friendly Version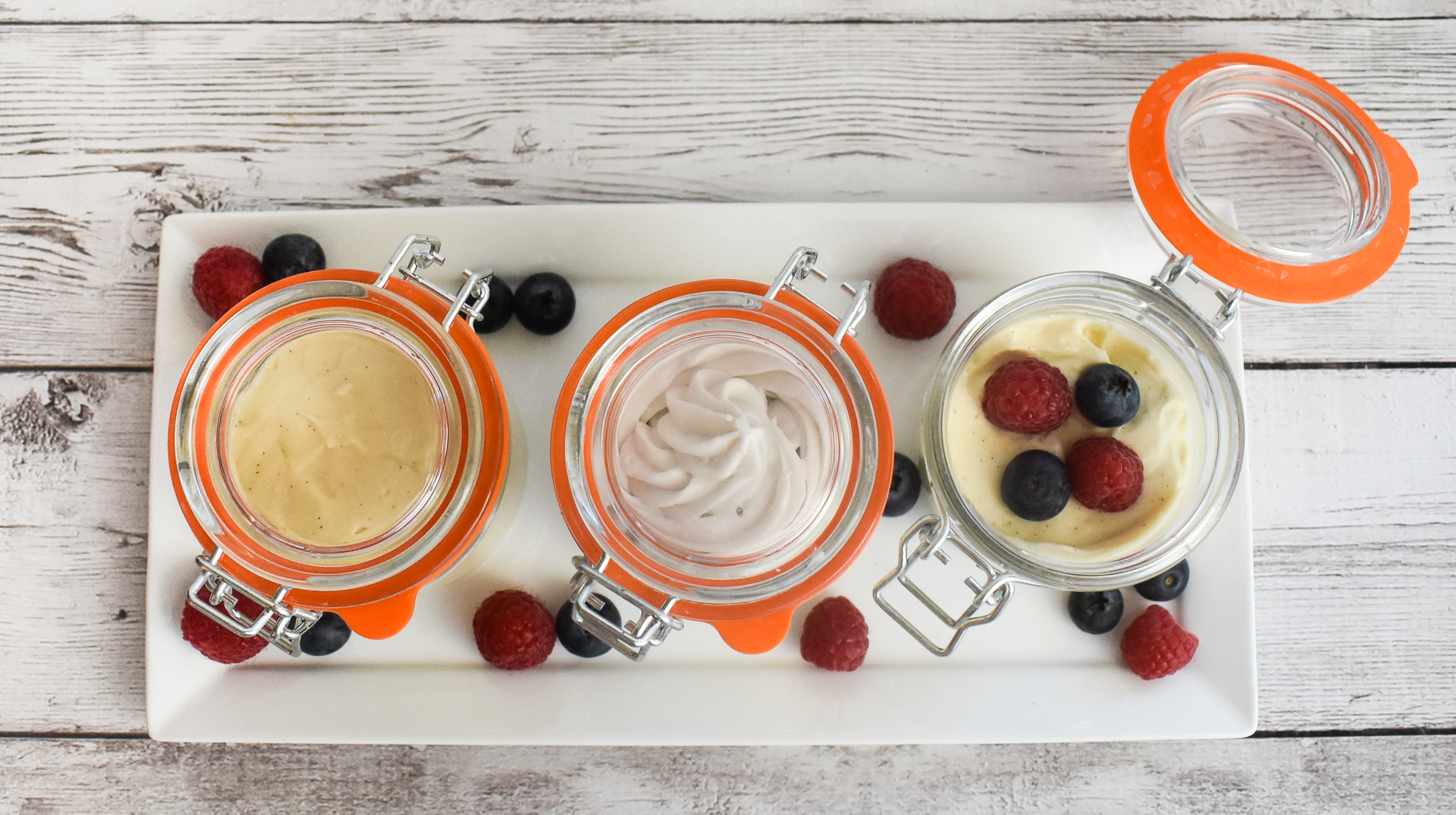 This is a luscious dairy-free low-FODMAP vanilla custard that can be used as the base for a low-FODMAP fruit tart, or enjoyed in an elegant champagne glass, topped with low-FODMAP coconut whipped cream and some low-FODMAP berries/banana/kiwi. Add some low-FODMAP sugar cookies for an additional treat.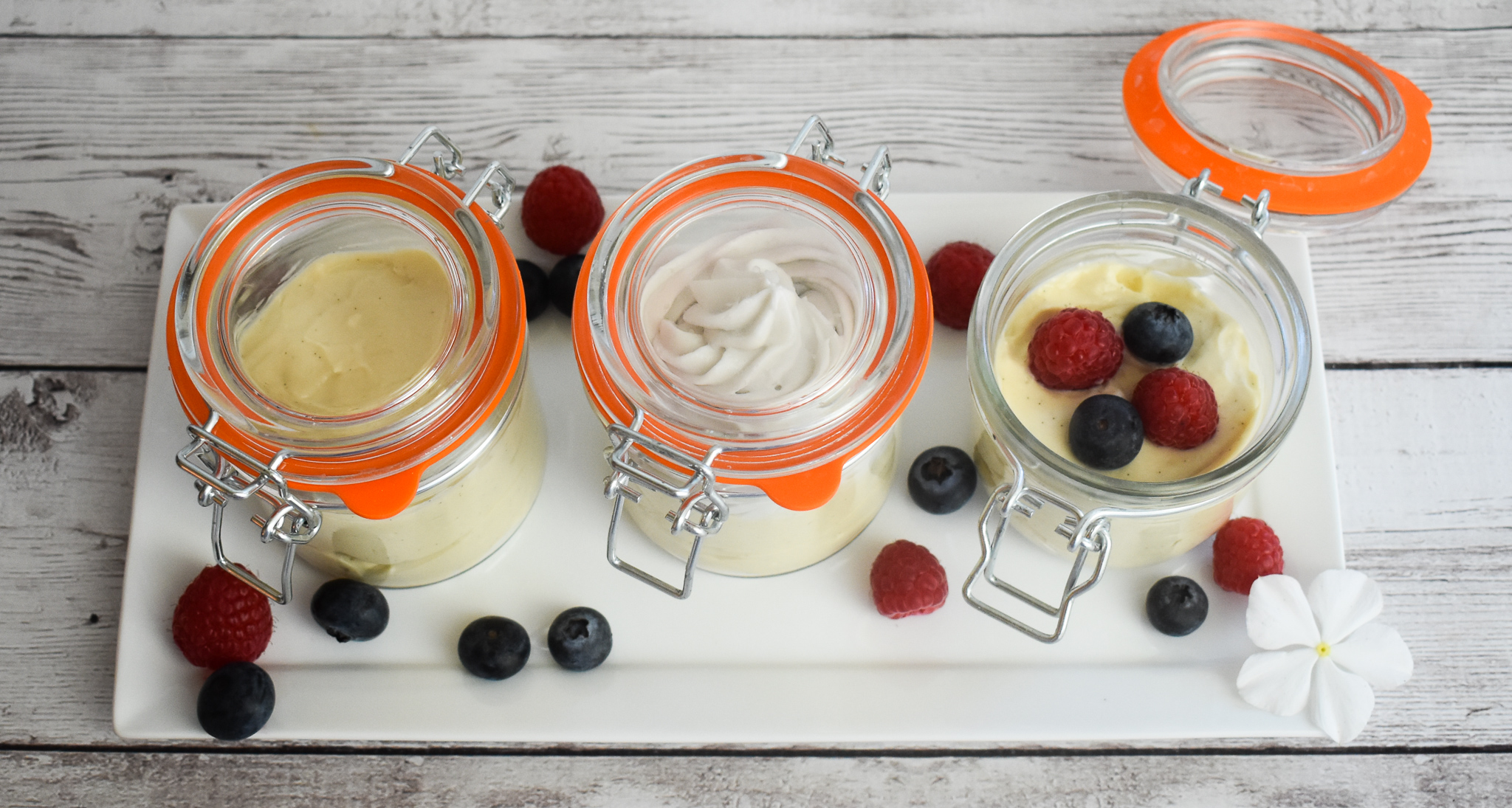 Alternatively- layer this low-FODMAP vanilla custard with sliced bananas and my low-FODMAP Copycat Nilla Wafers for a low-FODMAP banana pudding treat!
I know you will love this low-FODMAP vanilla custard as much as I do.

Peruse the blog for more recipe inspiration, we have over 300 more low-FODMAP recipes. You may love my low-FODMAP Desserts Collection or my low-FODMAP Chocolate Pudding.
Be healthy and happy,
Rachel Pauls, MD
---
Low-FODMAP Vanilla-Bean Custard; Gluten-free, Dairy-free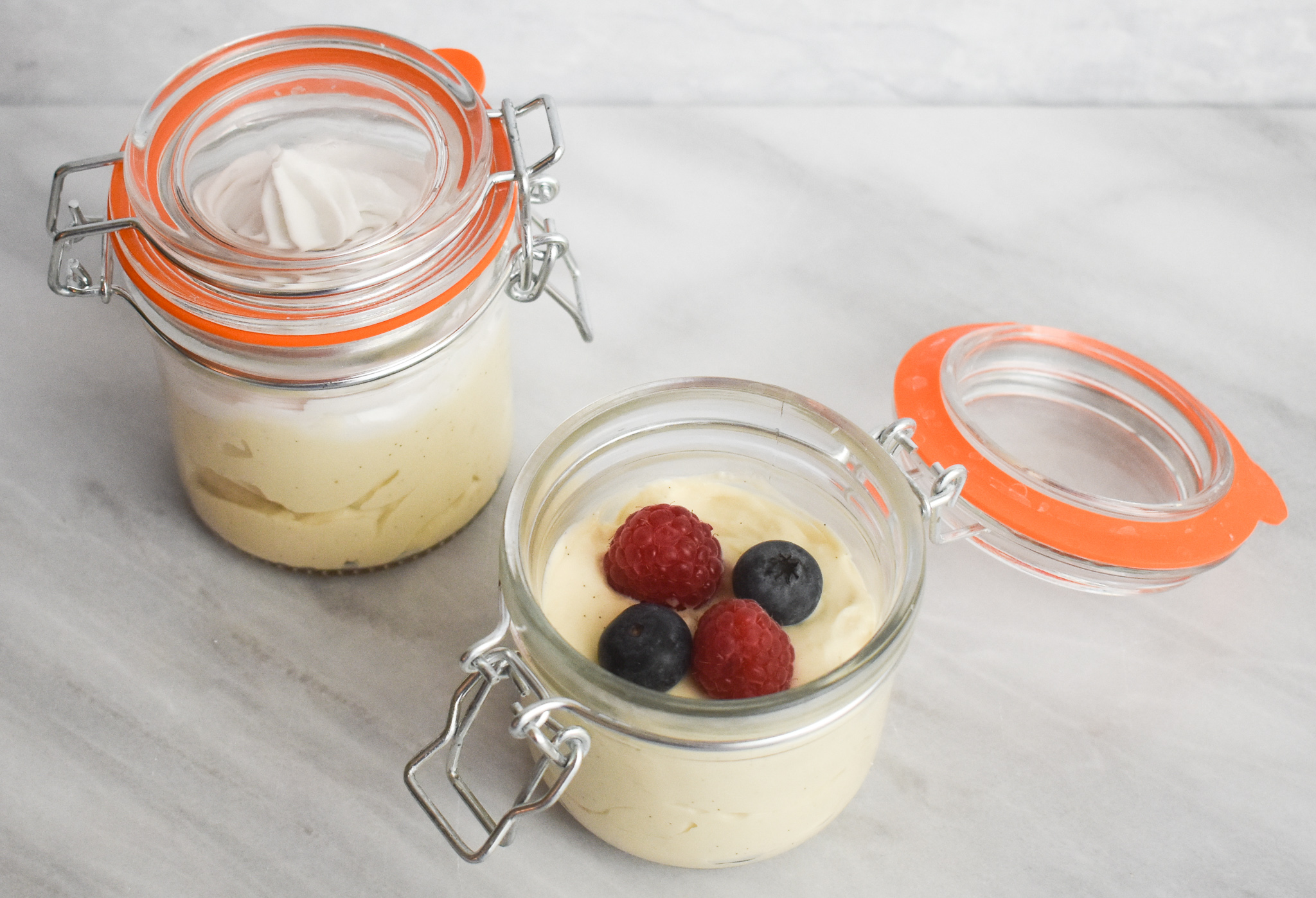 Although this recipe has not been tested, a single serving should be low-FODMAP based on the ingredients.
Prep time: 1 hour plus overnight refrigeration
Serves: 6, or enough custard to fill this low-FODMAP fruit tart
Modified from: Against All Grain.com
Ingredients:
½ tablespoon unflavored gelatin (about ½ packet)
1 tablespoon water (warm)
1 cup almond milk, rice milk or your favorite low-FODMAP milk
¼ cup maple syrup
1 vanilla bean, seeds scraped and bean reserved

Alternative: 1 tsp vanilla bean paste; (mine contains sugar, water, pure bourbon vanilla extract (water, ethyl alcohol and vanilla bean extractives), ground vanilla beans and gum tragacanth)
3 egg yolks
1 cup (8 ounces) canned coconut cream

This is about the amount you can get from scooping out the cream layer from a 13.5 ounce can of full fat coconut milk, chilled  (I like Trader Joes' or Thai Kitchen)
You can also use canned coconut cream, if available in your area (discard any liquid in the bottom)

This is NOT the same as 'cream of coconut'

2 ounces is one low-FODMAP serving
My low-FODMAP Grocery Shopping Blog lists some other tips!

Garnish with low-FODMAP berries and/or low-FODMAP coconut whipped cream
Directions:
Place the milk, seeds from the vanilla bean and the bean pod (or vanilla bean paste) in a medium saucepan and warm over medium heat for 2-3 minutes
Whisk the egg yolks and maple syrup in a separate medium bowl, then slowly pour the heated milk mixture into the bowl containing the eggs while whisking constantly

Doing this slowly ensures you 'temper' the eggs so they don't cook

Return the mixture to the saucepan and heat for 2-3 minutes while whisking the entire time (do not boil)
Briefly turn heat down low to prepare the gelatin
Soften the gelatin by placing it in a bowl with the 1 tablespoon of water (this website has good tips on how to set up gelatin)
Pour the softened gelatin into the milk mixture, return to medium heat and whisk until it is dissolved (the heat helps this)
Stovetop temperatures vary- mine tends to be pretty hot, so fine-tune this part based on how your custard is looking and your stovetop
Continue heating for another 5 minutes until the custard has thickened while stirring (do not boil)
Remove the vanilla pod
Pour the custard into a bowl and press down a piece of plastic wrap directly on top to avoid a skin from forming (if it forms, not a problem you just scoop it away)
Place in the refrigerator and chill overnight to set (or a few hours depending on your custard)
When the custard is set, remove it from the fridge

It should be rather dense from the gelatin

Place the coconut cream with the custard in a large bowl and use an electric hand mixer or stand mixer to whip the custard with the cream until thick and creamy

You may wish to add the cream a little at a time to get the custard the right texture for your low-FODMAP fruit tart
If you plan to serve your custard in a dish alone, then you can add more cream to make it lighter.. decide your preference!

Serve the custard in your favorite dish or jar, topped with low-FODMAP coconut whipped cream, fruit and (optional) a low-FODMAP sugar cookie or low-FODMAP Nilla Wafers
Or use it as a base for this amazing low-FODMAP fruit tart, or with this low-FODMAP banana and coconut pie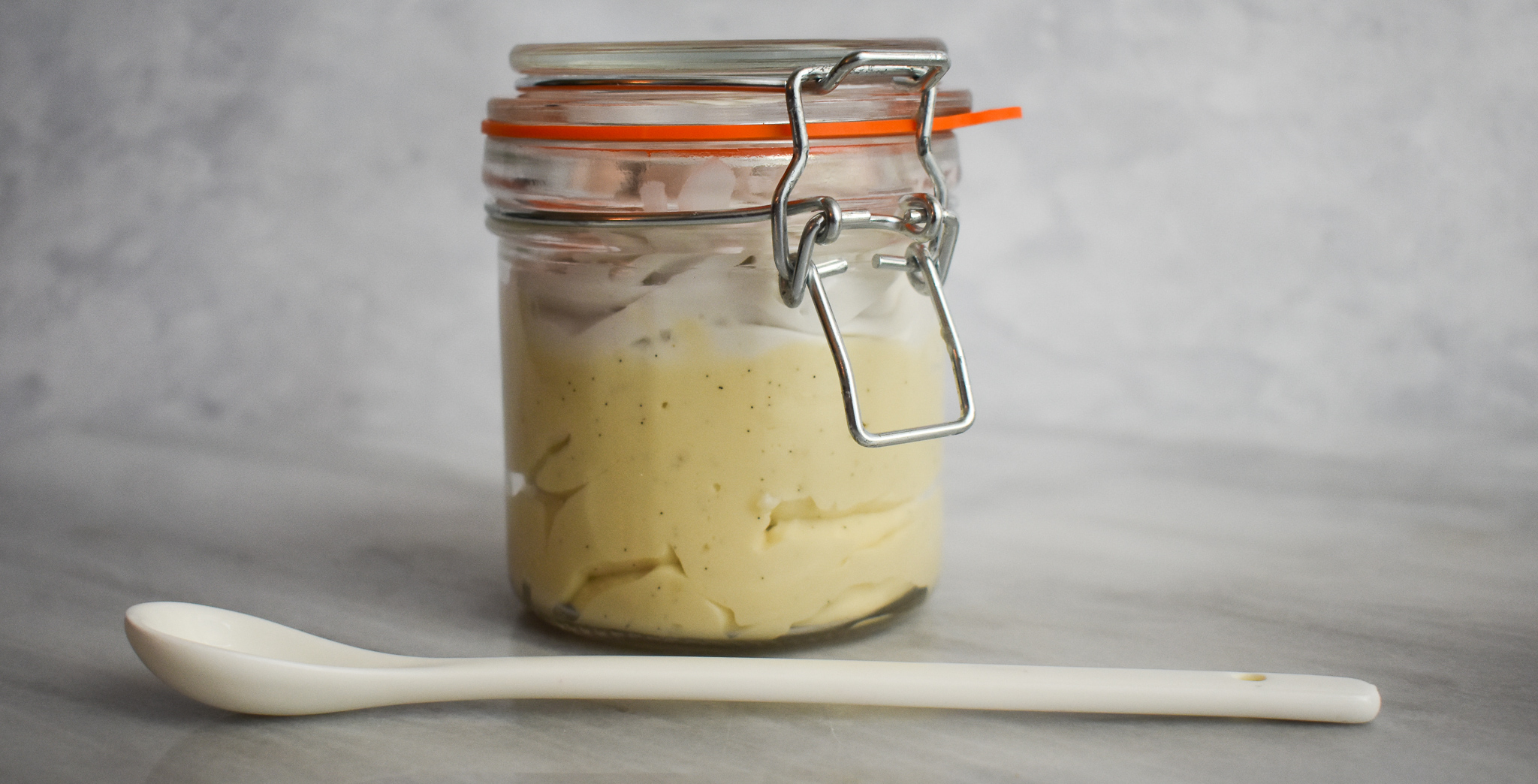 Creamy and delicious!  Low-FODMAP Indulgance in Velvety Vanilla Bean Custard.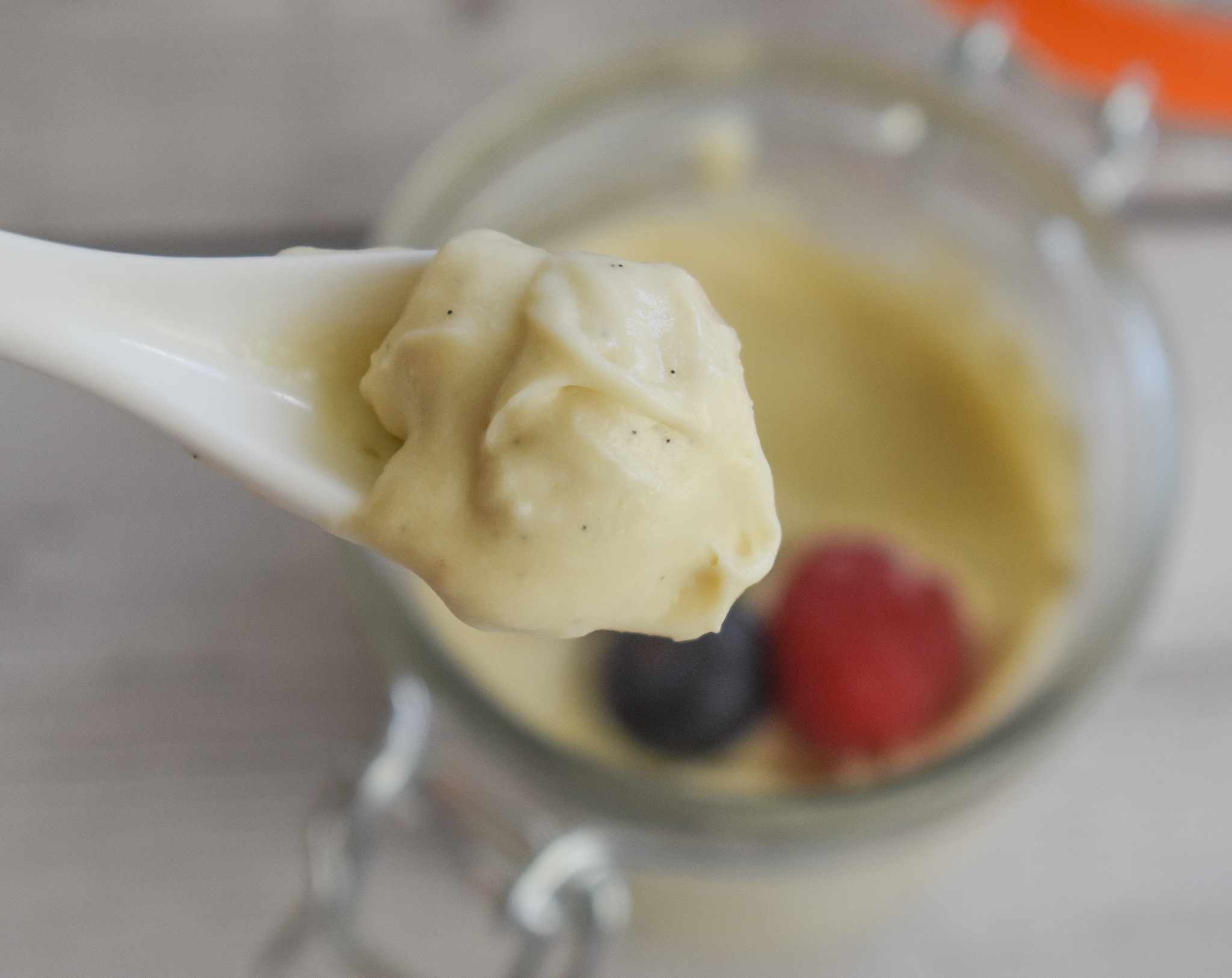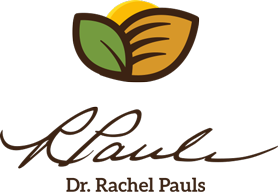 Printer Friendly Version
Comments Rating
( reviews)