Low-FODMAP Slow-Cooker Chicken Stew with White Wine; Gluten-free, Dairy-free
July 22, 2023
Printer Friendly Version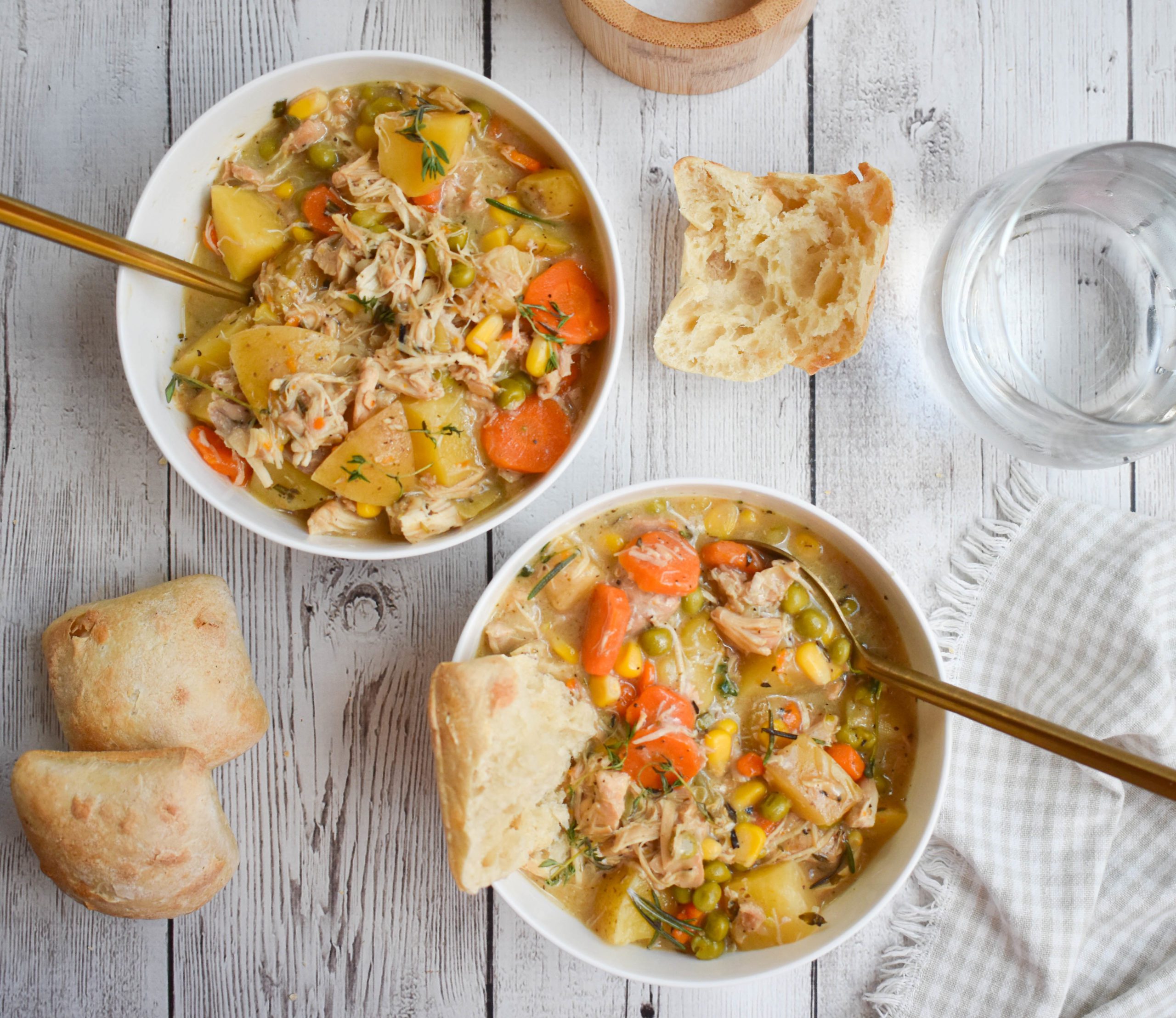 Crazy Good.  This low-FODMAP Slow-Cooker Chicken Stew with White Wine is absolutely amazing, and so easy! Put the ingredients in the slow-cooker, and let it do all the simmering and melding of flavor.
I add extra texture and nutrition to this low-FODMAP Chicken Stew with canned peas and corn, creaminess and flavor from cream or coconut milk, and that gorgeous depth of the white wine.  Your whole family is going to love this recipe, I guarantee it!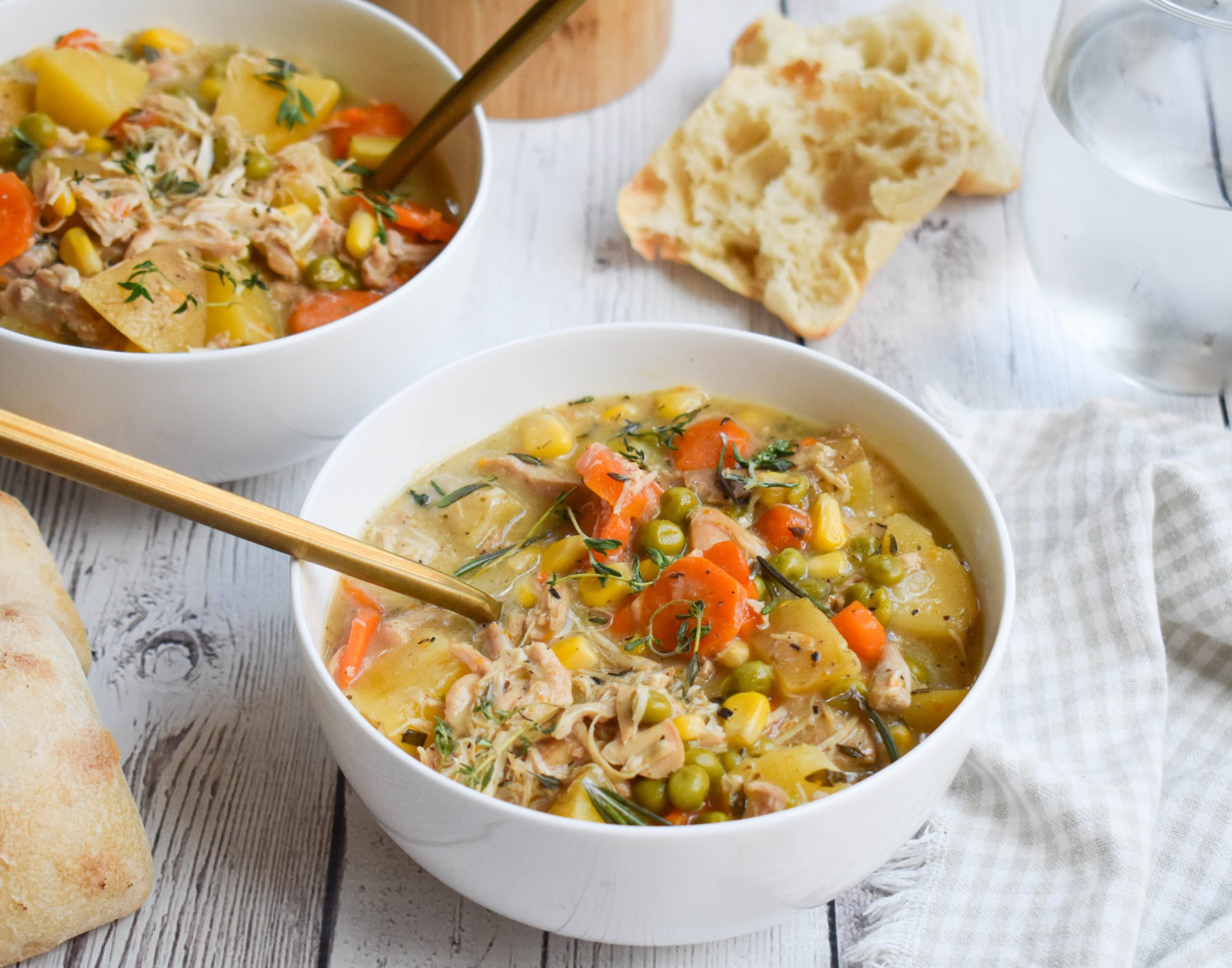 Serve this low-FODMAP Chicken Stew with low-FODMAP Crusty Egg Bread and a low-FODMAP Spinach Salad with Cranberries.  No one will leave the table hungry 🙂
FODMAP fact: Canned peas and corn are lower in FODMAPs than the fresh variety! That is because the canning process allows the FODMAPS to 'leach' out in the liquid that you drain away.  If you rinse the vegetables before eating, you can have a much larger portion size.  A great way to add more variety to your menu 🙂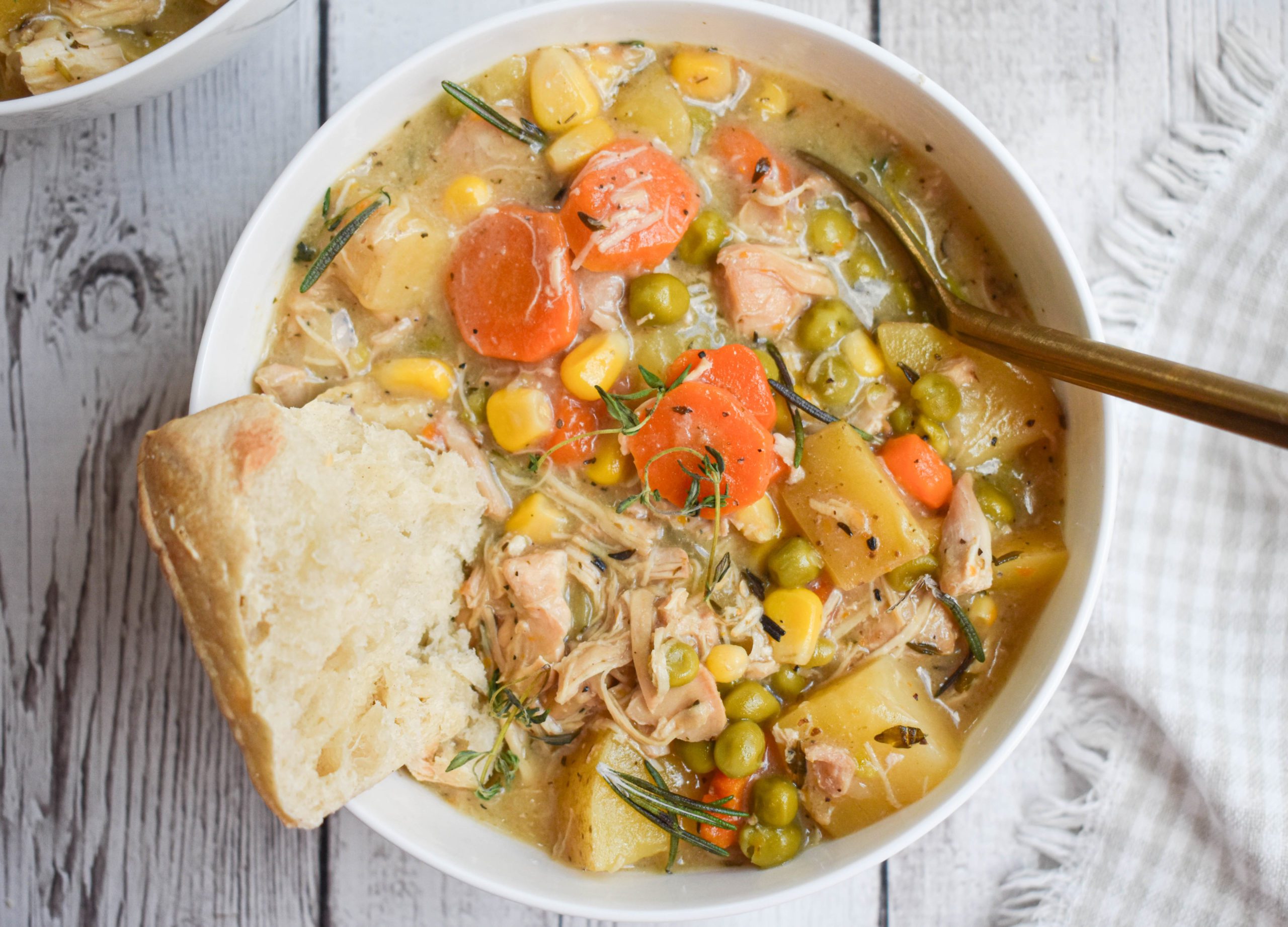 You may also love:
Or check out over 500 more low-FODMAP recipes on the blog.  IBS-friendly!
Be healthy and happy,
Rachel Pauls, MD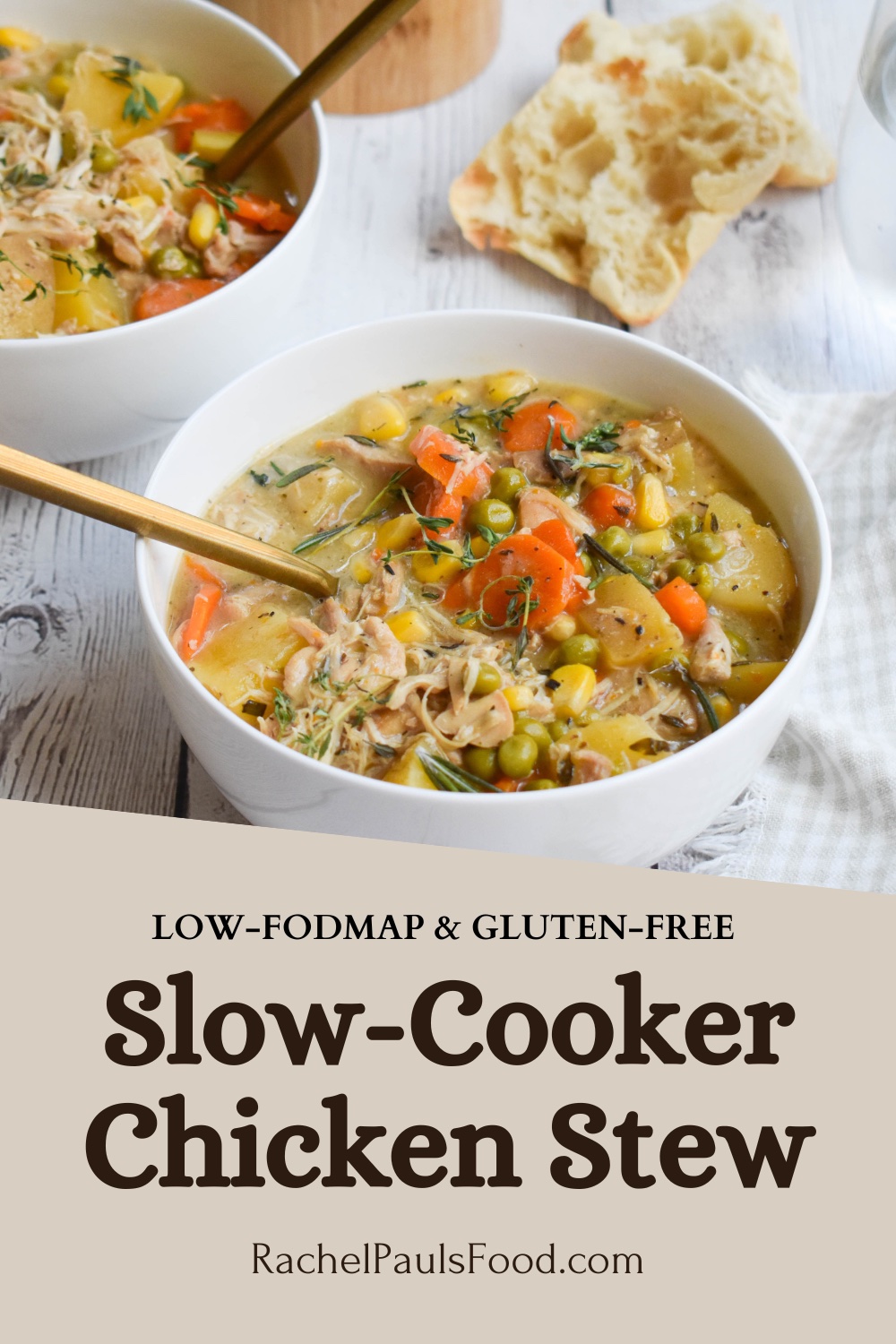 Although this recipe has not been lab tested, a single serving should be low-FODMAP based on the ingredients (*using available FODMAP data at time of posting)
Serves: 4-6
Prep time: 15 minutes
Cook time: 20 minutes plus 4 hours on low, 7 hours on high
Total time: 4 hours 20 min to 7 hours 20 minutes
Equipment: 5-6 quart slow-cooker
Ingredients
1 tablespoon olive oil or other oil for frying
1 & 1/2 pounds (24 ounces) boneless skinless chicken thighs, cut into 1/2 – 1-inch pieces
2 cups low-FODMAP chicken broth, plus additional 1/4-1/2 cup for consistency
1/2 cup dry white wine
1 tablespoon Worcestershire sauce

2 tablespoons is one low-FODMAP serving

1 teaspoon Balsamic vinegar

2 tablespoons is one low-FODMAP serving

2 teaspoons chopped fresh thyme
2 teaspoons chopped fresh rosemary, plus for garnish
1/2 teaspoon dried oregano
1/2 teaspoon salt, plus for seasoning chicken and to taste
1/2 teaspoon pepper, plus for seasoning chicken and to taste
3 large carrots (170g), peeled and cut into coins

Carrots do not contain FODMAPs

1 & 1/4 pounds Yukon gold potatoes, diced into 1/2-inch cubes
1/4 cup all-purpose low-FODMAP, gluten free flour
1/2 cup heavy cream, lactose-free half-and-half, or canned coconut milk for dairy-free
2 teaspoons each garlic-infused oil and onion-infused oil
3/4 cup (110g) canned corn

Canned corn should be rinsed and drained
75g of canned corn is one low-FODMAP serving due to fructans

2/3 cup (90g) canned and drained peas

45g is one low-FODMAP serving of canned and drained peas, do not substitute fresh or fresh frozen
Higher amounts contain the FODMAP 'galacto-oligosaccharides' (GOS)

Fresh rosemary and thyme for garnish
Directions
Place your tablespoon of oil for frying in a large skillet and heat over medium high
Add your chicken pieces to sear lightly on all sides (about 5 minutes). They do not need to be cooked through at this point

If desired, you can season with salt and pepper while cooking

After searing, place your chicken in your slow cooker, then add your 2 cups low-FODMAP chicken broth, white wine, Worcestershire sauce, Balsamic vinegar, fresh thyme and rosemary, oregano, and 1/2 teaspoon of the salt and pepper
Stir together with the chicken until combined, then add in sliced carrots, and potatoes
Cover and cook on low for 7-8 hours or high for 4-5 hours
When almost ready, remove 1/2 cup of the broth from the cooker and place in a small bowl or mug (If necessary, use additional broth).  Add the LF, GF flour and stir to remove all lumps in the mixture
Place the flour mixture in the slow-cooker and stir well to combine
Mix in your infused oils and heavy cream (or coconut milk), then your corn and peas

Since canned vegetables are more mushy, I like to add them last

Stir, then increase heat to high, and cook another 15-20 minutes more until it thickens
Taste, and season with more salt and pepper, or herbs, if necessary
Serve immediately, garnished with fresh herbs, alongside low-FODMAP crusty bread or sourdough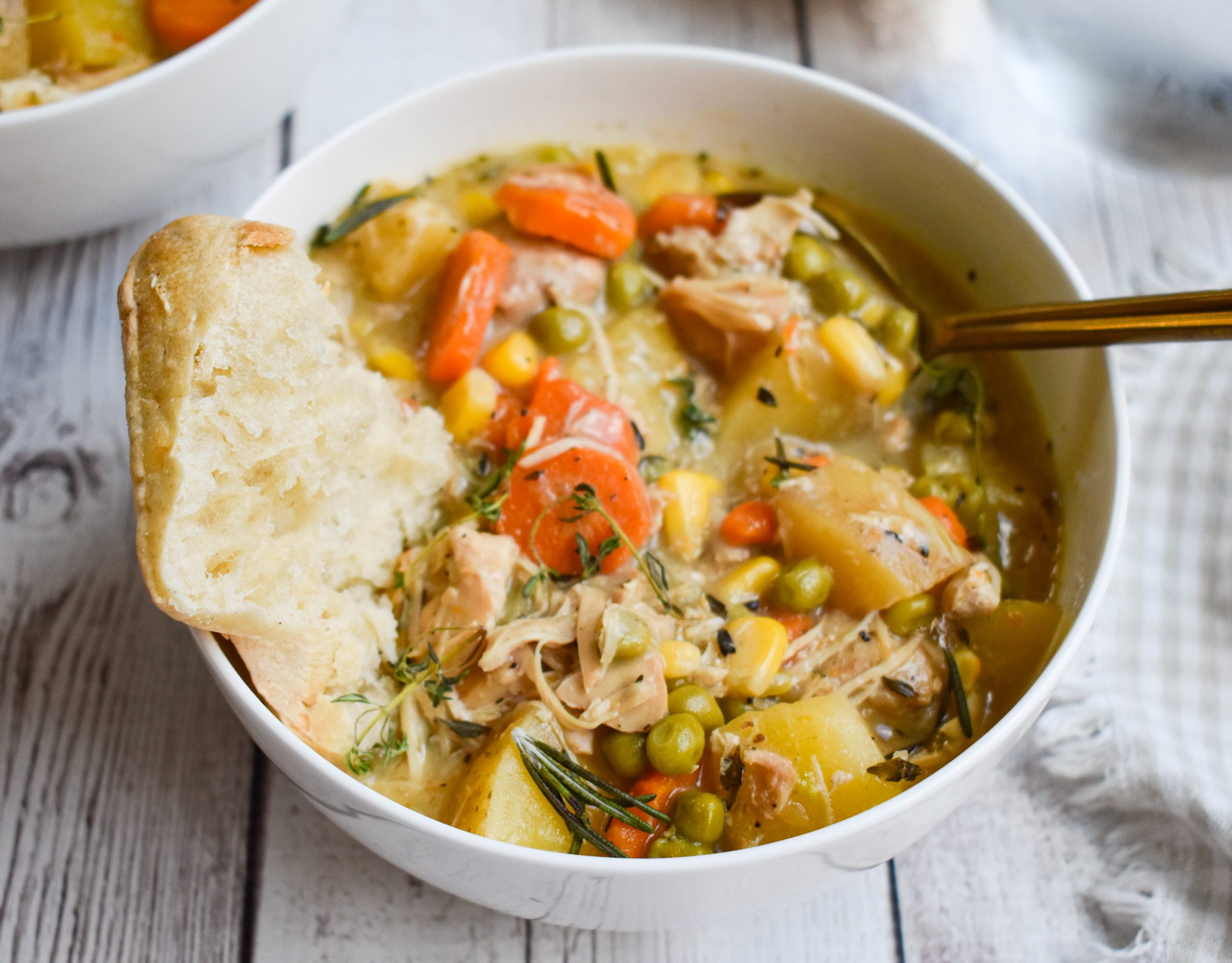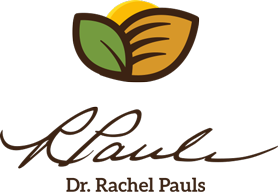 Printer Friendly Version
Comments Rating
( reviews)