Low-FODMAP Monte Cristo Sandwich; Gluten-free
October 20, 2023
Printer Friendly Version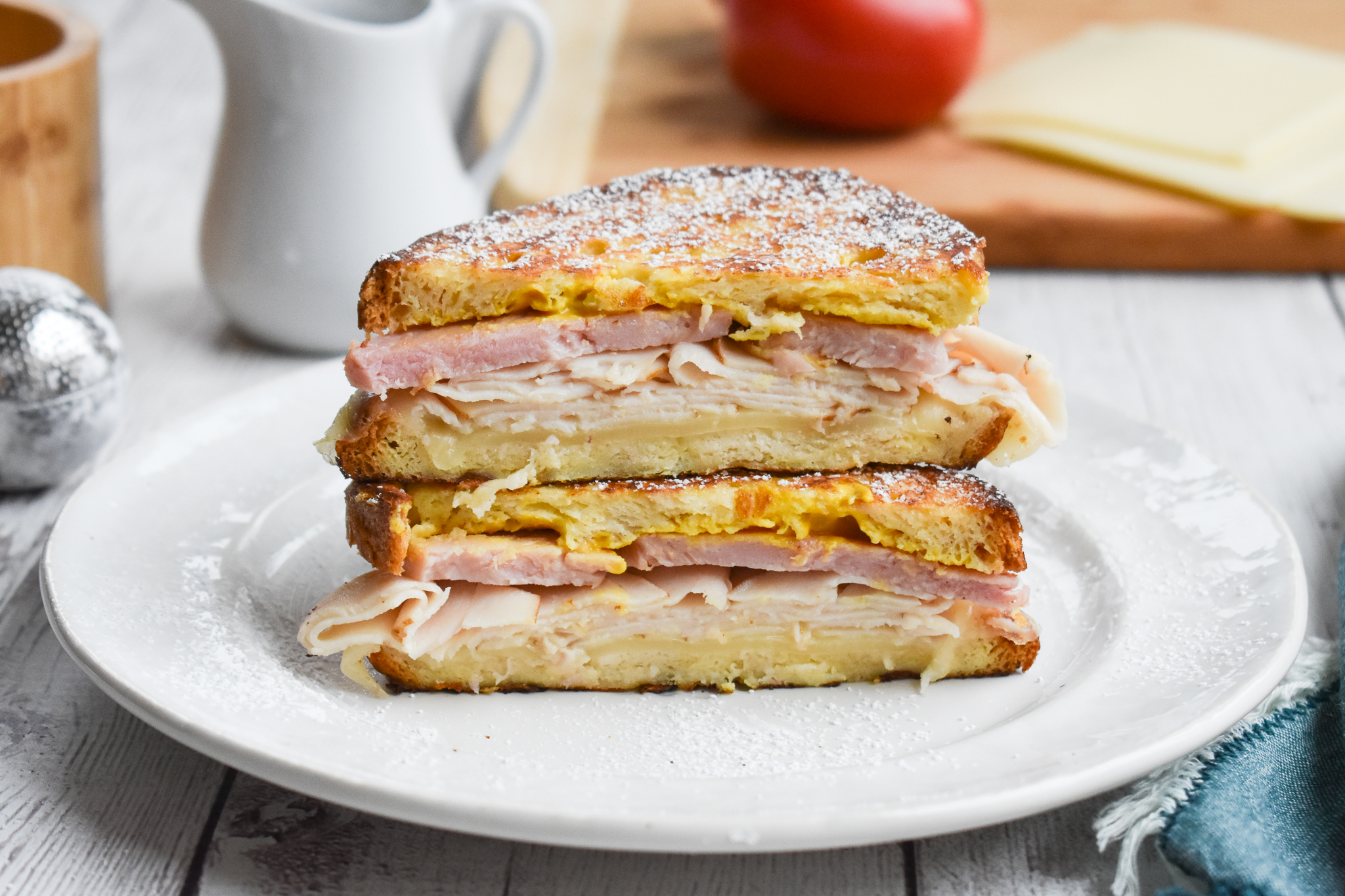 A Monte Cristo sandwich is like the French Croque Monsieur, but even better (IMO).
A Croque Monsieur is a grilled ham and cheese, topped with additional cheese.
The Monte Cristo omits the cheese on top but saturates the sliced bread in egg batter before cooking.  I love what this does to the flavor!
Most recipes for this delicious sandwich call for ham, Swiss cheese, mayonnaise, and mustard, but I add deli turkey as well.  If you don't eat ham, then feel free to use just turkey.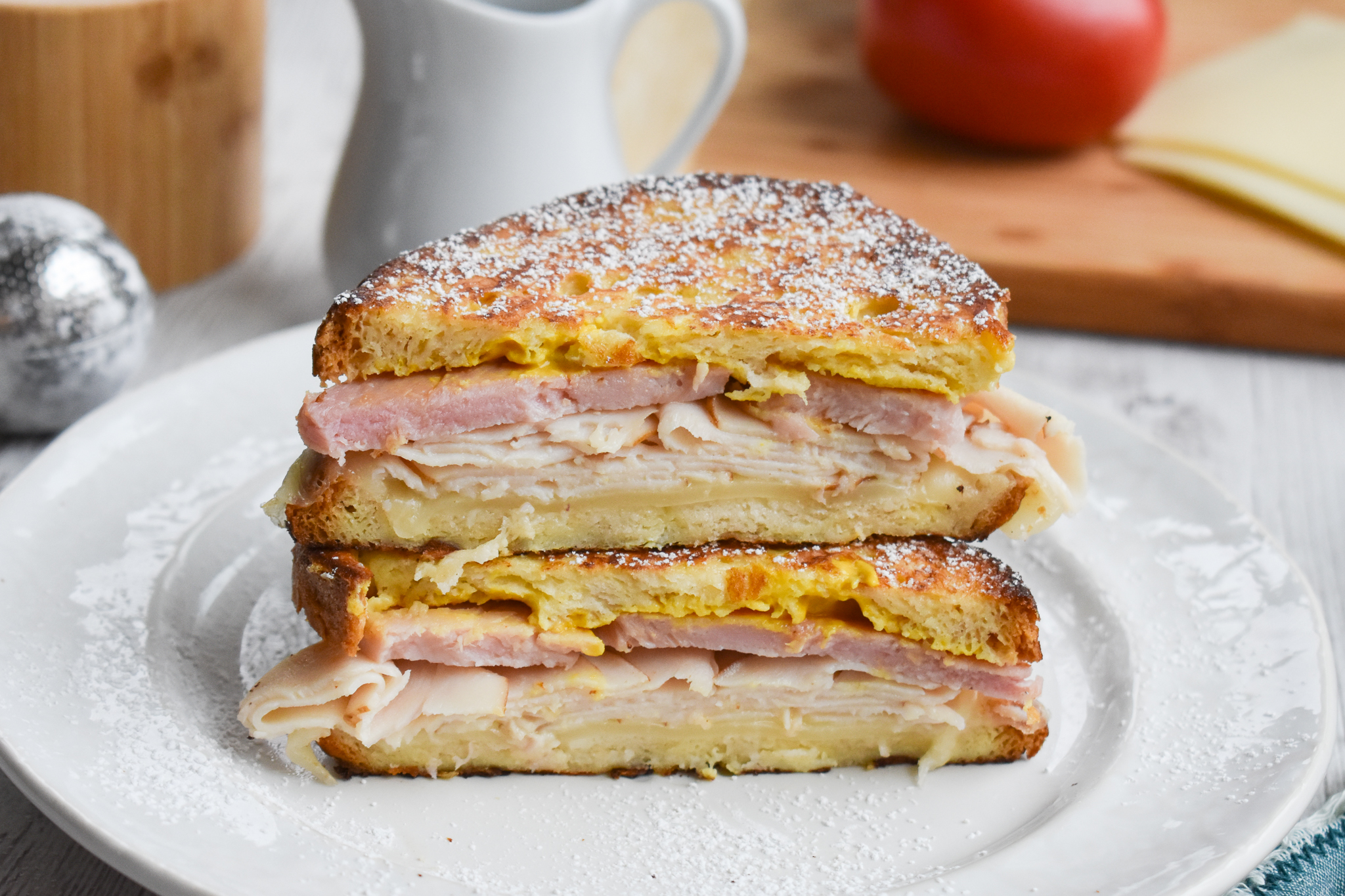 The sandwich has a savory/salty flavor, and many people serve it alongside confectioner's sugar, berry preserves and/or maple syrup. Kind of like French Toast, but better!
This is an amazing low-FODMAP lunch, brunch or supper that preps in about 15 minutes.  I love this recipe!
FODMAP facts:
Remember, the low-FODMAP diet is NOT a dairy-free diet. Swiss cheese is naturally low in lactose levels and should be tolerated by most individuals with IBS
While still containing gluten, white wheat sourdough is often low in FODMAPs. The reason is the fructans (FODMAPs) in the wheat are converted to a more digestible form during the fermentation process for the bread. Test for your tolerance if you do not have gluten-sensitivity or celiac disease, and would like to use sourdough for your sandwich
Rachel's Tip: You can make any sandwich better with this egg batter technique!  Try it with any of your preferred combinations.
Try some of my other amazing low-FODMAP Lunch recipes after you enjoy this meal!
You may also love:
Or check out over 500 more low-FODMAP recipes on the blog.  IBS-friendly!
Be healthy and happy,
Rachel Pauls, MD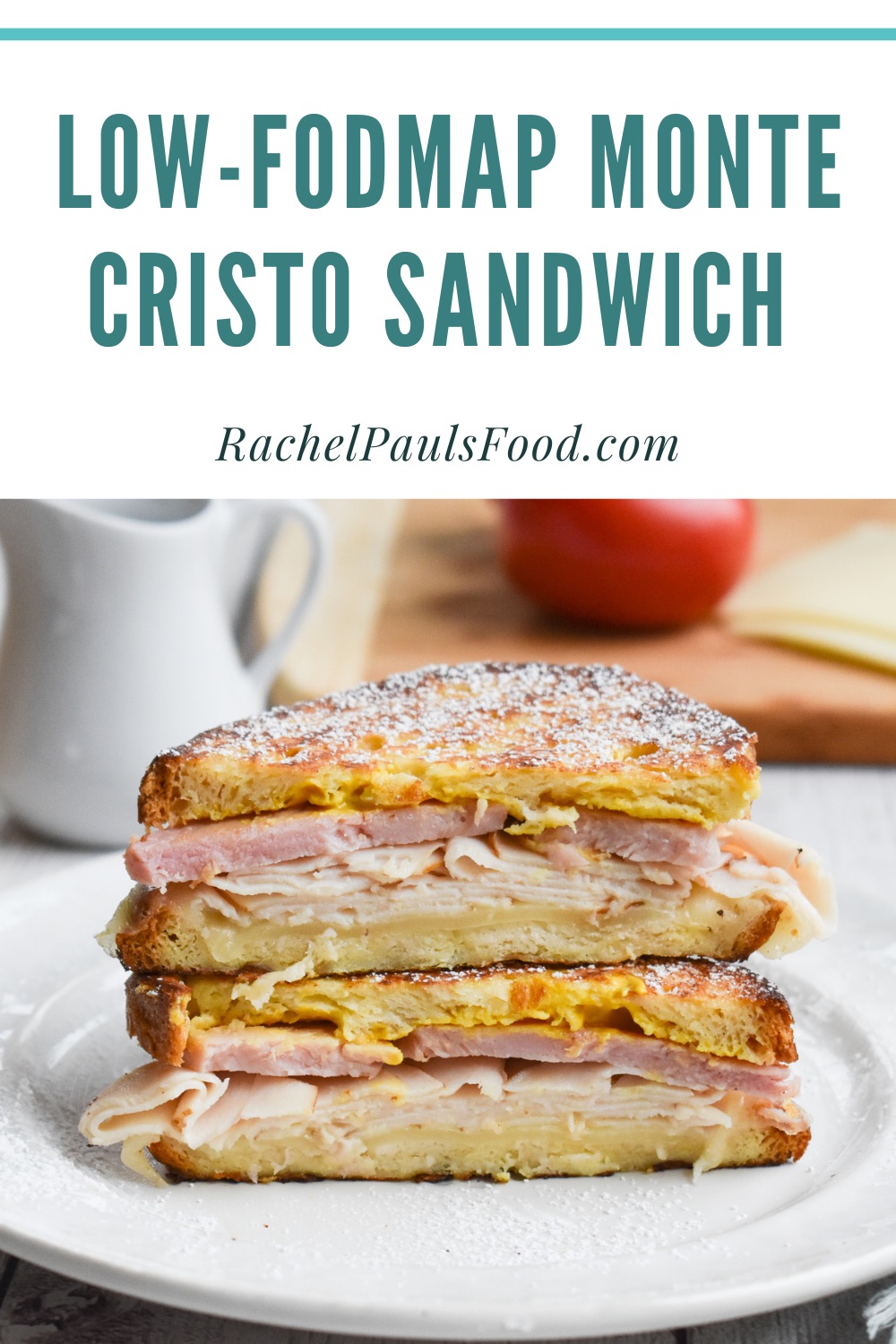 Although this recipe has not been lab tested, a single serving should be low-FODMAP based on the ingredients (*using available FODMAP data at time of posting)
Serves: 1
Prep time: 5 min
Cook time: 10 min
Total time:  15 min
Ingredients
1 large egg
1/4 cup low-FODMAP milk, such as lactose-free or almond milk
2 slices low-FODMAP, gluten-free bread or sourdough (see Note)
1 teaspoon (5g) mayonnaise (select brands without added onion, garlic or HFCS, such as Hellman's)
1 teaspoon (5g) prepared yellow mustard or Dijon mustard
2 slices (40g) cooked deli ham
2 slices (40g) cooked deli smoked turkey
1 slice (20g) Swiss cheese
1 tablespoon (15 ml) avocado or preferred oil for frying
Optional, for serving:
Confectioner's sugar
Maple syrup
Strawberry preserves
Directions
In a shallow bowl large enough for your sandwich, whisk your egg and milk
Spread mayonnaise on one slice of bread, and mustard on the second slice
Lay the cheese, turkey, and ham on top of the mayo then cover with the second slice, mustard side in
Set up a grill pan over medium heat, and brush with oil
Gently dip the sandwich in the egg mixture on both sides until lightly saturated and place on your heated grill pan
Cook over medium heat until the bottom piece is golden, then flip the sandwich carefully
Grill until the bread is toasted to your preference and the cheese is melted slightly on the edges
Serve immediately, dusted with confectioner's sugar and alongside maple syrup and preserves, if desired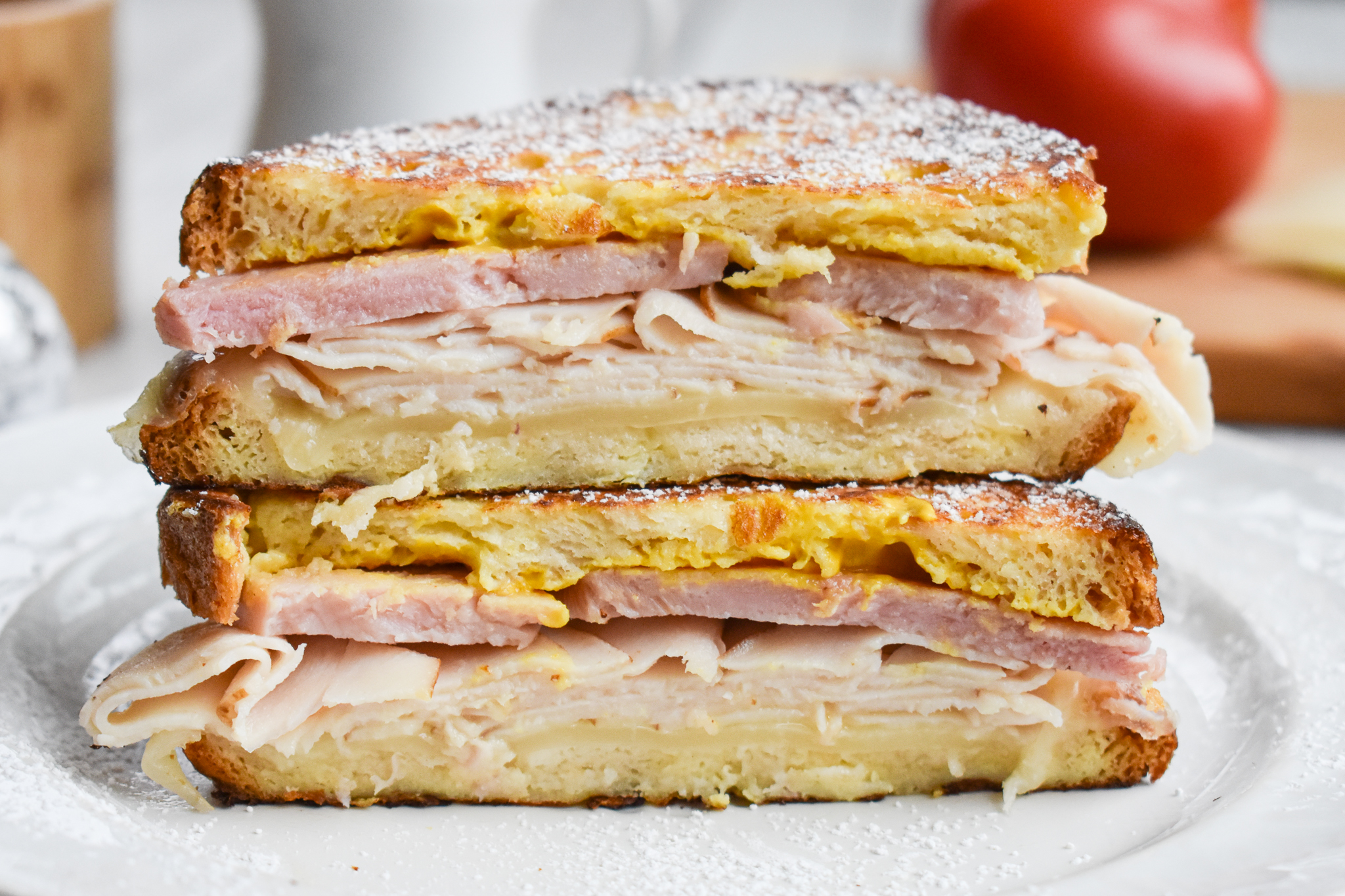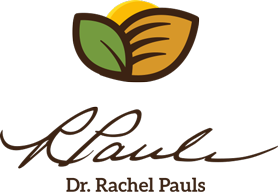 Printer Friendly Version
Comments Rating
( reviews)