Low-FODMAP 30-Minute Pasta Alle Vongole; Gluten-free
March 3, 2023
Printer Friendly Version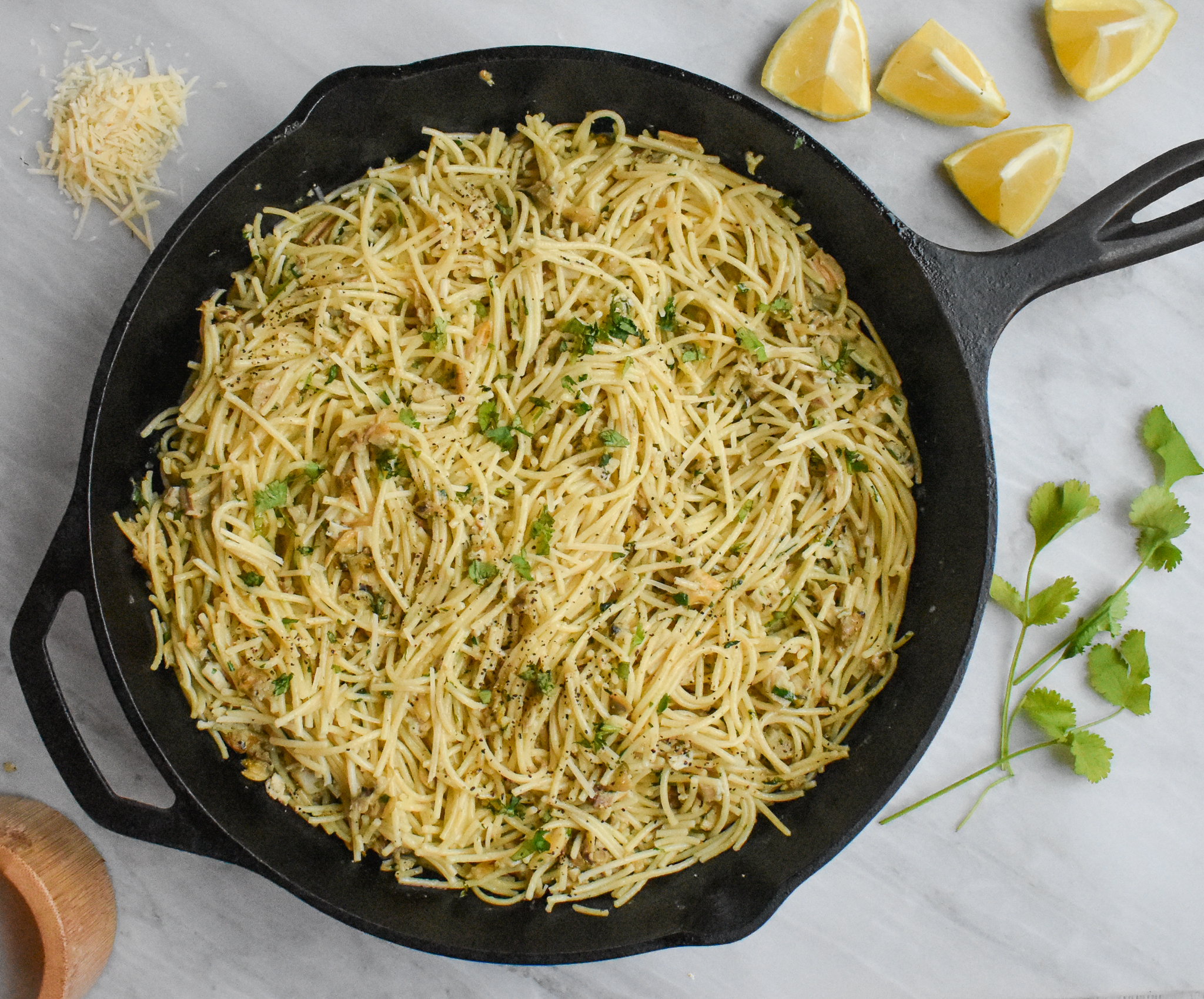 Here's my simple and elegant low-FODMAP recipe for Pasta alle Vongole (pasta with clams).  I love to use spaghetti or linguini, but any low-FODMAP, GF pasta choice works well.
This low-FODMAP Pasta alle Vongole is so easy, I use canned clams for added simplicity.  True, you miss out on the 'effect' of clam shells on your plate for a nice Instagram photo op,  but you don't miss having to spit out the clam shells 🙂  Plus no need for cleaning, shucking or wasting the clams!
Make sure your canned clams contain only clams and clam juice (this is typically the water they use to clean the clams, without added broth or spices).  The 'juice' will be salty, briny, and a delicious 'umami' for the sauce.  Such a perfect gourmet shortcut!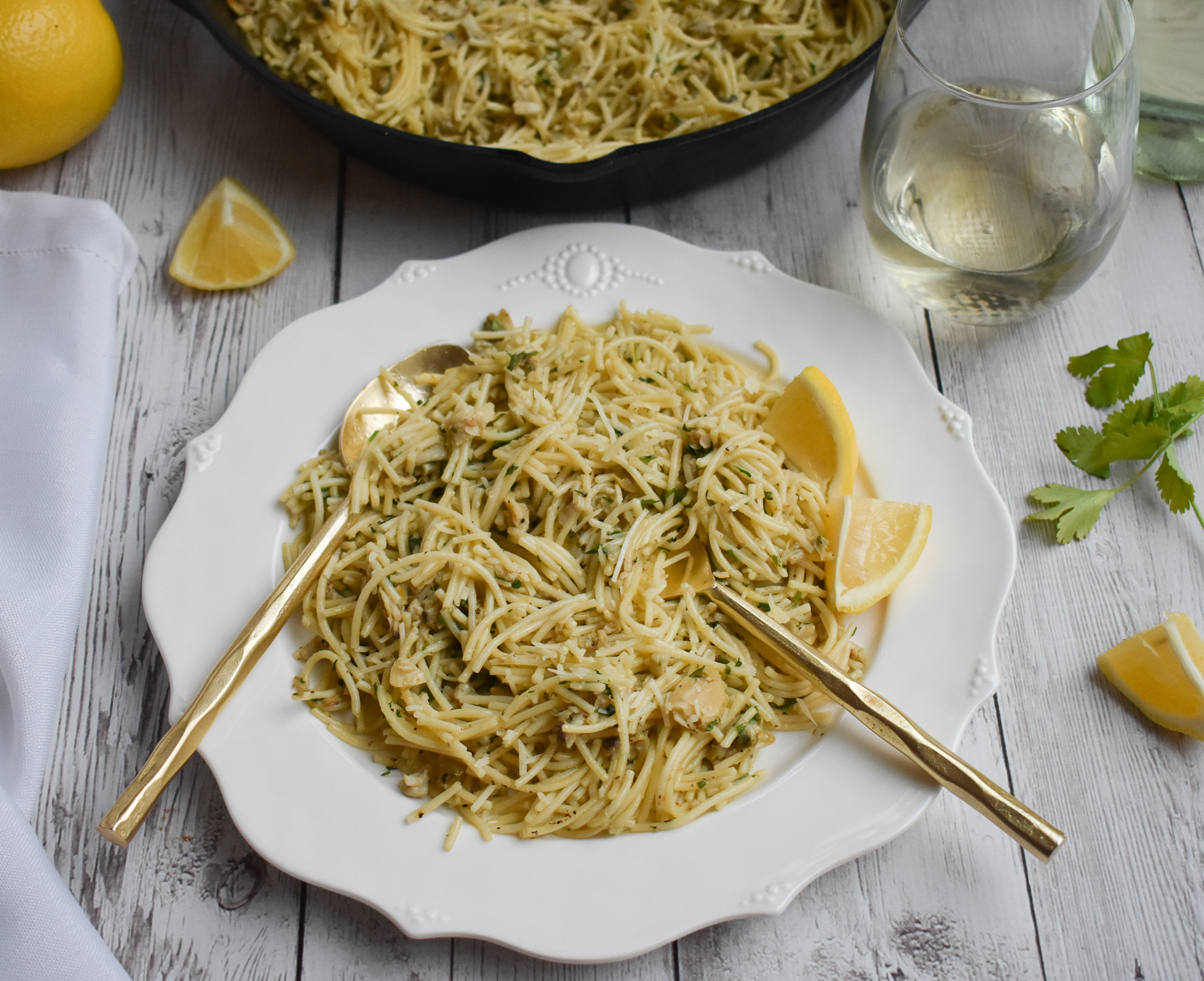 Feel free to use some low-FODMAP crusty bread to soak up any remaining sauce.  It is sensational.
You may also love:
Or check out over 475 more low-FODMAP recipes on the blog.  IBS-friendly!
Be healthy and happy,
Rachel Pauls, MD
P.S. Check out my 2 COOKBOOKs for every stage of the low-FODMAP diet!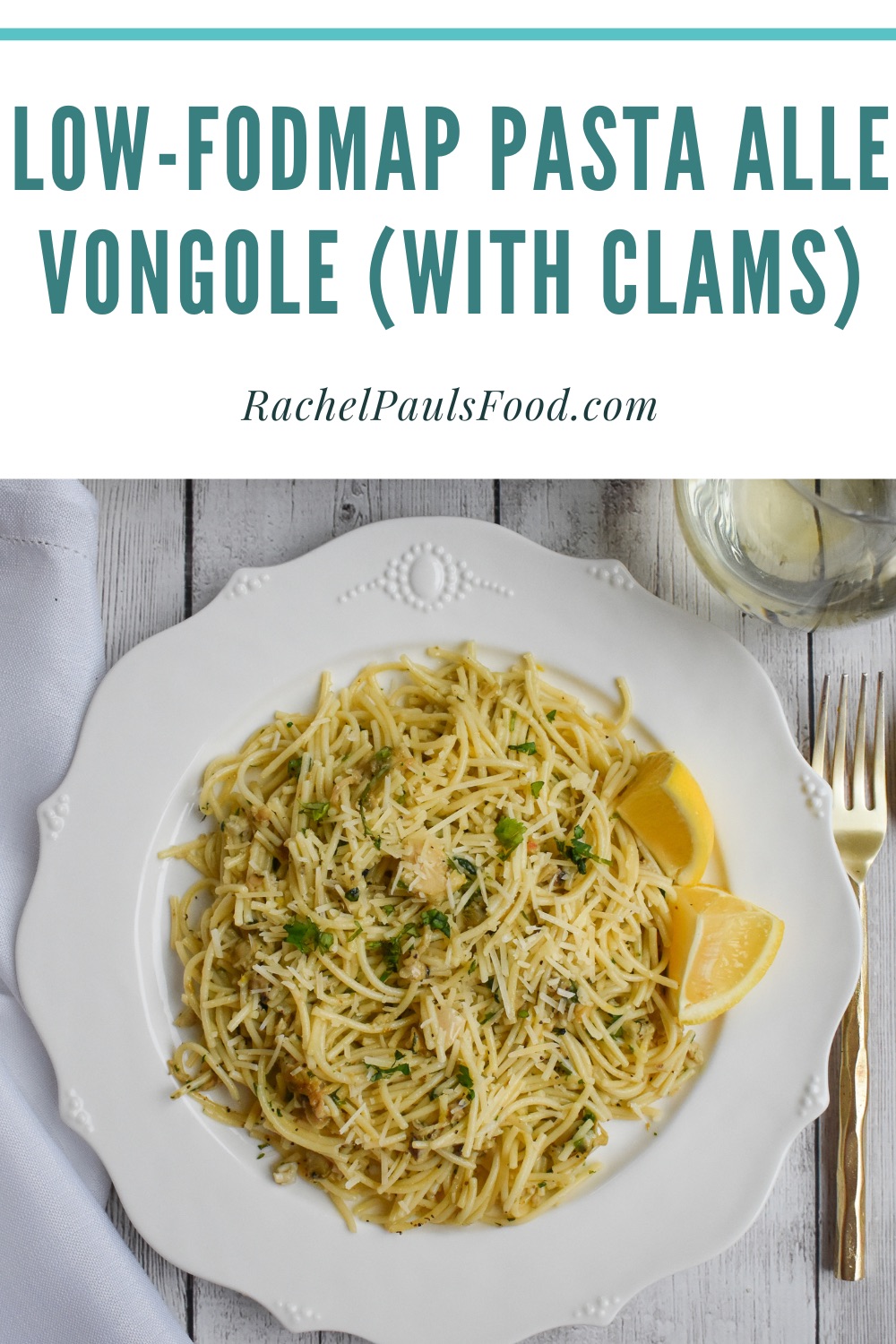 Although this recipe has not been tested a single serving should be low-FODMAP based on the ingredients (using available FODMAP data at time of posting)
Serves: 6
Prep time: 5 min
Cook time: 20 min
Total time: 25 min
Ingredients
1/4 cup garlic-infused oil
6 tablespoons unsalted butter
Pinch red pepper flakes
2 (6.5 ounce) cans chopped clams

Ensure there is only clams and clam juice in your product, no added spices or flavoring

1 (10 ounce) can whole clams
3 tablespoons white wine
3 tablespoons finely chopped Italian parsley
One lemon, zested, then cut into wedges
Grated Parmesan (optional)
12 ounces dry low-FODMAP, gluten-free pasta (I like thin spaghetti or linguini)
Salt and fresh black pepper, to taste
Directions
Drain all clams and reserve clam water/juice from the two 6.5 ounce cans of chopped clams
Set up a large pot and boil pasta according to package directions until al dente (typical time for GF pasta is 7-8 minutes)
While cooking, heat infused oil in saucepan on low and simmer for about 2 minutes
Add butter and red pepper flakes
When butter is melted, add reserved clam water/juice and wine and heat on low simmer until broth is reduced by half (about 10-15 minutes)
Drain pasta when cooked to al dente
When sauce is reduced, stir in clams, parsley and lemon zest until combined and warmed through.  Taste and add seasoning as desired, then mix in the cooked pasta
Serve hot with freshly ground black pepper, and lemon wedges, topped with optional Parmesan cheese, if desired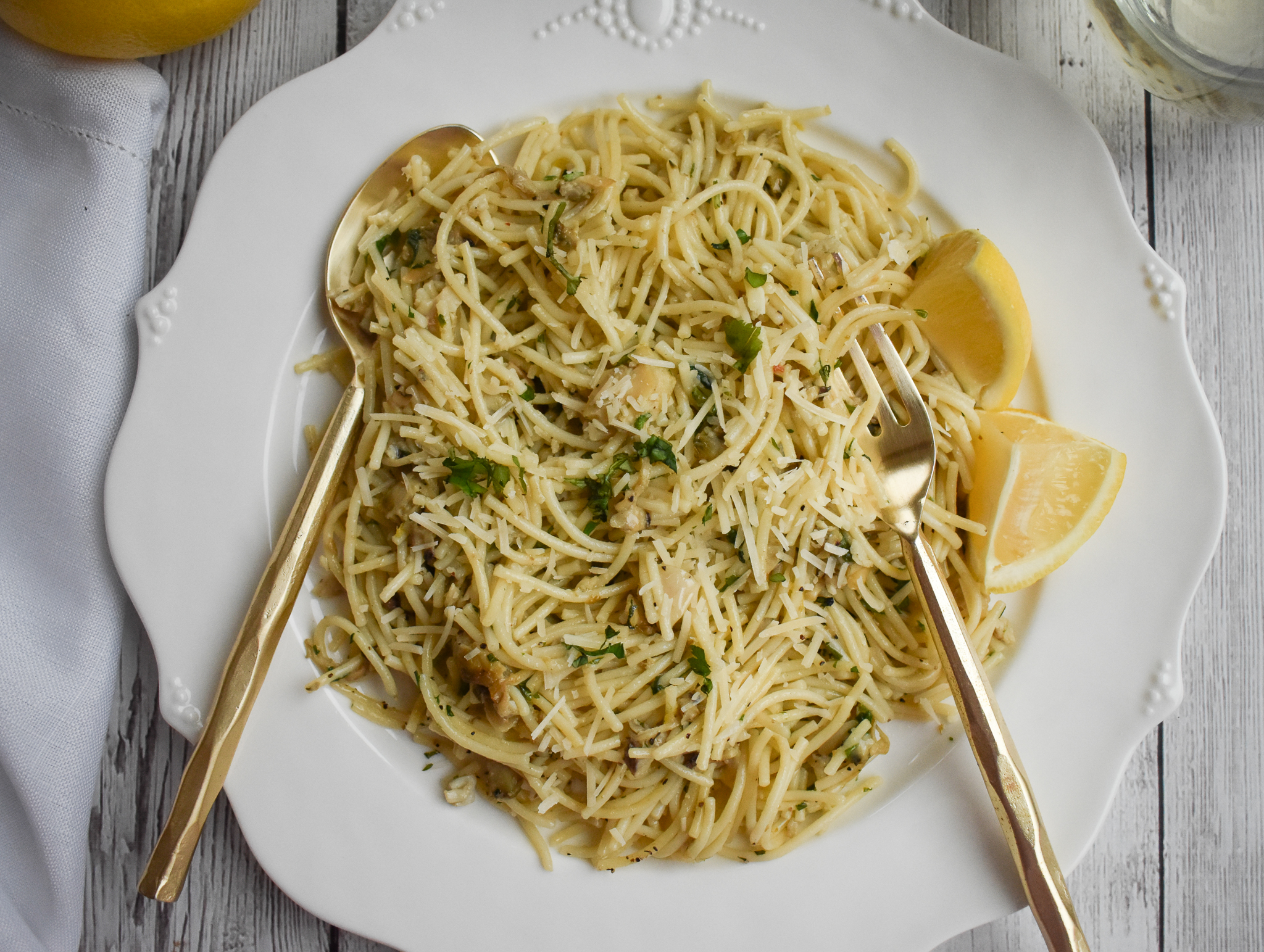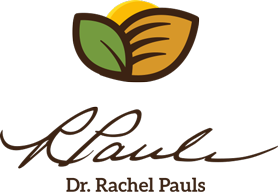 Printer Friendly Version
Comments Rating
( review)