Happy Bars at The Western and Southern Open Tennis Tournament
August 27, 2017
Printer Friendly Version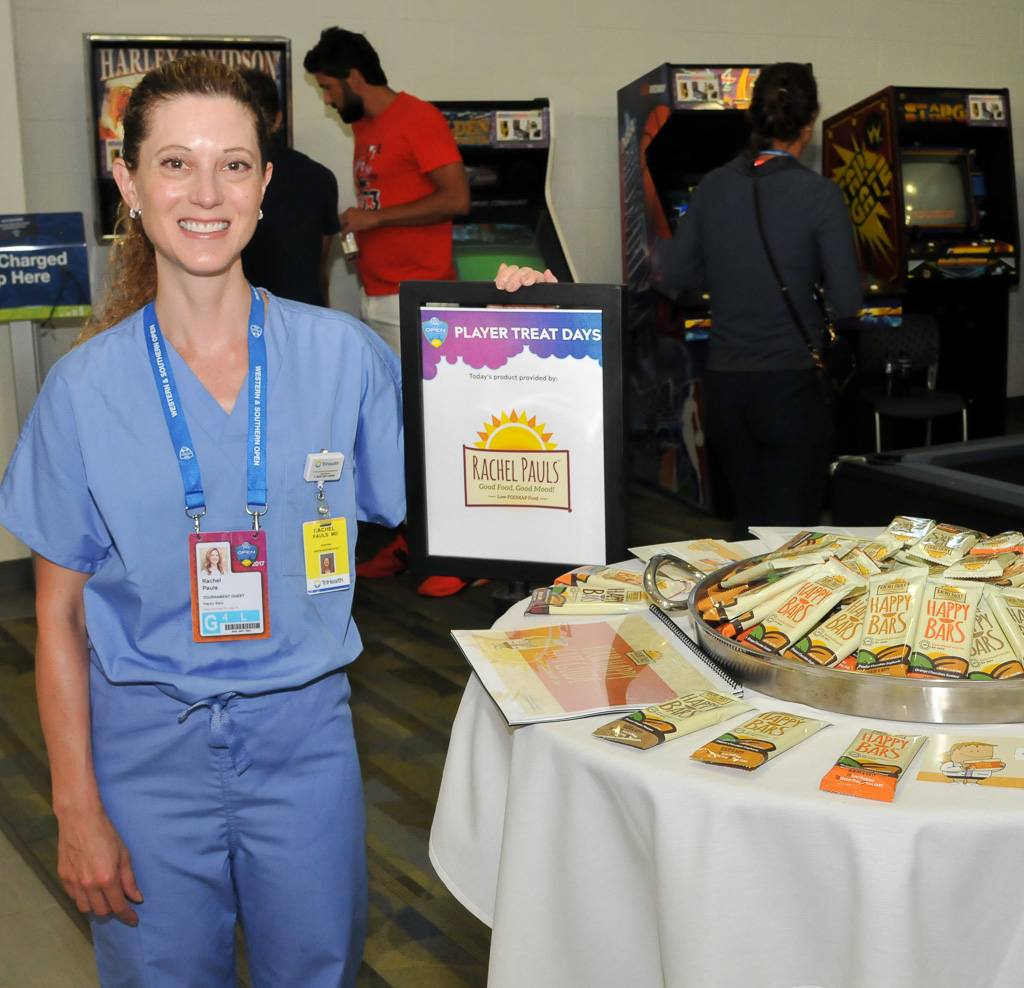 Happy Bars at The Western and Southern Open
Mason, Ohio.  August 2017:
Rachel Pauls Food was thrilled to be a purveyor of treats in the Players' Lounge at The Western and Southern Open. Dr. Rachel Pauls was on-site to hand-deliver low-FODMAP Happy Bars to many of the players and their coaches and discuss the positive impact of a low-FODMAP diet.
"New research is highlighting the benefits of a low-FODMAP diet for endurance athletes.  Happy Bars are not only delicious, vegan, gluten-free and low-FODMAP, but they also pack a lot of protein and energy to help sustain that momentum.
I'm a huge tennis fan, and I'm ecstatic about helping the players make the most of their game and be healthy and happy", said Dr. Pauls, "not to mention sharing my Happy Bars with the top player in the world, Rafael Nadal"!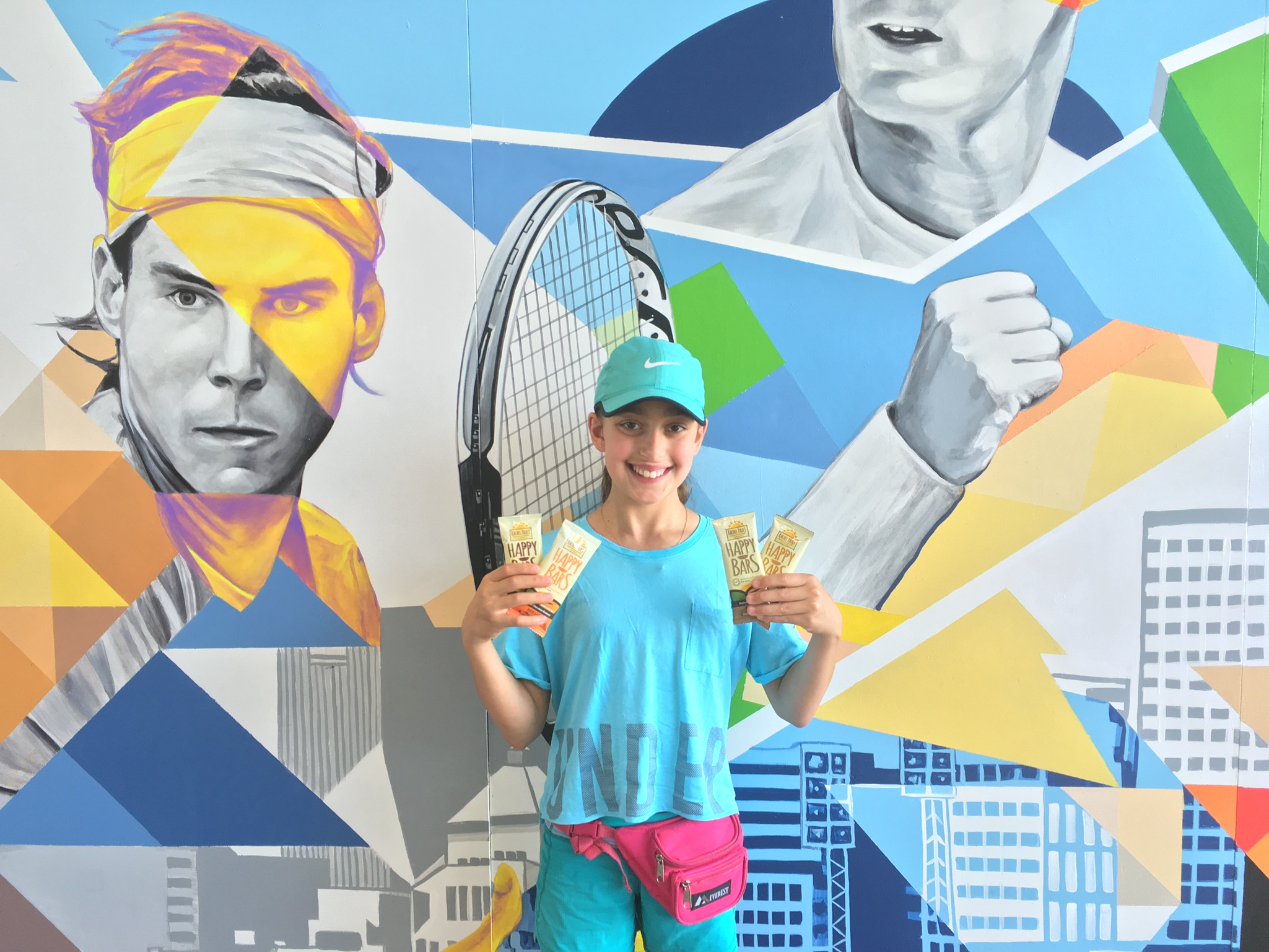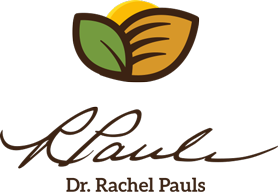 Printer Friendly Version
Comments Rating
( reviews)