Easy & Gourmet Low-FODMAP Tiramisu; Gluten-free
August 4, 2023
Printer Friendly Version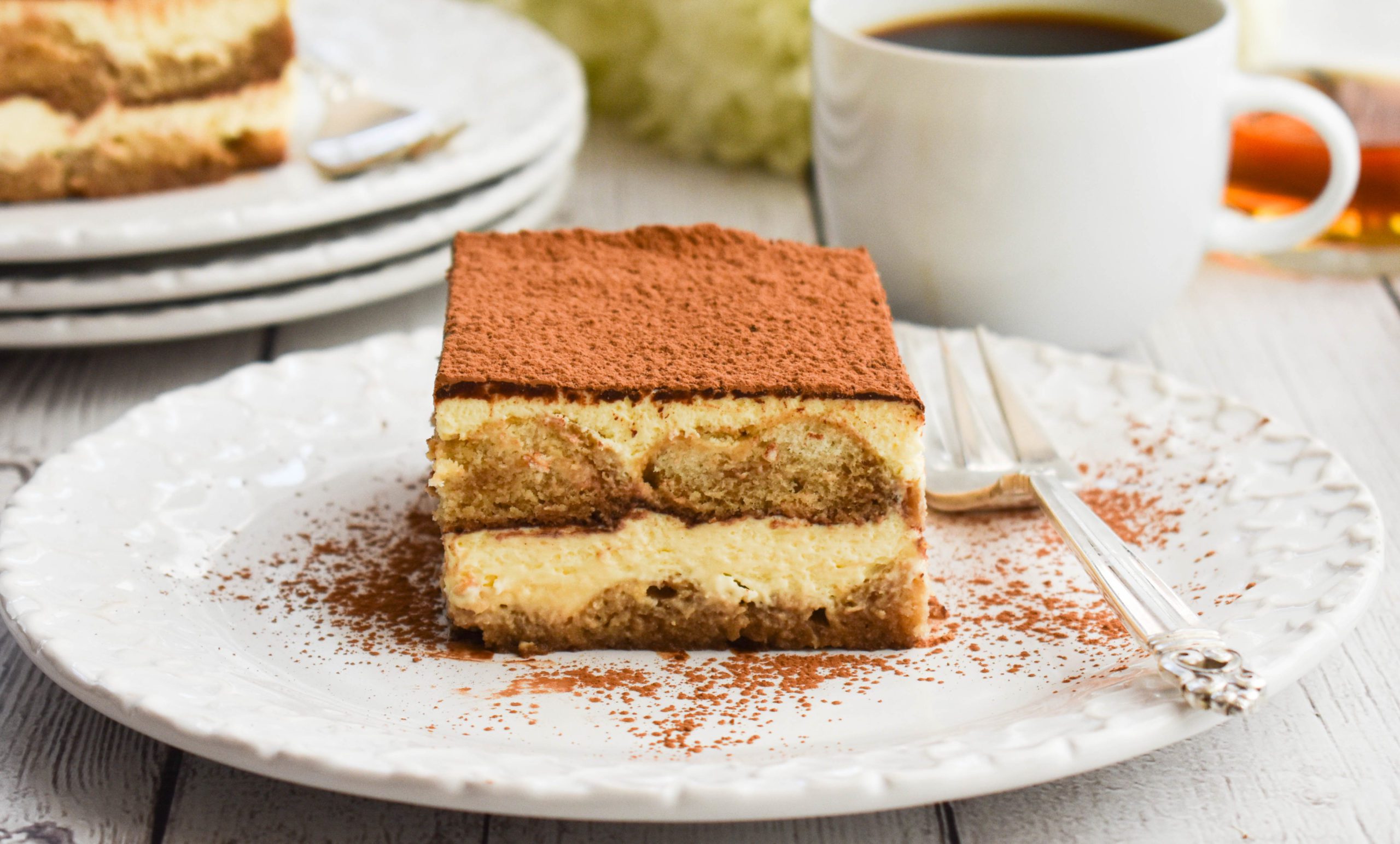 Tiramisu is one of my FAVORITE desserts.  One I have not eaten for many years, since I switched to a low-FODMAP lifestyle.
I realized that it was time to create a version of this incredible Italian cake that I could enjoy.
Who isn't excited about espresso-soaked ladyfingers, layered with creamy, rich filling, all dusted with cocoa?
A DESSERT TO DIE FOR.
My low-FODMAP recipe incorporates store-bought ladyfingers, to make it super easy.  But, since marscapone cheese has not been tested for FODMAP content, I made my own with lactose-free cream cheese, lemon juice, and heavy cream instead.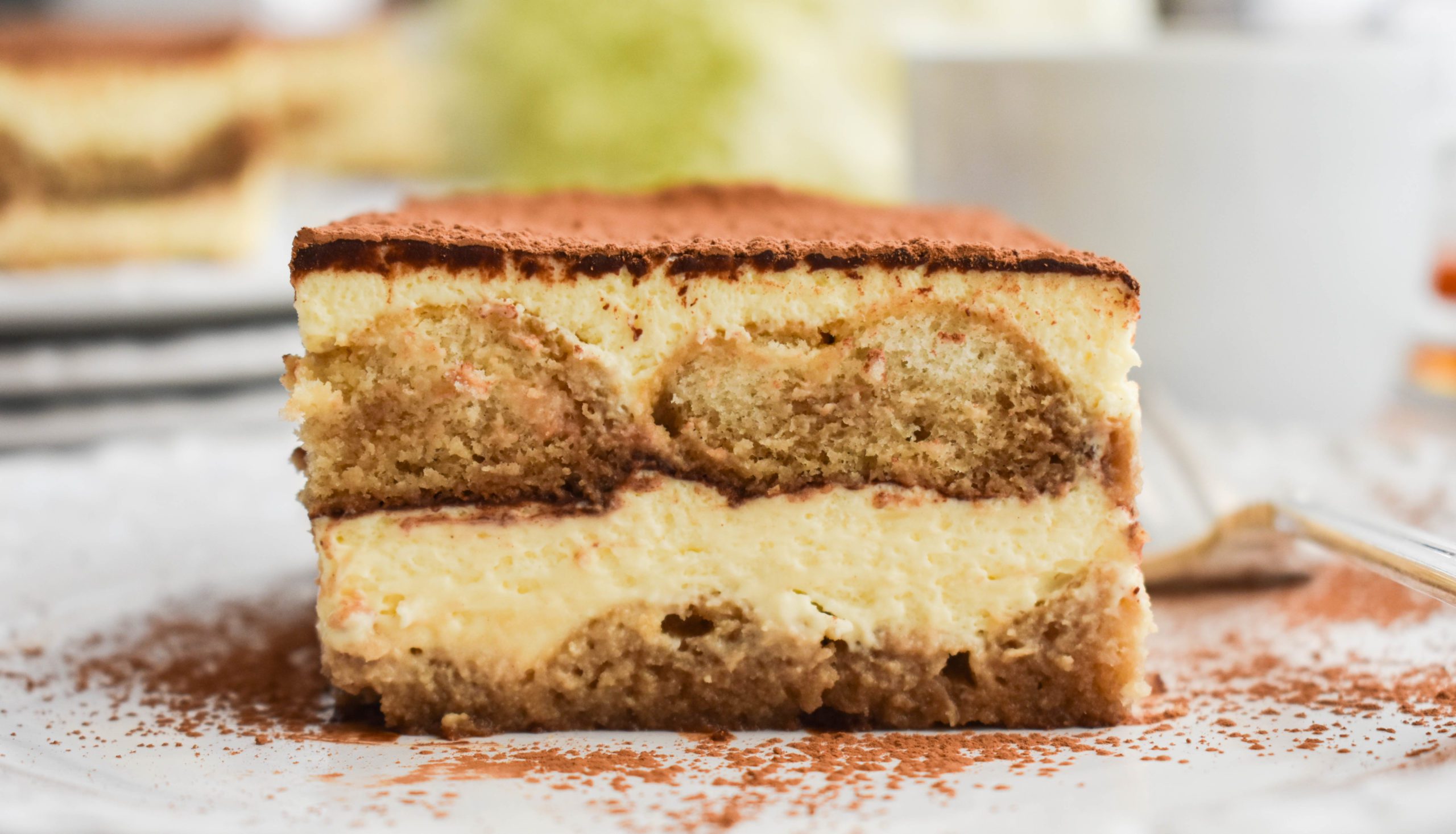 Hands on time is about 30 minutes, and you'll have a gourmet sensation at your table.
Try this EASY low-FODMAP Tiramisu recipe and it will become one of your favorites too.
You may also love my:
Or check out over 500 more low-FODMAP recipes on the blog!  IBS-friendly.
Be healthy and happy,
Rachel Pauls, MD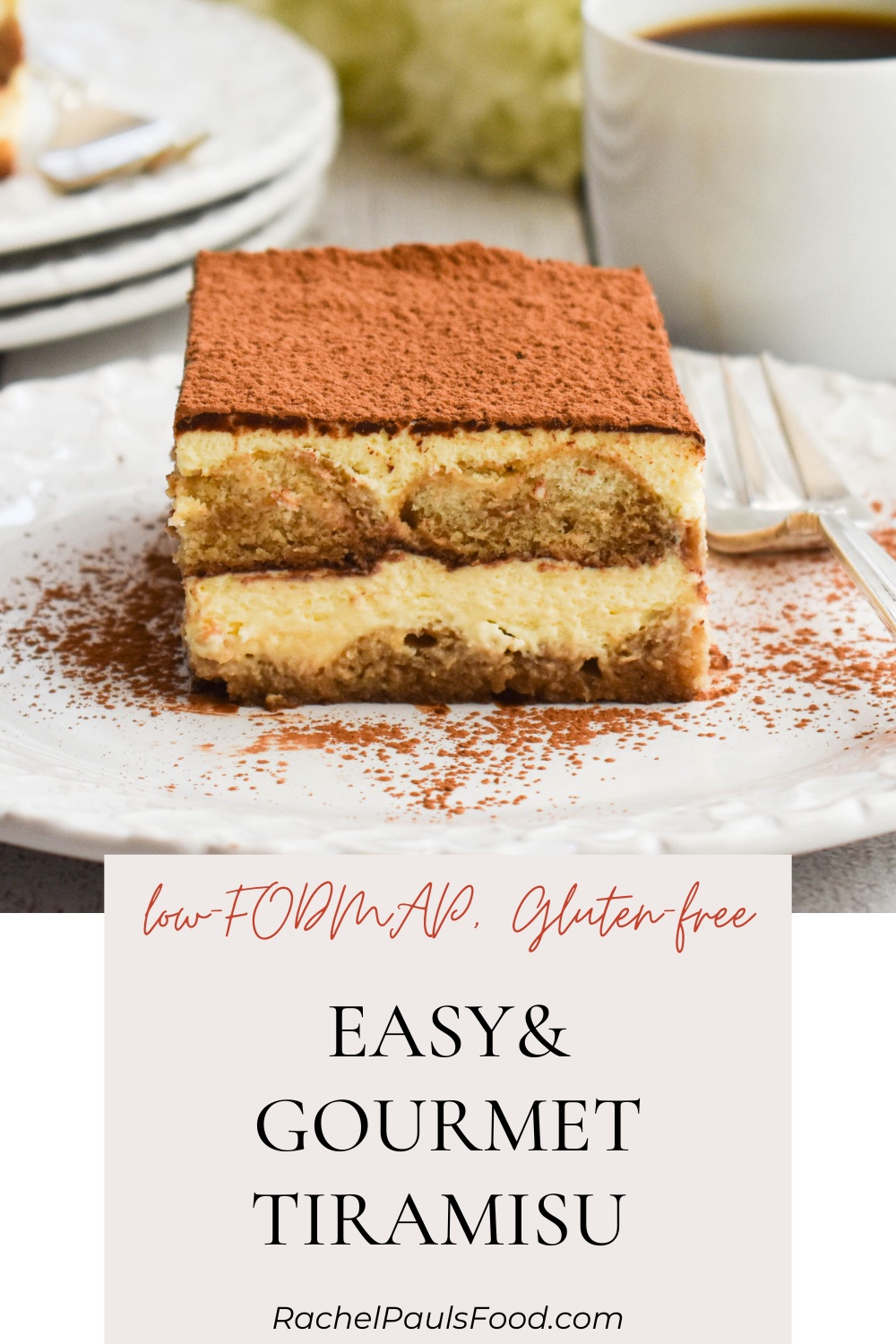 Although this recipe has not been lab tested, a single serving should be low-FODMAP based on the ingredients *using available FODMAP data at time of testing
Serves 6-8
Prep time: 30 minutes
Chill time: 4 hours to overnight
Total time: 4H 25 min
Equipment: Stand mixer with whisk and paddle attachments, 8X8 inch baking pan, parchment paper
Ingredients
For cream filling:
8 ounces lactose-free cream cheese, room temperature
2 tablespoons unsalted butter, softened
1 teaspoon freshly squeezed lemon juice
1 cup heavy cream; divided into 1/4 cup and 3/4 cup
Pinch salt
4 large, pasteurized egg yolks, room temperature

Note: This recipe does not involve cooking the eggs, I suggest using only pasteurized eggs to reduce risk of Salmonella

Typical recipes in Italy do not use cooked eggs for Tiramisu

1/2 cup granulated sugar; divided into 1/4 cup and 1/4 cup
For layering:
1 & 3/4 cups 'good' espresso, at room temperature

You may want to get this from a local coffee shop, it really makes the recipe

2 tablespoons (1 ounce) cognac brandy

1 ounce is one low-FODMAP serving

2 tablespoons sugar (optional)
2-3 tablespoons unsweetened cocoa powder; divided
About 24 gluten-free ladyfingers with low-FODMAP ingredients (I used 210 grams of cookies)

There are not that many commercial brands that meet this profile, you can always make your own cookies (my low-FODMAP Vanilla Wafers would work well here)
I used Schär's brand, one 7 ounce package plus a few extra

Ingredients: Eggs, corn starch, sugar, rice flour, mono- and diglycerides of edible fats, guar gum, salt, ammonium bicarbonate and natural flavors
Unfortunately, my cookies are only available online and they arrived mostly broken. They will still work in the recipe though.  Due to breakage I ended up needing 2 boxes

1 to 2 ounces shaved or grated bittersweet or semisweet chocolate (optional)
Dr. Rachel's Notes:
Traditional tiramisu calls for raw eggs and mascarpone cheese.  I select pasteurized eggs and we will make a 'marscapone' from scratch, since this item has not been FODMAP tested to date. If you have access to lactose-free marscapone, feel free to use that as well

I strongly recommend a stand mixer, for best results with whisking the egg yolks and the cream to a thick consistency

To make this recipe lactose-free, you can 'pre-treat' the heavy cream with a product such as 'Milkaid' or 'Lacteez'.  See my low-FODMAP Recipe Swap & Substitutions blog for details!
Directions
Line an 8 by 8-inch pan with parchment or wax paper with a 1-inch overhang

I also like to cut a piece of firm cardboard to lay between the parchment pieces to ease removal of the layers

Prep your 'marscapone' by beating together the LF cream cheese, butter, and lemon juice in the large bowl of electric mixer using the flat paddle attachment on medium-high. Allow to beat for about 5 minutes to completely combine, scraping down sides as necessary
Add the salt and 1/4 cup heavy cream and mix until fully smooth. Transfer to a different bowl for later and clean and dry your mixing bowl
Separate your egg yolks, discard the whites or refrigerate for later use.  Using the whisk attachment on high speed, beat together egg yolks and 1/4 cup sugar until pale yellow and tripled in volume

You can test it by removing the whisk and seeing if a slightly thick, ribbon-like trail falls from the whisk (will take about 5 minutes to achieve)

Transfer mixture to another large bowl and wipe the bowl for your next steps

If you have more than one bowl that fits your stand mixer, you can also use that

In the large mixing bowl, using the whisk attachment, whip the remaining 3/4 cup heavy cream and remaining 1/4 cup sugar until it creates soft-medium peaks
Add back the 'mascarpone' and continue to whip until it creates a soft mixture with stiff peaks
Fold this blended 'marscapone' mix into the large bowl with the sweetened egg yolks until combined and smooth
Stir espresso and brandy with optional sugar in a shallow bowl and set aside for dipping
Using a sifter, dust the bottom of your prepared pan with 1/2- 1 tablespoon of the cocoa powder
Take each ladyfinger gently and immerse it in the espresso mixture for 1-2 seconds, then place it, rounded side up, on the bottom of the baking dish

Depending how soft your cookies are, you may need to do this more quickly, so they don't break or get mushy.  The Schär biscuits need only a very fast dunk as they are very porous

Layer the biscuits until the base is covered, breaking the ladyfingers in half as needed to fill in any gaps
Spread half the prepared creamy filling onto the ladyfingers in one even layer using an angled spatula
Dust this with another 1/2-1 tablespoon of cocoa powder
Repeat with remaining espresso-dipped ladyfingers and mascarpone mixture
Dust top layer with remaining tablespoon of cocoa powder and top with shaved or finely grated chocolate, if desired
Cover with plastic wrap and let chill in the refrigerator for 4 hours, or overnight
Remove gently with the parchment handles to slice and serve, or enjoy with a scoop from the pan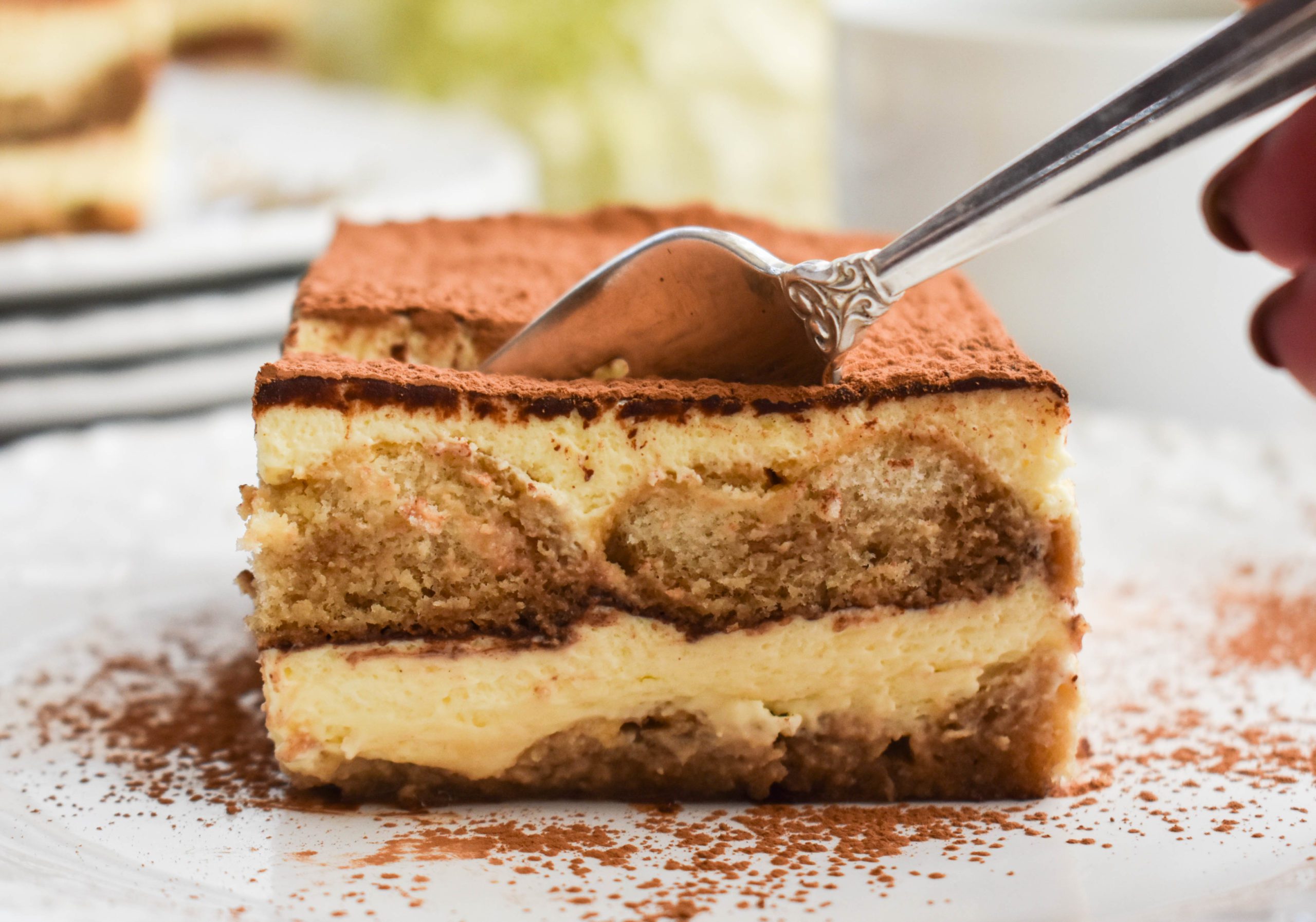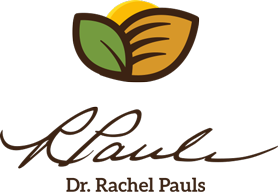 Printer Friendly Version
Comments Rating
( review)