Dr. Rachel's Low-FODMAP Diet 5-Day Meal Plan; Recipes and More (IBS-friendly!)
December 9, 2018
Printer Friendly Version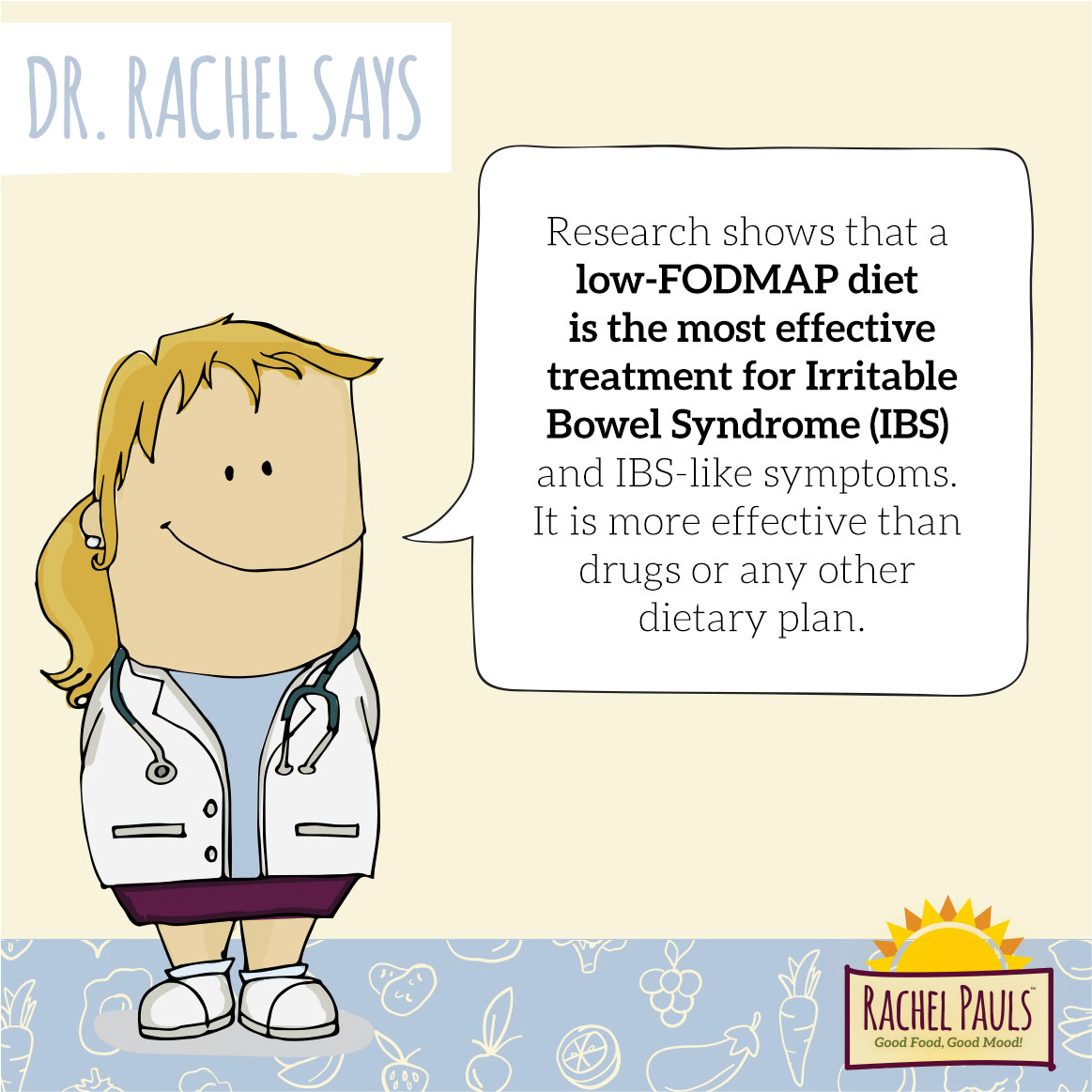 Starting the low-FODMAP diet is intimidating and confusing.  Although you know it could help your symptoms, you feel overwhelmed about how to start and what this will mean for your lifestyle.
I understand completely what you are going through.  About 6 years ago I started learning about the low-FODMAP diet.  I can remember distinctly that the changes I made improved my abdominal discomfort, bloating and irregularity immediately (literally within 2 days!), but it took several months to understand what my body could and couldn't tolerate.  Plus it required an adjustment in cooking for my family, eating out and traveling.
I wrote my low-FODMAP Happy Gut Guide (free, downloadable to your device) and my low-FODMAP food lists to help you with this journey.  If you are finding that the low-FODMAP diet isn't working, then you should read my tips on how to fix that (Dr. Rachel's Top 7 Reasons the Low-FODMAP Diet Fails and How to Fix Them).
I also have over 500 free low-FODMAP recipes on my blog (including my Low-FODMAP Family Meals Collection and Our 20 Most Popular Low-FODMAP Easy Family Dinners).
You may also want to read my blogs on:
My low-FODMAP fast food blog with its free PDF is helpful as well.
Don't forget all the delicious products that we have right here for you!  Low-FODMAP Happy Bars, Happy Soup, Happy Baking and Happy Spices.  Make it easier on yourself to be a FODMAPPER!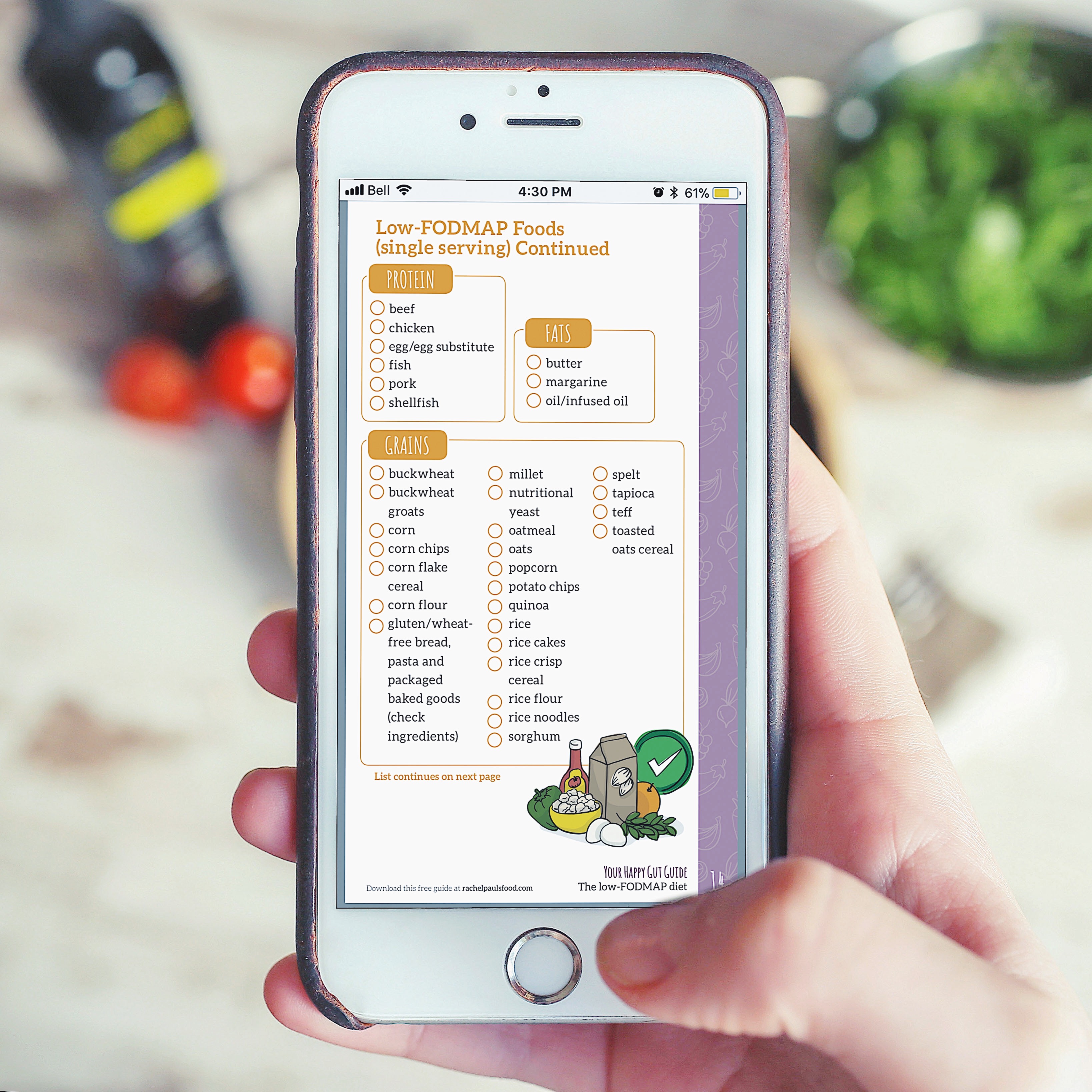 Below you will find my low-FODMAP 5-day meal plan; an IBS-friendly meal plan. I include my top 5-6 favorite recipes (and eating out options) for each category, but feel free to substitute meals based on my low-FODMAP, IBS-friendly recipes and tips on my blog, and extend the diet as many days as you require to keep your system on track.
I ALSO INCLUDE MY LIST OF LOW-FODMAP CONVENIENT SNACKS ON THE GO!
(To find the BEST low-FODMAP energy bars, read my Top 5 reasons for my choice!)
A few other 'FODMAP facts':
The low-FODMAP diet is NOT a 'diet'. It is not intended for you to lose weight (although eliminating processed foods may accomplish that for you).  The foods listed are delicious and healthy, but also made with ingredients that you will enjoy eating.  I do not believe in deprivation as part of the low-FODMAP journey.  It is hard enough as it is!
The food plan below assumes a 'standard serving' for each of the listed foods and recipes.  For help on low-FODMAP portion sizes the MONASH app is downloadable and very useful for low-FODMAP food lists as well.
Snacks listed below are optional- depending on how much you consume at meals, and your typical daily calorie requirements.  You may wish to add snacks mid-morning, late afternoon or in the evening.
Many of my recipes are gluten-free and dairy-free, but the low-FODMAP diet is NOT a gluten-free diet or a lactose-free/dairy-free diet.  You can have some foods that contain gluten and dairy (or lactose) depending on the amount and your tolerance.  Lactose-intolerant individuals, and those allergic to milk protein may need to reduce their intake of those ingredients.
Drink plenty of water everyday.  Other safe low-FODMAP beverages include lactose-free milk or almond milk, green tea, weak black tea, rooibos tea, coffee (limit to one cup per day depending on your tolerance), and club soda (limit carbonation depending on your tolerance).  I suggest avoiding alcohol during the elimination phase to ensure best results.
Generally speaking, the low-FODMAP diet is not a 'forever' diet.  Following 4-6 weeks you may wish to begin 'reintroducing' foods to test your tolerance.  Please see my low-FODMAP Happy Gut Guide for further details 😉
Be healthy and happy,
Rachel Pauls, MD
P.S. Did you know that I have a COOKBOOK ?  It is the BEST resource for low-FODMAP diet know-how, a 4 week meal plan and more than 100 low-FODMAP Recipes that prep in 30 minutes or less and have NEVER been published on the blog.
Plus- for all you need to know about the second phase of the low-FODMAP diet, see my latest book on Amazon- The FODMAP Reintroduction Plan & Cookbook!

---
Dr. Rachel's Low-FODMAP Meal Plan; Recipes and more
LET'S GET STARTED WITH A LOW-FODMAP DIET!  YOU CAN DO THIS.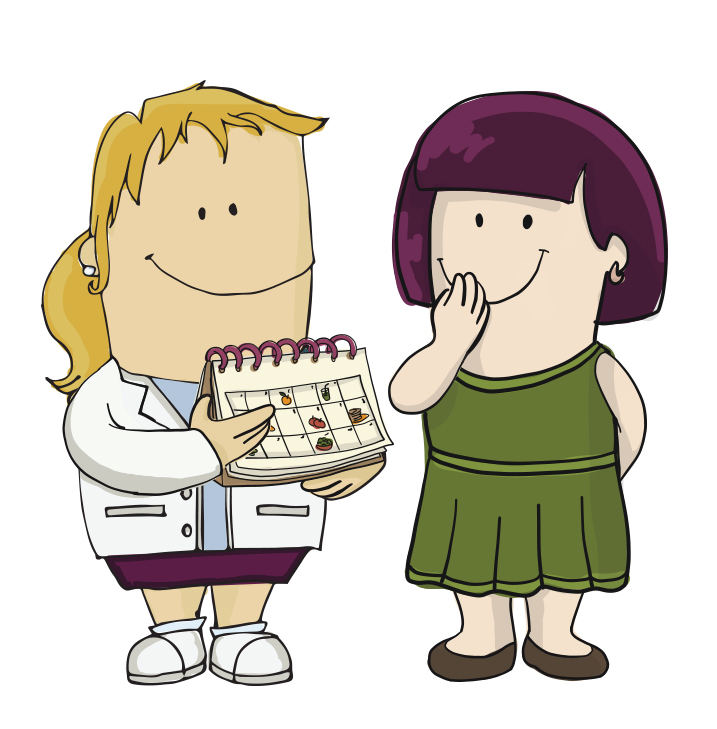 Low-FODMAP Breakfast: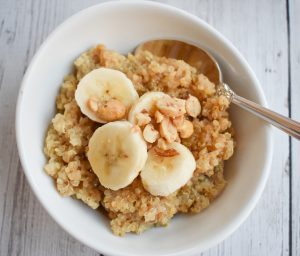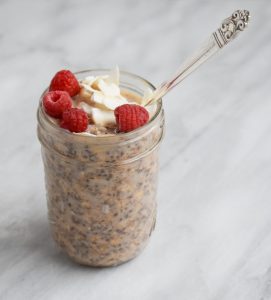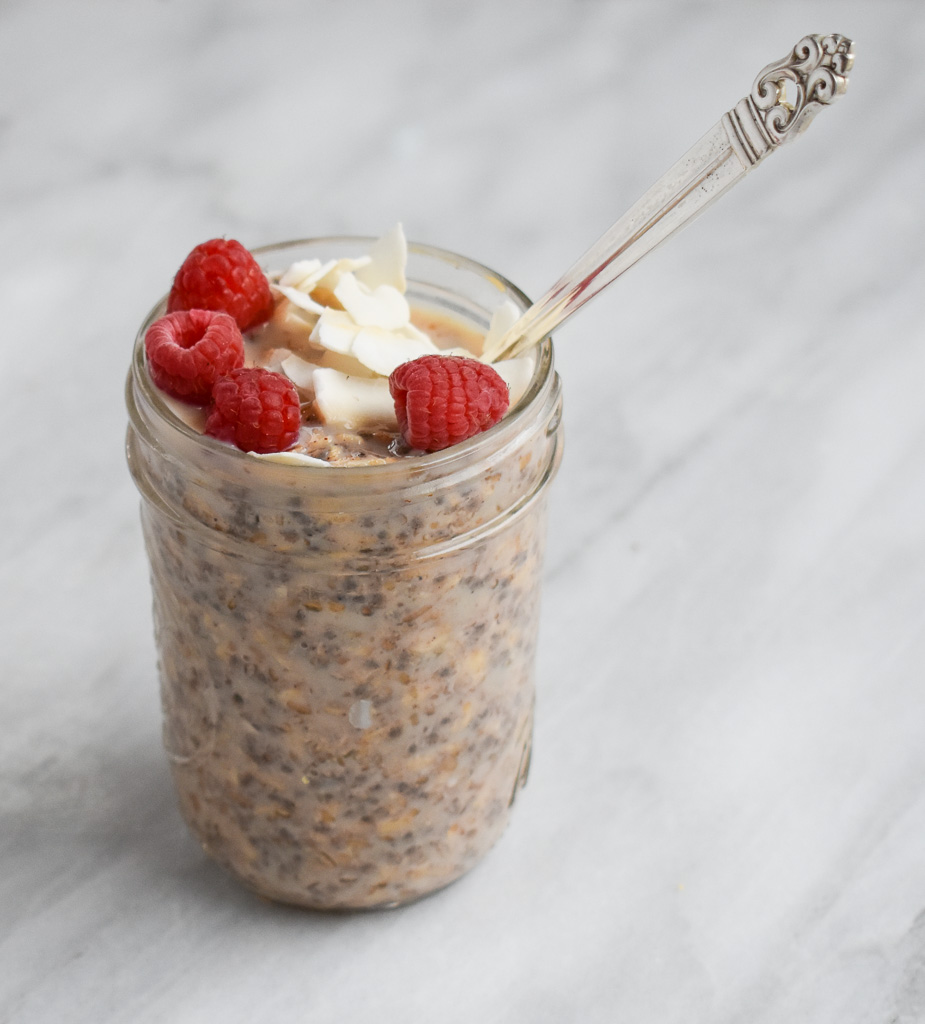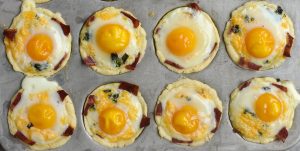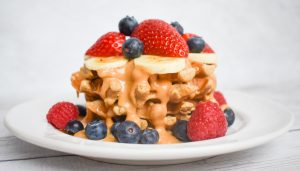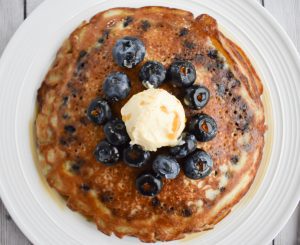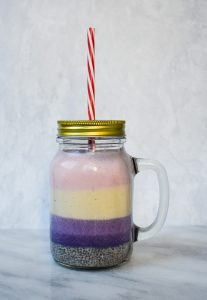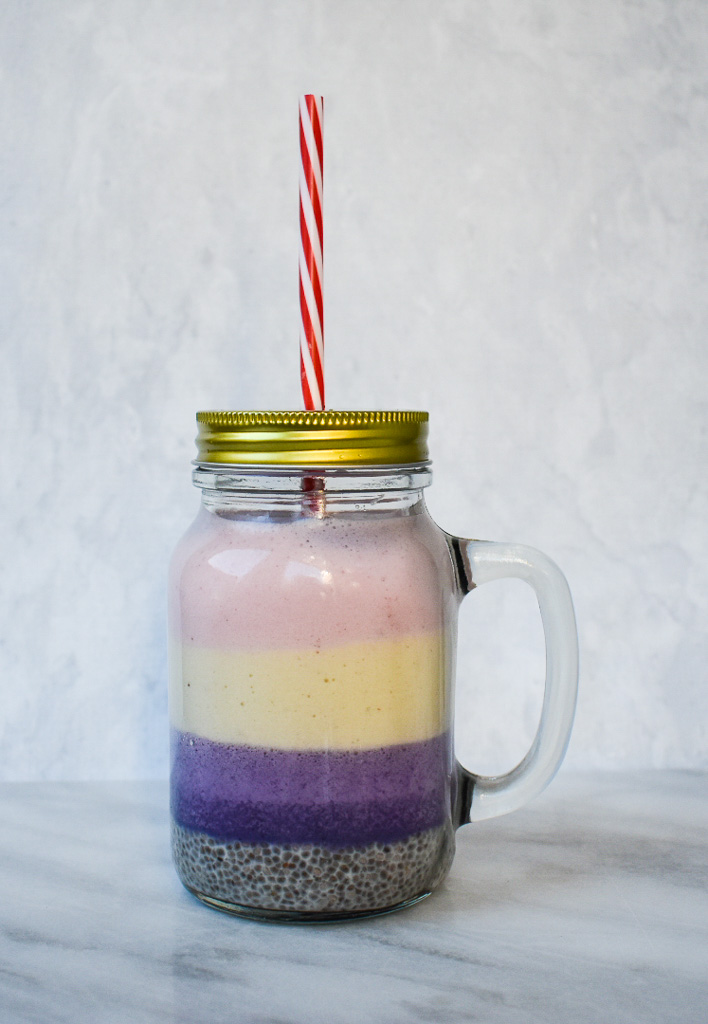 Eating out options: Plain prepared oatmeal, your choice of low-FODMAP fruit, low-FODMAP yogurt, eggs any style, omelet with small amount cheese, tomatoes and/or green pepper, unseasoned potatoes, low-FODMAP bread with peanut butter.
Low-FODMAP Lunch: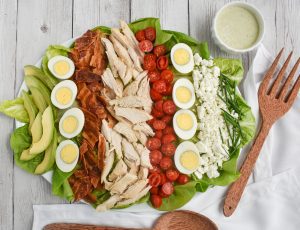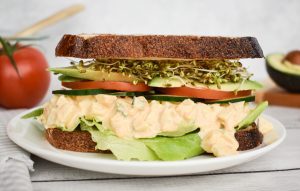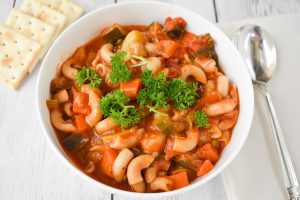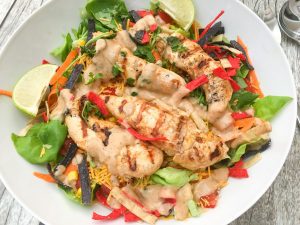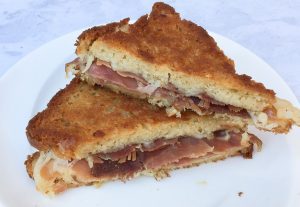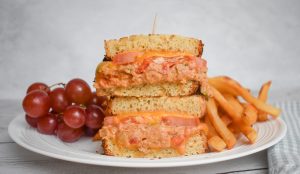 Eating out options: Deli-sliced turkey or chicken or prepared meat with no high-FODMAP additives, low-FODMAP bread and condiments, plain rice, potato chips or french fries, tossed salad with oil and vinegar dressing (no onion or croutons).
Low-FODMAP Supper: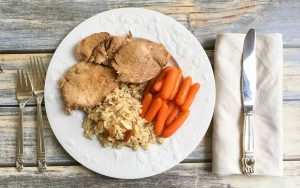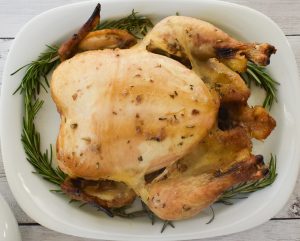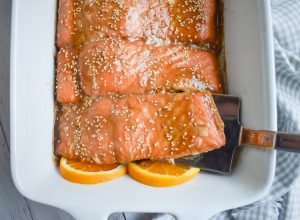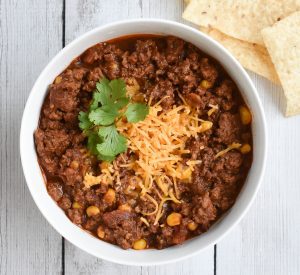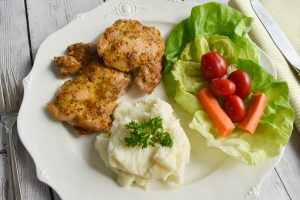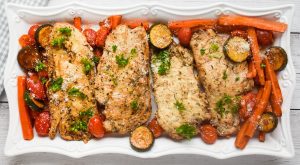 Eating out options: Grilled chicken, meat or fish with salt and pepper/butter or oil, plain baked or fried potatoes, low-FODMAP steamed or grilled vegetables, tossed salad with oil and vinegar dressing (no onion or croutons), low-FODMAP bread.
Low-FODMAP Snacks/ Convenience on-the-go foods: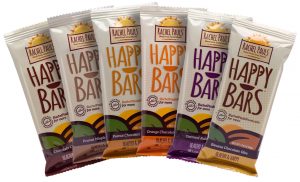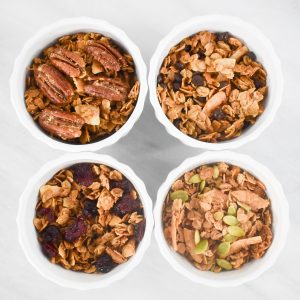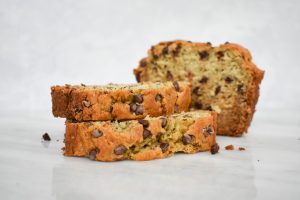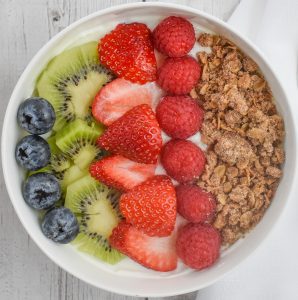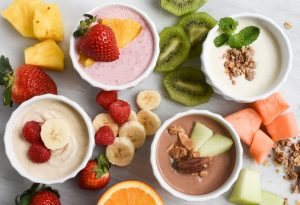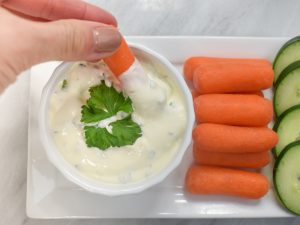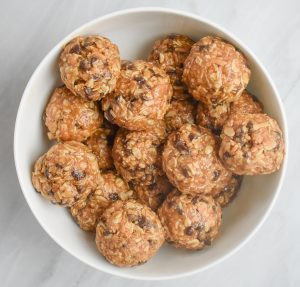 Eating out options:  few squares dark chocolate, low-FODMAP fruit cup or individual fruits, popcorn, rice cakes, cheese stick, corn chips, small bag of peanuts, peanut butter or almond butter, plain potato chips.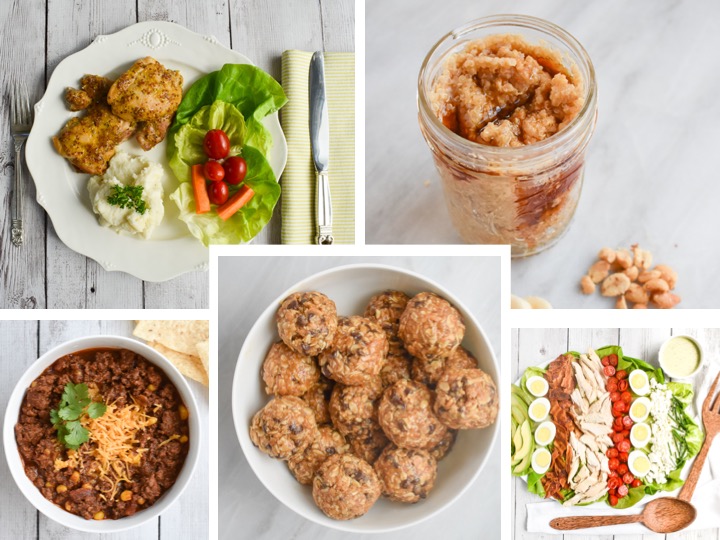 Printer Friendly Version
Comments Rating
( reviews)