Delicious Low-FODMAP Multigrain Sandwich Bread; Gluten-free, Dairy-free
February 10, 2019
Printer Friendly Version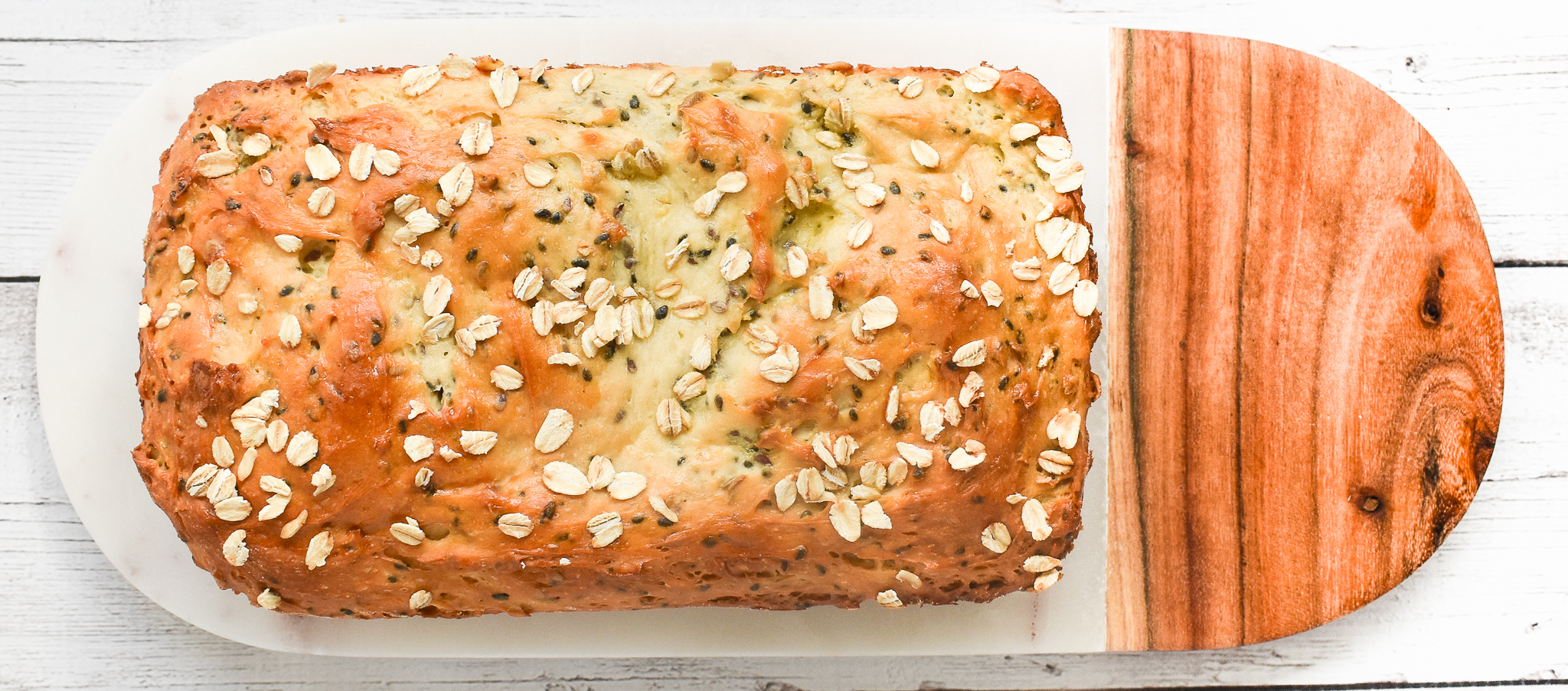 Are you looking for a delicious, yet healthy low-FODMAP, gluten-free sandwich bread?  I know I was!
Although I love the ease and flavor of my low-FODMAP Maple Egg Bread, I wanted a low-FODMAP bread with more texture for my daily low-FODMAP lunchbox.
Here is a recipe for a low-FODMAP Multigrain Sandwich Bread that is exactly that.  It has the added fiber of oats, quinoa or teff, and the crunch of seeds.  But it is still as easy to make as my favorite low-FODMAP Egg Bread.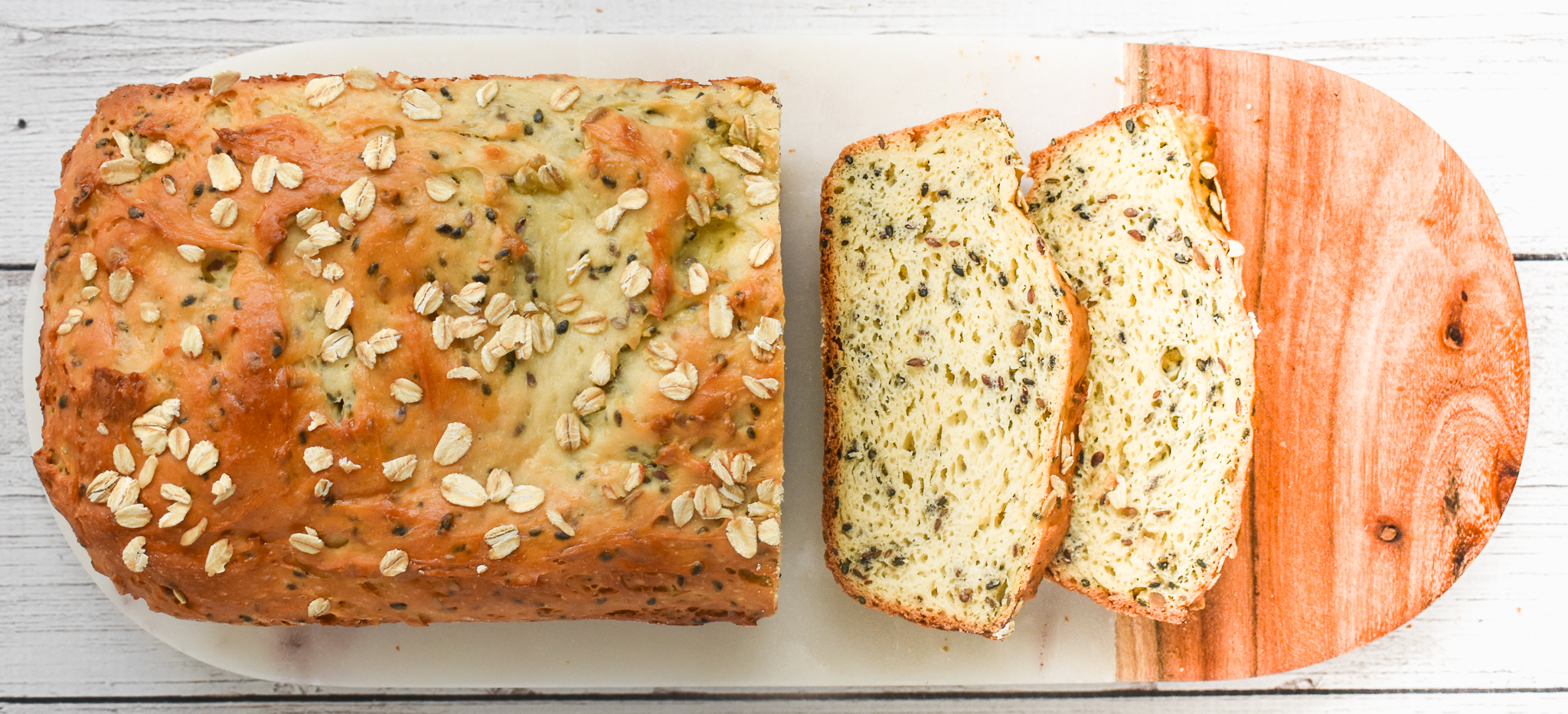 That means no kneading, fancy equipment or complicated steps. You will love this low-FODMAP Multigrain Bread recipe!
Enjoy this delicious low-FODMAP Mutigrain Sandwich Bread with my low-FODMAP Cajun Tuna Salad or in a low-FODMAP Fancy Grilled Cheese Sandwich.  My low-FODMAP Packed Lunch blog has some other great tips and ideas.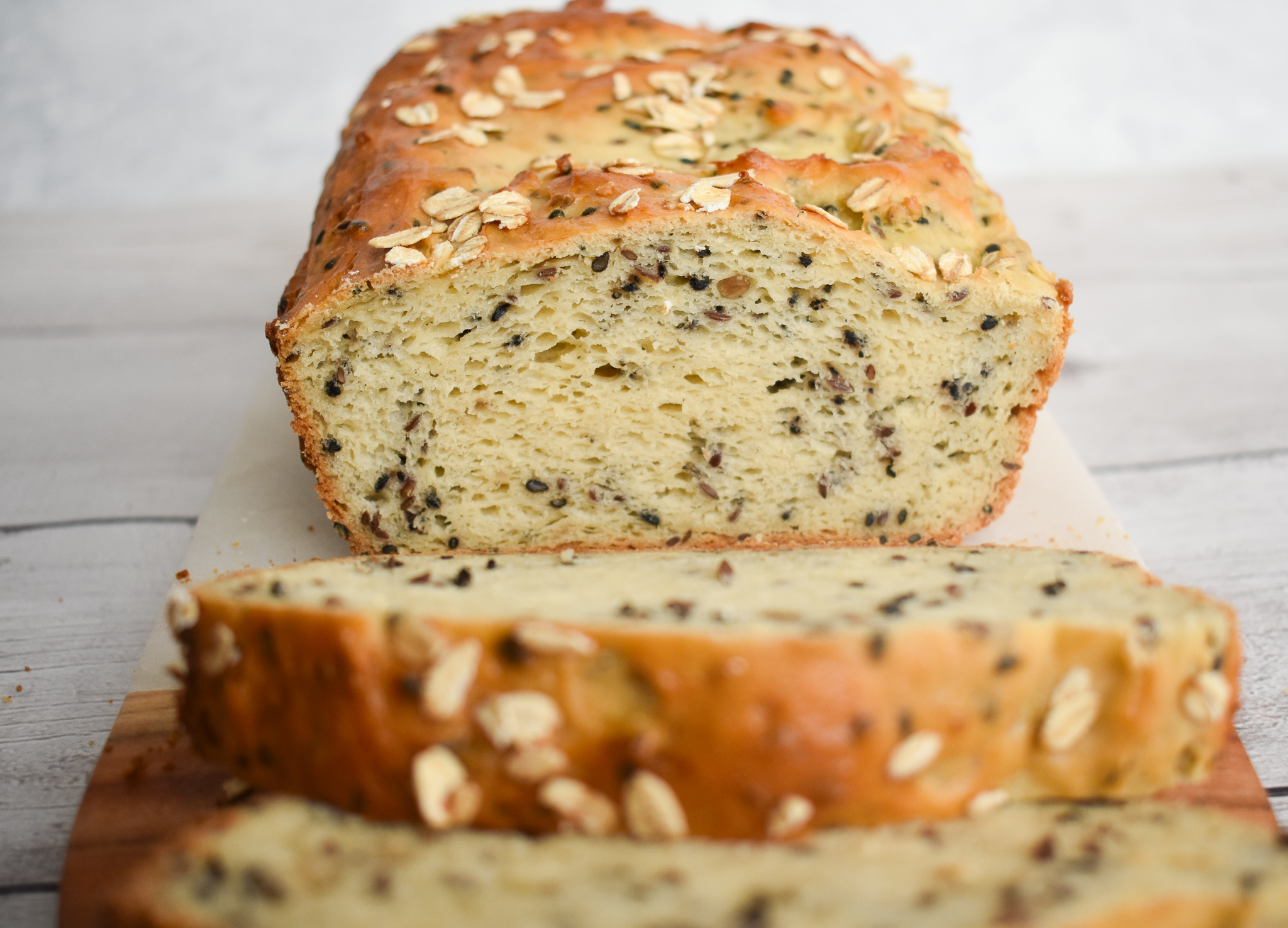 You can also check out over 300 more low-FODMAP recipes on the blog.
Be healthy and happy,
Rachel Pauls, MD
---
Delicious Low-FODMAP Multigrain Sandwich Bread; Gluten-free, Dairy-free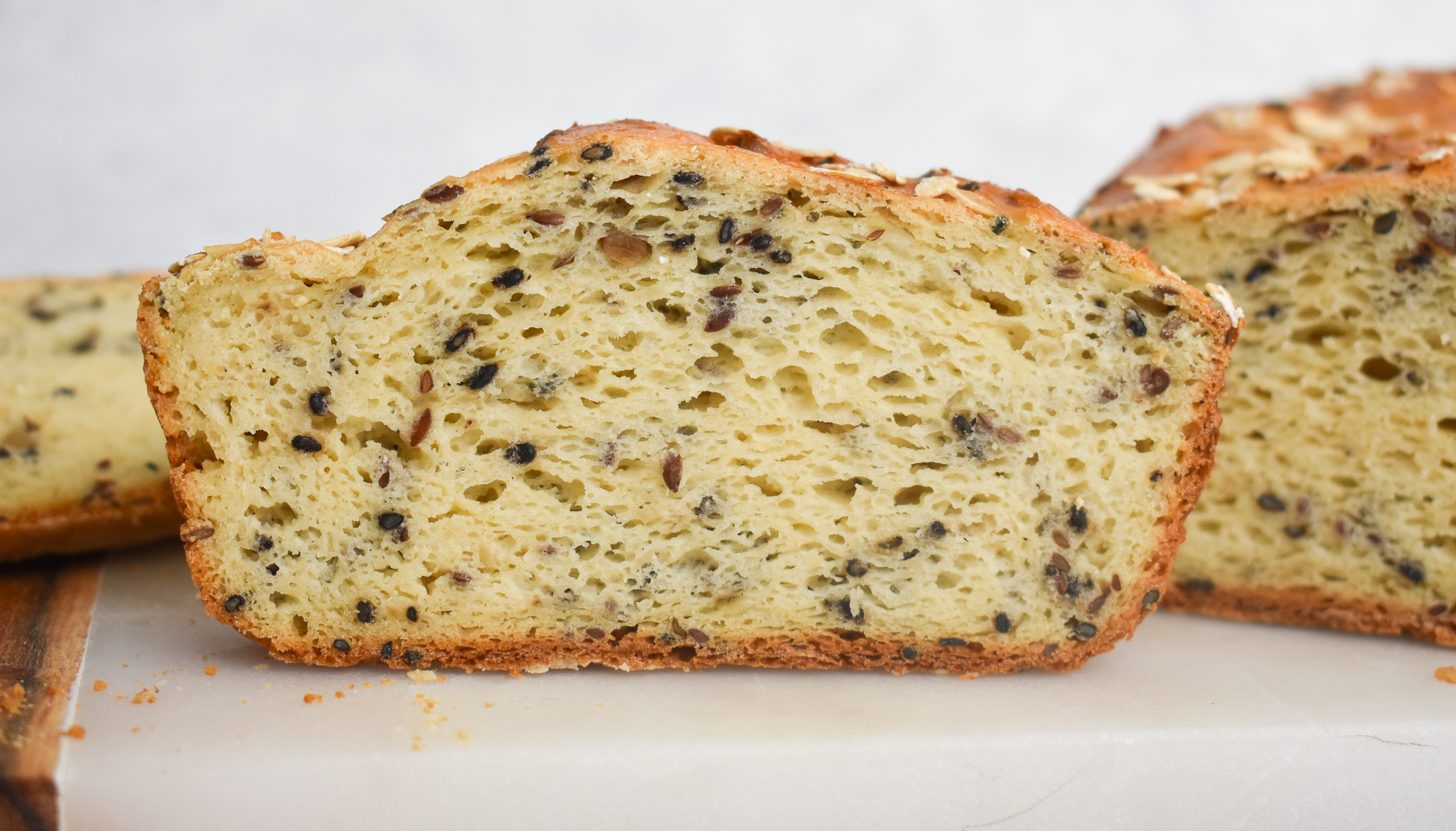 Although this recipe has not been tested, a single serving should be low-FODMAP based on the ingredients.
Modified from recipes of Analise G Roberts, "Gluten-free Baking Classics"
Serves 8
Prep time: 15 min
Rise time: 45-60 min (this could vary, please allow up to 2 hours if necessary)
Bake time: about 50 min
Total time about 2 hours
Bake 400 F
Ingredients
2 large eggs
3 tbsp canola oil
1 & ¾ cups Authentic Foods GF Classical Blend or your preferred low-FODMAP, gluten-free all purpose flour

This is my fave low-FODMAP gluten-free flour for the consistent baking results, I did a low-FODMAP bake off to test it!

¼ cup teff flour, oat flour or quinoa flour

All will work well, but may result in slightly different textures and tastes to your bread.Try them all!
I used oat flour

1 & ½ tsp xanthan gum (unless added to your low-FODMAP all-purpose flour blend)
½ tsp salt
1 tsp unflavored gelatin powder
2 tbsp sugar
1 packet (1/4 ounce) active dry yeast (not quick yeast)
¾ cup plus 2 tbsp low-FODMAP milk (such as almond milk for dairy-free or lactose-free), heated to 110 F
Desired seeds to stir-in (up to 5 tbsp), choose from:

2 tbsp sesame seeds (can use traditional or black/brown sesame seeds or combination)

up to 5 tbsp is one low-FODMAP serving

2 tbsp flax seeds (1 tbsp is one low-FODMAP serving)
1 tbsp sunflower seeds (1 tbsp is one low-FODMAP serving)
1 tbsp poppyseeds (2 tbsp is one low-FODMAP serving)
I used 2 tbsp black sesame seeds, 2 tbsp flax seeds and 1 tbsp sunflower seeds for my loaf

Raw oats and additional 1 tbsp seeds for sprinkling on top, if desired
1 large egg, beaten with 2 tbsp of water (for egg wash prior to baking, optional)
Vegetable shortening for greasing
Directions
Lightly grease a loaf pan and dust with oat flour or your low-FODMAP, gluten-free flour
Mix 2 eggs and canola oil together in a small bowl
In a separate large bowl of electric mixer with flat paddle mix the dry ingredients but do not mix in the seeds (those will be later)

 The dry ingredients DO include the dry yeast and gelatin powder

Quickly add warmed milk, then the egg/oil mixture to the bowl
Mix until just blended on medium speed
Scrape down the beaters and then beat at high speed for 3 minutes
Add desired stir- ins (5 tbsp of) sesame seeds, flax seeds, poppy seeds or sunflower seeds and mix well by hand
Spoon dough into prepared pan and smooth top with spatula
Cover with a light cloth and let rise (a slow rise at 80 F is optimal) for about 45-60 min

Bread is done with rise when it reaches the top of the pan (or very close to that)

Preheat oven to 400 F and place rack in middle of oven
Brush top of loaf with egg wash and dust top with 1 tbsp seeds and oats (if desired)

I only used oats to garnish the top

Place bread in center of oven for 10 min
Following 10 minutes cover bread with aluminum foil and bake another 45-50 minutes

Remove bread when internal thermometer is about 205F

Let rest for 5-10 minutes, then remove from loaf pan to cool before slicing
This Low-FODMAP Multigrain Bread is soft and delicious!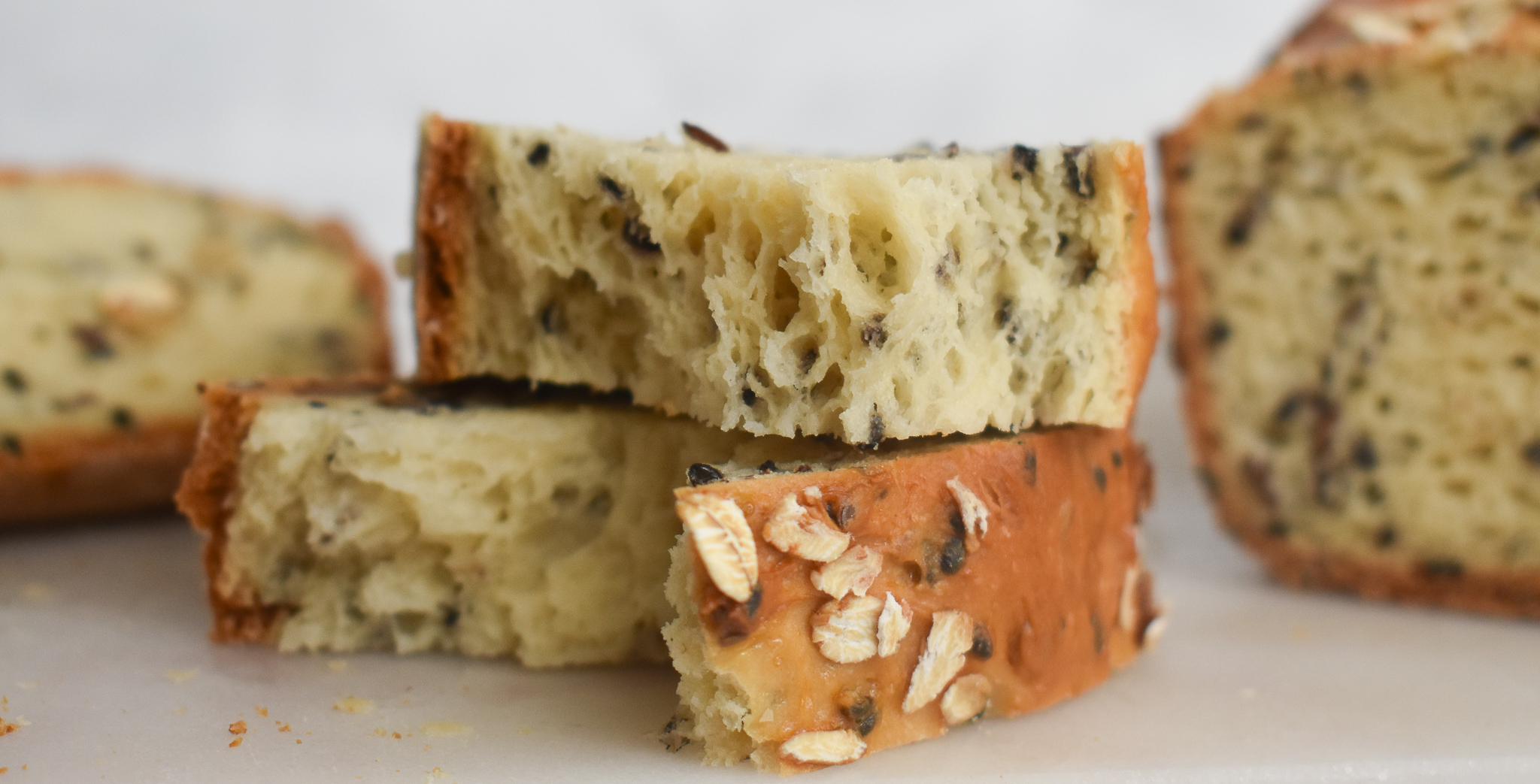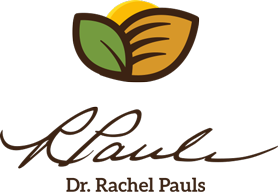 Printer Friendly Version
Comments Rating
( reviews)