The Best Low-FODMAP Lemon Square / Lemon Bar Recipe; Gluten-free
August 23, 2018
Printer Friendly Version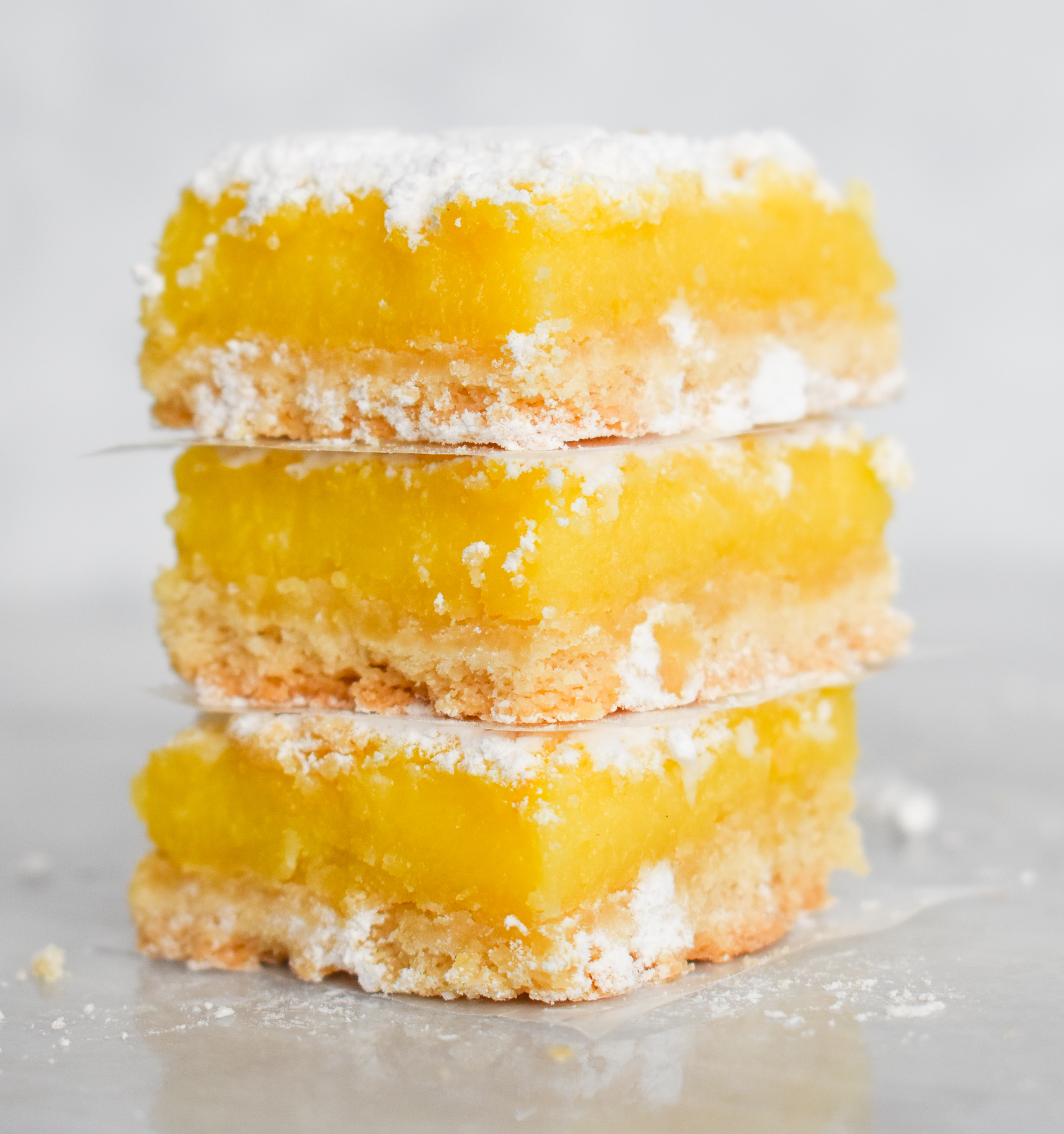 I love dessert recipes that incorporate the citrus tang of lemon.  To me, nothing could be better than a sweet and tart creamy flavor, layered with a buttery crunchy crust.  Just like my low-FODMAP Key Lime Pie recipe, these low-FODMAP Lemon Squares aka Low-FODMAP Lemon Bars are sugary, gooey, tangy and crumbly.  A perfect combination of flavors.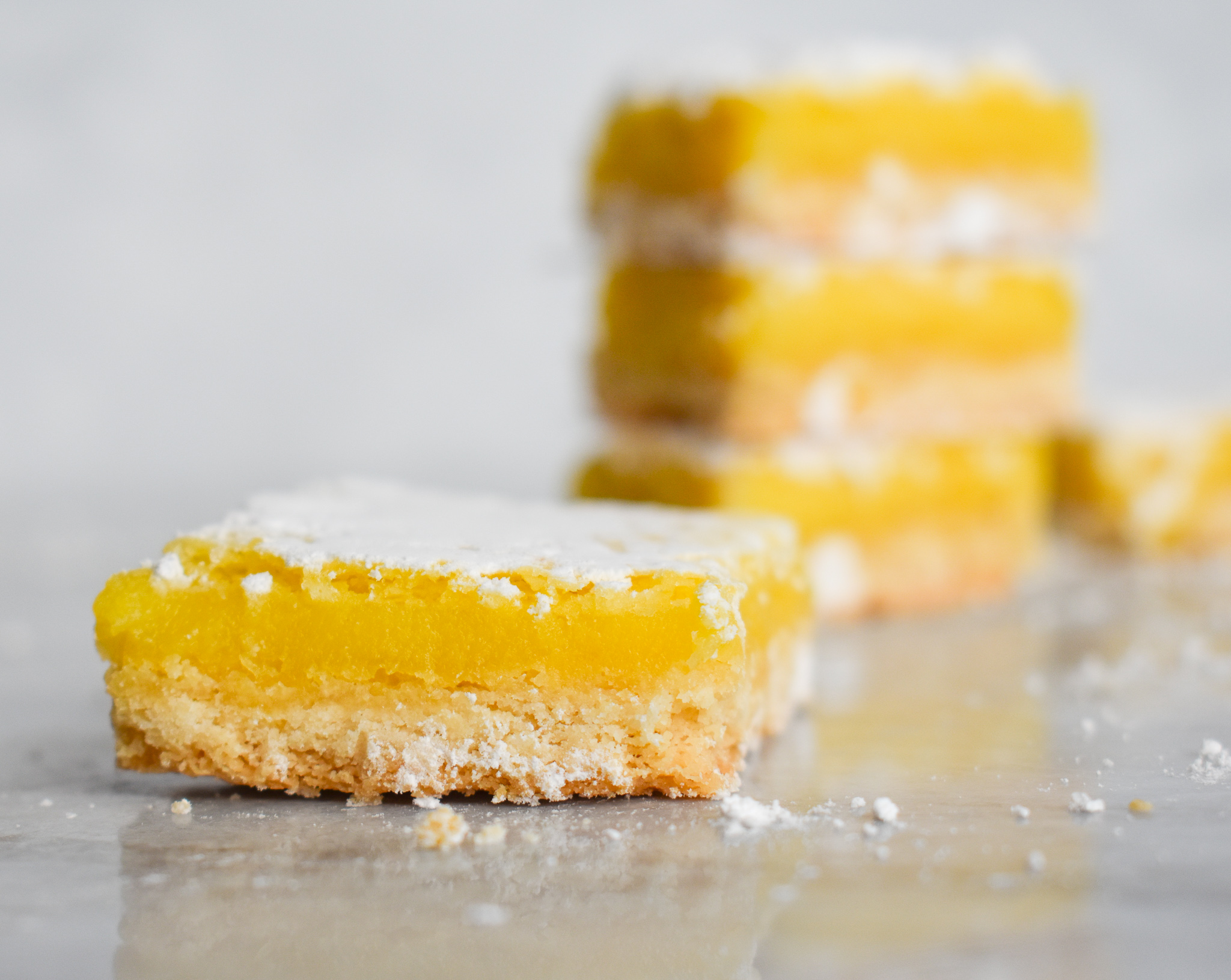 While we don't usually consume lemons in large quantity, the fruit of the lemon is a wonderful source of vitamin C, folate, as well as limonens- a phytonutrient that is found mainly in citrus fruits.  These compounds help in digestion and absorption of other key nutrients and may also have cancer-fighting properties.

These low-FODMAP Lemon Squares are so sunshiney, they will brighten up every table.  They taste as fresh as a spring day.  I bet this low-FODMAP Lemon Squares recipe will be the best you will ever have.  Plus these low-FODMAP Lemon squares are simple to make, and gluten-free.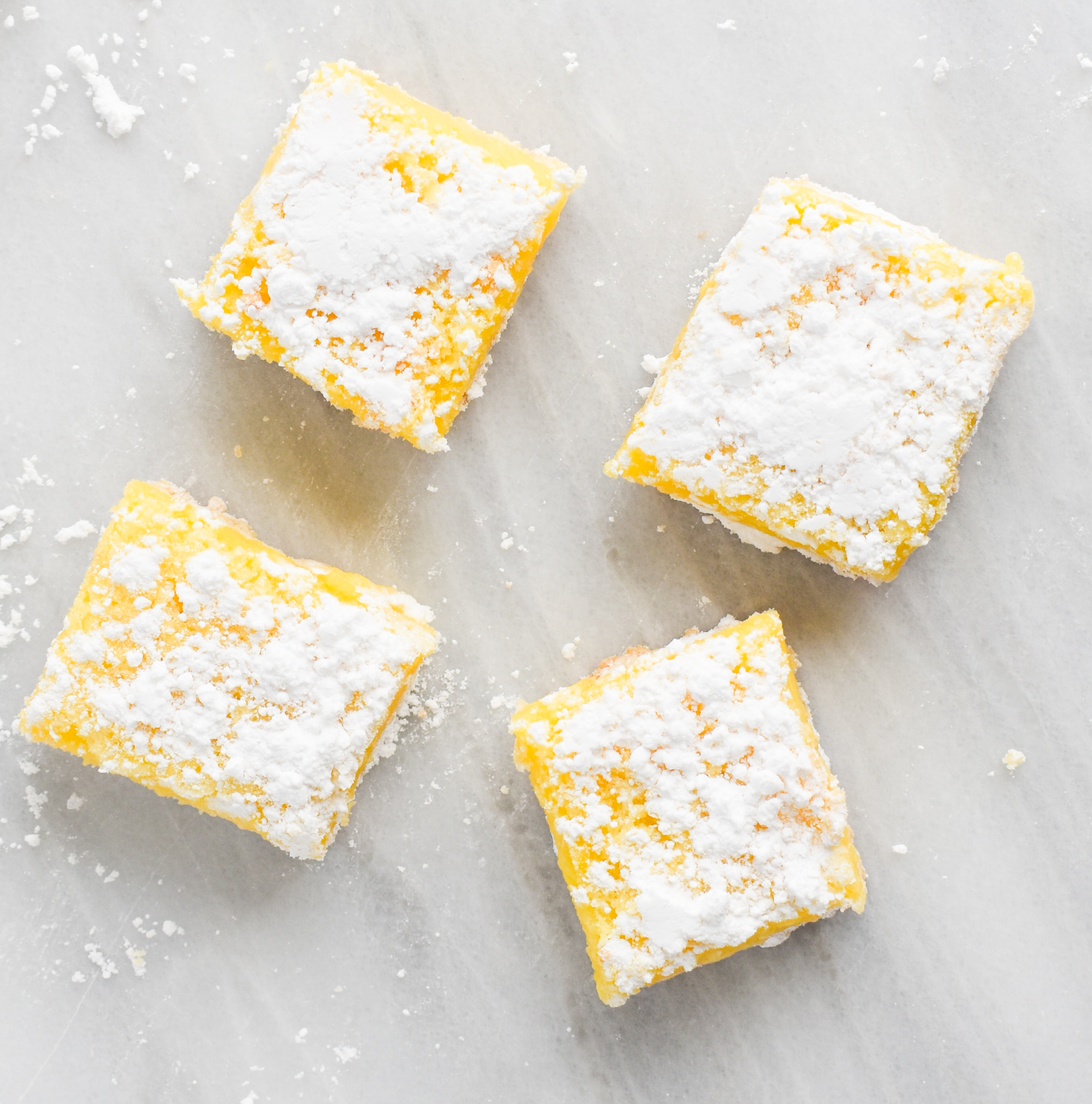 Enjoy over 300 more low-FODMAP recipes on the blog, including low-FODMAP Dream Bars, low-FODMAP Strawberry Oat Bars or low-FODMAP Pumpkin Bars.  Or if you love lemon as much as I do- check out the low-FODMAP Lemon Poppyseed Layer Cake with Lemon Curd or my Starbuck's Copycat Iced Lemon Loaf.  So delicious!
Be healthy and happy,
Rachel Pauls, MD
---
The Best Low-FODMAP Lemon Square / Slice / Bar Recipe; Gluten-free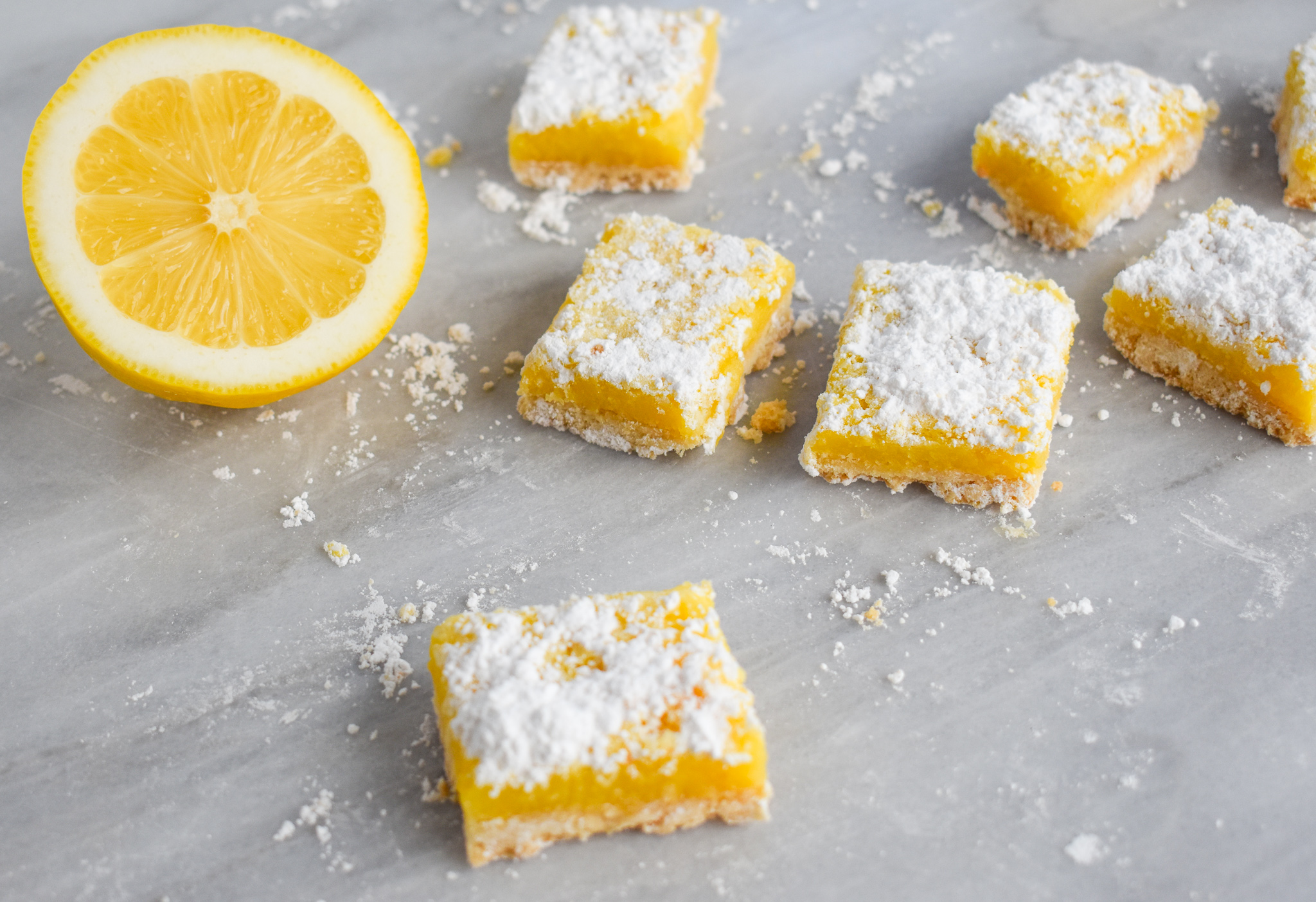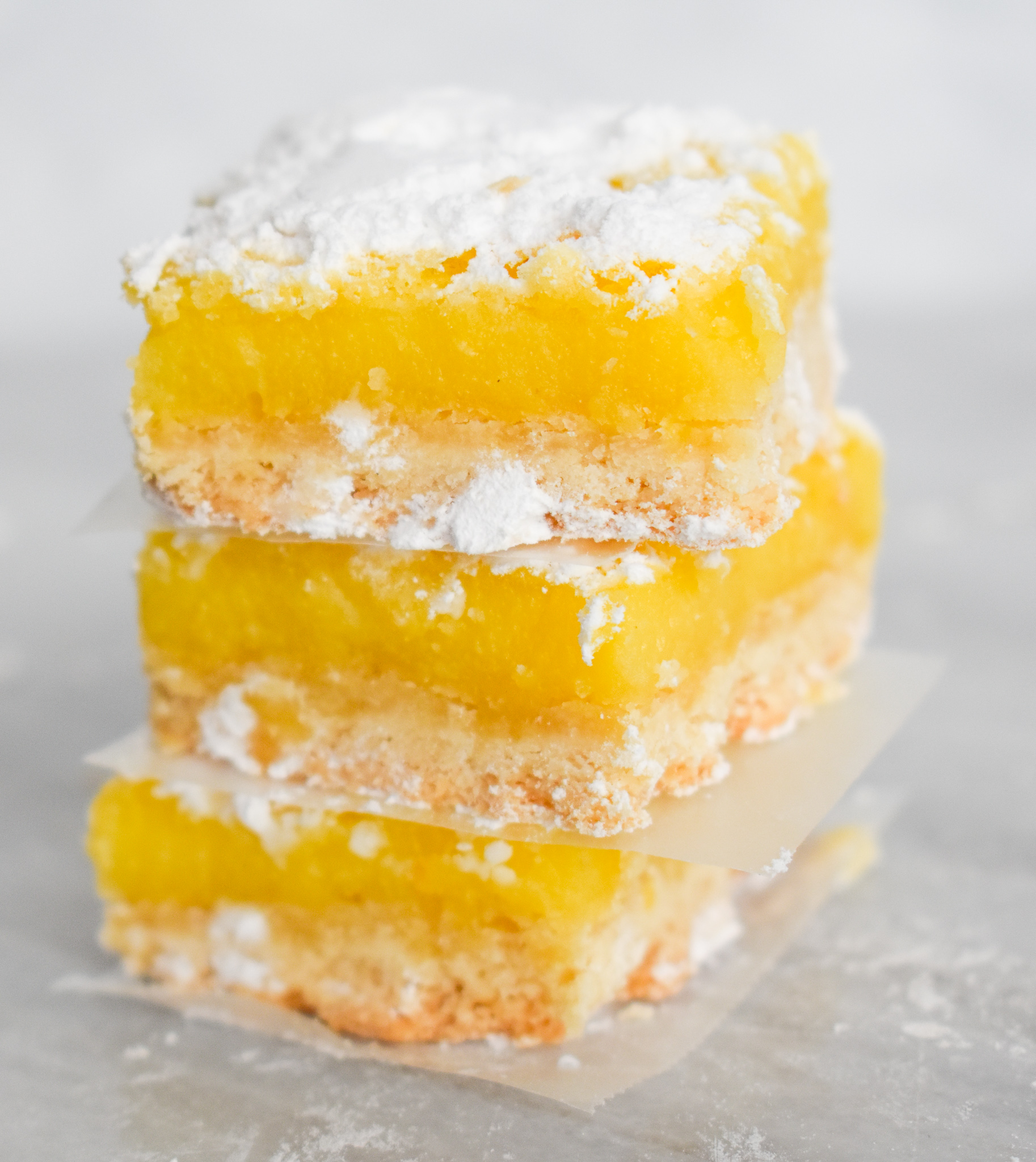 Although this recipe has not been tested, a single serving should be low-FODMAP based on the ingredients
Serves 16
Prep time: 15 min
Bake: 15 min and 20 minutes
Total time: About 1 hour
Bake 350 F
Ingredients
For low-FODMAP Lemon Squares Crust
1 cup Authentic Foods GF Classical Blend flour (my favorite low-FODMAP flour- check out my low-FODMAP bake off for results); or your preferred low-FODMAP all purpose gluten-free flour
1/4 cup granulated sugar
1 tsp xanthan gum, if not incorporated in your low-FODMAP flour selection already
5 tbsp cold unsalted butter (I have not tried this with vegan spread, shortening or coconut oil, but feel free to let me know if you do!)
Vegetable shortening for greasing
For low-FODMAP Lemon Squares filling
3 large eggs
3/4 cup sugar
2 tbsp Authentic Foods GF Classical Blend Flour (*see note above)
1/2 tsp baking powder
1/8 tsp salt
1/3 cup freshly squeezed lemon juice (about 2 medium lemons)
2 tsp lemon zest
1/2 tsp pure lemon extract
For low-FODMAP Lemon Squares garnish:
Confectioner's sugar for sprinkling
Directions
Preheat oven to 350 F
Grease a 8 inch square pan and line with parchment paper or aluminum foil, grease this also
Place low-FODMAP flour, sugar and xanthan gum in large bowl of electric mixer with flat paddle
Add butter and mix on low until dough is crumbly
Press out crust in bottom of prepared pan until smooth (I like to use the bottom of a measuring cup)

The dough should stick together when you press it out

Bake for about 15 minutes until lightly golden
Prepare filling while crust is baking
Beat eggs in the large bowl of mixer at high speed using whisk paddle until foamy and light
Add flour, sugar, baking powder, salt and mix
Add lemon juice slowly then lemon zest, followed by extract
Beat until well blended
When finished baking, remove crust from oven. Let it stand about 5 minutes to cool slightly
Pour prepared filling over baked crust
Place back into oven for 20 minutes until set
Cool on wire rack completely
Dust with confectioner's sugar before serving
Refrigerate unused portions in covered container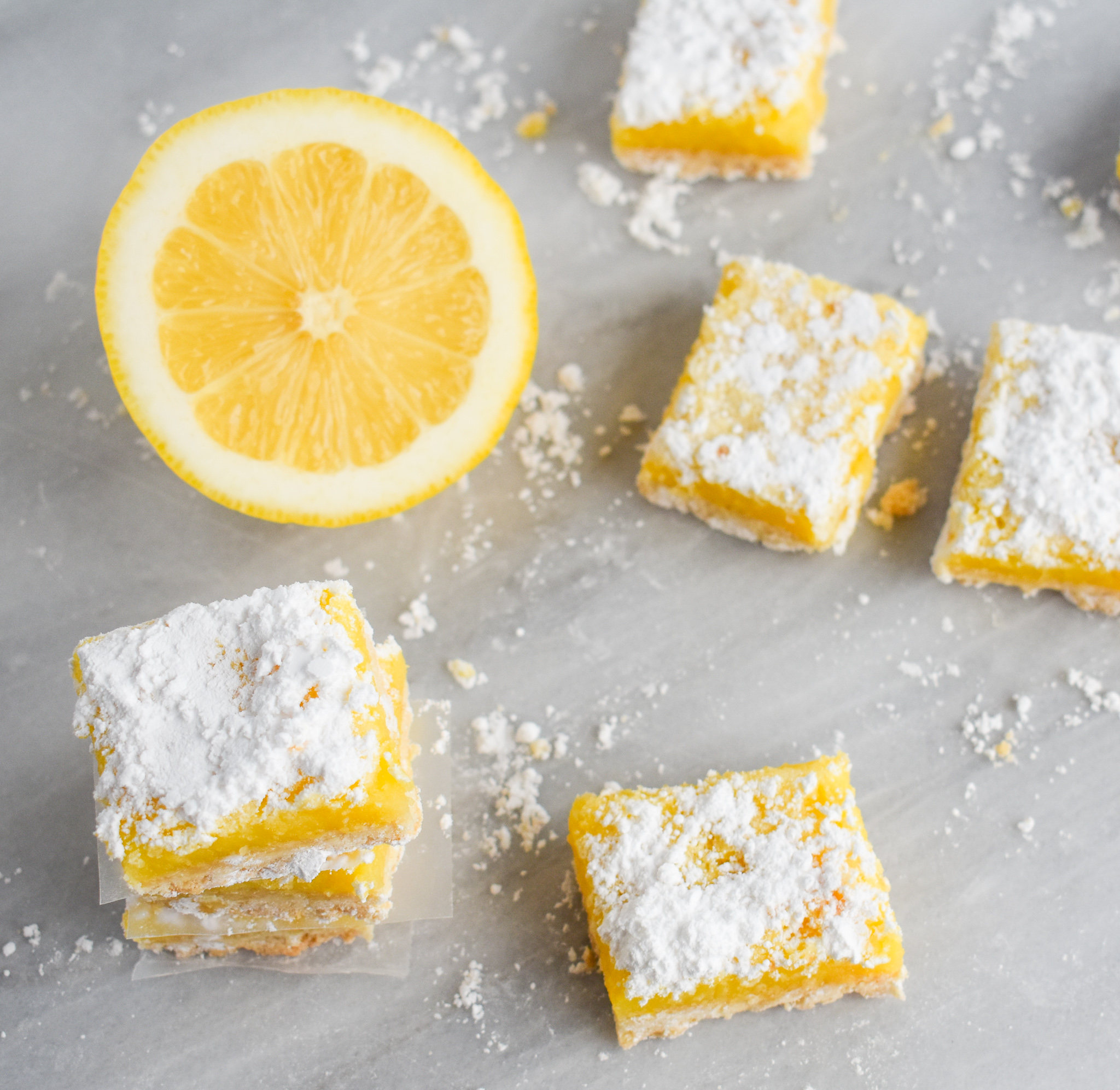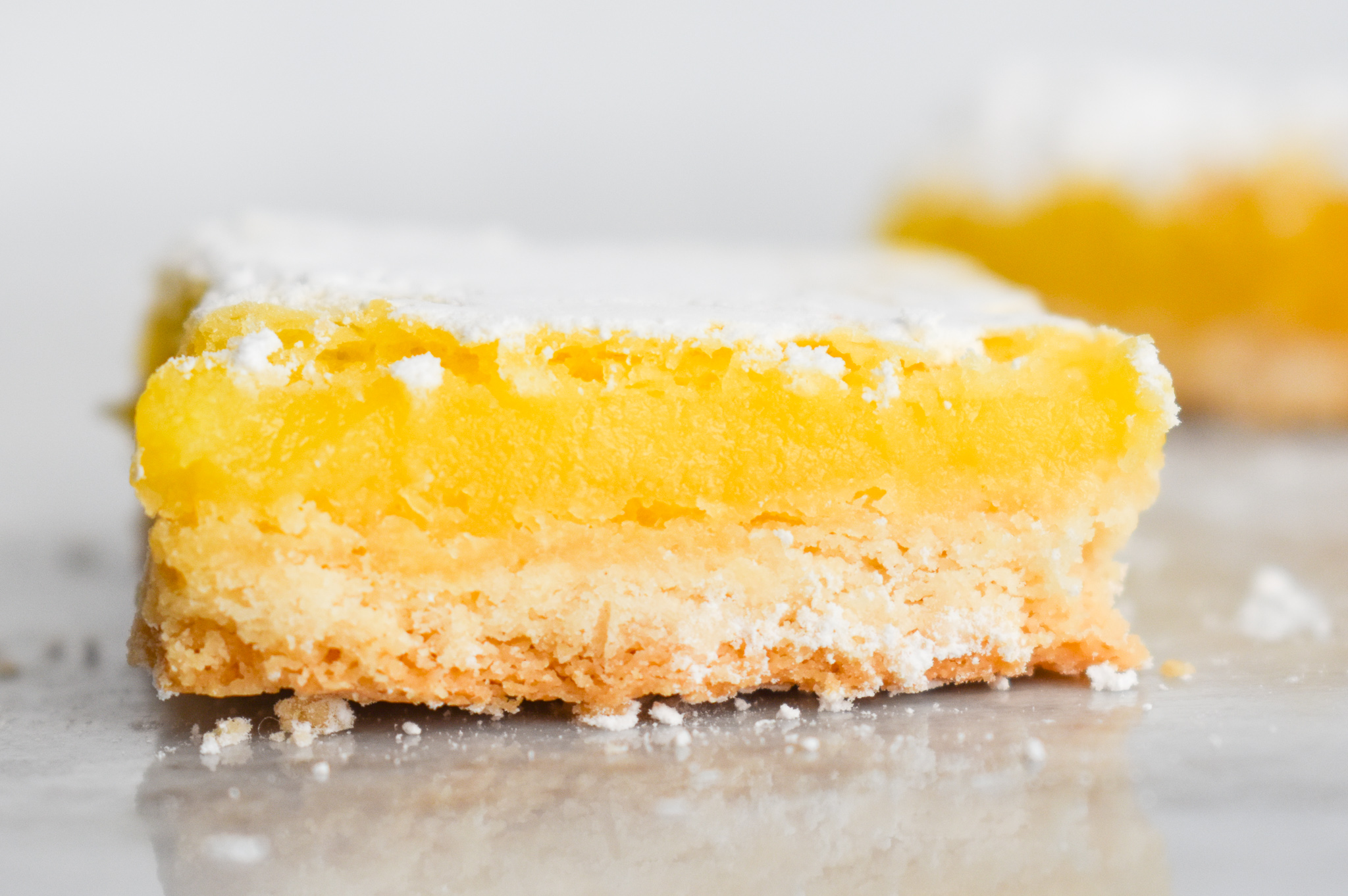 I love low-FODMAP Lemon Bars aka Lemon Squares!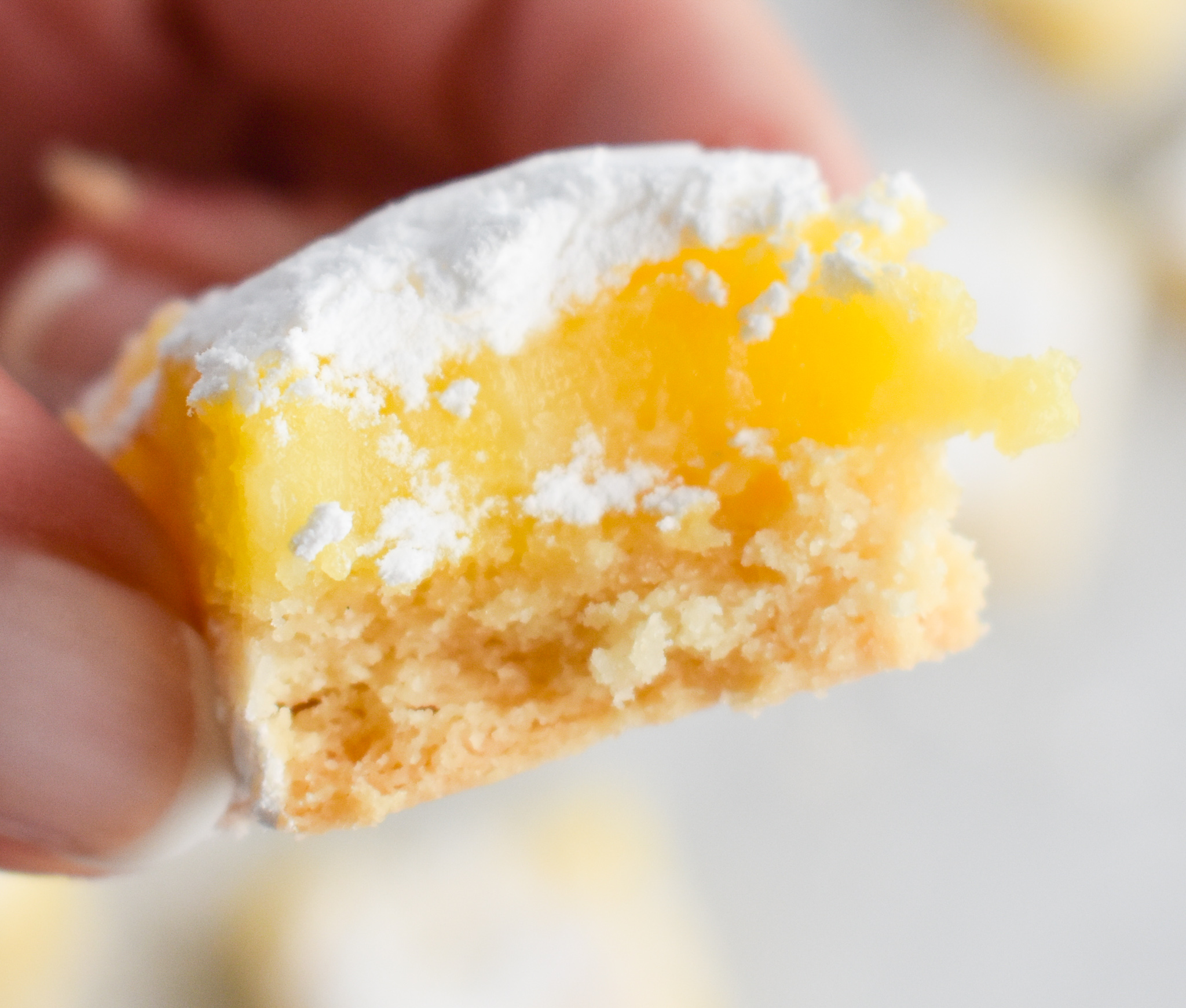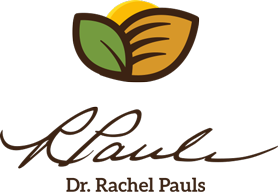 Printer Friendly Version
Comments Rating
( reviews)